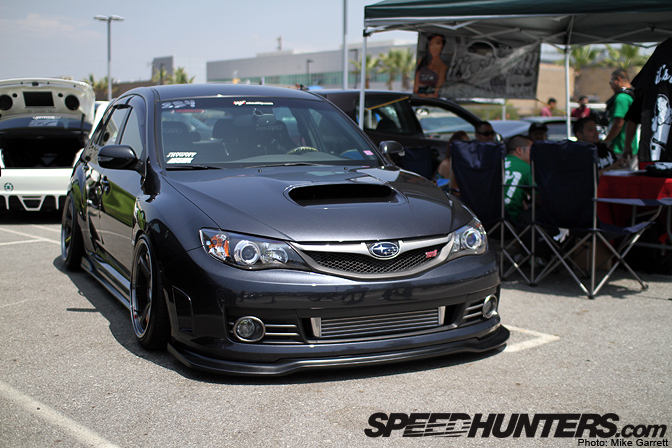 I'm rather excited at the moment as tomorrow I'll be heading over to Laguna Seca for a couple days of shooting at the Rolex Historic Races. Before I get transported to that wonderful world of vintage racing, here's one more look at last weekend's Nisei Showoff in LA.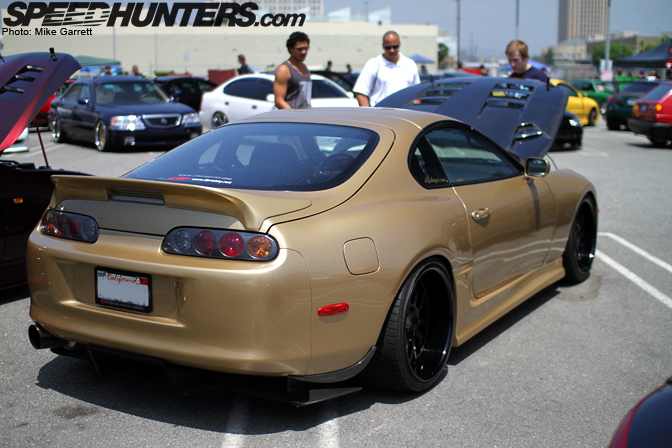 Who doesn't like a JZA80 Supra? Obviously not those three fellows back there.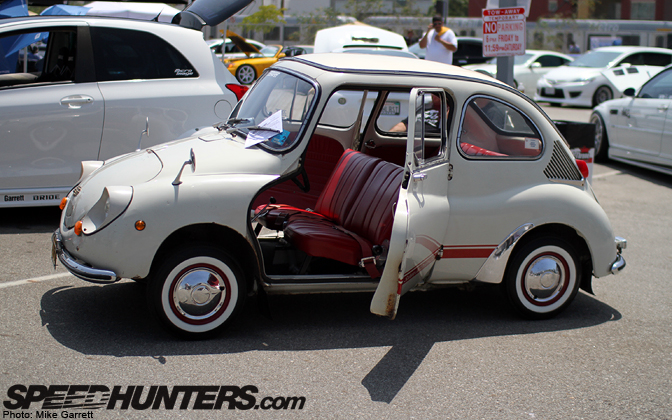 This Subaru 360 certainly stood out among the more modern vehicles. Now to figure out how to wedge an EJ20 in there…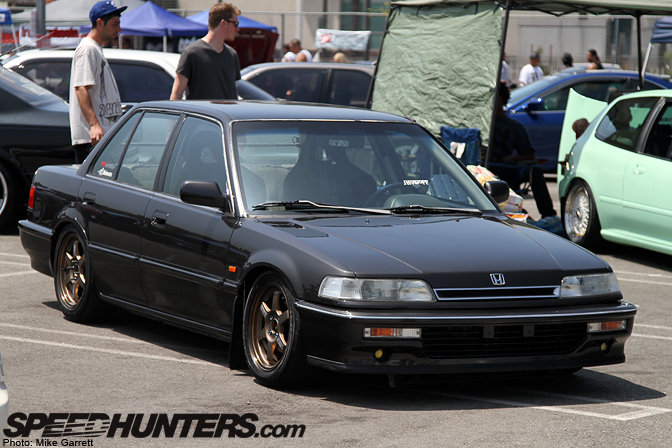 Love this EF Civic Sedan. Simple and clean with no funny stuff.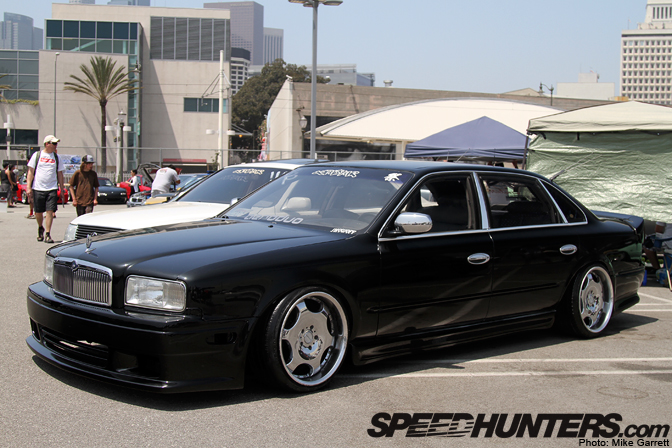 There are many VIP cars out there, but few can beat a long wheel base Nissan President when it comes to pure swagger.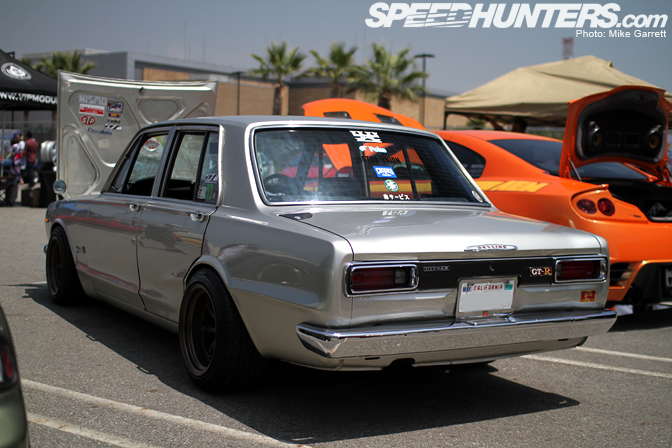 RB-powered Hakosuka, as spotlighted by Linhbergh last fall.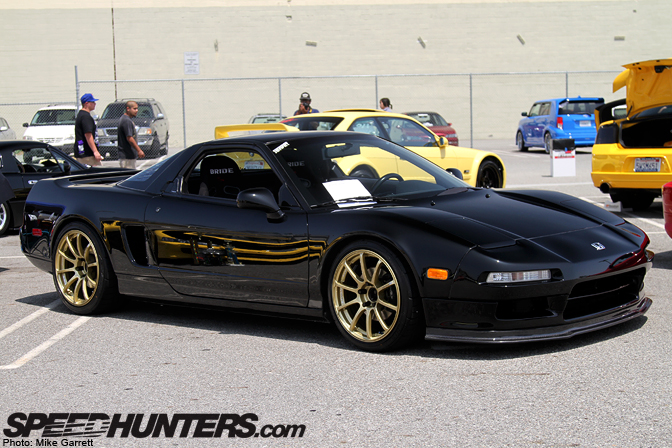 One more NSX to drool over. The handsome factory lines have been left intact here.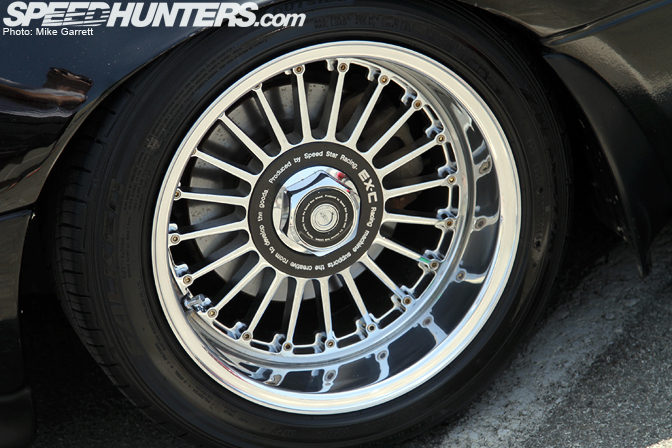 Racing machine supports the creative room to develop the goods. Produced by Speed Star Racing.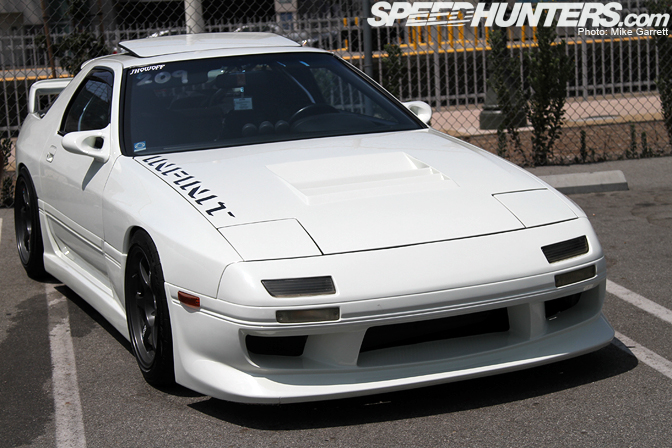 This very clean FC3S RX7 was rolling with the Infinit Crew.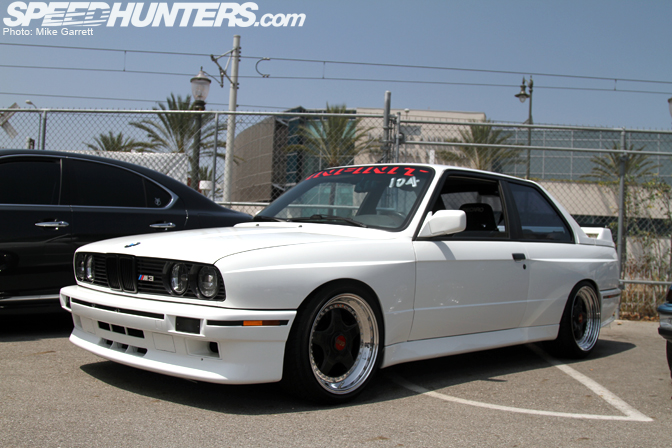 As was this spotless E30 M3…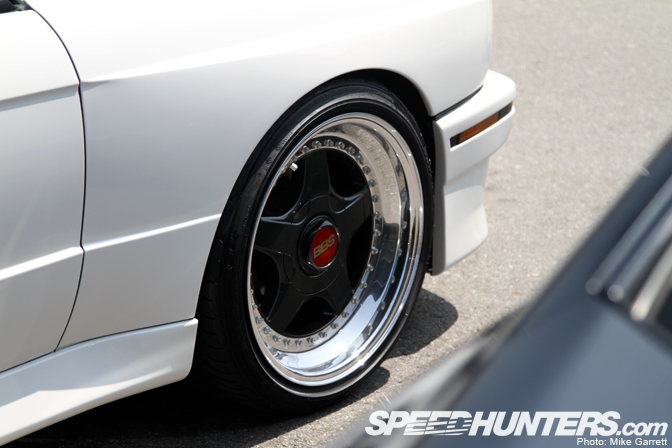 …which was fitted with a set of perfectly period correct BBS wheels.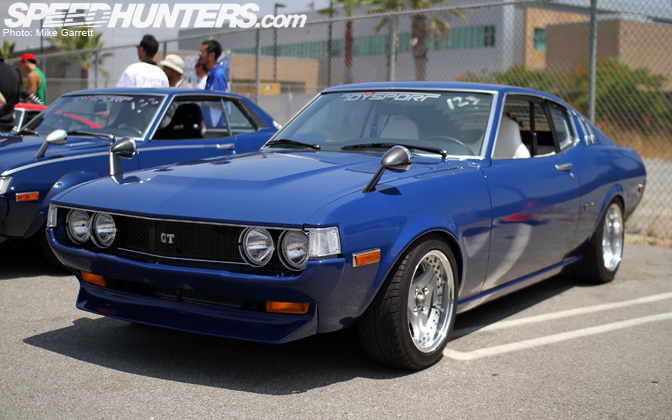 Besides the previously mentioned group of vintage Mazdas, there was also a sizable selection of classic Toyotas on hand.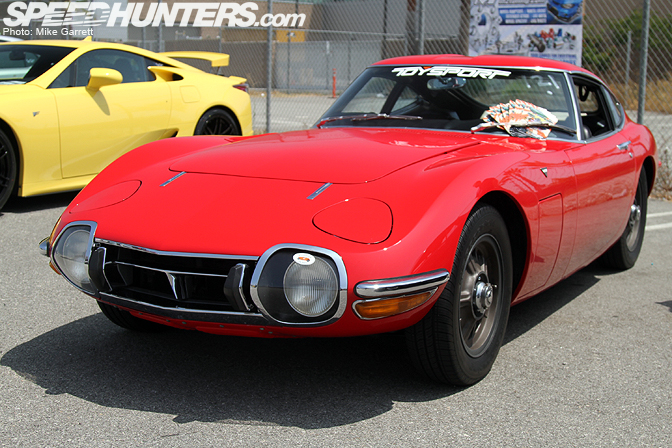 The group included this 2000GT, which looks like the same one I spotted at the LA Roadster Show a few months ago.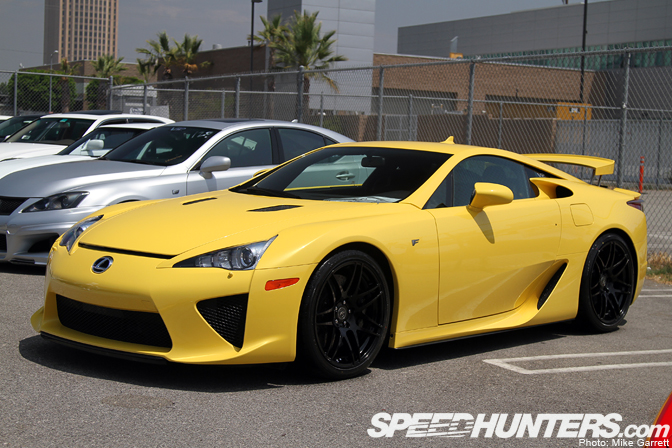 Sitting alongside the the 2000GT was its modern, Lexus-badged counterpart. Now that would be a tough choice – a mint condition 2000GT or a new LFA…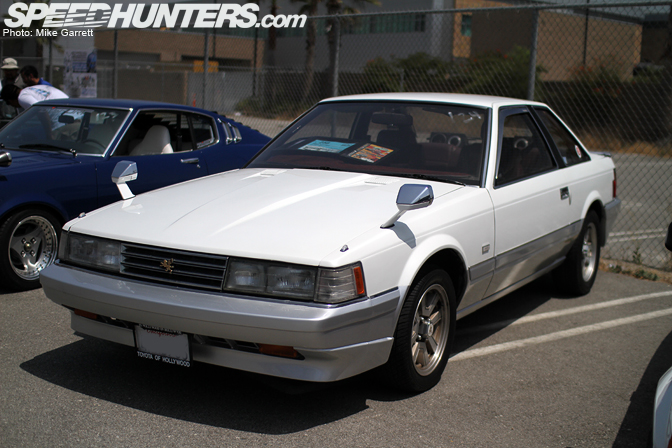 I'm always surprised at the amount of imported JDM vehicles you see around LA. Here's a very original looking Z10 Soarer.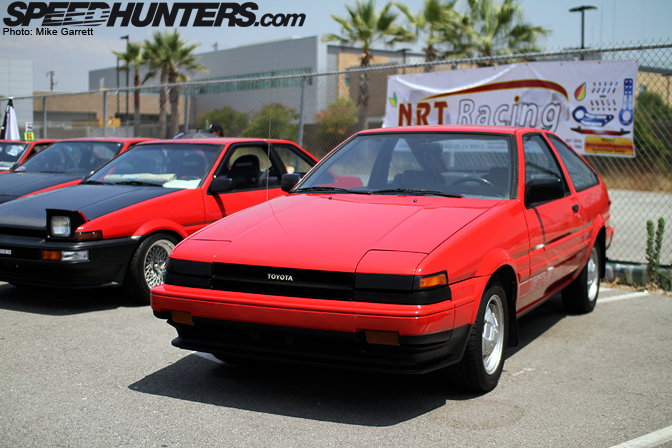 And speaking of original, here's a showroom condition AE86 Corolla GT-S hatchback. Not a single modification on it!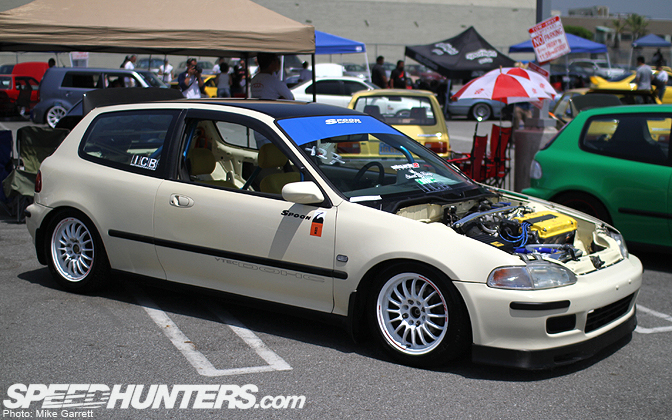 An EG Civic displayed without a hood, as most of the Hondas at Nisei were.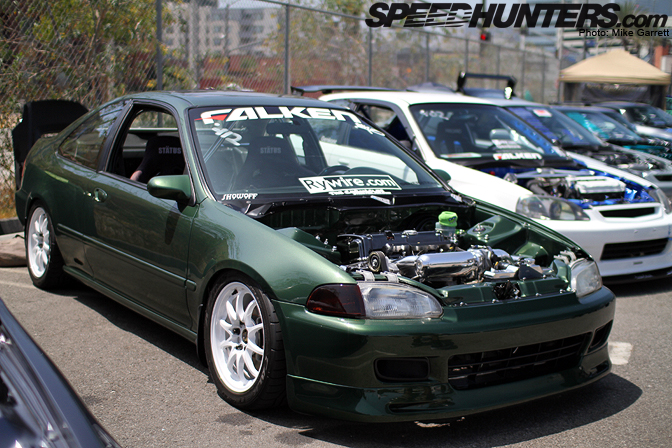 One more Civic out of an impressive lineup of Hondas.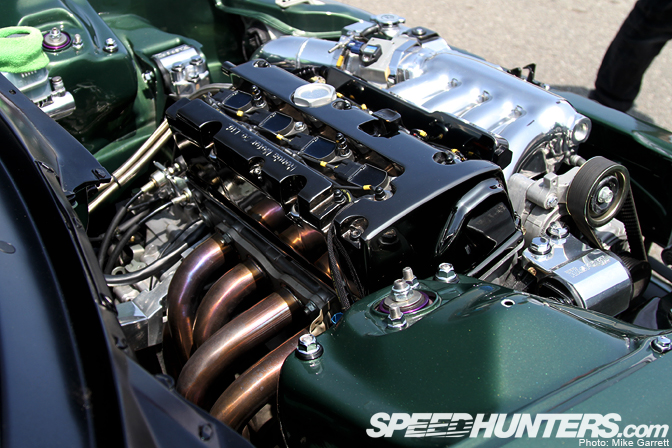 Even though I've seen countless K-swapped Civics by this point, I'm still not used to how strange the engine bays look with a K-series installed.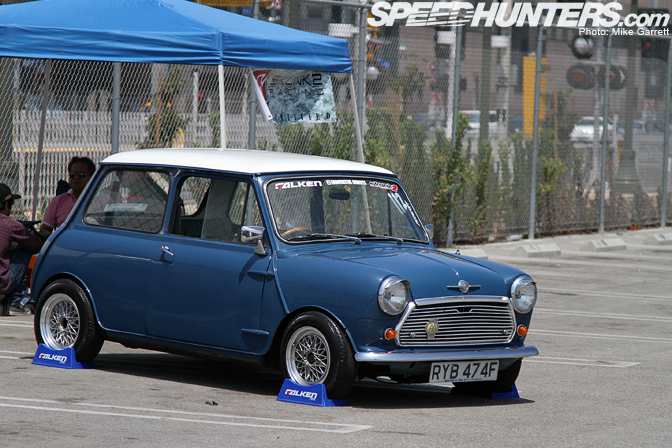 A lone Mini set aside from the crowd. Slightly out of place maybe, but still cool.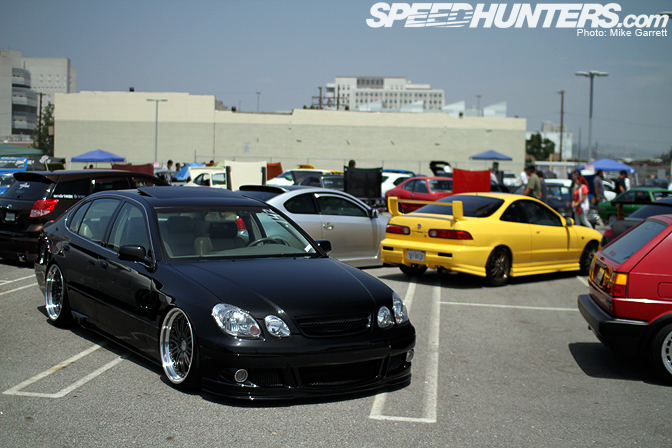 Well, that will just about do it for my coverage of the 2011 Nisei Showoff.
Now to get ready for a busy weekend of Speedhunting in Monterey!
-Mike Garrett