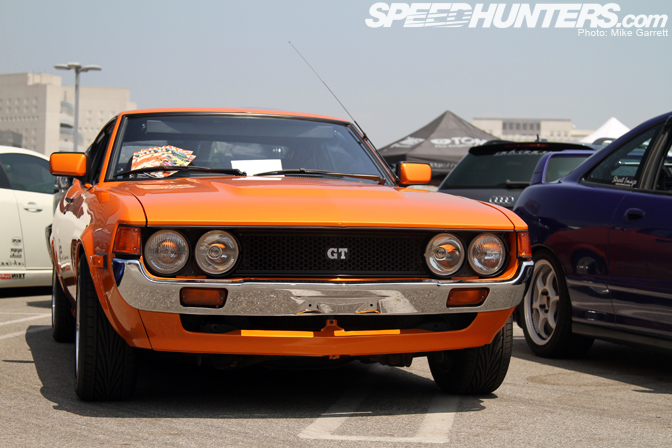 For us Speedhunters based in North America, the middle of August means two things. First off, it means Bonneville and that's where Linhbergh and Larry are right now, bringing you guys all the action from the salt. Mid-August also means it's time for the Nisei Showoff in Los Angeles, and that's where I found myself on Saturday.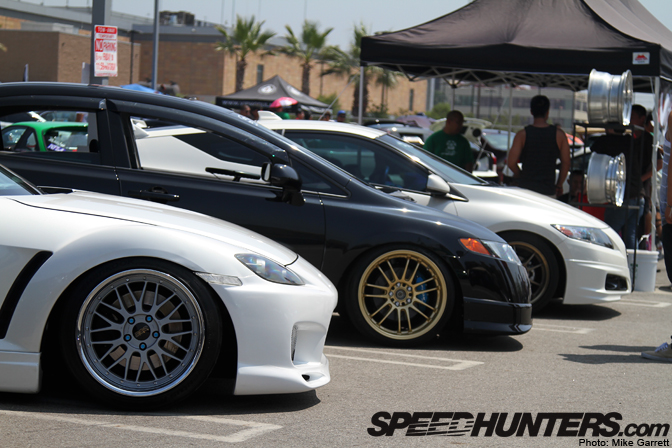 Despite on-going rumors that the show would be cancelled due to the loss of its venue, Nisei Showoff was alive and well this year, in the same parking lot at First and Alameda in LA's historic Little Tokyo.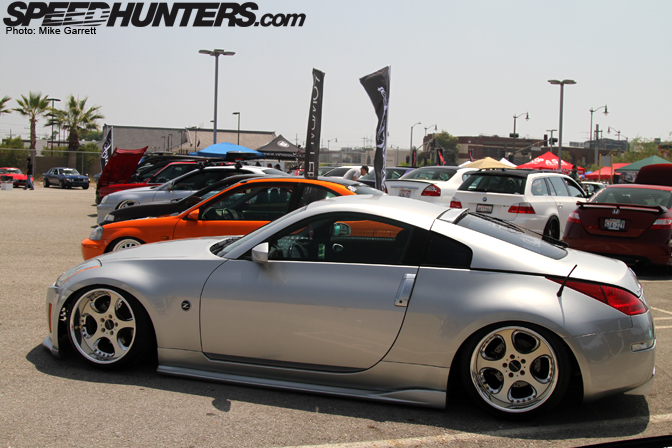 While I did notice that the car turnout was a smaller than in years past, there was still a great selection of the West Coast's finest import machines.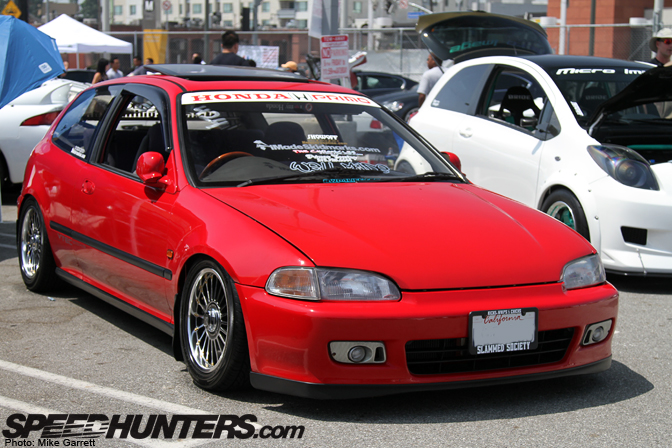 Hondas are still the cars that define the Nisei experience, and they were out in big numbers this year…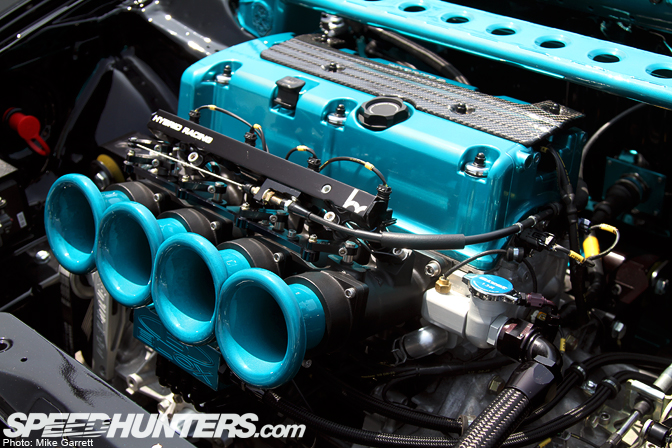 …with many of them displaying the fully customized engine bays that the SoCal Honda scene is known for.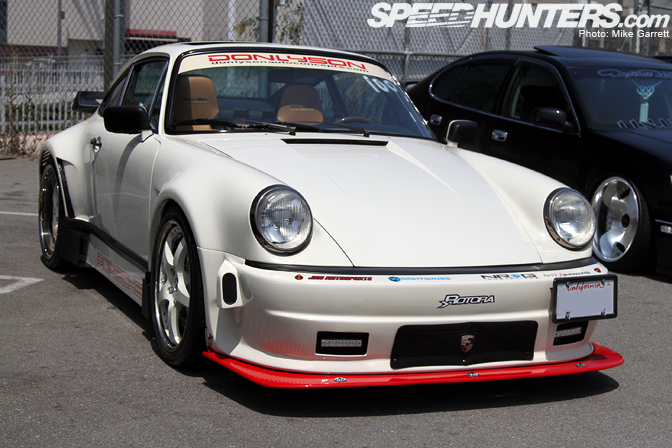 But there's much more to Nisei then just Hondas. In fact, you might be surprised at the variety you find at this show. Whether it's this 911…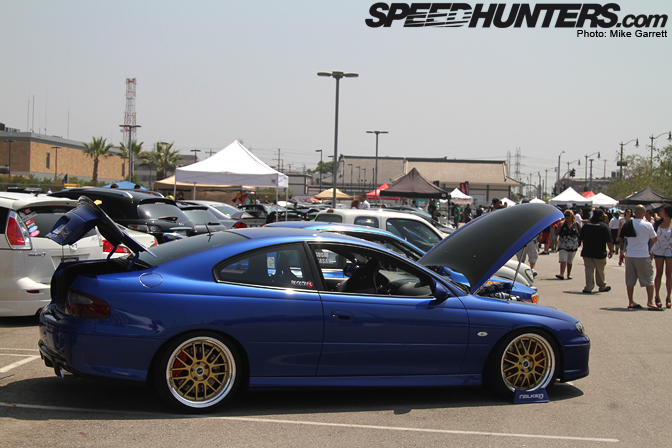 …or a Pontiac GTO rolling on  a unique set of SSR wheels.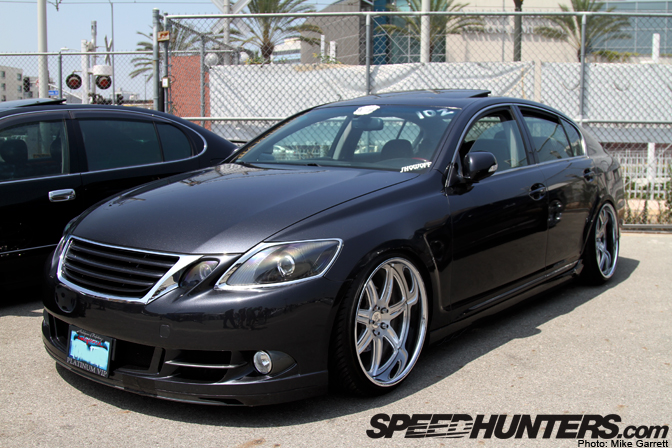 There were plenty of VIP-inspired vehicles as well. This Lexus GS looked rather tasty, one of the nicest examples of this body style I've seen yet.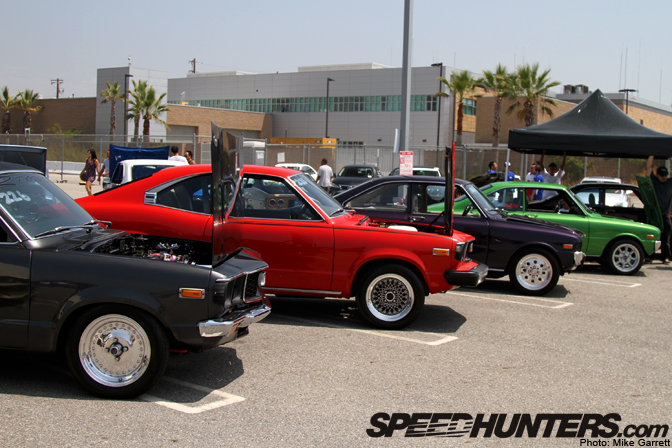 Let's not forget about the classics. The SoCal rotor-heads were out in force..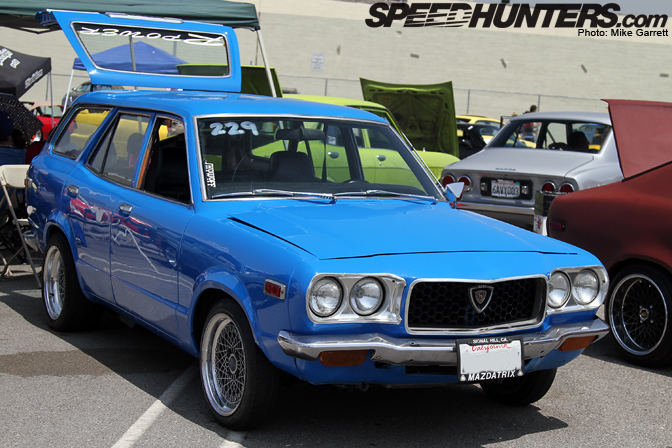 The only thing better than a vintage rotary-powered Mazda is a vintage rotary-powered Mazda wagon.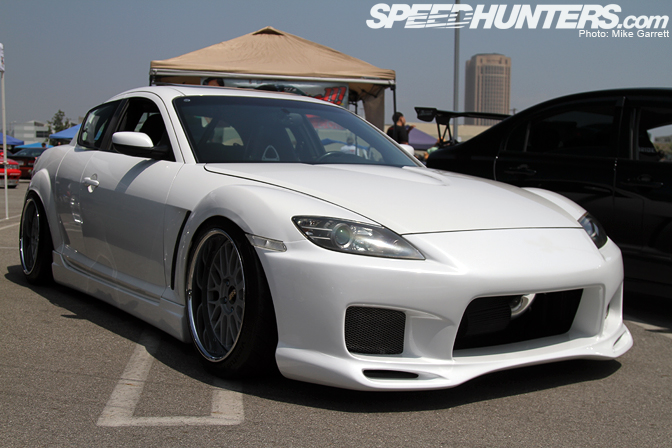 Speaking of rotaries, this understated RX-8 was one of my personal favorites of the day.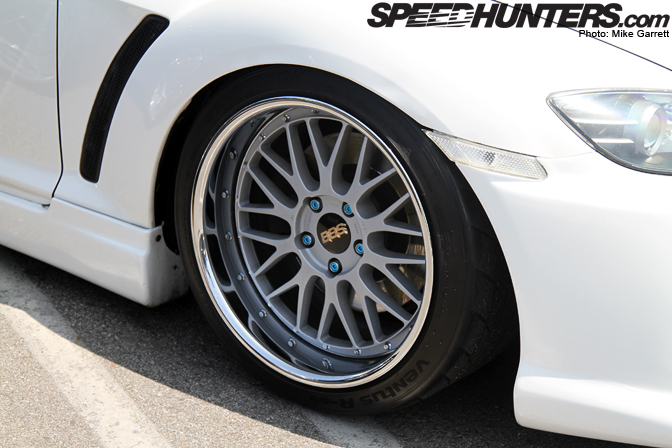 Wheel and tire perfection.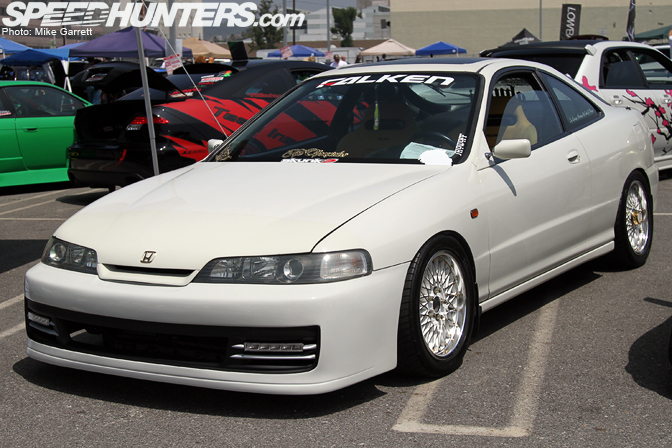 I'm going to say that the DC2 Integra is still one of Honda's greatest designs, as proven by this spotless example.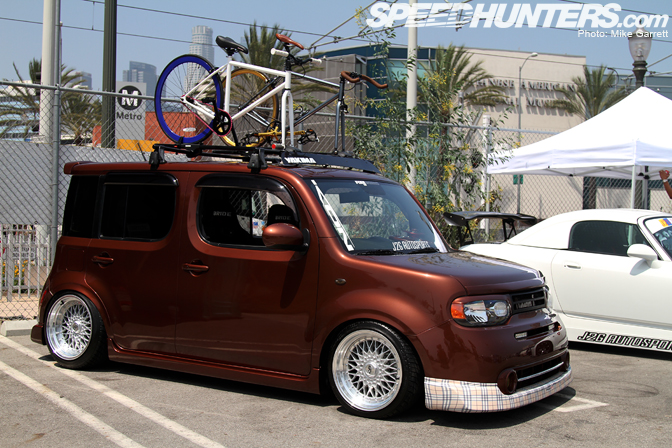 A couple fixies, a bike rack, some stickers, and a Nissan Cube.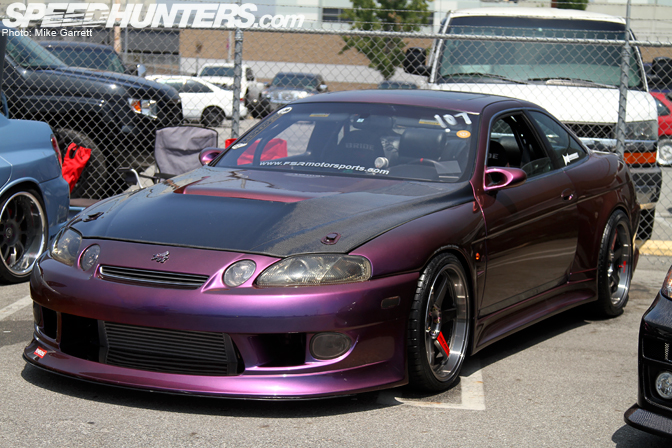 A very wide Lexus SC. Didn't know I could like a car with color-shifting paint this much.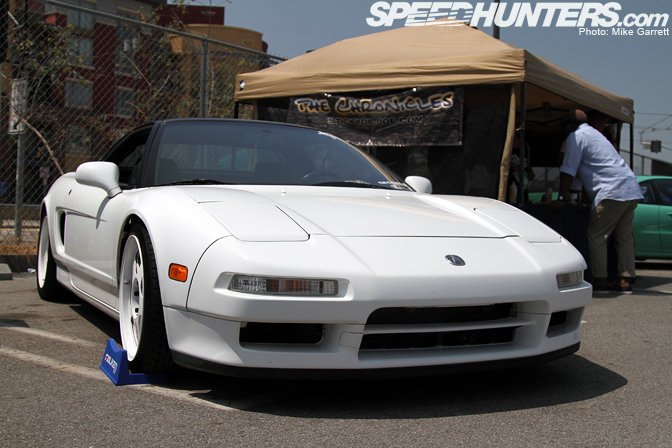 A friend accompanied me to the show and when we saw this NSX we couldn't stop talking about how well this design has aged. Agree?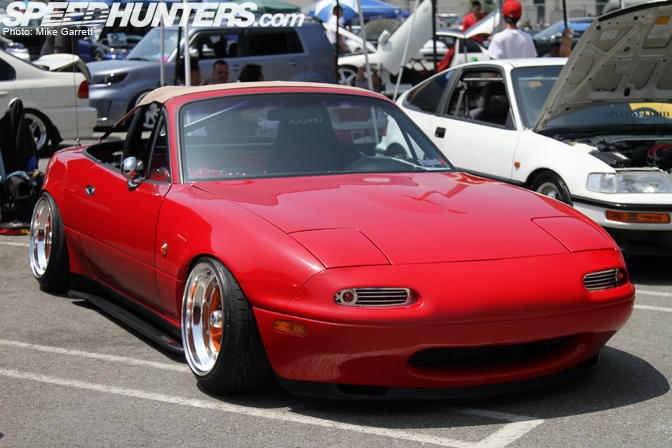 Some Roadster love.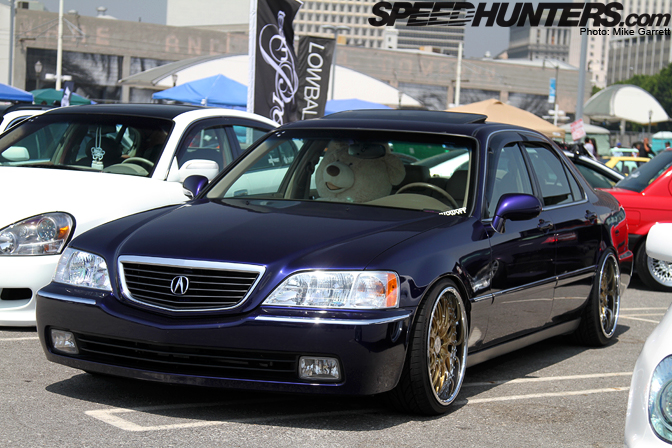 The mature styling of the Acura RL makes it a fine candidate for a little VIP fun.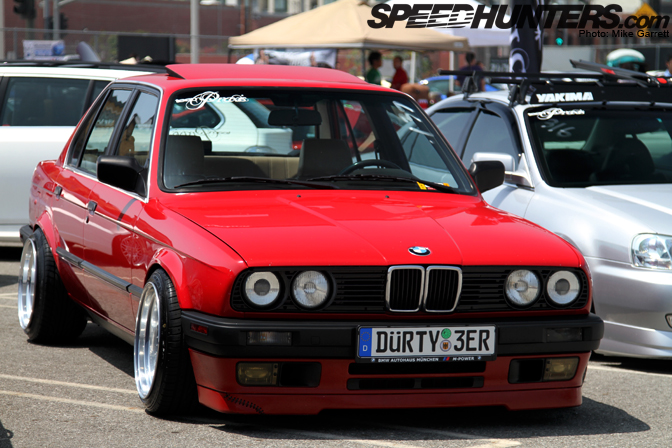 This E30 sedan with plenty of poke was part of the Euro representation.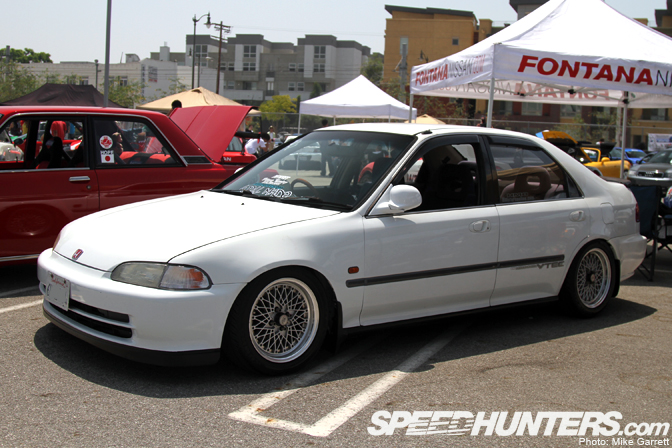 I'll wrap up part one with this clean and understated four-door Civic.
We are just getting started. Much more from Nisei Showoff on the way!
-Mike Garrett