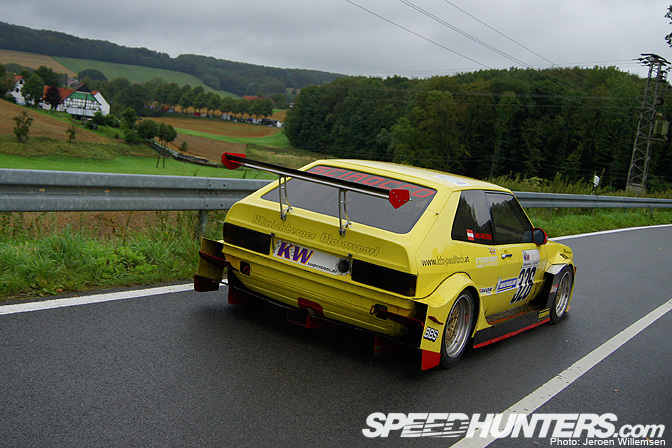 Time for Part 2 of my first hillclimb coverage. In Part 1 I showed you portions of the race but now I wanted to concentrate on the road side paddocks and cars in general. The Scirocco above was one of many with this kind of extreme aero. All of these cars were purpose built and they had to drive on public roads to get from their own paddock to the start line.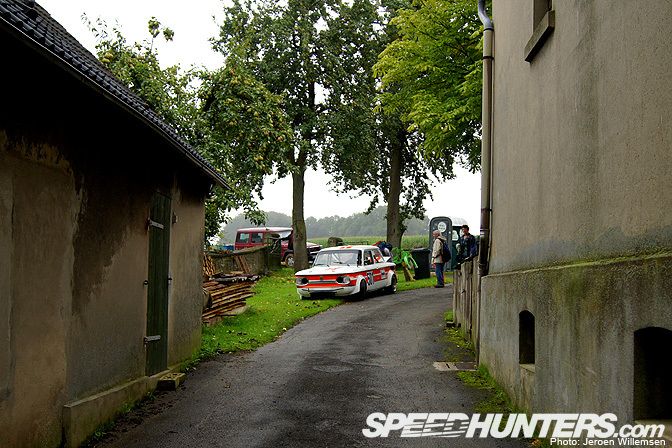 Some farmers opened their premises to accommodate some of the drivers and their cars. At one farm I found this cool NSU.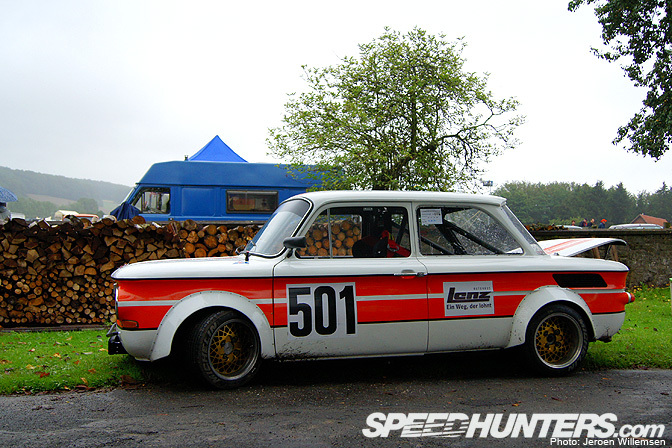 They had an entire class for these cool little runners. They aren't particular fast but they look like a lot of fun to drive.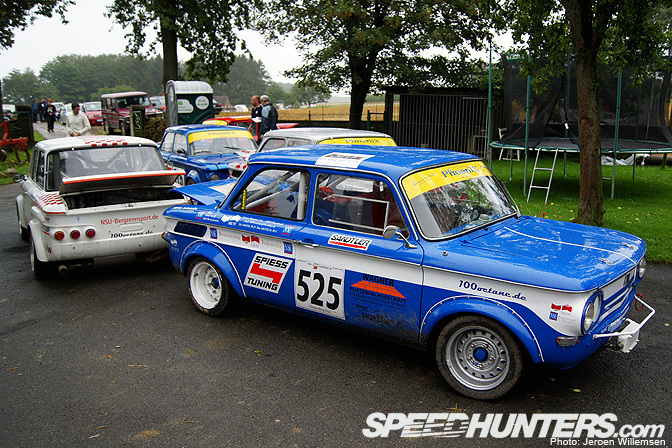 On the courtyard I found of bunch of them. They are powered by straight-4 aircooled OHC engines that are very reliable. That together with the low weight makes them very competitive.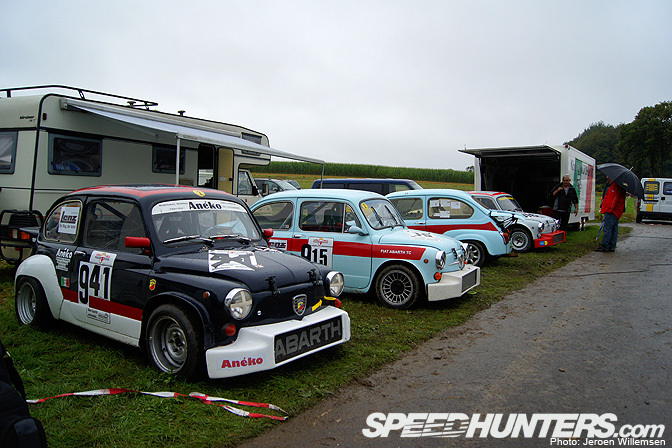 While I made my way back to the starting line I came across these Fiats. I think they are the 850TC model.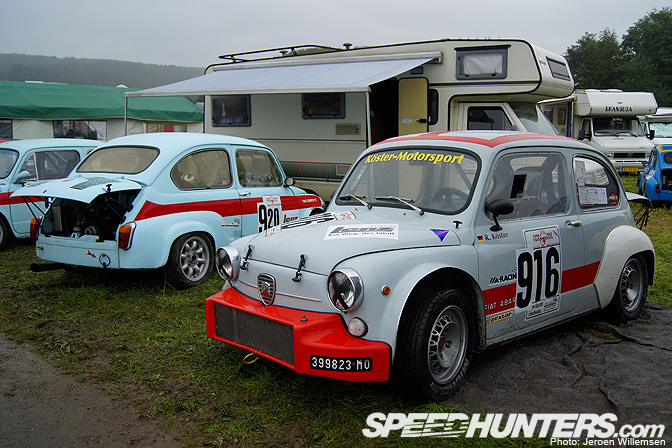 This particular version had a cool set of Ronal Racing wheels.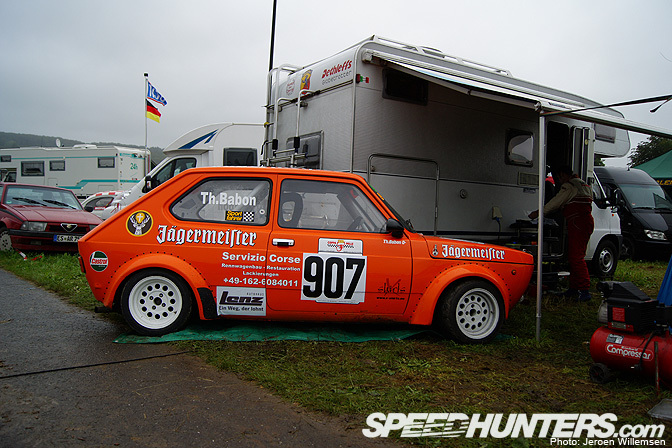 A bit further up was this Fiat 127 with a nice Jägermeister livery. They share a lot of similarities with the Ford Fiestas that Paddy showed you in the Ford Fair coverage.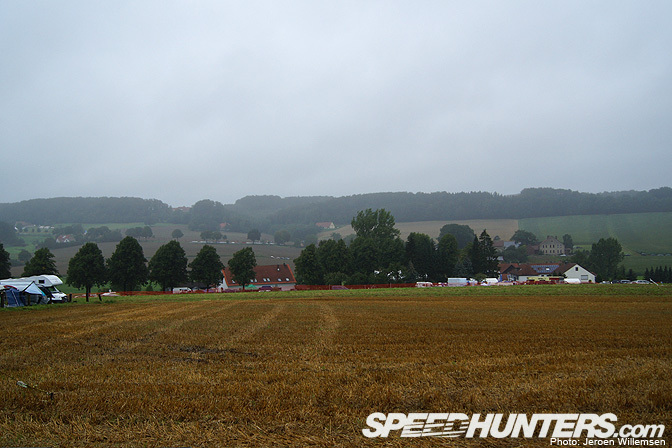 Following a hillclimb isn't the easiest of things because the paddocks are scattered throughout the country side. So you will need to walk a lot if you want to see all of the cars and in the meantime the race still continues. So at the end of the day I missed a lot of the cars that I wanted to have a closer look at. But there is always a next time.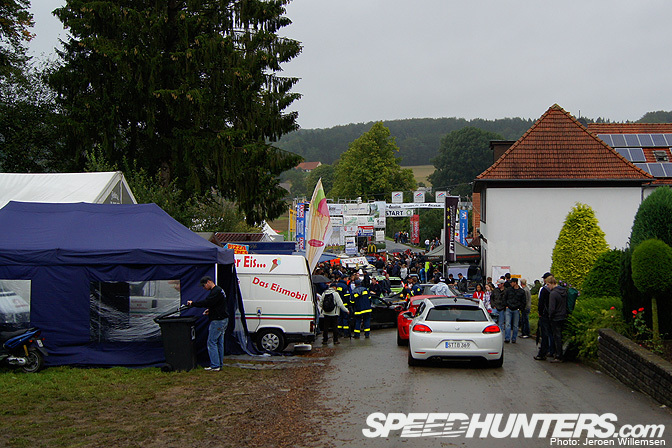 Back at the start line they were about to start with the VIP cars and demo rides.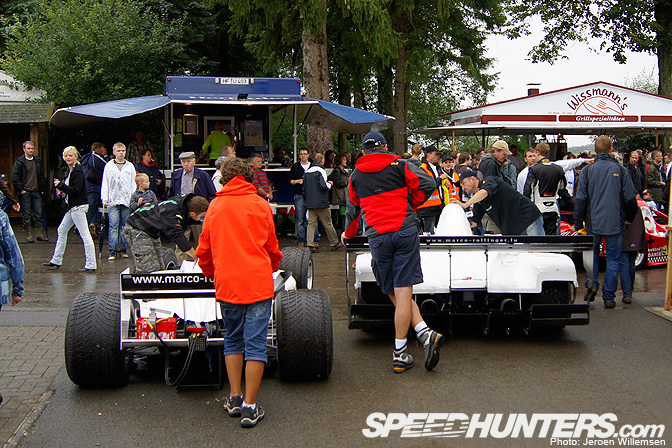 These two cars sounded amazing, but unfortunately they were no match for the heavy rain and slippery slope. They did however sounded amazing.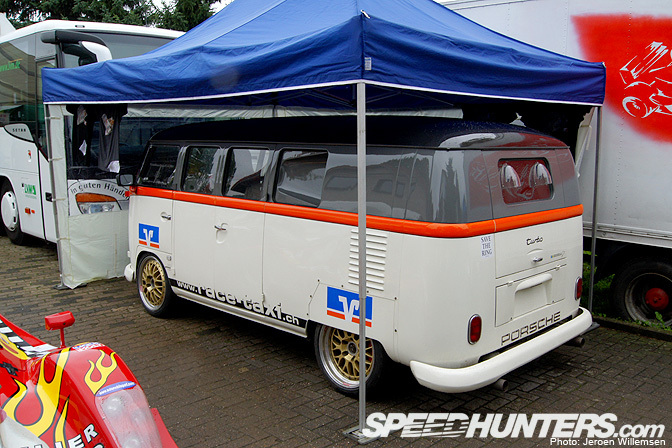 I also found this VW van with a twin turbo Porsche engine. It had four seats so it was perfect to take some passengers up the hill.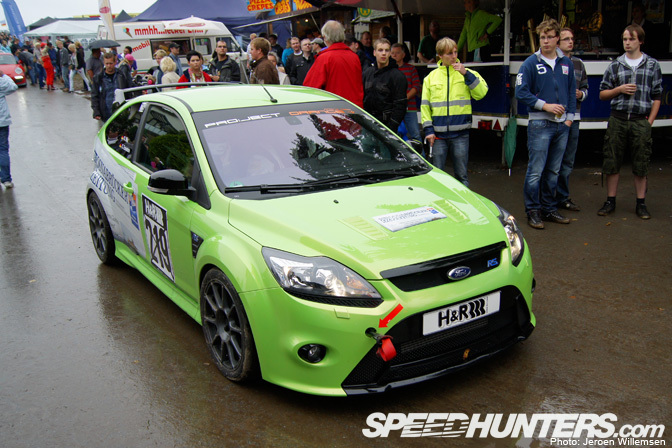 The Ford Focus RS is more than capable of going fast up the hill even when it was running on semi slicks.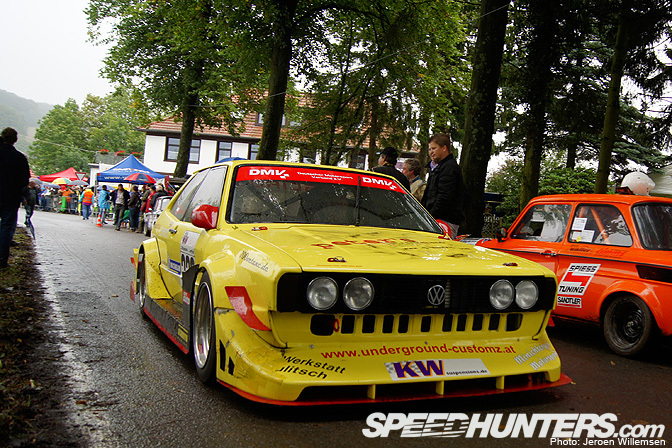 Another look at the yellow Scirocco from the opening shot. This was the main road towards the start line so it was good place to see the cars drive by.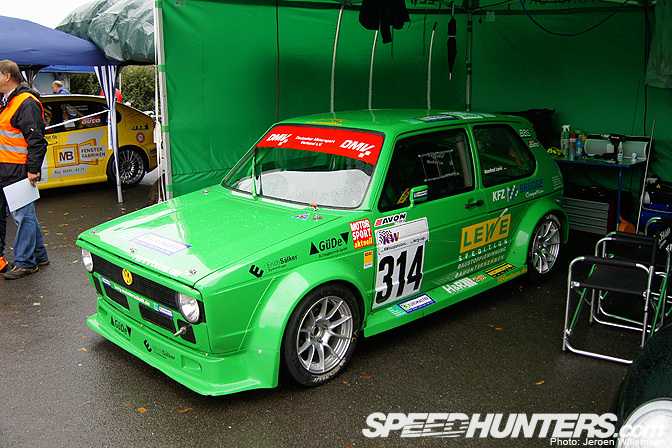 The road itself and the adjacent parking lots were filled with hillclimb cars. For one weekend the entire town is taken over and is must visit for every pertrol head.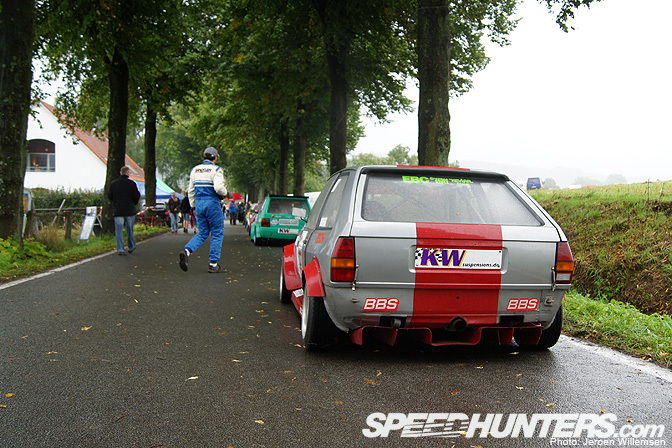 A VW Polo doesn't get more hardcore than this. How much fun would it be just to buy one on the cheap and convert it into a full on hillclimb car!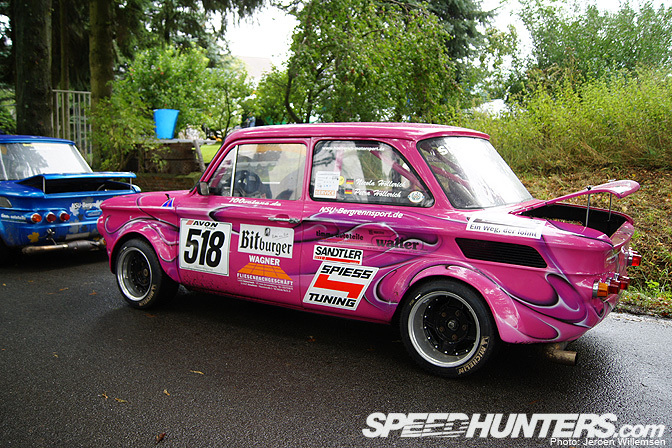 This NSU TT was driven by two females and had a familiar paint scheme. I think they got their inspiration from the S2000 driven by Suki in 2 Fast 2 Furious.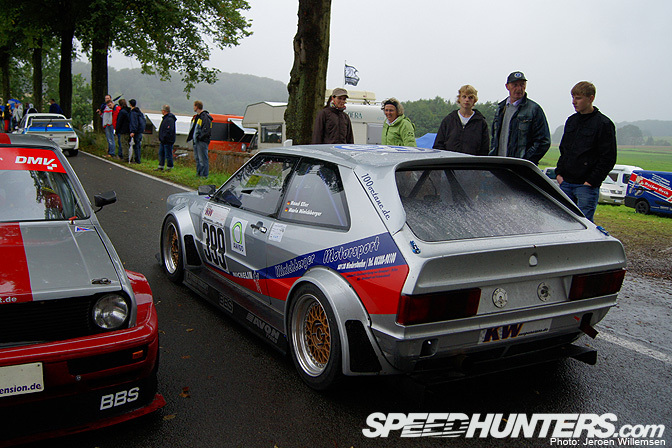 One more Scirocco just because it looked so good. I never would have expected to see so many good looking Sciroccos in one place.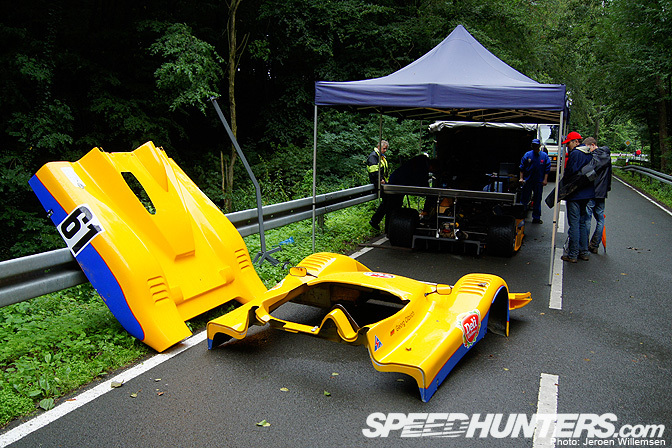 A bit further down the road some of the teams confiscated the right lane. They were working on their cars under makeshift tents to get them ready for the next run.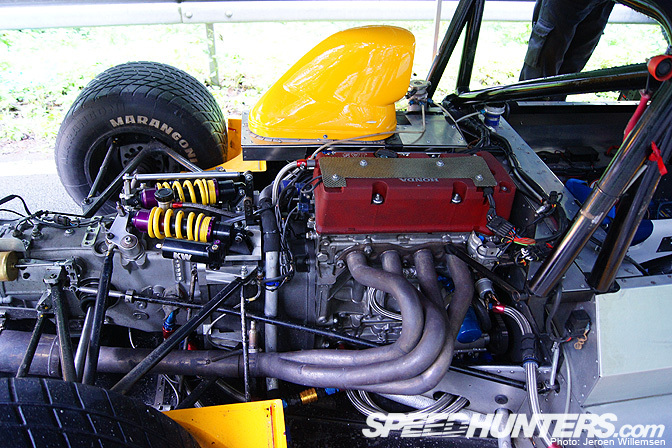 This open top racer was powered by this 4 cylinder Honda engine.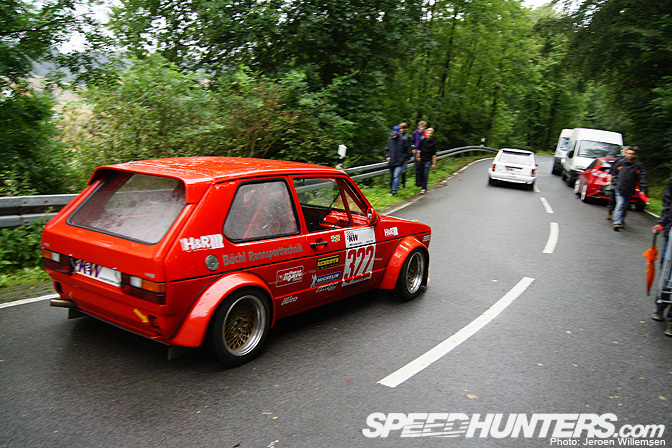 You had to be careful because other hillclimb cars still used the left lane to get to and from the start line.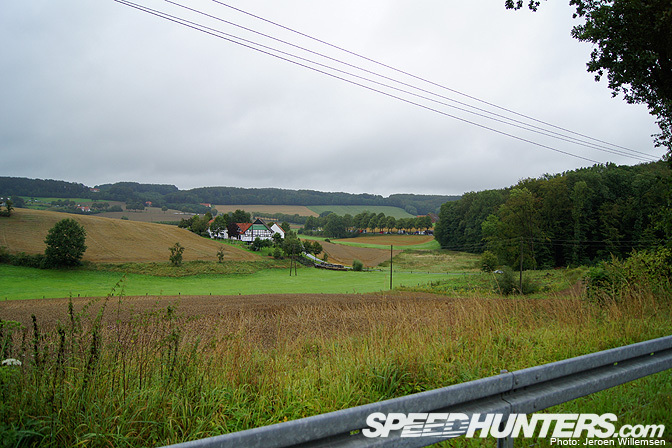 That's it for my first hillclimb event but I'm already checking the schedule to see if there are any others in the months to come!
-Jeroen Willemsen