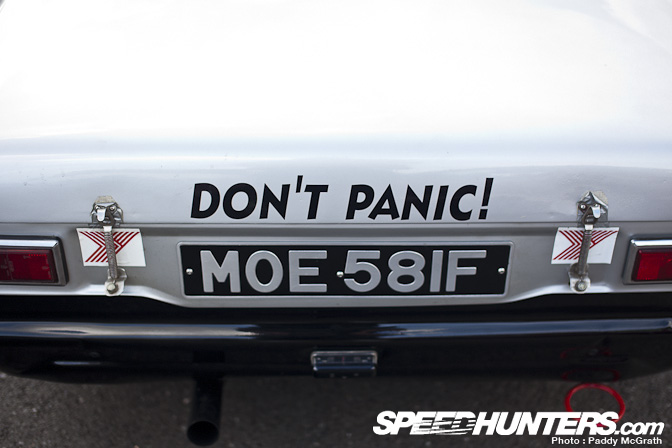 … because although we've finally reached the last part of our Ford Fair event coverage, we still have some spotlights and maybe the odd desktop for you guys coming shortly. I do love me a good Hitchhikers Guide to the Galaxy reference.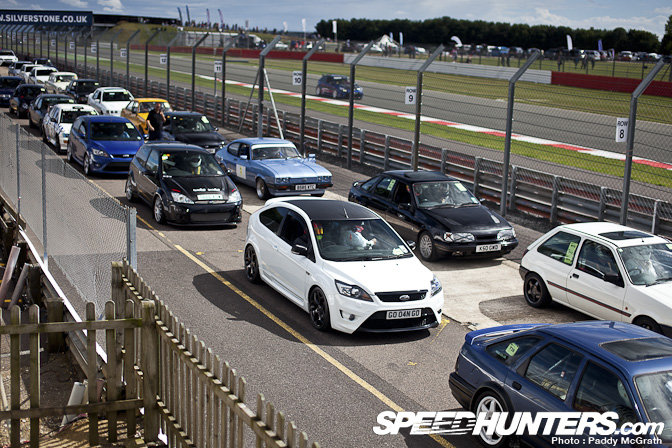 Heading back in from shooting trackside, there was still a plethora of cars waiting for their turn on the hallowed Silverstone circuit.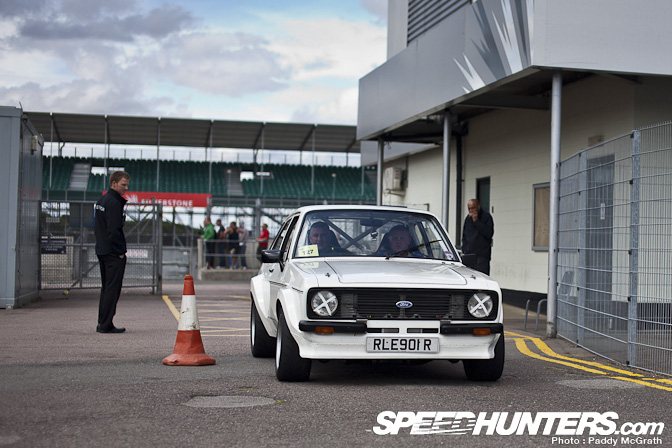 Similarly, there were plenty of cars just finishing up and coming back into the paddock for a well earned cool down.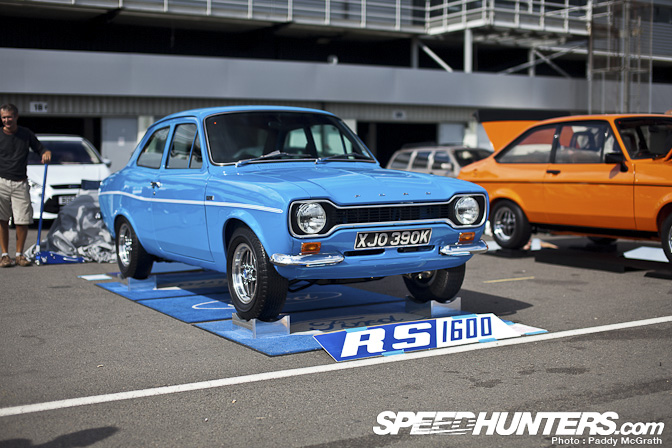 I said this earlier that concours isn't for everyone but for certain cars, I do think it's important that some museum quality examples are kept for future generations to appreciate.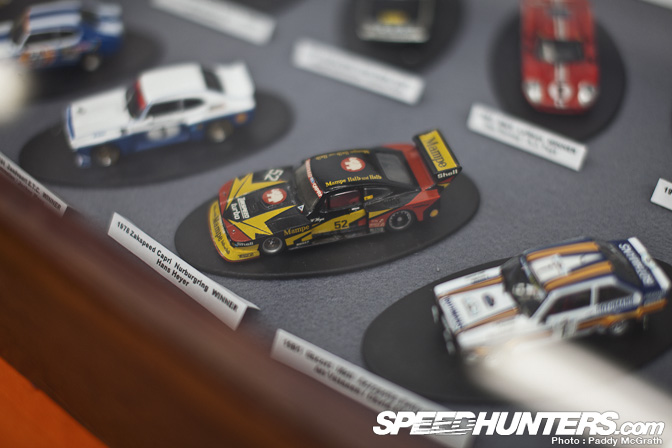 A small area was set aside in one of the pit garages where some of the local diecast club members had their Ford related collections on display.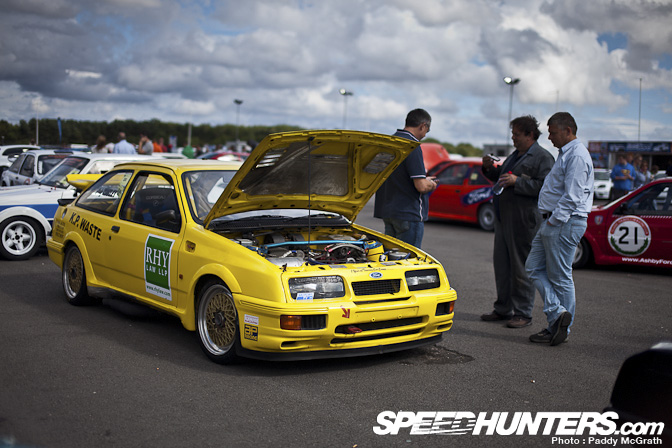 This Sierra RS Cosworth is a member / competitor of the Classic Touring Car Racing Club.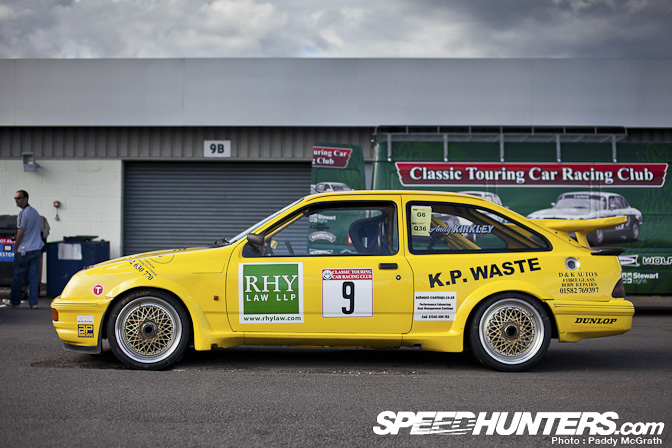 It was absolutely sublime.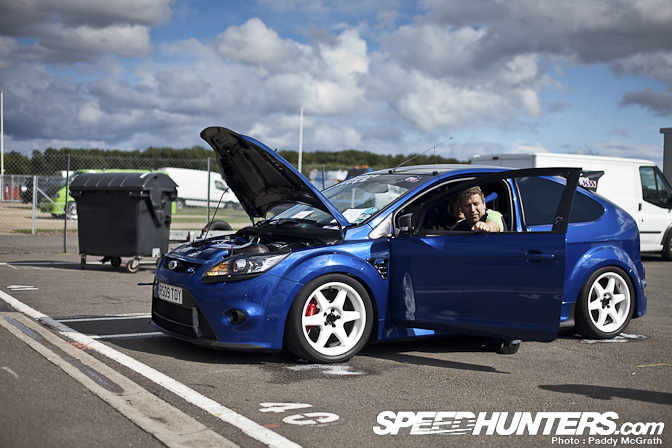 KW thus far seems to be the aftermarket coilover of choice for MKII Focus RS owners. After spending some time at their factory in Germany last year, I can definitely appreciate why.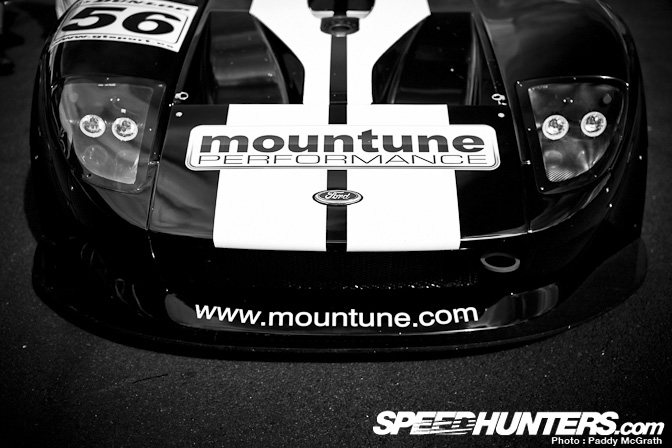 The noise, the noise, the NOISE. Incroyable.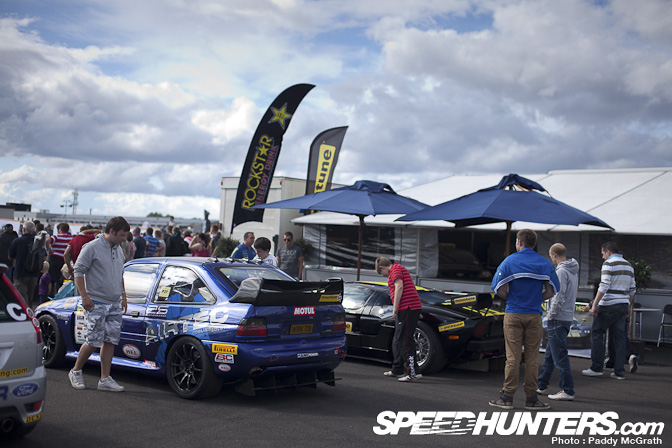 It was kept in good company too – Warren Kelly's Time Attack Series Escort Cosworth was also flying the Mountune flag.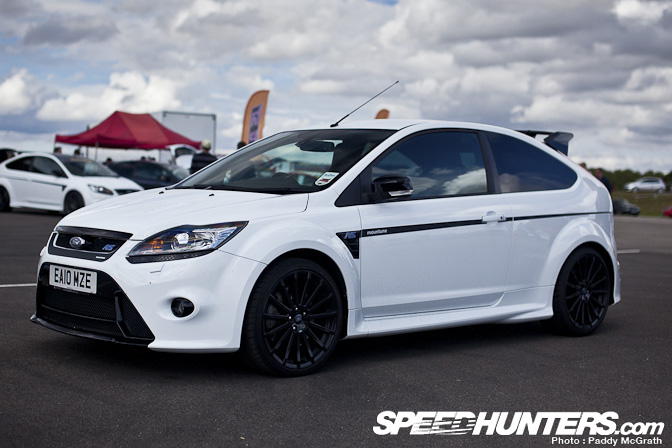 I really like Mountune's subtle approach to vehicle branding where a less is more approach has been adopted.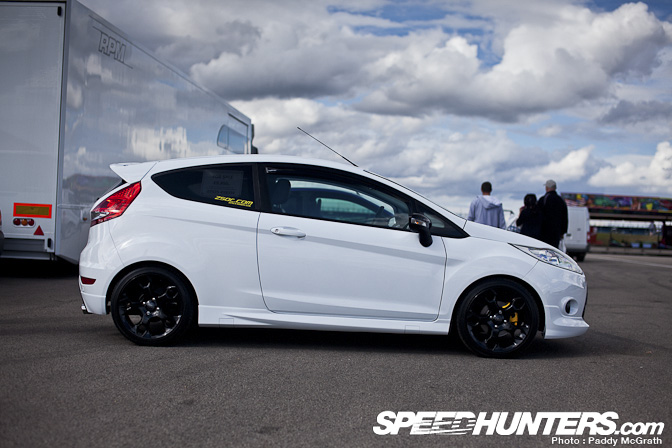 I really want to have a drive in the new Zetec-S Fiesta – anyone from Ford Ireland / UK in the audience?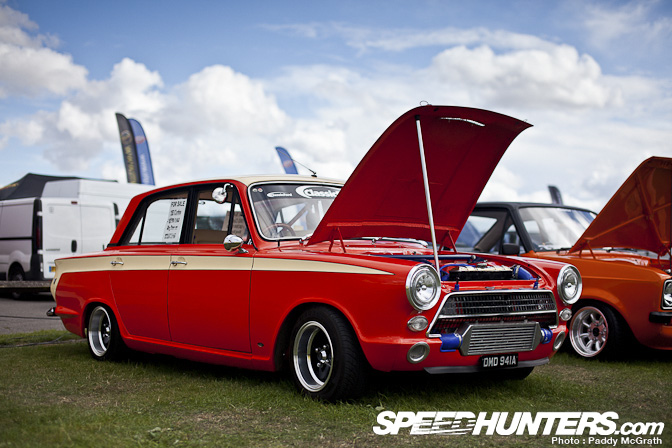 Four door Cortina had the power to back up the looks.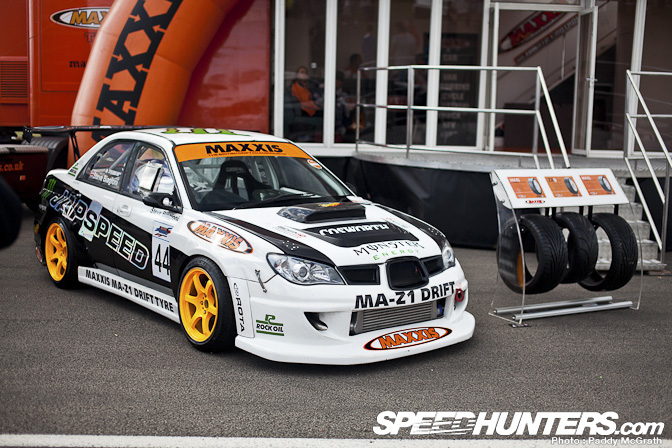 Wait a minute, that's not a FORD! Steve 'Baggsy' Biagioni's Japspeed 2JZ Impreza on the Maxxis stand. Baggsy, that Cosworth sticker on the bonnet was fooling no one!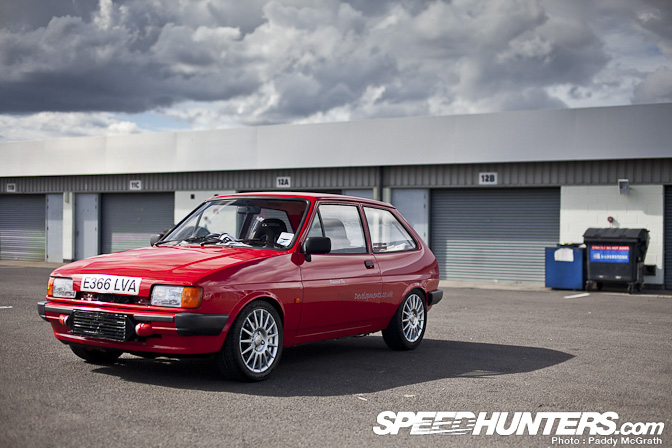 You just know this would tear your face off given half the chance.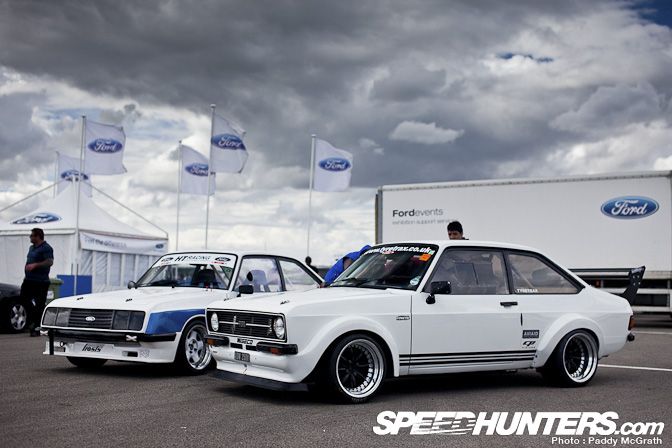 The two MKIIs from one of the earlier posts just before they left. Beautiful.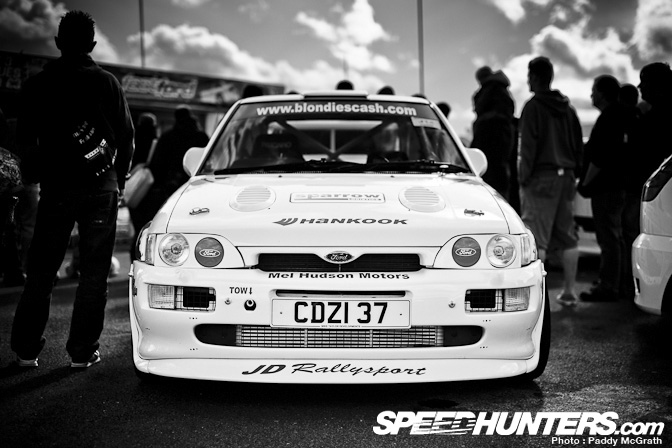 The Fast Ford stand was the location where the winners of the show and shine were announced. This Escort Cosworth was literally glowing in the early evening sunshine.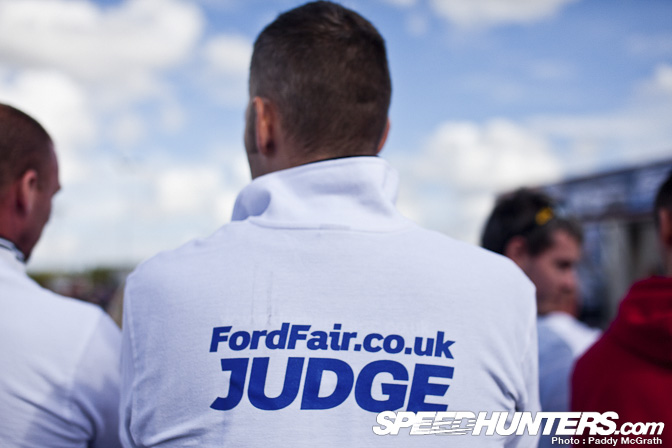 I didn't envy the judges' role one bit – no category would have been easy to decide.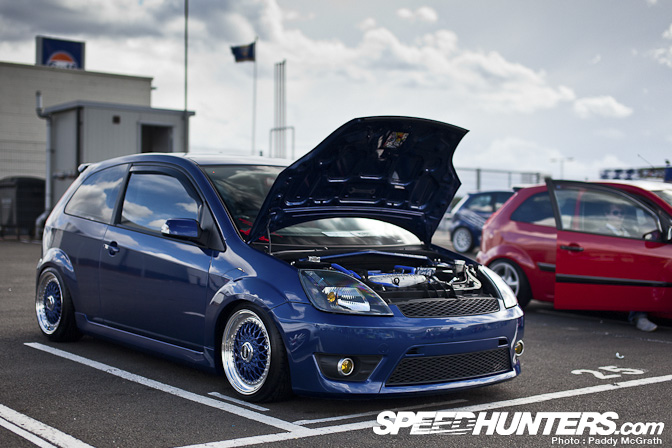 MKVI Fiesta on BBS RS – a new really good looking combination for euro-themed cars.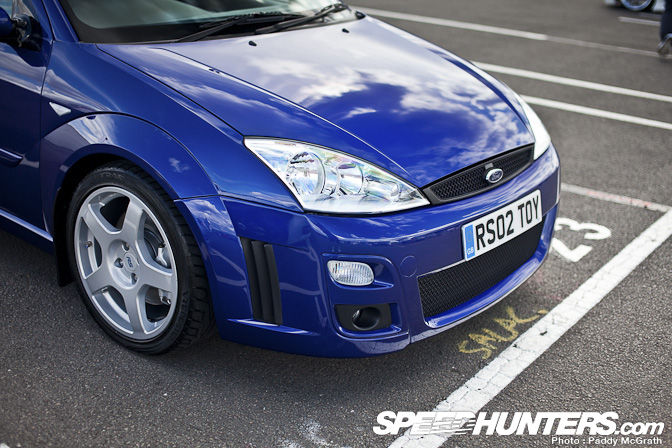 Sadly this is the end of our general event coverage from Ford Fair 2011.
Before I wrap things up here, I just want to say a huge thanks to Tom Davis and Simon Woolley at Future for thier hospitality both before and at the event. Also all the staff of Fast Ford, Classic Ford and Fast Car magazines for taking their time to entertain my questions during the day. A truely great bunch of passionate guys. Thank you!
I'll be back in just a little while with some of the cars I think you folks might enjoy …
–
Paddy McGrath
Ford Fair 2011 Coverage on Speedhunters