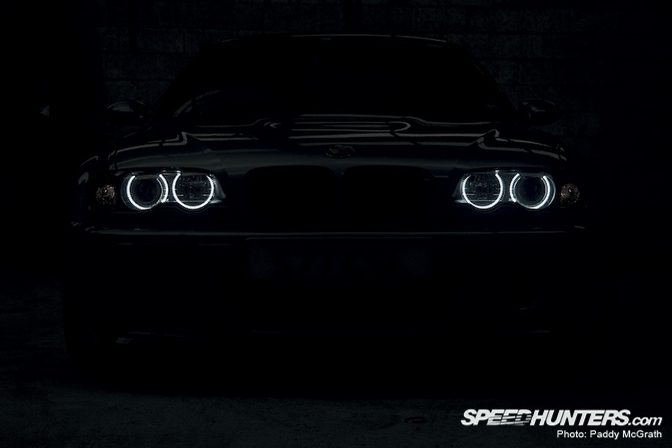 To most people, car's aren't a good investment. They're a depreciating asset that lose money the moment you drive it out of the showroom. And while this has certainly been true in our age of mass produced vehicles, there are always exceptions to the rule. There are cars that become so desirable, so valuable, that they fetch staggering figures at auction. Speedhunters decided to whip out the crystal ball and have a discussion on which of today's cars we thought would become the collectables and classics of tomorrow.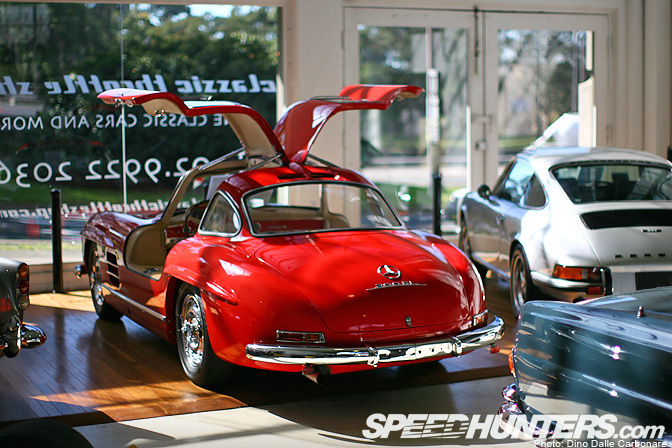 Speedhunters: Looking back at history, what makes a car a 'classic' and desirable?
Mike: With a few exceptions I think most of today's "classic" cars were desirable even when they were new. Add years and the car's rarity and desiriability can only go up. That said, even mass-produced, affordable cars can still be classics. The Ford Mustang for example was never "rare", but the early models are still considered classics due to their impact and popularity.
Dino: Aside the obvious exotics and bespoke creations that were instant classics the moment they rolled out of the factory, it's what a car can do for the people that can turn it into a timeless creation.  An affordable sports car, a car that offered excellent driving driving dynamics, a breakthrough design, a car that had success in motorsport.  All of this can contribute the desirability of a car, and in many cases a person's personal experience or memory of a car can have the same effect.
Charles: I think cars that are out of the financial reach of today's young enthusiasts will be the ones in demand in the future. Obviously nostalgia can drive up a car's value, so in a few decades these guys and girls may be able to afford the car they dreamed of when they were younger.
Ross: I think the obscurity factor has a lot to do with what makes a car 'classic'. Even if the car in question was not a particularly good car to begin with, the rarity and 'freak value' make it desirable. For instance the Lancia Y10 Turbo was a pretty awful car but now has a little following making the surviving cars (and there are very few) desirable.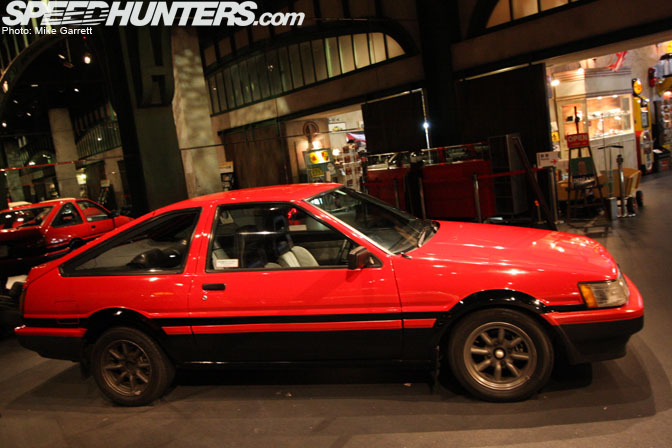 Speedhunters: What key features do you think future classics will have?
Dino: We are already seeing how modern classics from the mid to late eighties have become cars that enthusiasts just don't want to let go of, and in the future, as manufacturers pursue the unavoidable path to the zero emission "transportation appliance" these are the cars we will be reluctant to give up. I think tunability will be part of it too as people stick to the platforms and engines they know well, especially in the JDM scene.
Charles: I'm intrigued to see what the shift to hybrid – and subsequently completely 'green' – cars will do. Perhaps the innovative cars that started bringing EFI to the masses will become the classics, or maybe it'll be the last of the dominating V8s that will personify this generation of automobiles. Historical significance is always a good indicator of something's future value, but desirability is also key. The classics will be exclusive, rare and hard to come by. In today's day and age where everything is mass produced, it makes it difficult to pinpoint. Maybe the classics will be cars like a stock S13, which are getting quite rare already!
Mike: Like current classics, I think tomorrow's classics will have be cars that are well looked upon today. The fewer that were made, the faster it will reach "classic" status. There are plenty of brand new cars that are guaranteed to become classics due to their low production and desirability – the Lexus LFA for example. It's a little more difficult to determine which of the more common cars will become classics.
Ross: As more and more modern  cars are featuring very complicated electronic systems, I can see cars with top line super trick systems becoming very desirable. Like the top of the line Mercs and Lexus models.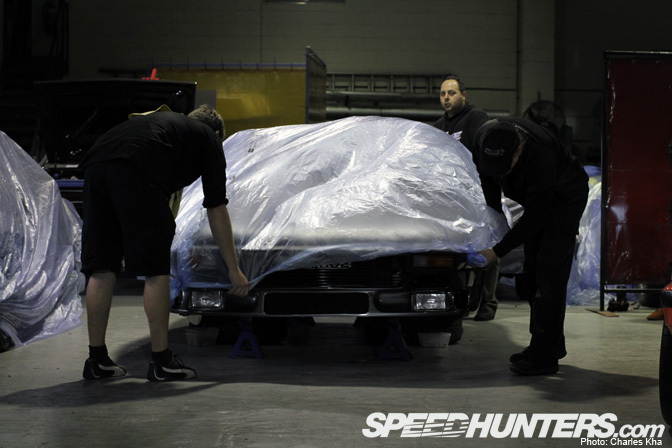 Speedhunters: What will tomorrow's collectors be looking for? [Condition, stock vs modified, will restoration be a big thing?, etc]
Charles: A lot of the prerequisites that dictate a car's value will be important to future collectors. Mileage and rust would obviously influence price. Although modified cars tend to currently have lower resale value, I think in the future this could be different, particularly if the car is modified in keeping with a certain period. Who knows, maybe LJ Garcia's show-winning Civic will be super desirable!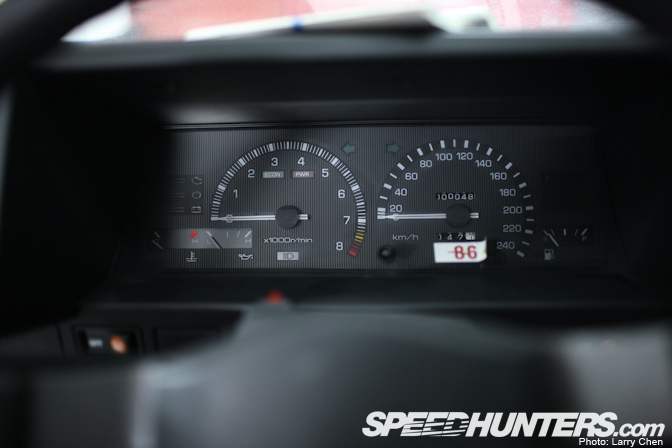 Dino: Low mileage and an unmolested car will always be the two top priorities for buyers, especially those looking for a collectable. A stock car will always be  more desirable, it implies the car hasn't been thrashed, or pushed beyond the limit. In fact depending on the case modifications, if done incorrectly or with the wrong parts, can have a negative impact on the value of the car.
Mike: With all things equal, I think a stock car will always be worth more than a modified one. With that said though, I can't see a tasteful, quality modifications harming a car's value much, especially if the they don't alter the car's original character. As for restoration, I'd say that once a car becomes "restorable" that it's on its way to classic status. We are starting to see this now with cars like the early Golf GTI, the AE86, and even the IROC-Z Camaro. There are more and more people tracking down original parts and preserving these cars instead of simply modifying them or driving the wheels off them.
Ross: Stock I think will always valued above modified.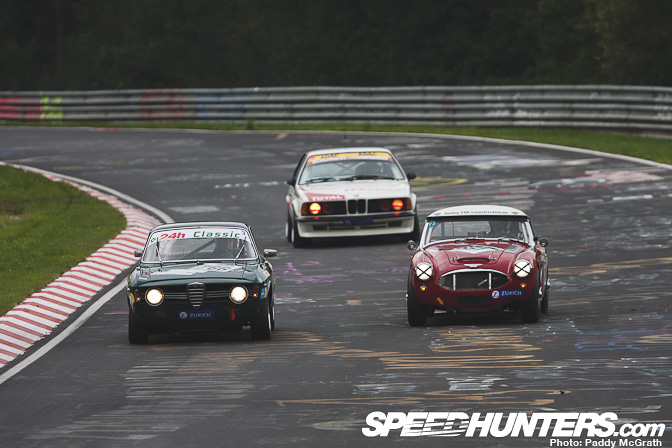 Speedhunters: What country do you think tomorrow's classics will originate from?
Dino: The Europeans will continue to lead the way when it comes to creating the highest number of potential future classics, but I think Japan will be right behind them with the cars we all love the most.
Mike: Like today's classics I'm sure they will come from all over the world. European and American cars be most likely be at the top, but I can see Japanese cars gaining populairty, especially those from the "glory days" of the 80s and 90s.
Charles: I definitely think each country will have its own set of desirable cars. Australia has seen a huge value increase for 70s cars like the Falcon GTHO Phase III. Short run, super exclusive performance variants are usually limited to one region and these can be strong collector's items. I think the Mitsubishi Evo FQ400 will become quite desirable in Europe, for example.
Ross: Speaking from a UK point of view I can see a lot of current Italian cars becoming tomorrow's classics.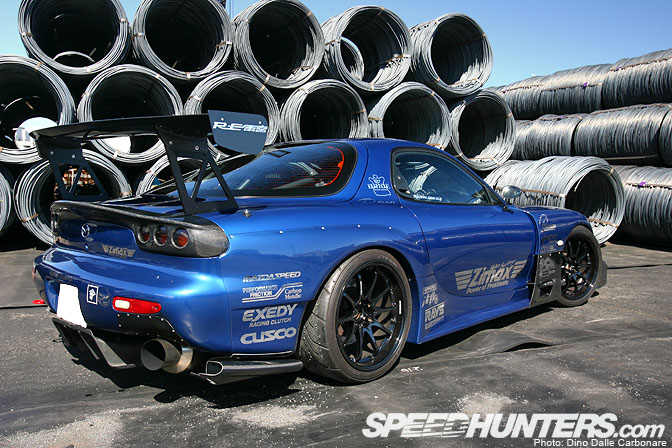 Speedhunters: Let's run through a bunch of manufacturers. Which model do you think will become that make's desirable classic?
Speedhunters: Mazda
Dino: The RX7, in all its guises and generations not to mention anything else that was rotary powered. Mazda never abandoned the Wankel engine, well until now that is, so anything with this unique motor is already a classic. That includes one of my favorite, the Cosmo, and of course the RX8, officially a modern classic now that its no longer in production.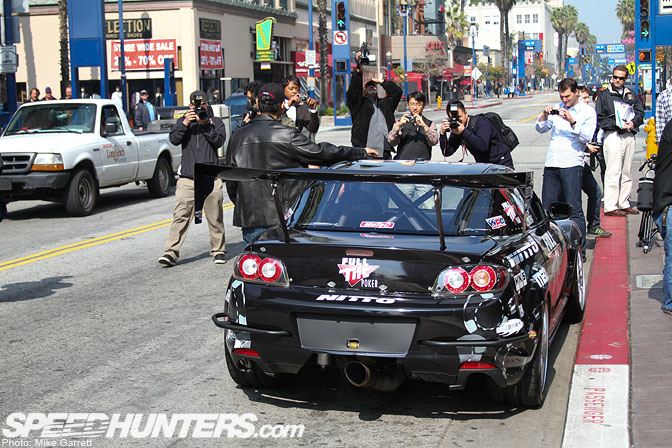 Ross: RX8 for sure!
Mike: The RX-7 and RX-8. They were never all that common and the fact that Mazda is stopping production of the RX-8 will only improve its chances of becoming a classic. Early MX-5s in good, original condition are already going up in value and as the supply of clean cars gets lower, values will only go up.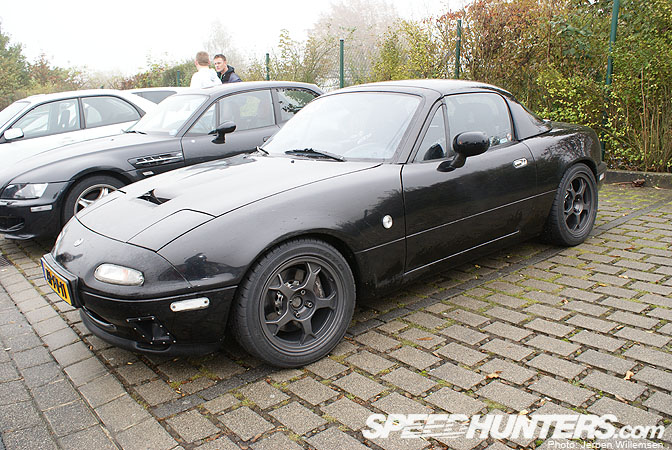 Charles: Speaking of clean MX-5s, I did spot a mint NA MX-5 in a Sydney car collection last year. It had 40,000km on the odometer, white and everything on it was perfect. It was priced at $16,000. My pick would be a manual RX-7 Spirit R. They're so desirable already. There's one floating around in Australia that still has the plastic wrapped seats with less than 100km on the clock. I believe it's asking price was $60k, and it's yet to become a 'classic'!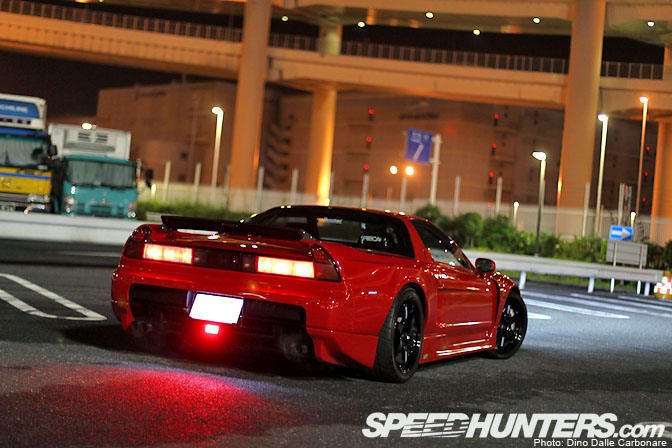 Speedhunters: Honda
Mike: Without a doubt the NSX. It's pretty clear that Honda will never build another car like the NSX so that will only make the originals become more desirable. Any car with a Type R badge should be a lock as well, due to their low production and high desirability – even among thieves.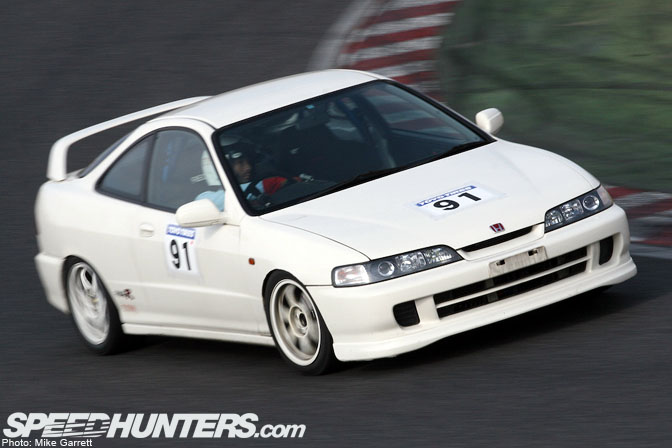 Dino: Anything with a Type-R badge on it. Especially the EK9 and DC2. The NSX-R will be the ultimate Honda classic, well it already is! The FD1 and S2000 can't be forgotten too.  Well cared for CRXs are going up in value in Japan proving just how cars that were innovative and special in their day are set to become future classics, however I very much doubt anyone will even remember cars like the CR-Z. It means well but it just doesn't deliver…unless the rumored Type-R version can change this.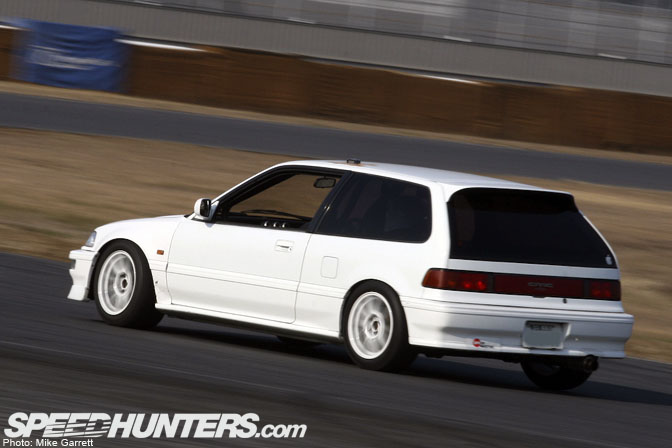 Charles: I think the models that came with the B-series stock will obviously hold their value. An Electron Blue Pearl Civic Si coupe will be a popular car in North America because many will see it as being iconic of the sport compact movement. As Mike said, the Type Rs will be worth some coin. I'd go with the EF9 being the most valuable though.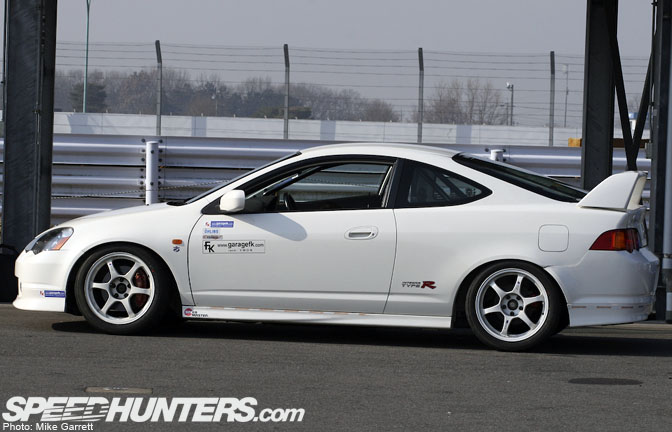 Ross: NSX is a no brainer, its was a classic as it hit the showroom floor. I'd add the DC5 Type R.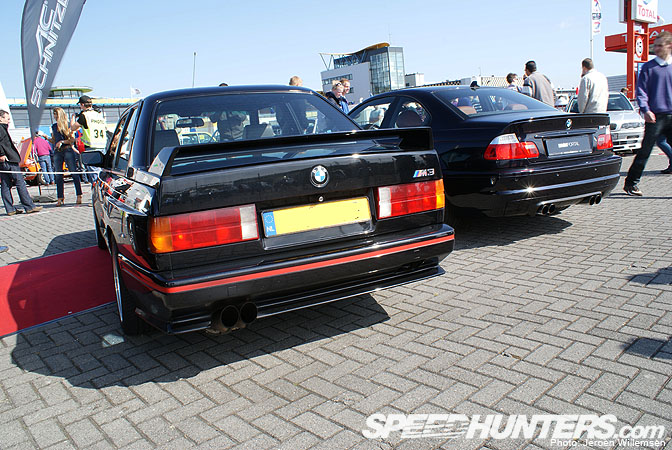 Speedhunters: BMW
Dino: Anything with an M badge!
Ross: I agree with Dino. I'd add the Z4 models. 
Mike: I'll skip no-brainers like the E30 M3 and move on to more modern cars. The low production numbers of the 1M should guarantee it status as a future classic. Also, any M3 that has been well-maintained and unmolested.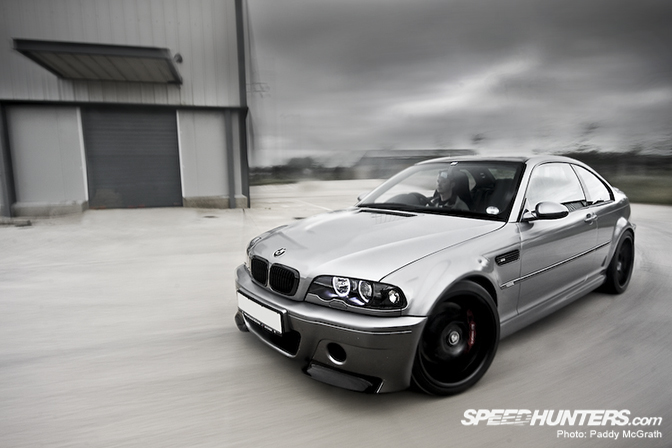 Charles: Ha! I was just about to say E30 M3. The M3 CSL will also be a good bet.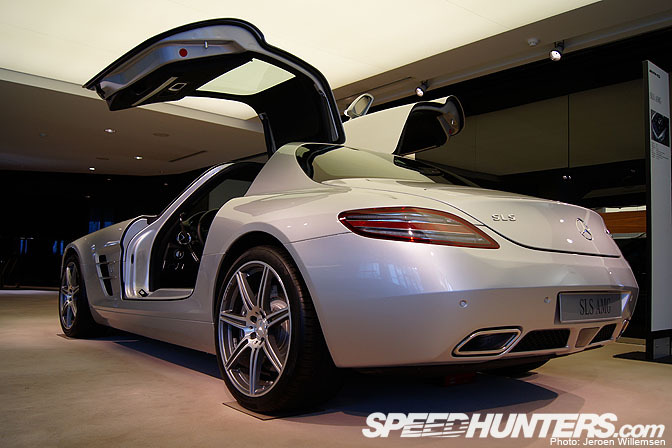 Speedhunters: Mercedes-Benz
Mike: Any of the low production, in-demand models really. The SLS just has future classic written all over it.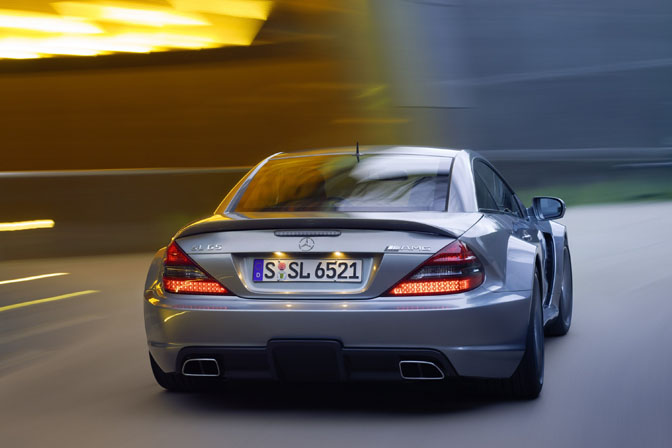 Charles: I've never been head over heels for reinterpretations like the SLS. The SL65 Black Series would be my pick.
Dino:  Mike mentions the E30 M3 above for the BMW, well how can we forget the 190E 2.5-16 Evolution. Plus selected cars sporting the AMG badge.
Ross: Again the flagship AMG models are guaranteed classics, but I can see the big S class Models becoming very sought after as future classics.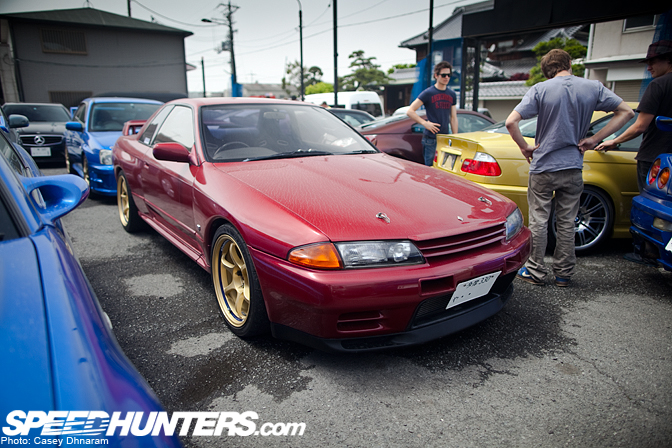 Speedhunters: Nissan
Mike: I think we will soon see R32 GT-Rs inching towards classic status. S13s as well given how hard it is to find clean ones. I don't think the S13 will ever hit Hemi Cuda or Jaguar E-Type status, but I can easily see them becoming the 240Z of tomorrow.
Ross: Nissan Cube. Funky little car that I could see aging like a fine wine.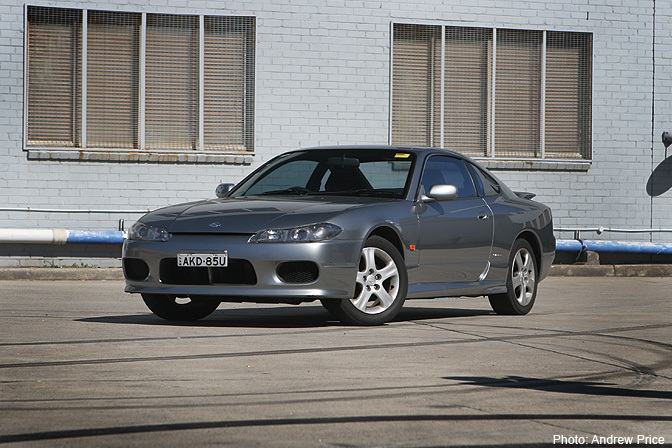 Charles: With the Mazda category I went with the FD Spirit R because it signified the end of the lineage. I'd go with the R34 GT-R NUR Spec and Z-Tune as the ones that will fetch big dollars. A more affordable investment would be a stock S15 Silvia. You can still find clean examples if you look around, but I'm sure that will change in the near future.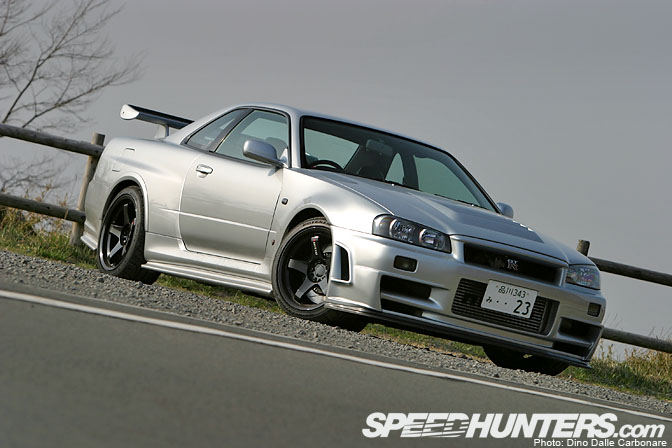 Dino: The BNR32 helped put Nissan on the map as a true manufacturer of capable, supercar-slaying, performance cars.  The R32 worked wonders in motorsport for Nissan, as did the R33 (think Le Mans) and of course the R34. The R35 won't have the same status of the "second gen" of the GT-R primarily because it wasn't a domestic model only, something that helped the Skyline GT-R obtain that legendary status. As for true collectables? As Charles mentions the Nismo Z-tune, or the 400R or the in some cases complete tuner-built Rs may become sought after models for those in the know.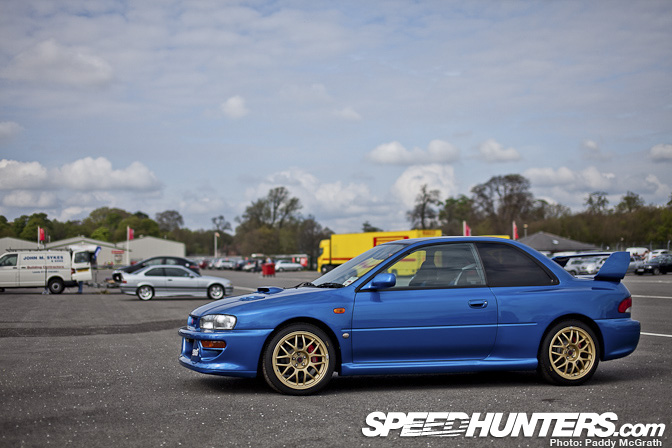 Speedhunters: Subaru
Mike: Low-dollar, high-performance cars is tend to get beaten hard and put away wet and sometimes destroyed all together. For this reason I can easily see STIs become popular among tomorrow's collectors.
Charles: The 22B, without doubt.
Dino: Those STI complete cars will be the most sought after for sure. Impreza yes, but we can't forget the Legacy! 
Ross: For obscure value the SVX.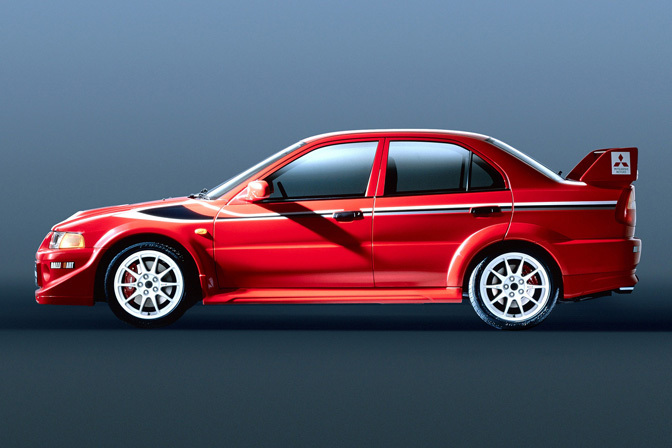 Speedhunters: Mitsubishi
Mike: As with the Impreza, I can easily see the Evo become a future classics. Even more-so if the rumors of the Evos demise are true.
Charles: The EVO 6.5 Makinnen Edition.
Dino: The Evo 6 TME edition would be my choice but from the I to the IX they will all become classics, especially now that MMC seems to have taken the very bad decision of stopping future development of the "Evolution."  Every manufacturer needs a halo car and for a company with a very unclear corporate identity dropping a car like the Evo would be a very bad move.
Ross: Some of the rarer dealer edition Evos are guaranteed future classics.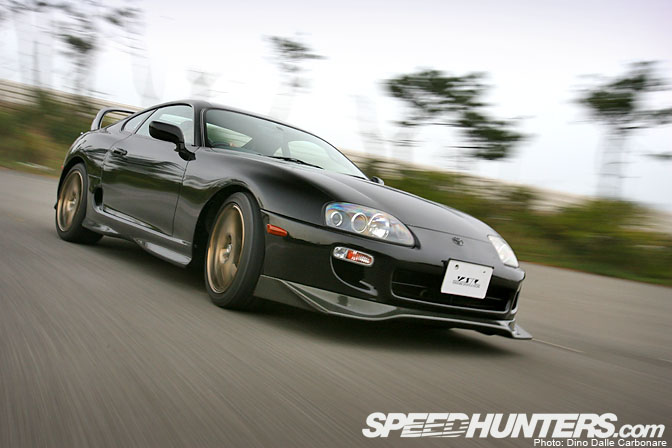 Speedhunters: Toyota / Lexus
Mike: Toyota has ceased production of nearly all of its enthusiast models. JZA80 Supras already fetch big bucks and the demand isn't likely to go down. Rear-drive Corollas, MR2s, and Celicas will likely follow down the same path. How about the first generation Prius as wild card?
Dino: The LFA was developed and built to be an instant classic, and followed by the Supra, Celica GT4, MR2, MRS, AE86, heck even JZX90-100-110 as wel as the V300 versions of the Aristo.
Charles: I think one car that will surprise is the AW11 MR2.
Ross: The top line electronics-packed luxo barges.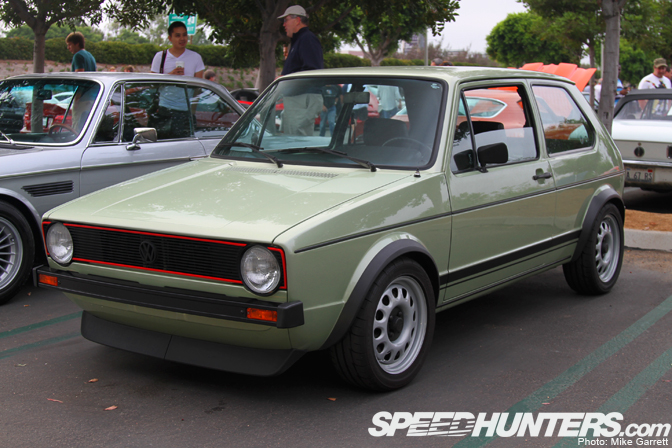 Speedhunters: Volkswagen
Mike: First and second generation GTIs for sure.
Dino: The Golf GTI and VR6. The Scirocco too, that was a cool car and one I fell for back in highschool
Ross: I can see the W12 Phaeton becoming a future classic for sure, along with some of the fuel saving Blue motion range, in particular the Lupo.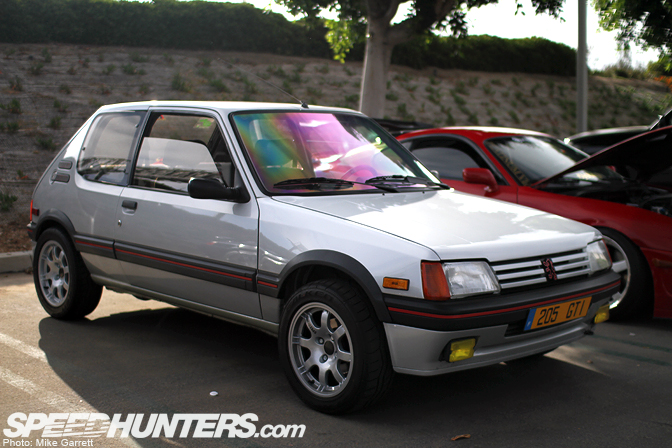 Speedhunters: Peugeot
Charles: The 205 GTI. The 205 Turbo 16 is already too rare find, but I think the 205 GTI is a car many people will think fondly of in future decades. I remember it used to be nicknamed the 'rollerskate' because of its enormous 15-inch wheels.
Dino: The 205 GTI in both 1.6 & the more desirable 1.9 guise. The spirit of these cars followed in the 106 GTI which was a superb car to throw around tight corners.
Ross: We're already seeing prices of decent 205 GTIs sky rocketing in the UK. I'd also consider the 306 GTI 6.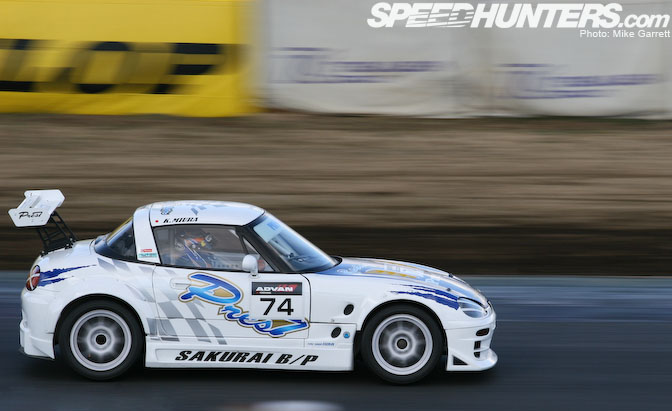 Speedhunters: Suzuki
Mike: The Cappucino. I can't see Suzuki building another micro-sized FR sports car.
Dino: The Cappuccino, what else!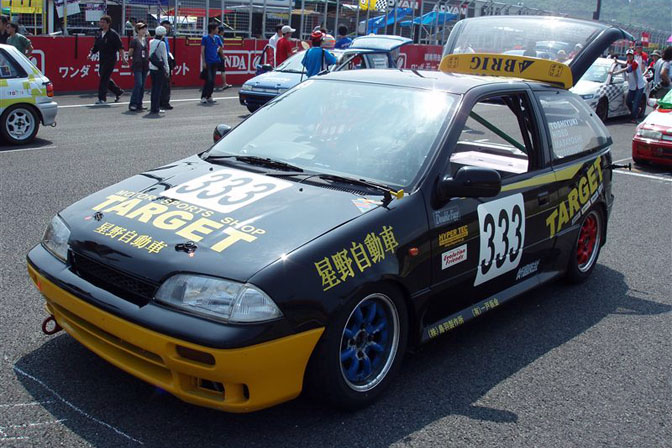 Charles: In Australia, the Swift GTI (known as the Cultus in Japan) was a major influence in establishing the sport compact movement.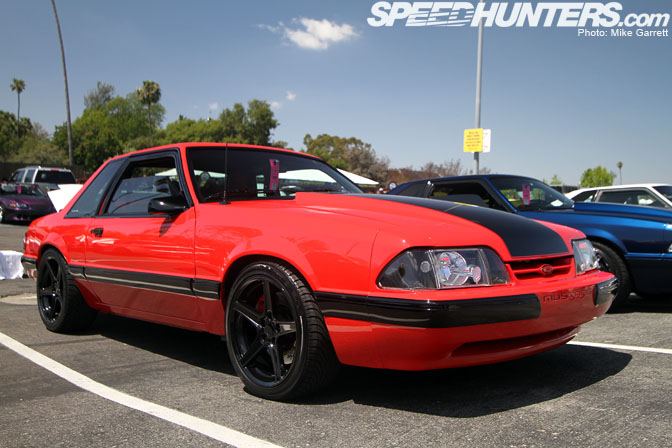 Speedhunters: Ford
Mike: The Fox Body 5.0 Mustang is already hard enough to find in nice original condition. A future classic for sure. Also, any of the recent low production special edition Mustangs.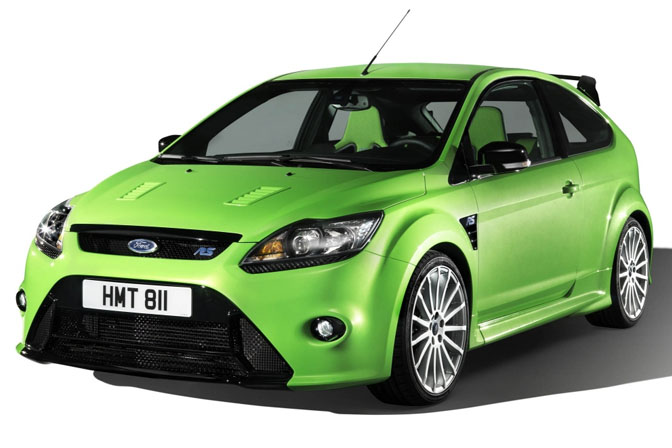 Dino: From a more European perspective the Sierra and Escort Cosworth not to mention the Focus RS.
Charles: The Focus RS is a current car that I think will become desirable in the future.
Ross: The original Focus RS!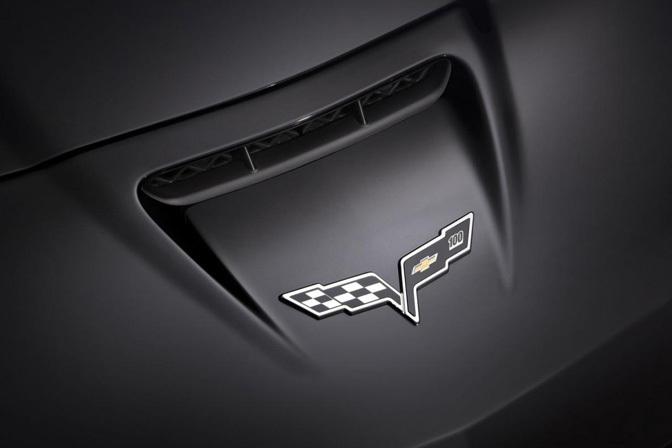 Speedhunters: Chevrolet
Mike: Z06 and ZR1 Corvettes are sure to be future classics, just as the hot 'Vettes of the past have been. I would add the fourth generation Camaro SS to the list as well, but it will be interesting to see how the reintroduction of the Camaro affects the desirability of the 93-02 models.
Charles: I'm with Mike. The ZR1.
Dino: Nothing to add here, Z06 & ZR1 for sure.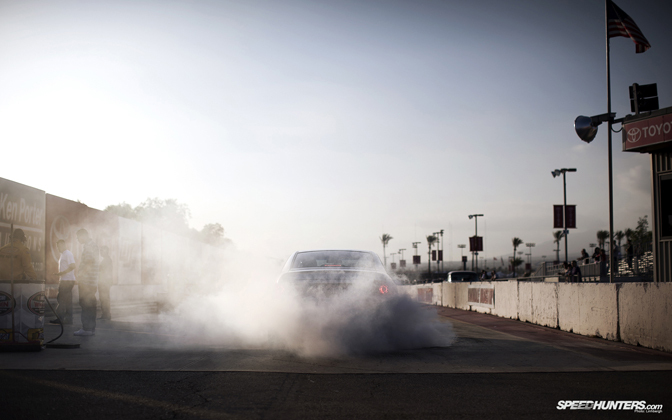 Speedhunters: Other GM Brands
Mike: With GM closing the Pontiac brand I can see cars like the G8 and newer GTOs be favorites of future collectors. Same with Trans Ams.
Charles: Coming from Australia, it will be interesting to see which Holden will be the future classic. I'd think the VP Maloo Ute would be a good bet because of their extremely limited numbers.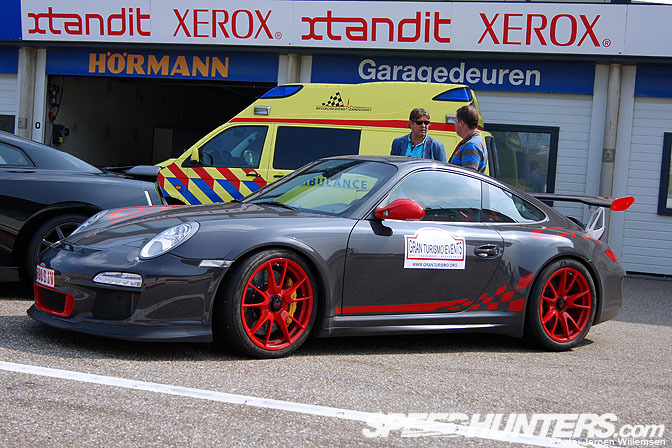 Speedhunters: Porsche
Mike: Any 911 model. The faster and rarer, the better.
Dino: Those RSs will be the ones to go for in the future, anything with limited production numbers. The 928, 944 and the 968 too, but with less interest than the 991s.
Ross: I can see the 968 CS becoming very sought after.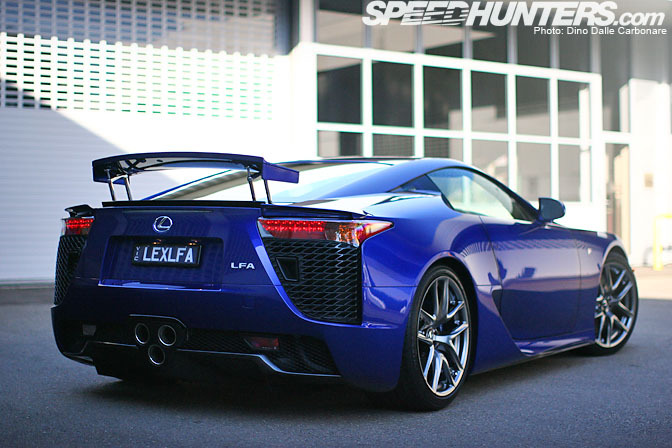 Speedhunters: What is the one car that you would put in bubble wrap (figuratively speaking of course) to keep for the future?
Mike: The Lexus LFA as the dream choice. A new Boss 302 Mustang as a more realistic choice.
Charles: A mint, stock R32 Nissan Skyline GT-R V-Spec II.
Ross: I would squirrel away a Fiat 500 Abarth or anything from Alfa with a GTA badge. Instant future classics.
Dino: I can't choose only one car. It will have to be a few, so will need a lot more bubble wrap: BNR34 V-Spec II Nur (not in that weird green color please!), BNR32 V-spec (white), 400R, FD3S Spirit R, Evo VI TME RS, Carrera GT, Zonda R, 458 Italia Scuderia (whenever they make it), Aston Martin V12 Zagato. Think that's about it.
Of course, there's no exact science to knowing which cars will become future collectables, but perhaps Jay Leno summed it up best in a column for Popular Mechanics: "You want what you used to have."
Our question to you is, which car do you feel will be highly prized in the future?
- Discussion by Charles Kha, Mike Garrett, Dino Dalle Carbonare, Ross Ianson