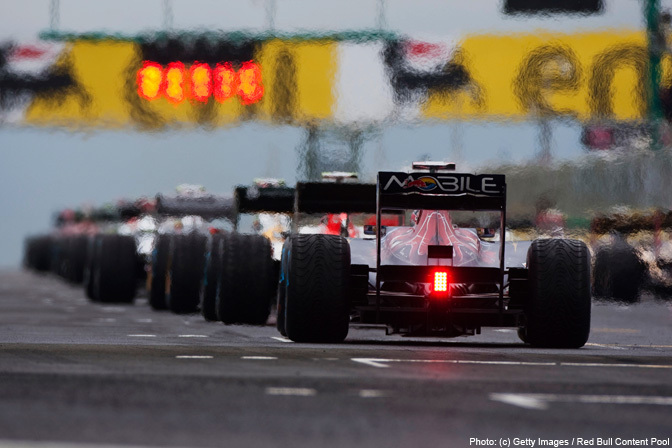 Every sport has rules that govern the game. Regulations that are done to keep the playing field level; to keep sport being sporting. Motor sport is no different, particularly at the pinnacle. In the world of Formula 1, a constantly evolving telephone book of rules tries to reign in costs and performance but, no sooner has the rule been published that the teams seem to find a way to claw back their speed. Teams have, and always will, explore the outer limits of rule book interpretation to seek out that hundredth of a second advantage.
The question is, are rules and regs destroying the pinnacle of motorsport?  Is there a point where they go too far, and harm the sport they are trying to protect? To kick off our mini-series of discussions, we sit down with five experts to discuss this year's controversial regulations, F1's spiralling costs and the move towards 'green' racing. If you're an F1 addict like we are, then sit back, dig in and let the debate begin.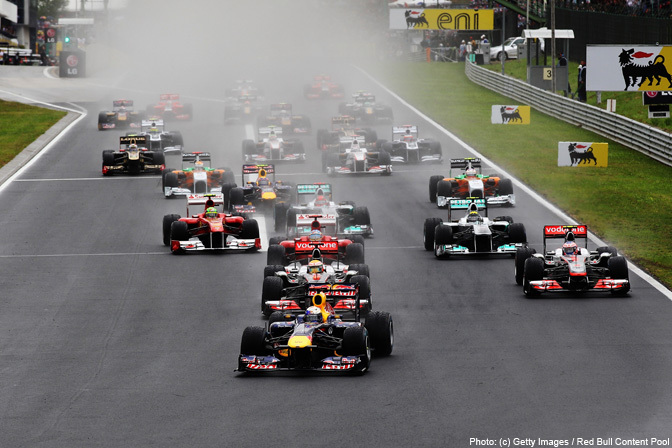 Speedhunters: First off, please tell us about yourself.
Steffen Schuemann: My name is Steffen Schuemann and, looking back, I have more than 11 years of experience as an engineer in professional F1 – working for Mercedes-Benz F1 department, the Jordan GP team and the German-based Toyota F1 team – covering more than 150 Formula One race and test events. In 2010 I became co-founder of "RENNWERK" – a German company whose key business is the rebuild and operation of modern F1 cars for private owners and drivers. Beside that I am still active in current F1 testing activities.
Tom Milner Sr.: I have been involved in Motorsports since 1966 as a business, owner / partner of a race team and racetrack since 1969. This sport has been my passion and livelihood.  Early on I had in my mind to become a driver, but realized very quickly that: 1. it was expensive and 2. I was not that good of a driver. All that was thanks to my partner Bill Scott, who was one of the best drivers I have had the pleasure to work with. I have successfully participated as a team owner in SCCA 1966-2003, NASCAR Busch Series in 1994, IMSA on and off from 1969-present. In late 1994, my team PTG was awarded the contract with BMW NA to be their motorsports team in the US racing M3s.  We won the Manufacturer's Championship in 1996, 1997, 1998, 2001, 2004 as well as multiple Team & Driver's Championships. We succeeded in winning the Daytona 24 hour race in 1997 & 1998 as well as the 12 hours of Sebring in the same years. Since 2007 we have been running a Panoz in the American Le Mans Series.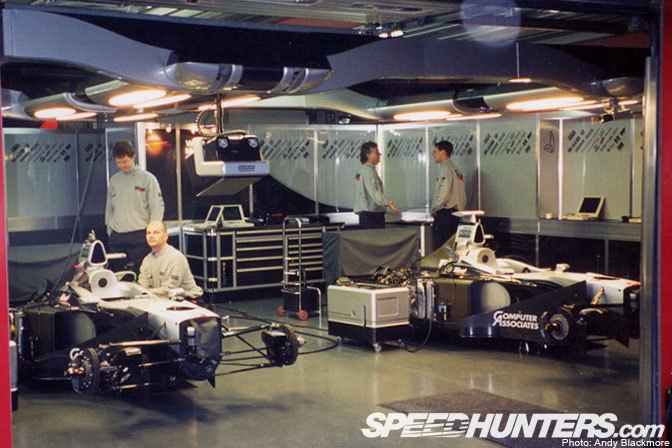 Andy Blackmore: I feel like the odd one out in this discussion! I am just a fan, but at the same time we felt it important that the fans had a voice in this discussion too. Personally, I've been involved in  the 'service side' of motorsports since the 90s concentrating on race liveries, sponsorship proposals and vehicle styling. I have been with Speedhunters since its inception and worked for EA since 1999. Previously I've worked for Formula 3000/Formula Atlantic team, 3001 International (now Arena Motorsport) and then moved onto the McLaren Group working on a variety of projects including Grand Prix cars, came up with some initial concepts for the McLaren 2 Seater Grand Prix car and most of the F1 GTR liveries. I was lucky to be part of the race team support during the Mika/DC years. After joining EA, I worked on the Formula One games and now I'm the Vehicle Styling Director on Need for Speed, while still doing freelance work for race teams.
Graham Goodwin: I'm Graham Goodwin – the Editor of www.dailysportscar.com – we cover sportscar, GT and endurance racing worldwide with daily news, features, photography and race reports.
Ricardo Divila: Born in Sao Paulo, Brazil, I'm a motorsport professional involved for 54 years in most categories, designer, track engineer, ex-team owner and enthusiast. I've worked in Formula 1, JGTC, and Le Mans. Recently I've worked with both NISMO and SARD as an engineer in the Japanese Super GT series and with the Oak Racing Le Mans team as Technical Director and Senior Engineer.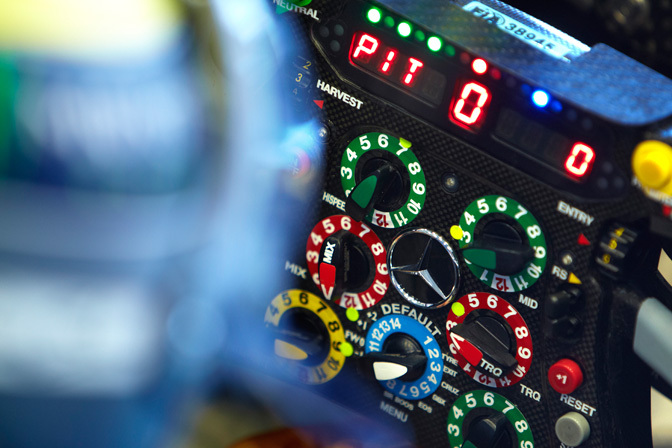 Speedhunters: What are your thoughts on KERS?
Steffen Schuemann: Generally KERS is a technically demanding system which provides a good opportunity for car manufacturers to achieve some kind of sportive image transfer to their (upcoming) hybrid cars. It is also very interesting to see different solutions like flywheels and pure battery driven systems. Besides some fuel saving gains, such systems can offers a typical "push-to-pass" functionality. Unfortunately both of these targets are absolutely not achieved in the current F1 championship. The system is very expensive and does not improve the show because it is very difficult to understand for the spectator and actually is just not powerful enough to make a real difference.
Tom Milner Sr.: It's too expensive currently, maybe five years down the road. 
Andy Blackmore: As a fan I find it rather irrelevant. From an entertainment perspective, it makes it harder to follow at a circuit, because you don't have the luxury of OSD screens. I'd rather see something a little more relevant to roadcar development, but F1 is a law unto itself.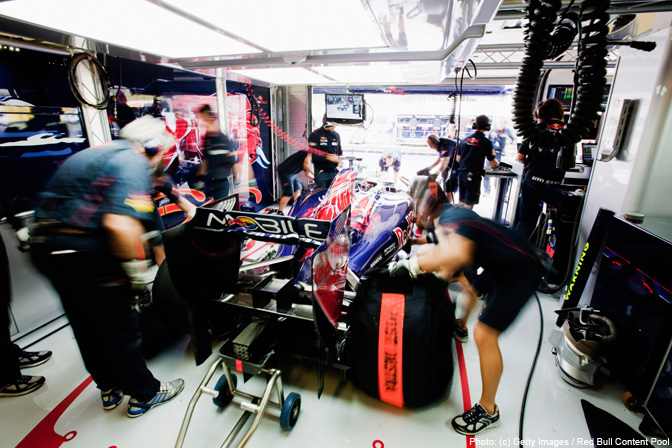 Graham Goodwin: Innovation should be just that. Subjectively the way that KERS has been introduced in F1 feels like a public policy sop – and aside from TV commentary referring to the weight disadvantage when the systems fail it really does feel like an over-regulated irrelevance.
Endurance racing stands to draw real benefit from hybrid systems but there are real issues to be dealt with here – the technology is moving faster than the rule makers can match, and their reactions to that potential mismatch will be telling. Over-regulation in this area might kill relevant innovation stone dead, and that would be a very bad message from motorsport to the automotive industry with potentially far reaching effects.
Ricardo Divila: Interesting technology, with an application to road cars, same goes for CFD as used on racing cars. Both are technologies, which evolved rapidly with racing, and interest manufacturers for their products. At last racing can influence the product.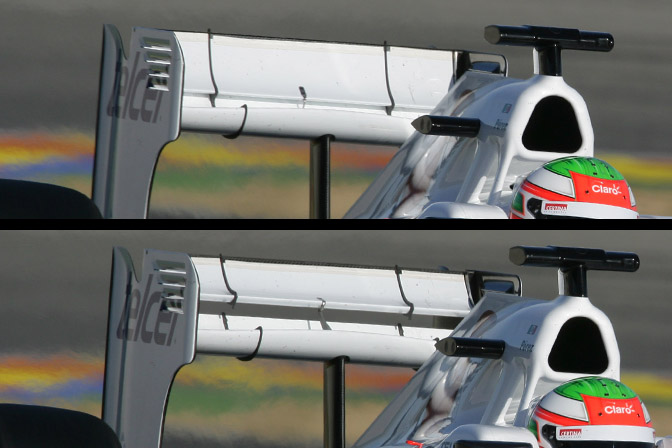 Speedhunters: A hot topic this year in F1 has been DRS. Has this spiced up the racing or has it made overtaking artificial?
Steffen Schuemann: The current F1 season is for sure the most exciting and entertaining season since a very long time. It is full of race action and overtaking maneuvers and – besides the Pirelli tyres – a big part of this action is attributed to DRS. But I wouldn't say that overtaking has become too artificial with this system. It is only activated in case of being very close to the car in front. In F1 you can only get this close if you are quicker than the frontrunner. Therefore I think DRS is fair – and not artificial. In the races you can see that even with active DRS the following driver still has to fight and in many cases needs several attempts to pass.
In the past it was impossible to overtake which resulted in the cars following each other like a train. If you are looking at the current F1 season it is unbelievable how boring F1 races have been in the past! DRS has definitely helped to improve the show.  And, compared to KERS, the DRS is a much simpler and more effective "push-to-pass" system. The big advantage for the spectators is that you can see what is going on – the opening of the upper rear wing element is usually very good to see.
Tom Milner Sr.: It'll be interesting to see how long it will be on the cars.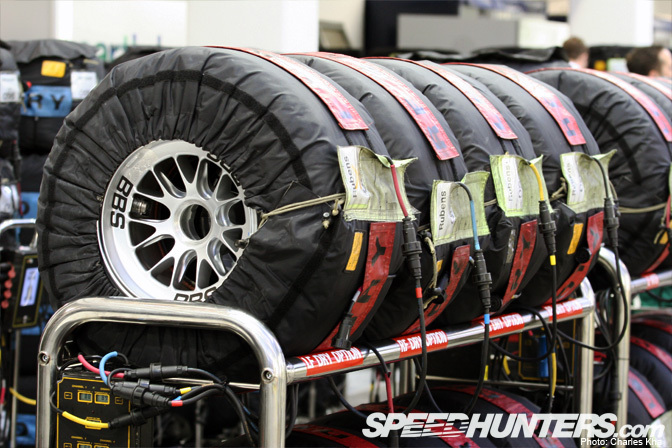 Andy Blackmore: It has spiced up the racing along with the new Pirellis. It takes balls for a tyre manufacturer to produce a tyre which will not last in order to spice up entertainment, so kudos to that. That doesn't mean I like it. I find it crosses the line and makes passing too artificial. I have a few friends who have been to Grand Prix this year and they now find it impossible to understand whats going on from the grandstand without all the telemetry and TV info. Maybe I'm just old, I still haven't got use to the wider front wings!
Graham Goodwin: Frankly it's the latter, a hugely dumbed down variation on the 'push to pass' theme that replaces innovation with regulated opportunity and a technical rulebook that reads like the conditions on an advanced purchase rail ticket only available on a second Tuesday in the month. The added irony is that DRS has been introduced in response to a set of technical regs which sees overtaking made increasingly unlikely and most significant moves for position made via success, or otherwise in the pits.  As far as I can see it appeals only to the very lowest common denominator or to those for whom an individual tech detail is deemed worthy of repeated analysis and commentary. As you'll have gathered I'm not a fan!
Ricardo Divila: Seems to have definitely spiced racing on some circuits if they have suitable sections to use it advantageously (by their nature some circuits are just plain boring). Given the performance closeness in F1, and Pandora's Box of aero cars, artificiality is required to allow overtaking. It is not surprising to see a lack of overtaking when there is no more mechanical failures, tire degradation (when not required by spec), missed shifts or driver error, so the qualifying procedure where the fastest car starts at the front will logically see them driving off into the distance in the same order, with increasing gaps between them.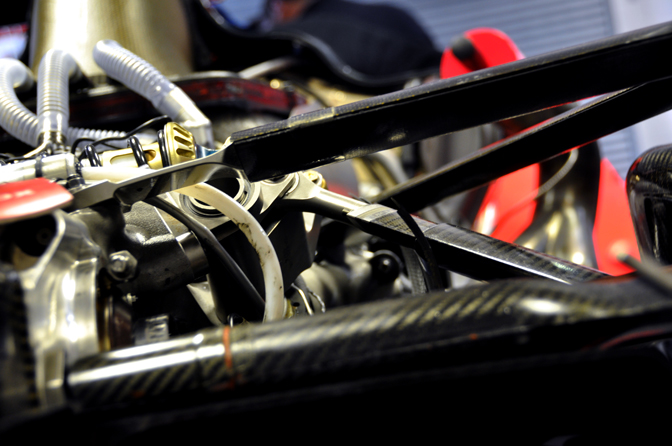 Speedhunters: The FIA recently published the 2014 F1 technical regulations, which will see V6 engines capped at 15,000rpm, an 8th transmission gear, and KERS doubled to 120kW.  Do you agree with restricting engine formulas to this degree?
Andy Blackmore: It does seem very far removed from the 70s and 80s but even back then there was outcry that a 1.5 Litre Turbo could be entered by Renault and look what happened there. It doesn't excite me at all and surely that's the problem. Looks like we are getting closer to Formula 3. Hardly sounds the pinnacle of racing to me.
Graham Goodwin: I understand why there's a deemed need for regs like this but, in truth, for me it simply underlines how far the sport has fallen away from the principle of ultimate performance. I'm nowhere near clever enough to know the solution but ever more proscriptive rules, artificial overtaking and rules changing several times per weekend are not the answer.
Perhaps if the powers that be allowed a couple of the grandee teams to take a real full season spanking on the track it might remind them that they don't have a god given right to success, they have to work for it. It might remind them too that the work that should be done needs to happen in concept, design and engineering, not behind closed doors with Bernie and co.
At this level the answer cannot be to regulate out achievement and innovation, it has to be to encourage those that missed that boat to catch the next one – and the key to that is a more flexible rulebook, not one that determines the template too precisely.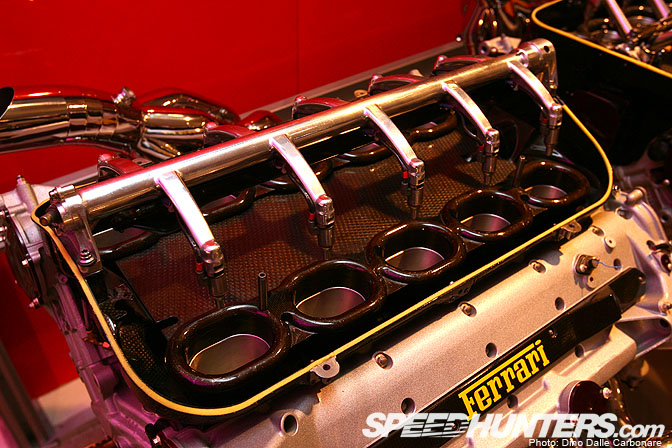 Steffen Schuemann: To understand the new engine regulations you have to look at the complete package. The engines will be smaller and revving lower but they will be turbo charged and have doubled KERS power. Therefore in total the power of the package will probably be close to the current V8 – with about 35% less fuel consumption. In general this sounds like a reasonable package – with a very big question mark behind the sound.
Some people will say that the V12 engines from the 90s had the best sound but for me there was nothing more impressive than the 2005 3.0 lt V10 engines which were revving up to 20,000rpm. With the introduction of the smaller V8 engines and the later reduction to 18000rpm, F1 already lost a lot of its fascination. Nowadays it is already hard to distinguish between the sound of a Formula 1 and a GP2 car.
I am afraid that the V6 turbo engines will be an even bigger loss. Of course F1 has to evolve with the times by introducing hybrid technology and reduce emissions but I have the feeling that the 2014 regulations are maybe one step too far. A better concept might have been a naturally aspirated engine with a higher rev limit. We will see.
Ricardo Divila: Not really my bailiwick to state an opinion. Engineers will like an extreme power/weight regulation, but political correctness and expediency, connected with escalating costs for the paymasters will push regulations this way.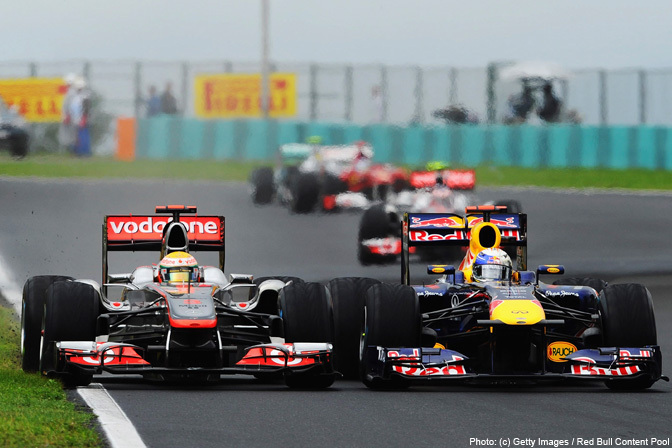 Speedhunters: Should all car to car collisions be investigated by the stewards? Is this something that's necessary for fair competition, or should the racing itself be left alone? Will the fear of penalties stop drivers from battling with each other?
Steffen Schuemann: Of course motorsport should be fair and you need regulations which again need to be kept under surveillance by somebody. But over the past few years I can think of a long list of penalties that were really "surprising". I think the stewards should definitely be a bit more relaxed on things that are happening when drivers fight for positions. Most of the drivers would probably agree as well. And – maybe I am wrong – but since the stewards of the race are accompanied by former F1 drivers I actually have the feeling that this situation has slightly improved.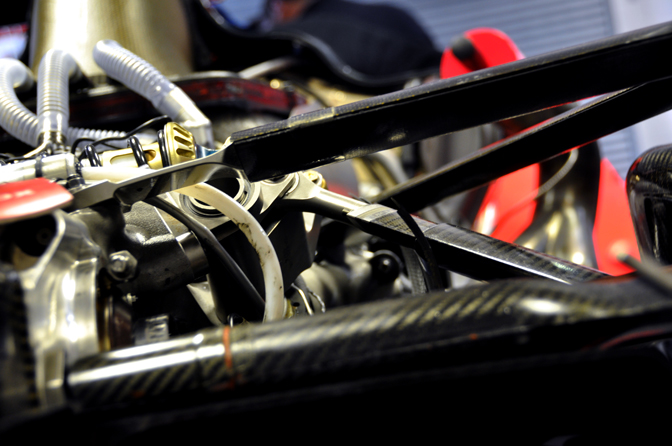 Graham Goodwin: Common sense should prevail. Amongst the things that motorsport gets right more often than not is the respect that is shown for the rules, though that appears to be slipping of late. The key is the 'sport' part of Motorsport – not allowing commercial considerations to get in the way of fair play.
I'm fully in support of the initiative in F1 of introducing a 'driver steward' and would like to see that extended into my world of GT and endurance racing. it adds a different and very valid perspective to the stewarding process. I hope the bad old days of some drivers being seemingly above punishment are gone. It tarnishes not only their achievements, but also the reputation of the sport and the message that goes down to up and coming talent. Put into the mix the thankfully stratospheric safety standards that exist nowadays and there can be a prevailing attitude of invulnerability. Miss the opportunity to deliver a message to those prepared to cross the line of what's acceptable and you light a fire. 
I'd cite recent occurrences in the FIA GT1 World Championship of what can then happen. A racing incident elevated to a major issue and now simmering aggression on track by a failure of the relevant authorities to deliver a stringent sanction. My view is that we stand at a crossroads. Any area of the sport that is seen to ignore, or worse still encourage contact WILL eventually regret it when inevitably a competitor, or worse still a spectator, is hurt.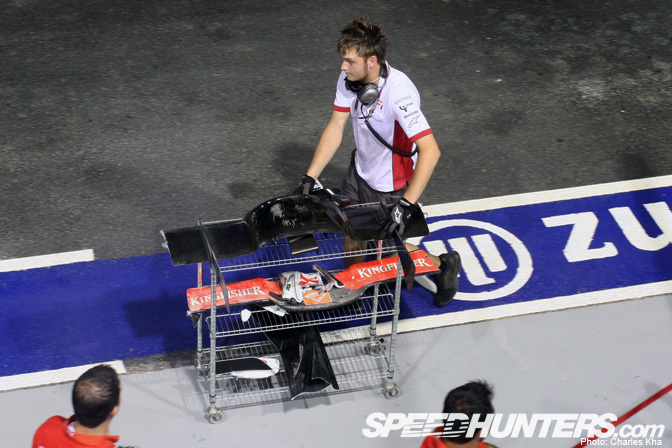 Tom Milner Sr.: Yes, it should be looked at to some extent. Some of it is racing and makes for a good show. F1 is one thing, but in any race series that has wealthy sportsmen or drivers with little experience it needs to be dealt with. Too many cases of running out of talent in sports car racing.
Andy Blackmore: Within reason. If a driver has gained an advantage through pushing someone off, then yes. If you don't keep on top of this, you can end up with Banger racing, again, I refer you back to a certain Touring Car Series in Britain. It's now pretty much accepted for Driver B to give Driver A the smallest of taps on the rear quarter to nudge him off line. Allan McNish has been a FIA Steward at two G's this year and he's mentioned it surprising how much extra information they have at their disposal, so it is important to think (or hope!) the stewards haven't just looked at the same replays broadcasted on SPEED. The rules, at least for the public seem vague. That doesn't help.
Ricardo Divila: I wonder what they would have done with the celebrated Villeneuve-Arnoux Dijon ding-dong. That was real racing with a great display of sporting fairness. Today's blocking not really in the same spirit, but I would prefer the old style, and if they touch, so be it. As today's cars become safer, there seems to be less respect, and probably if there is no penalty, it could be used unsportingly. There seems to be a double standard on this, depending which ex-driver is doing the judging, and one can always point the finger at a couple of world-champions that cemented the intimidatory behavior. Don't get me started on this!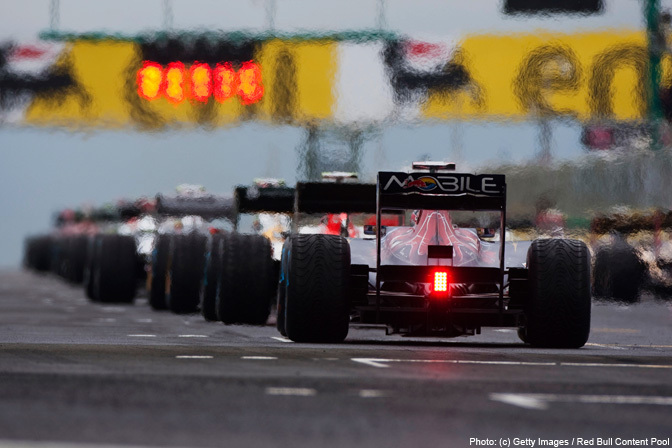 Photo by Getty Images / Red Bull Content Pool
Speedhunters: Formula One is the most regulated series in the world, yet there are still just a handful of teams that are competing for victory each race. Does it still just come down to money in the end?
Tom Milner Sr.: That is almost always the case in any form of motor sport, yes, the more money you have the faster you will go.
Andy Blackmore: Any sport with a development cycle relies on money. Doesn't matter if its cars, bikes, soccer or even golf, the guys with the biggest budget always surface to the top unless they don't know how to manage. Great to see an underdog win though.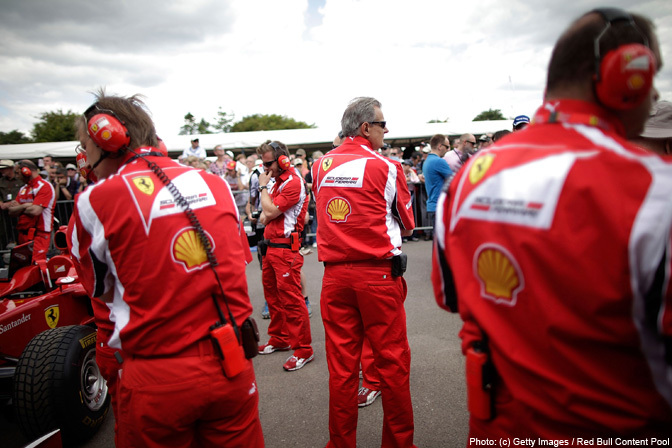 Graham Goodwin: In part. The current debate in F1 is interesting, not in it's detail but in the principles behind it: powerful players arguing that "It's not fair" week in week out when the truth is that the cleverest man in the paddock has just read the rule book more carefully and has come up, quite consistently, with better solutions. Whilst a tiny minority are permanently fascinated with these sorts of arguments the reality is that for most it is a massive turn off. F1 should be the technological pinnacle; if ever there was a series that should have more flexible rules that embrace innovation it is here.
I'd finalise the regulations for the year and build in a single point of major review to accommodate REAL issues around regs. Other than that they should get on with it, do better or do one!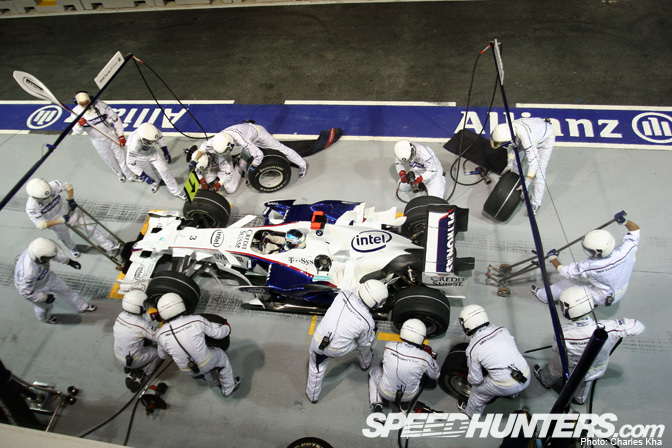 Ricardo Divila: Seems that way, and probably has always been so. The ever more complex, convoluted rules mean the amount of work that goes into the car determines how fast it is going to be, and given that the car is 70% of the result, and teams with a budget can invest and attract the best drivers, it is a foregone conclusion, given equal management and engineering ability.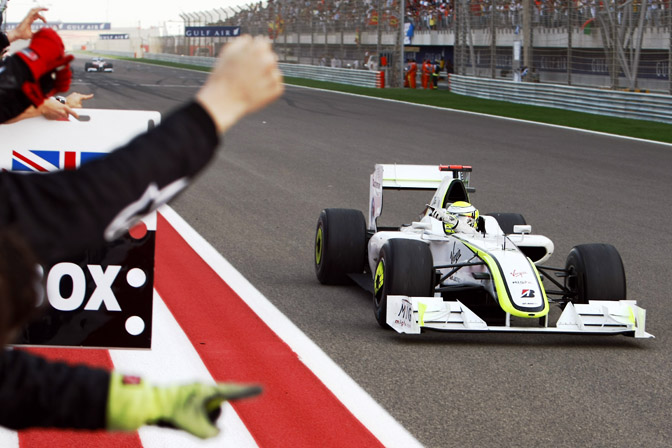 Steffen Schuemann: Money alone is definitely not enough for a team to be successful. Brawn GP has won the 2009 championship with a very small budget – simply by having the right people and a motivated team with some good ideas. But this was a special situation.
At the end you definitely need money – but you need to know how and where to spend it. And this is on the right key personnel and they are expensive.The best example is Red Bull Racing: open your wallet, get the best key people and form a motivated team around them with all necessary resources – of course with a good driver – and after some time you will be world champion. Other teams have shown that you do not go anywhere with just spending money but without having the right team of engineers and drivers.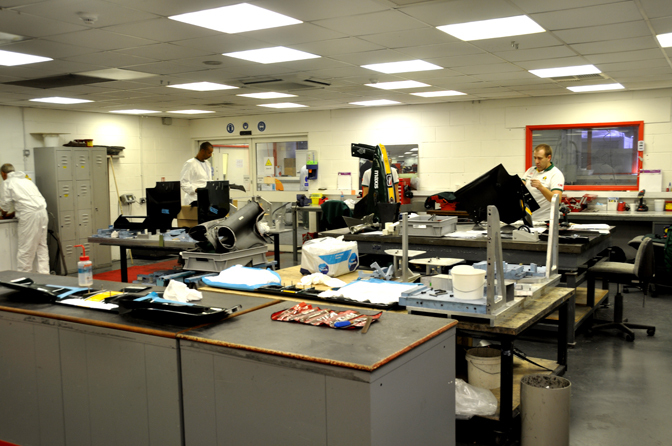 Speedhunters: Most forms of motor sport are looking into ways to 'go green'. F1 for example, was recently considering running the cars on electric power in the pit lane (ERS) which will come from exhaust heat. Will going green kill motor racing? Do you think it has a place?
Steffen Schuemann: I am a bit skeptical how "green" motorsport can be and if it makes sense to try to achieve this by electrical components. At the end motorsport will always be a "waste of energy" – even if cars would run on batteries that are charged from a wind turbine. However – I am sure that "going green" will find its place in motor racing – especially for marketing reasons – but it will not kill motor racing.  And this is because "wasting energy" can actually be a lot of fun and motor racing might remain as the last bastion where people will be allowed to do so.
Tom Milner Sr.:  I believe that some time in the future it will have a place. Electric cars comes to mind. In today's world to talk about green racing is just a feel good statement. There is nothing green about motorsports right now.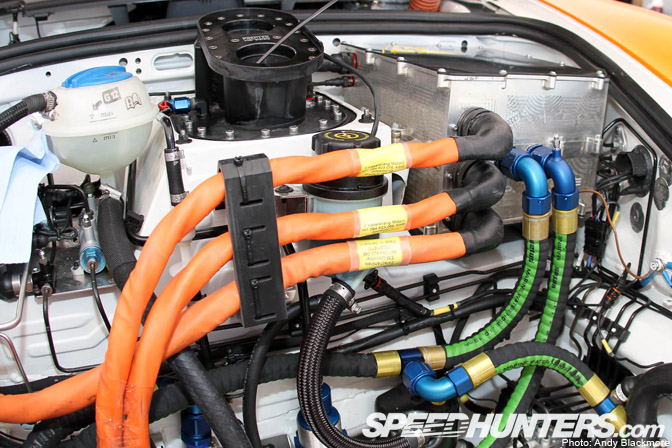 Andy Blackmore: The bottom line is, if you send your team around the country or world 10-18 times a year, using a couple of transporters, a plane, and then race around in circles for two hours, then this is not green racing. We shouldn't kid ourselves. At the moment it is just marketing.
One of the lights on the horizon might be Porsche with their 911 Hybrid. Although these run out of class, they do seem to be using this to further develop their Hybrid technology. Audi and Peugeot are rumoured to be looking at going down the same avenue. At the end of the day, if you didn't have a marketing benefit then there wouldn't be any racing in this day and age.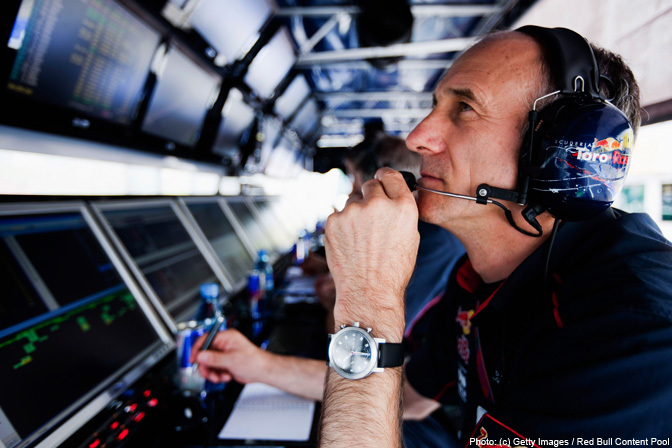 Graham Goodwin: If it has a place in the automotive industry and marketplace then it MUST have a place in the sport. The key is relevance in both directions, do it because it makes sense for the sport and for the industry, not because you can say you've done it and make the naysayers go away for another year.
The best alternative fuel/energy programmes will, inevitably, be those which teams, manufacturers and the wider industry see as relevant to sales. Those will profit from technical and marketing backing. The policy sops will inevitably wither rapidly on the vine, the choice as to whether the sport's reputation withers with it will be made, rather worryingly, by the rule makers!
Ricardo Divila: As someone has to pay for the equipment and research, the need for manufacturers to look into new technology and validate it, plus the incentive to get an advantage by developing it in direct battle with their competitors. It kills two birds with one stone, as it also gives a green tinge to the whole shebang. Down to their spin-doctors to press the message with the clients.
Discussion prepared by Mike Garrett, Rod Chong and Charles Kha
Photos by Charles Kha, Cheryl Tay, Brawn GP, Mercedes GP, Dino Dalle Carbonare, Getty Images, Red Bull Content Pool