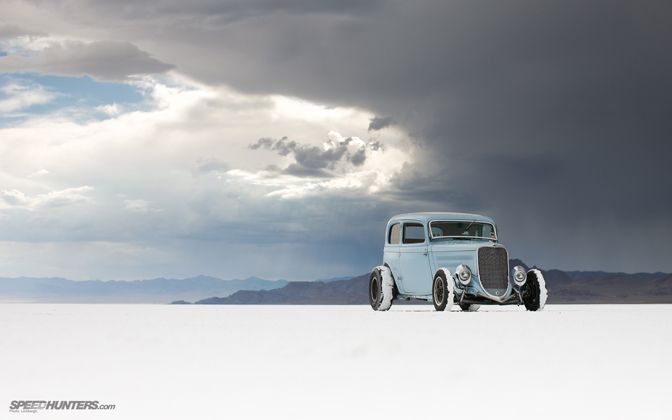 The salt at Bonneville calls on all those that live the hot rod life style to come out and show their wares. There are, of course, those that come out to the salt to hopefully lay down some speed records, and then there are those that come out just to soak in the sights and sounds that Speedweek has to offer. Hod rodders far and wide roadtrip out to Utah each year to join in the celebration of all things hot rod and celebrate the pursuit of speed.
Here's a few desktops from day two at Speedweek.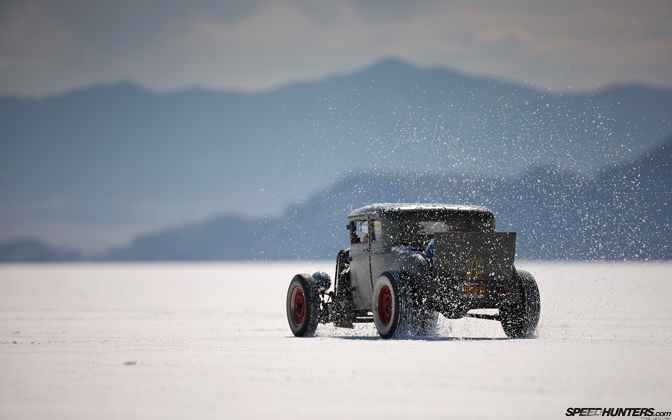 Larry Chen got a shot of this hot rod throwing up the moist salt.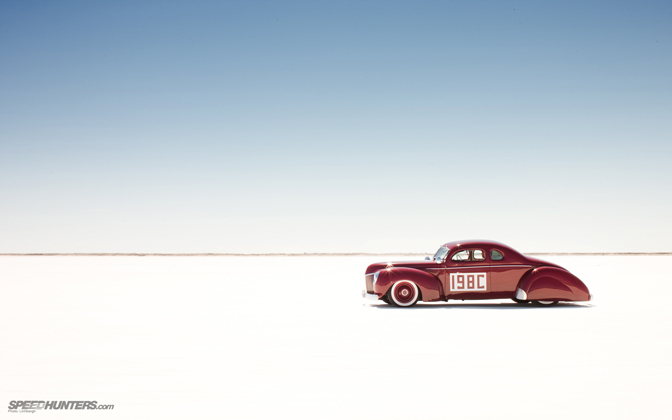 It's always amazing to see a car this clean drive out onto the salt flats.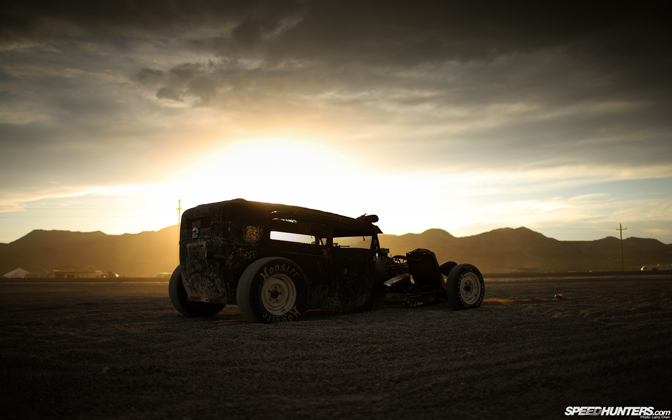 So head to the desktops section and grab any of these captures from Bonneville.
-Linhbergh