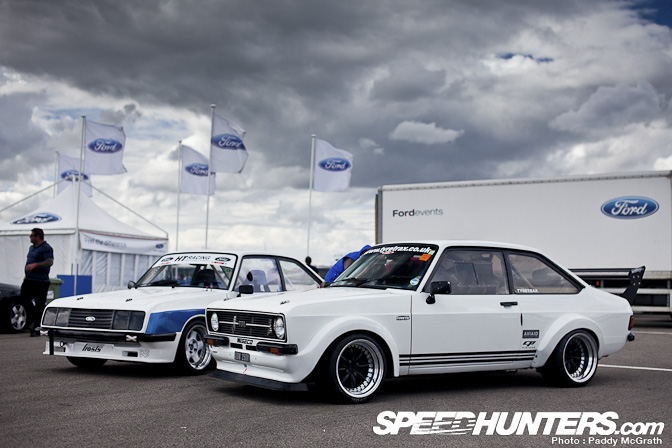 One of the most requested cars for a spotlight from Ford Fair was this MKII Escort on split rims. Every time I seen it parked up, it was paired with the drop nose MKII Escort parked beside it in this image which I've included a snap or two at the end of this post.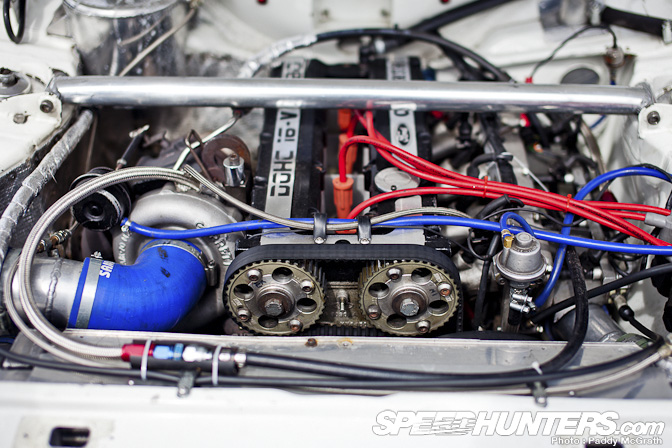 Under the bonnet lurked this two litre turbocharged YB Cosworth motor. It's a pretty obvious swap but it's obvious for a reason – it's a proven combination.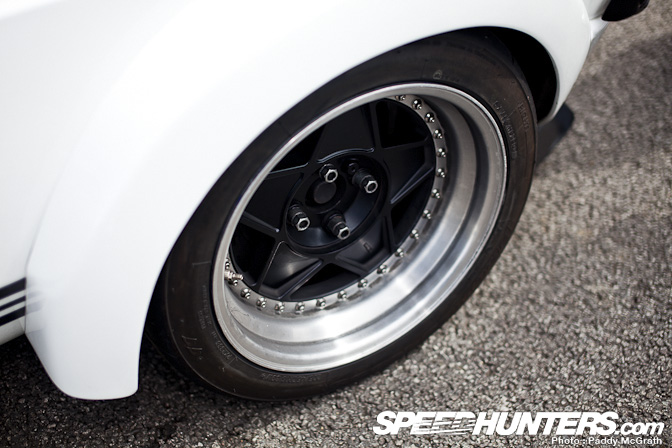 The car was running on sixteen inch rims with 225/45 rubber on the rear.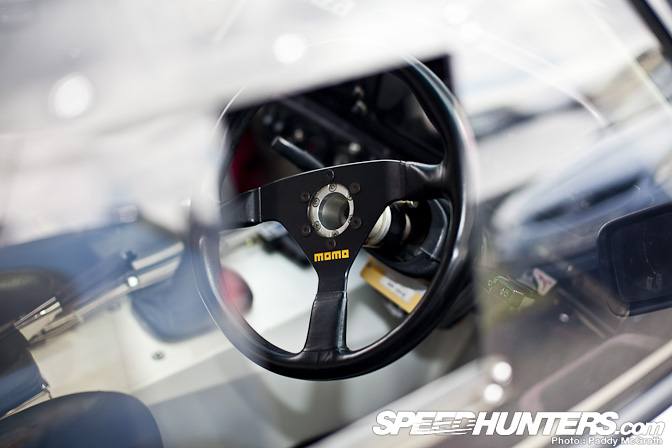 Inside was your typical stripped out racer.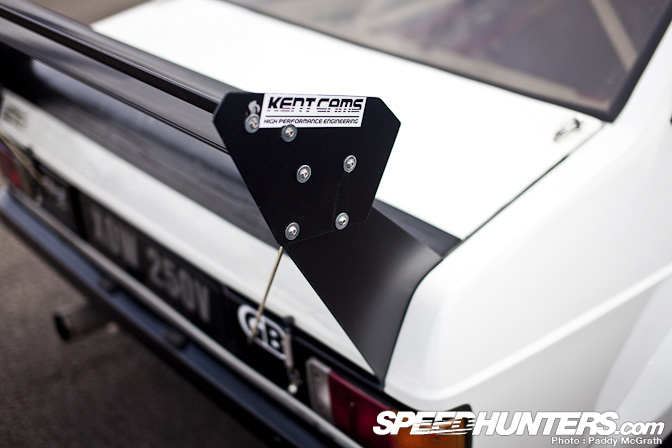 I'm awarding the car bonus points for use of a proper man sized wing.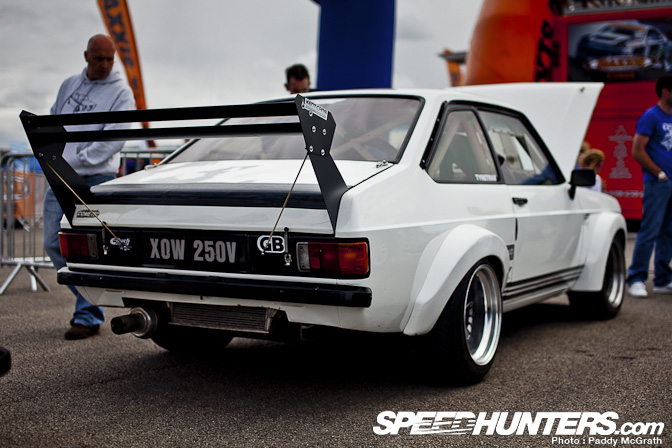 To be fair though, I think the wing actually suits the aggressive look of the car. That also looks like an oil cooler for the rear differential mounted out back.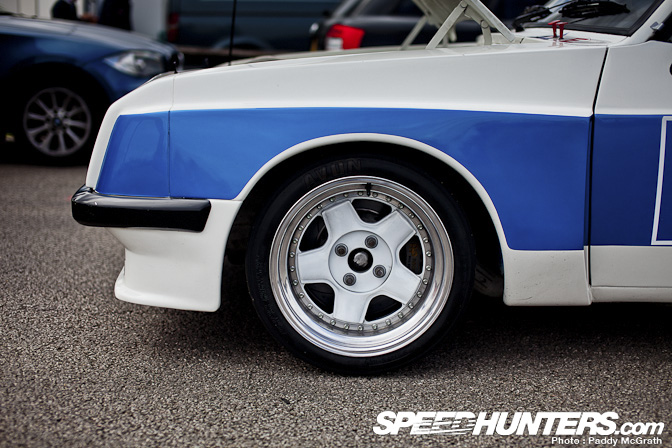 The car it shared its company with was of the more traditonal variety …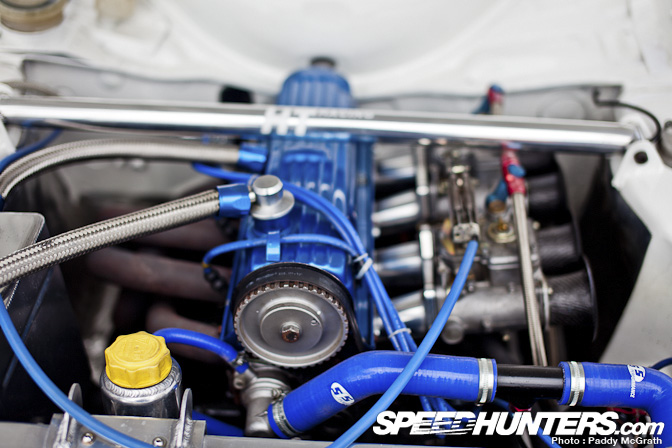 … with a rather special Pinto engine hiding beneath. Bored out to 2.4 on Twin 50s and making around 240BHP, it's one of the most powerful NA Pinto engines in the UK.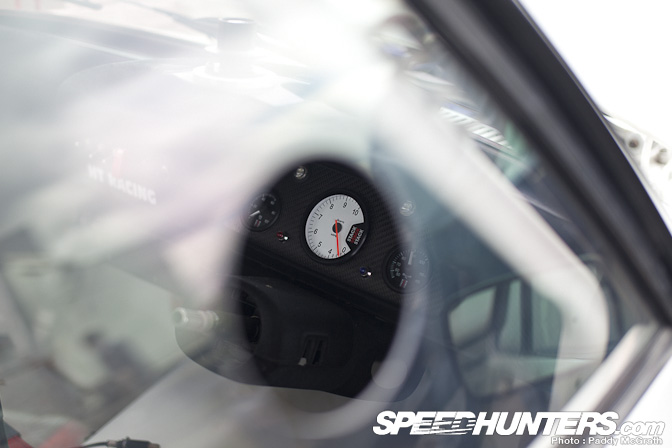 The Stack Dash and carbon fibre surround added some modernity to the interior.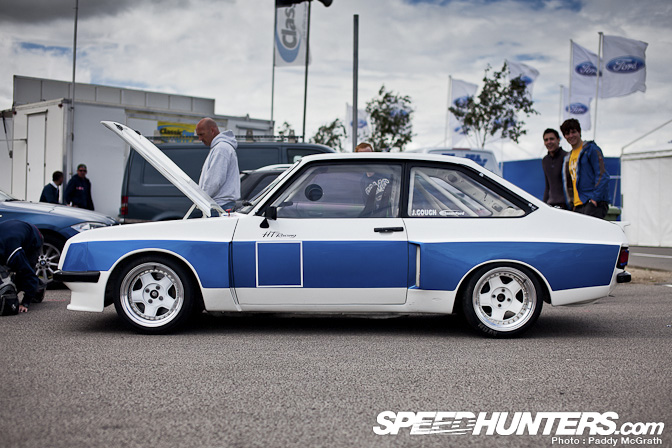 Although they both may have been white MKII Escorts, it was great to see how different each car was. 
Thanks to Simon Holmes from Classic Ford magazine for the info on the second car!
-
Paddy McGrath