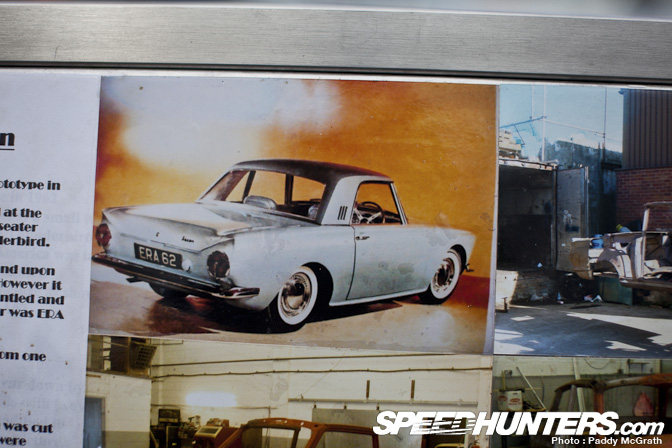 This is one of those stories that regardless of your brand allegiance or your opinions on the finished product, you can't but help be completely awe struck by the work put into this car. During the early 1960s, Ford built a prototype called the Ford Saxon. There was only ever one built as far as we know and the above photograph is the only surviving image of the car. To cut a long story short, the car was never approved for production and was destroyed.
I'm sure all of us have at one stage have seen prototypes that we would love to see put into production but for whatever reason never make it to the assembly line.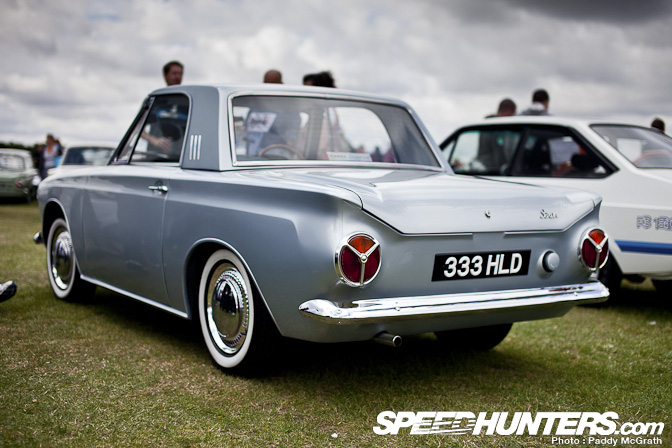 What you see before you is the result of what has to be – in my opinion anyways – one of the greatest home builds of all time. Having seen the image of the Saxon, Colin Ginn decided that he liked the car so much, he would build his own using just the one and only rear image of the original prototype for reference.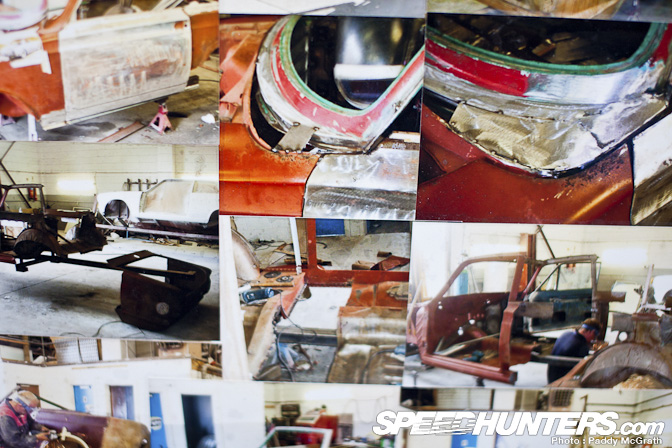 Using a Ford Cortina as a donor car, he went about making the car a staggering nineteen inches shorter to suit the short wheel base of the Saxon.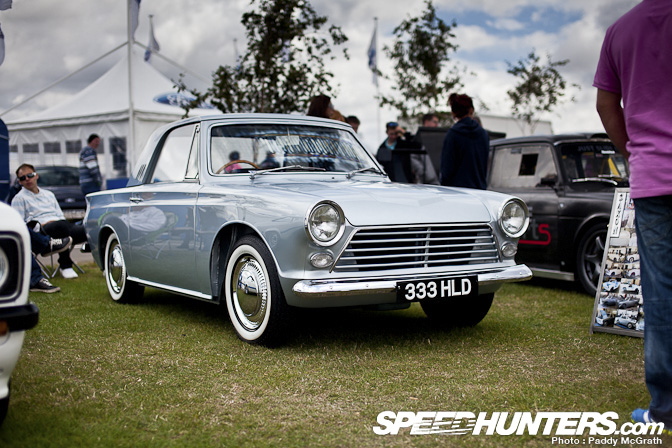 With no front images of the car having survived, he was forced to create his own interpretation of what it could have looked like.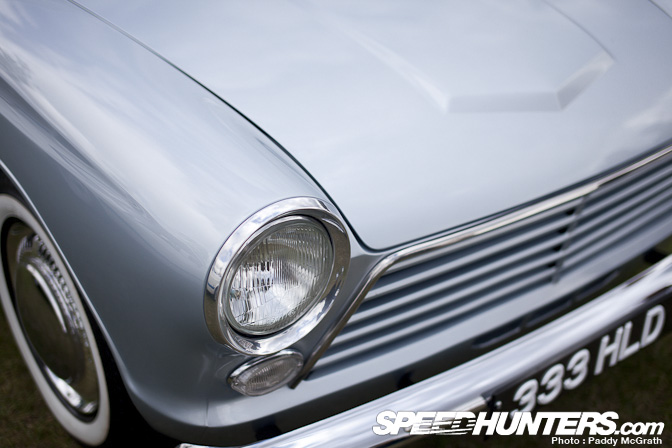 I think you'll agree about how much of an accomplishment this is.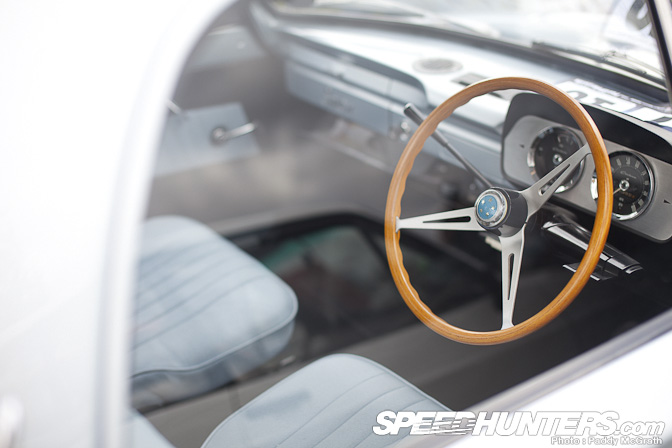 You just cannot argue with how stunning the craftsmanship is. You have to remember that most of this build was down to one man's creativity, perseverance and skill.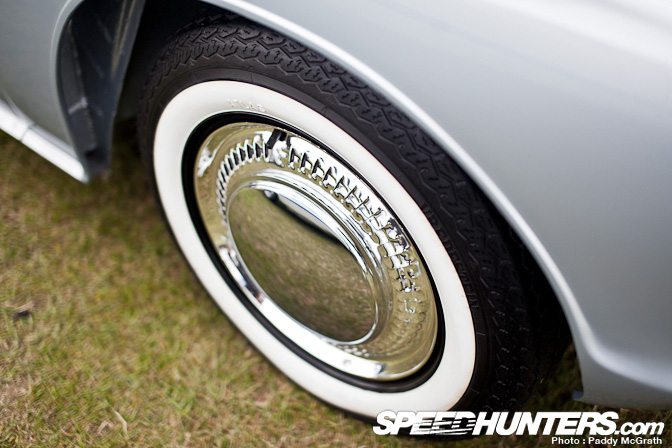 To create the wheels, he used Volkswagen Beetle 15" outer rims with Ford Focus hubs and the wheel trims are from a Hillman Minx.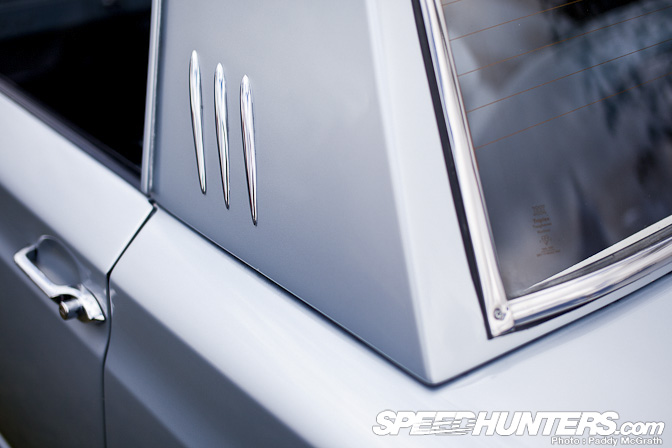 The hardtop was a complete custom build from scratch, one of the highlights of the bespoke build.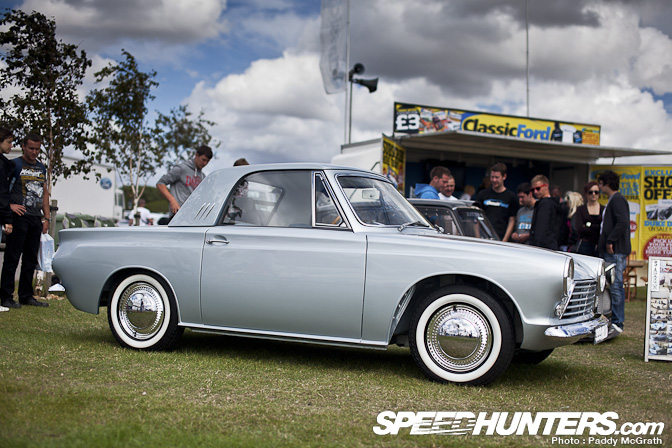 The doors are also two inches deeper, the rear quarter panels have been shortened and the car has been strengthened underneath to offset the loss of rigidity due to shortening the wheelbase and adding the hardtop. All the little details like the hump in the boot / trunk lid, the flat rear panel and a thousand other things that we would never notice that had to be carefully considered and crafted. I'm pretty much speechless to be honest and I can't even begin to comprehend the amount of thought and work that went into creating something as special as this.
Incredible.
Want to know something even more impressive? The car was built from scratch in exactly one year. Moreso, it was only worked on Saturdays.
Thanks to Simon Holmes from Classic Ford for giving me the low down.
-
Paddy McGrath