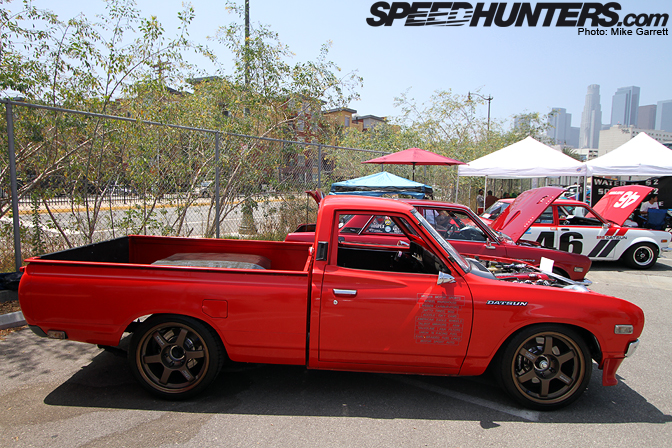 Each year the Nisei Showoff is full of mouth-watering vintage Japanese cars, and the one I caught my eye this year wasn't car at all. It was this bright red Datsun 620 pickup truck. I've seen this unique truck at a few different events in the past and thought you guys might want to take a little closer look at it.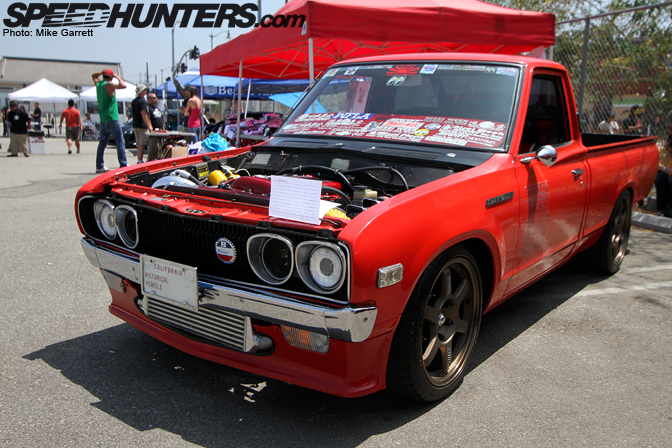 When you think of modified mini truck, you probably picture airbags, billet wheels, and maybe even one those sweet sideways license plate mounts on the tailgate. This 620 though, is more of a mash-up between a mini truck and a modern tuner car.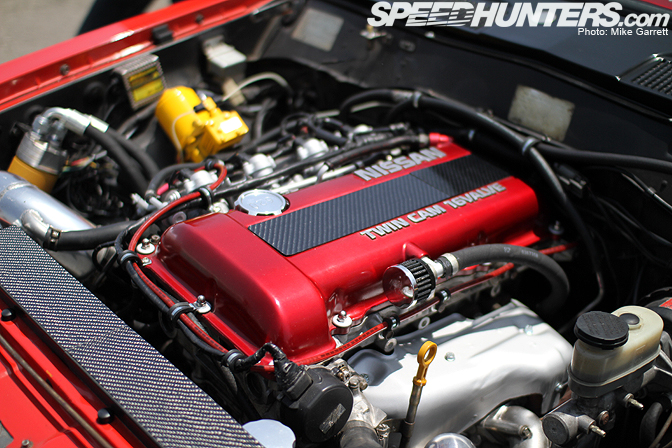 The redtop SR20DET looks right at home in the engine bay of the 620. The bay, like the rest of the truck is spotless.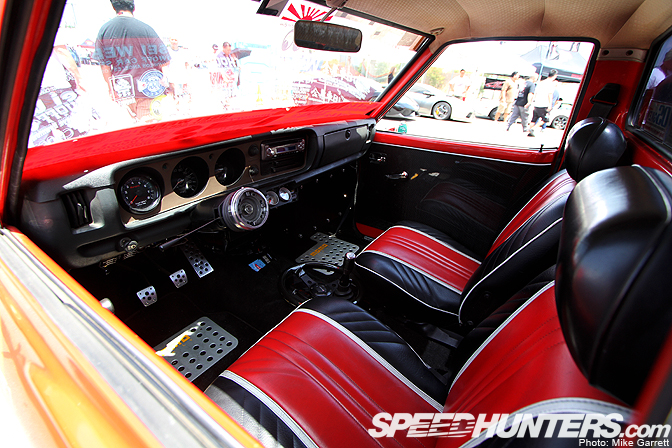 In the cab, red and black striped seats preserve some of that 1970s vibe.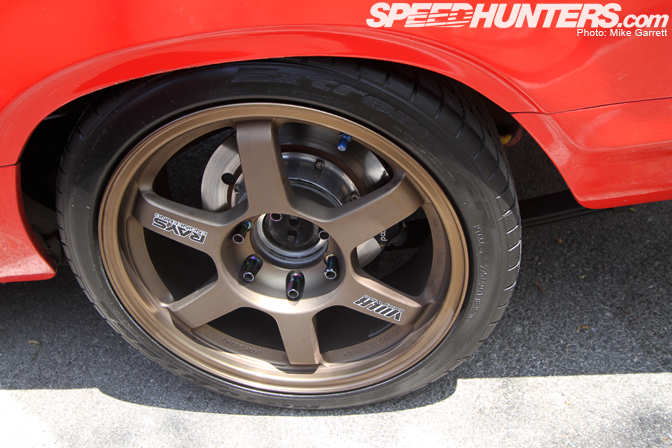 Equally as cool are the six-lug 18" TE37s and Wilwood brakes on all four corners.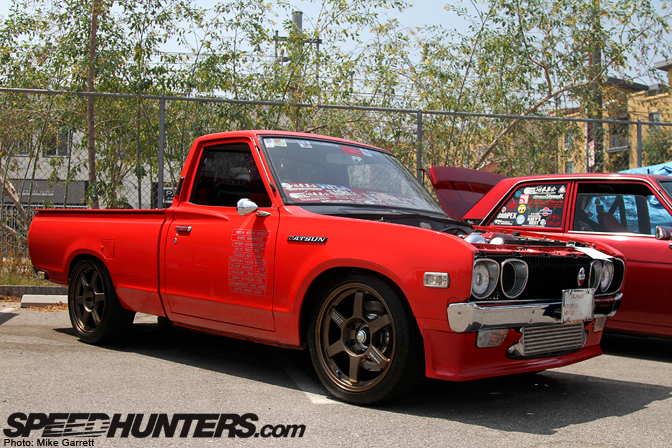 I've always thought that the Datsun 620 was one of the best looking mini trucks ever made, and it's very nice to see someone building one to this level. It's just as cool as Datsun 510 or a 240Z, and much more unique.
Well done!
-Mike Garrett