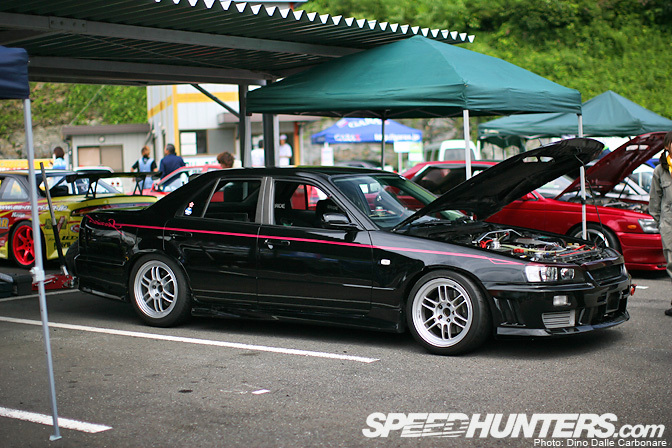 Nothing is as it seems in Japan. You can never dismiss a car with a simple glance, especially one with its hood closed. Track and drift events are the best places to get an idea of some of the cool engine modifications and swaps that the Japanese love to do, and it was precisely in this way that I spotted this ER34 Skyline GT-t sedan at Honjo this past Sunday. I've always liked the 4-door R34, and it was a pity Autech never got their hands on it to create a limited edition GT-R version as was done with the BCNR33. But there are enthusiasts out there that take it upon themselves to create what they so much wanted to see Nissan make officially, at times going into extreme detail like the R34 4-door GT-R I spotted in Nagoya back in April during the Exciting Car Showdown. However the Skyline you see here…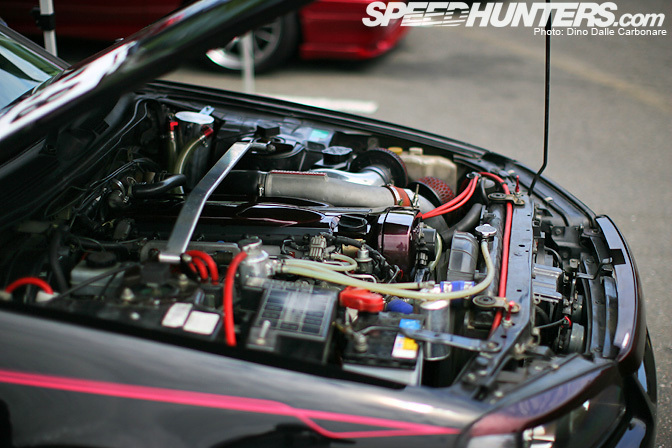 …was fitted with an RB26 out of the need for raw power, helping the heavy chassis annihilate tires in a more dramatic fashion.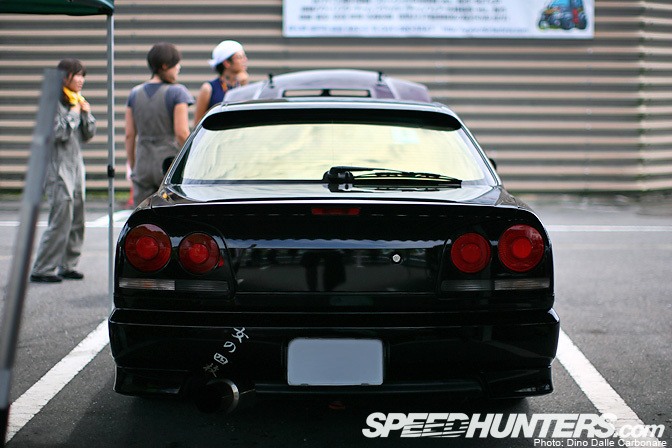 I really like it when cars are modified with simplicity, keeping the exteriors clean and to the point and focusing on the important mechanical bits.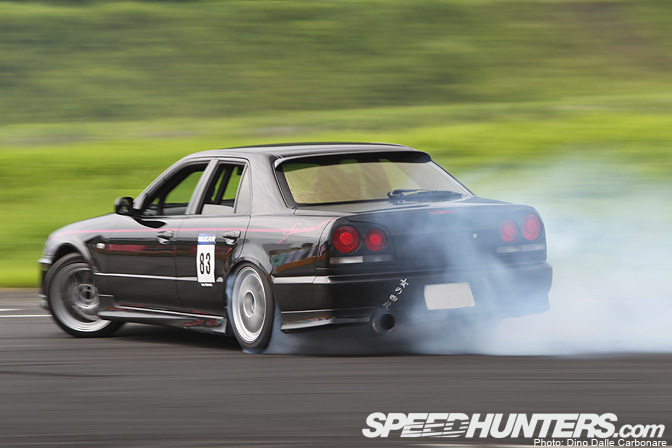 How mean does it look doing what it was built for!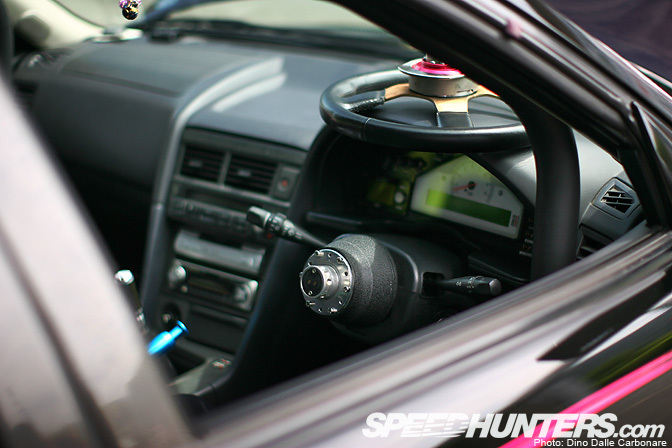 For a drift car it was the attention to detail that really stood out. I had to do a double take once I walked passed it as I noticed a familiar white shape sitting in the instrument binnacle.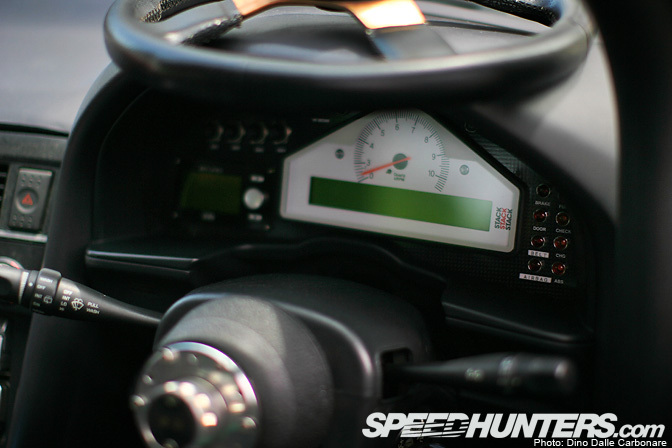 Upon closer inspection it turns out the stock meter panel has been removed and a Stack dash unit fitted in its place. This allows a multitude of readings from the engine via the handy LCD display. The module was fitted onto a carbon fiber mounting plate with all warning lights neatly arranged around it. On the left side a HKS EVC 5 boost controller has also been cleanly installed.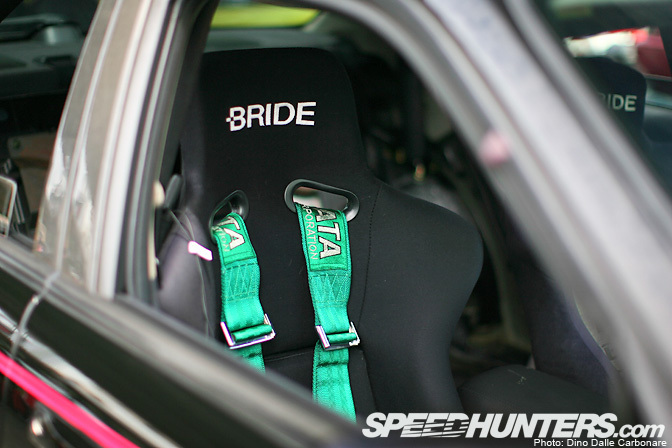 Bride seats are almost a necessity as are the green Takata belts! The rear seats are usually removed for competition, helping lighten up the back end a little.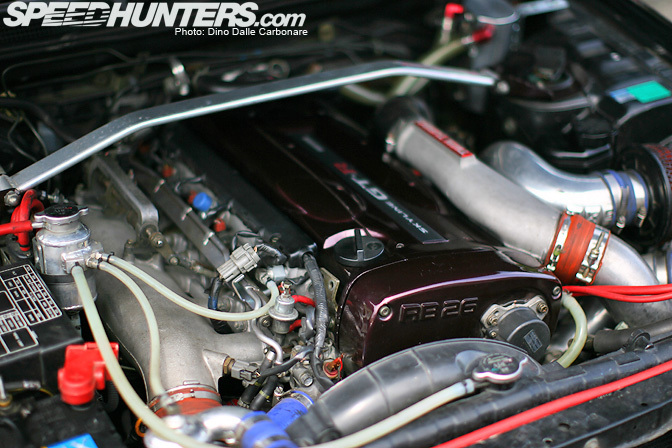 The deep purple RB26 fits snugly in the R34's engine bay, just like it does in a GT-R.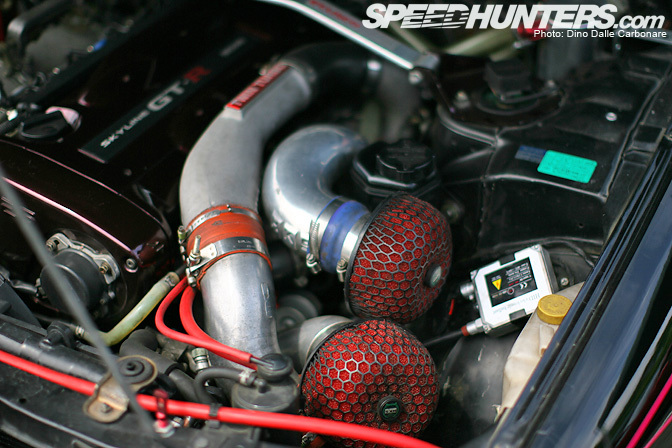 This particular engine runs HKS GT2530 turbines and moderate boost for around 550 HP. Airflow meters have been ditched in favor of a MAP sensor, all ran trough the HKS ECU.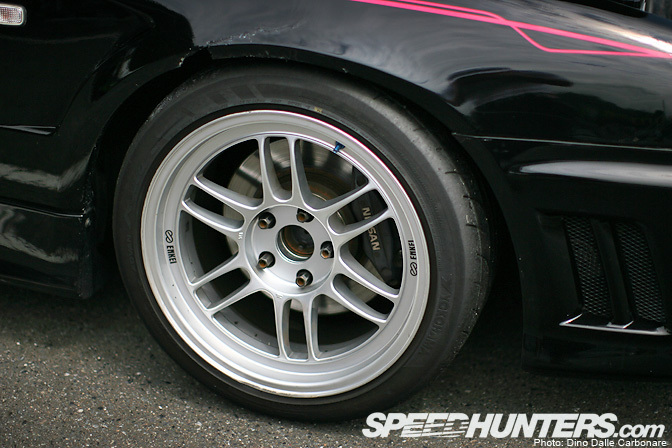 17-inch Enkei RPF1 are used all round and sporting sticky Yokohama Advan Neova AD07 up front.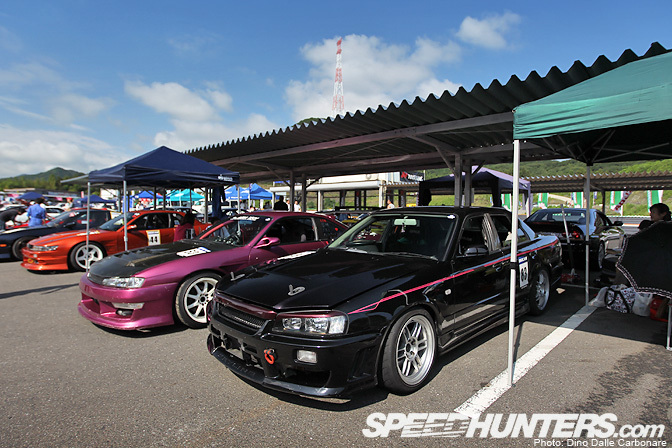 So next time you are at an event make sure you always take a look under the hood of cars, you really never know what they are running…especially in Japan.
MSC 2011 Coverage on Speedhunters
-Dino Dalle Carbonare