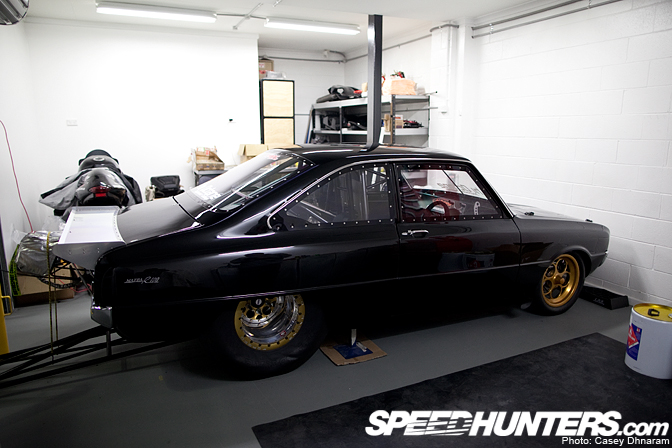 During our recent trip down to Sydney, Dino and I came across this intense Mazda R100 sitting inside the Hi-Octane Racing garage. With the 21st birthday of Jamboree  – one of Australia's biggest drag meets – coming up in a few days it was perfect timing!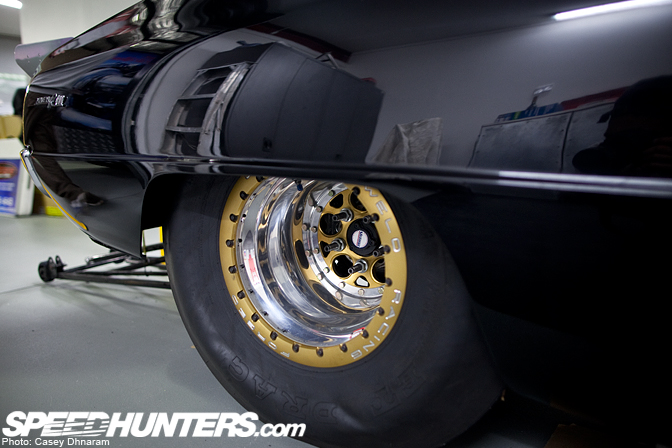 This R100 is a very serious build, but what was surprising was to see how immaculate it is for a drag car. At the rear are the ubiquitous Weld Racing rims…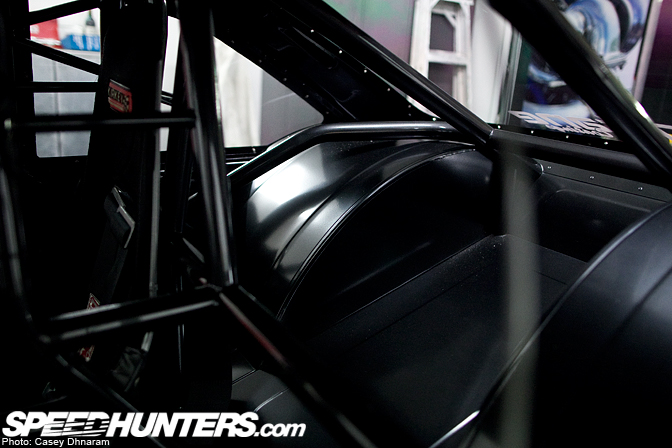 …Which live within custom tubs.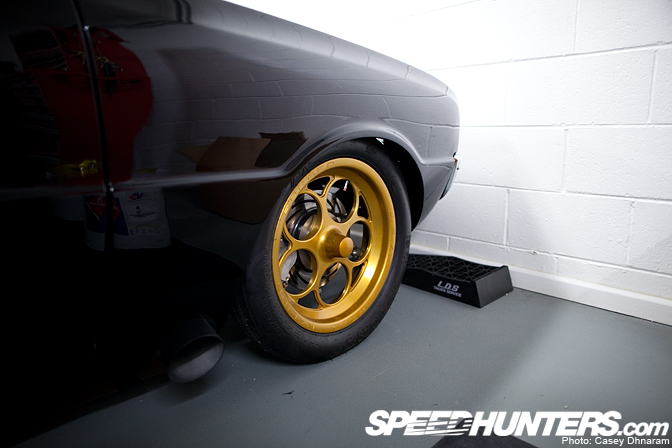 It's refreshing to see a drag car sans any signage. Simply stunning.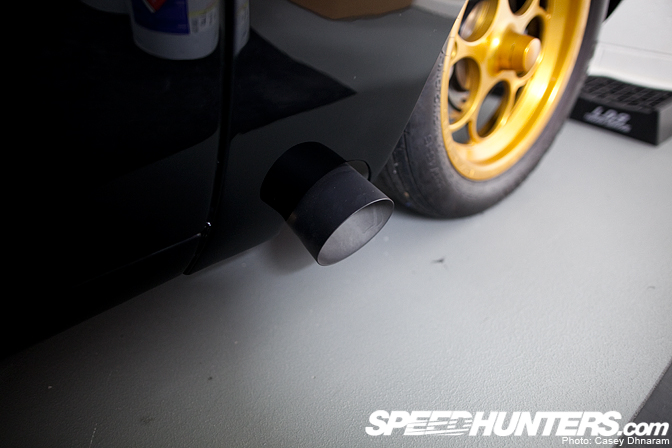 I really am looking forward to hearing this 13B roar at Jamboree. Drag racing is one of the scariest motor sports I've covered, but the noise, smoke and atmosphere make it one of the most enjoyable. Standing only a metre or so away from an 8 second car whilst it's on the limiter, spitting methanol into your eyes is just the start.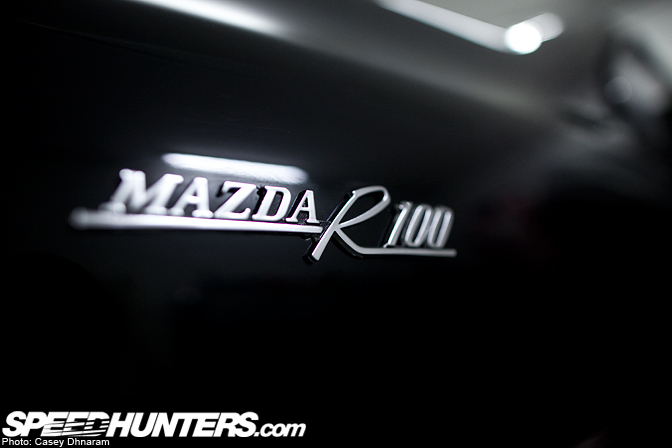 While the car looked spectacular to me, in the eyes of the Hi-Octane guys it was filthy!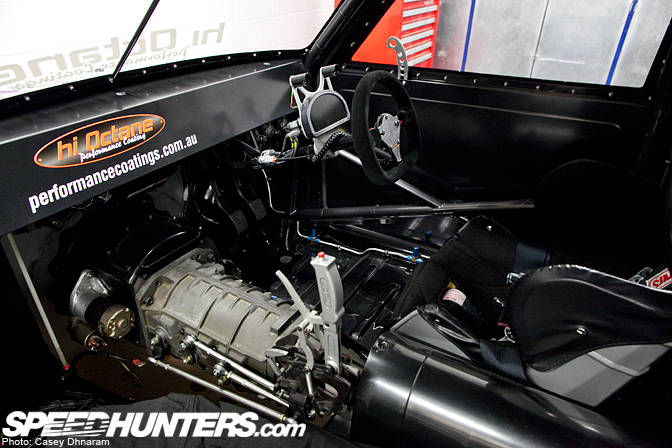 For a vehicle that is older than many of our readers, it was amazing to see it's transformation with some cutting edge gear. Being a drag car, weight is kept to a minimum so certain areas are left exposed…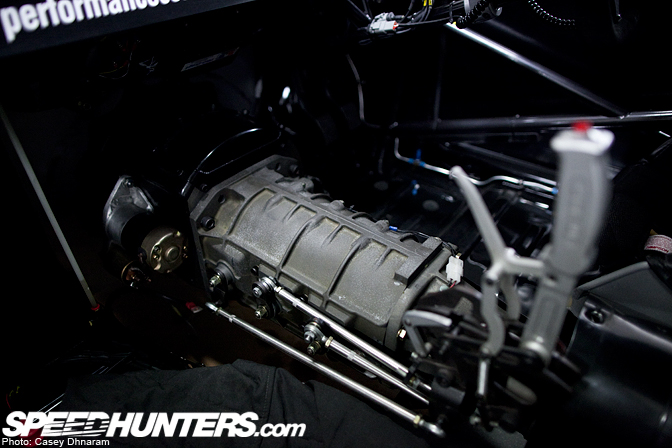 …Like the transmission. I would imagine things would get pretty hot in here during an 8 second pass.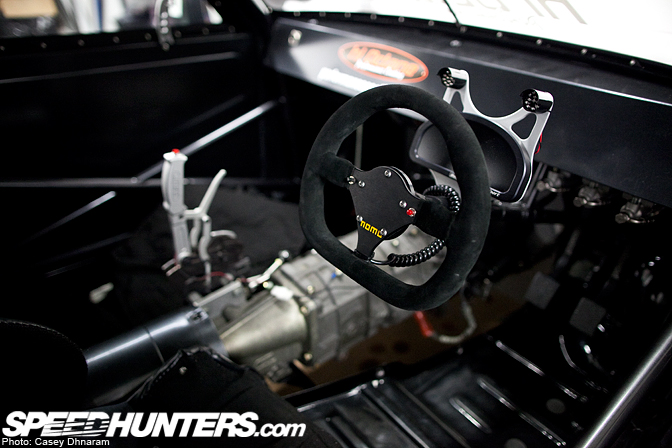 There isn't too much in the interior but definitely a lot of safety items. Keeping weight to a minimum in a sport such as this is vital.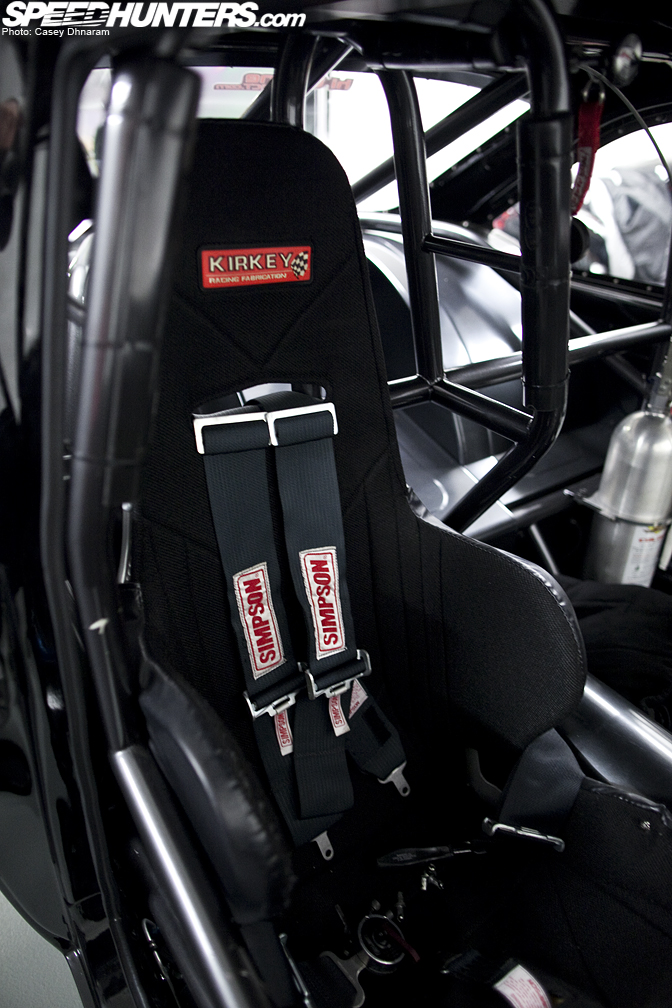 At the time the motor was out of the car, however we hear a very serious methanol 13B will be dropped in for Jamboree!
-Casey