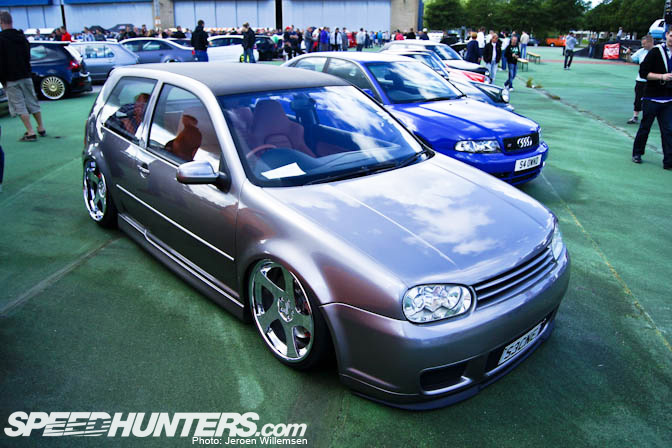 This is one of those cars that I've always wanted to see in real life. I have seen so many shots of it before but now it was time to have a closer look. What we are looking at is a MK4 Golf R32 from 2003 that has been built by G-werks. A shop that offer parts for most of the VAG range with some of the world's leading brands available. They even have a small workshop to work on cars and carry out modifications.
It seems that they churn out some really outstanding cars that really have a massive impact on the VW scene. This car right here is a real testament to that because it has been covered on almost every respectable VW blog since it debuted.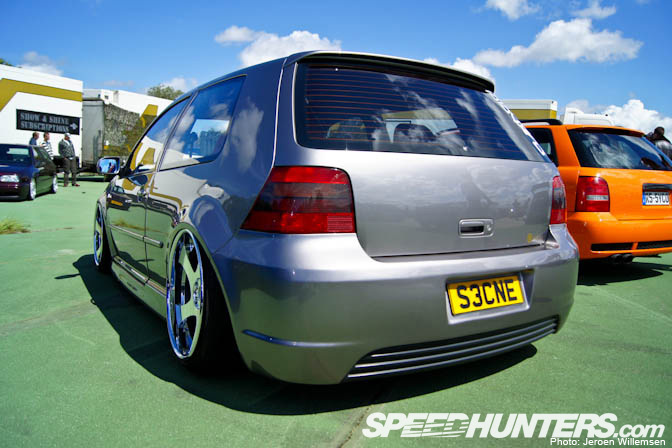 The guys at G-werks kept the exterior pretty much stock except for the shaved washers and repeaters on the side. In the opening shot you can also see the carbon roof. But I think the most interesting thing is the paintjob. After Darren Bennett – the owner of the car – got the car, he stripped it bare and painted the inside and outside in a Bentley Super Sport color called Ice Beluga.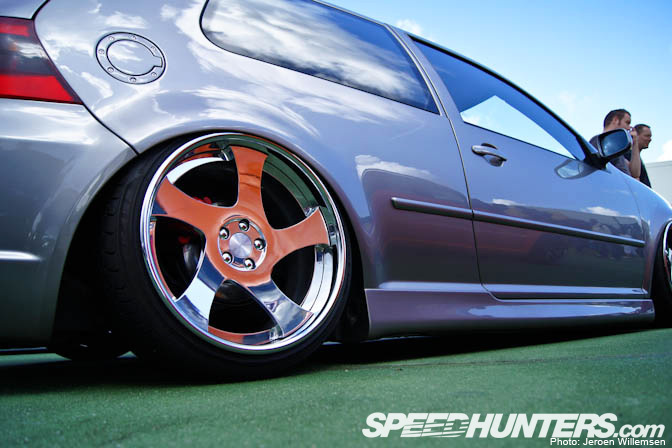 But what it really sets it apart are the wheels and the airride system. Because G-werks is the European importer of Rotiform it makes sense that it has a set from the same manufacturer. The wheels are called the TMB and come in 19"x10" with 225/35/19 Falken tires in the back.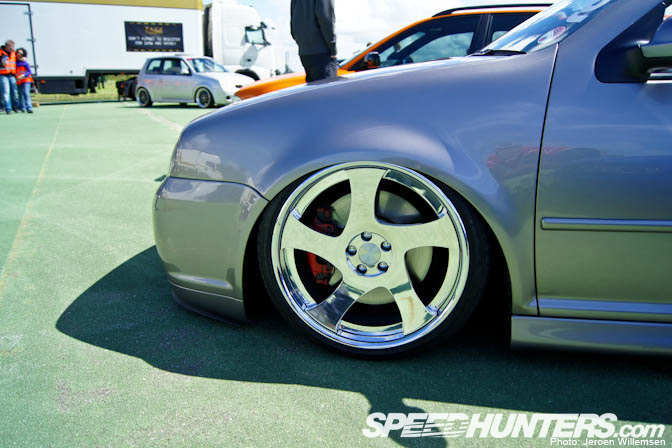 And 19"x8.5" running 215/35/19 Falken tires in the front.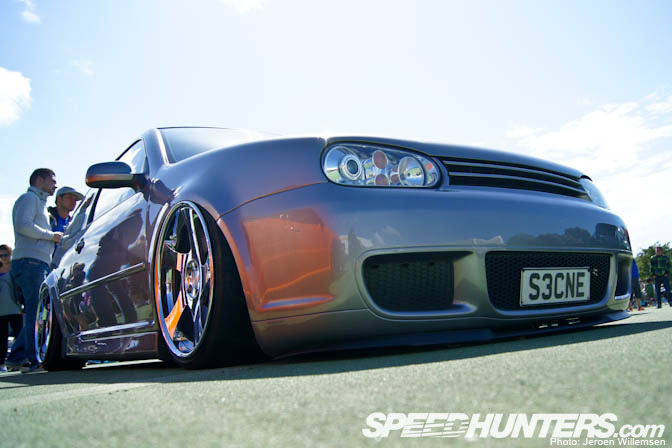 Then there is the massive drop that has been achieved with a full Airlift Autopilot kit. It has an integrated controller that has been built-in to the rear view mirror.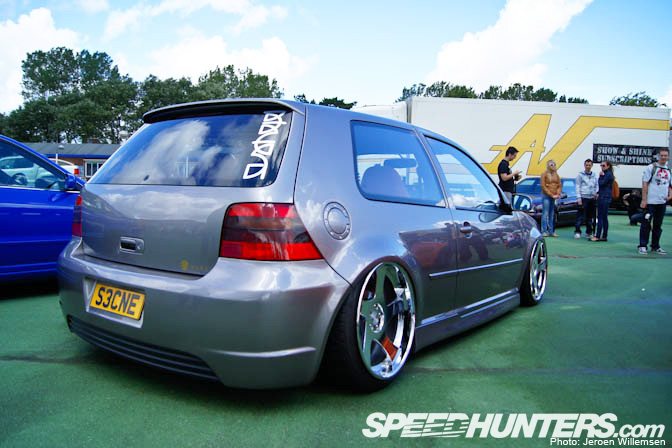 The original filler cap has been ditched in favor of an Audi TT version.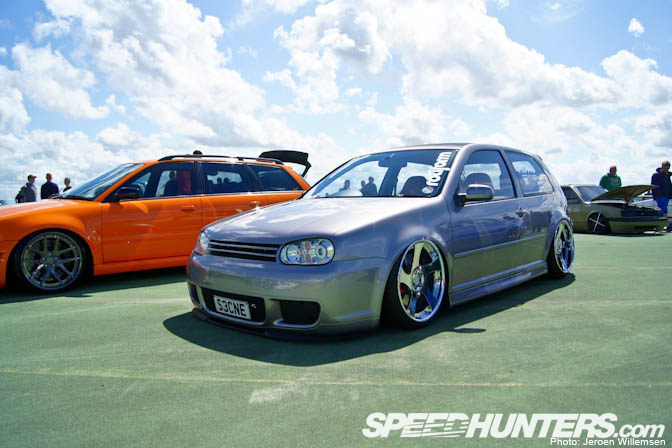 For me this car has been a scene changer. What I mean is that when this car debuted a lot of people were outraged by the looks of it. But quickly after that you would see more cars following the same style.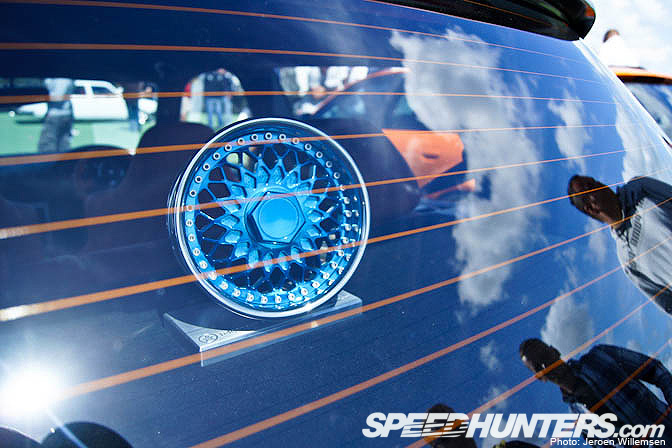 When I was at the show I met up with the people from Felgenoutlet in Germany and they asked me which car should win a trophy for best wheels. I pointed out this car and what do you know when I returned in the afternoon it had this shiny trophy in the back of the car. Not sure if I was the sole reason for them to award the car this trophy but I like to believe I did!
-Jeroen Willemsen