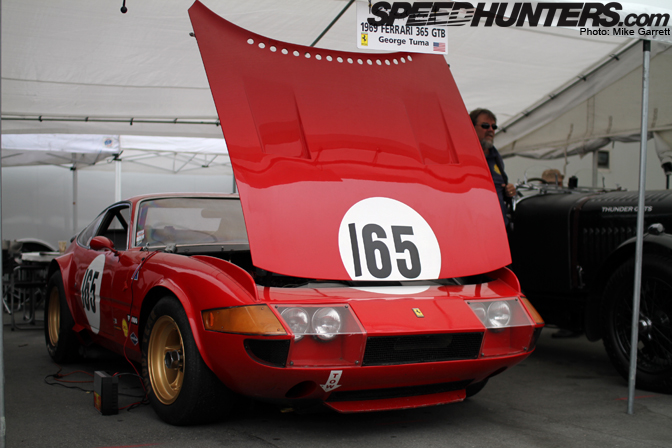 The all-Ferrari GTO race group was one of the biggest highlights of this years's Rolex Historics, but I found another Ferrari GT car that I fell in love with and thought you guys might enjoy a few extra photos of it.
The street going version of the '69 365 GTB/4 Daytona is a thing of beauty, but the Competizione model is something else all together.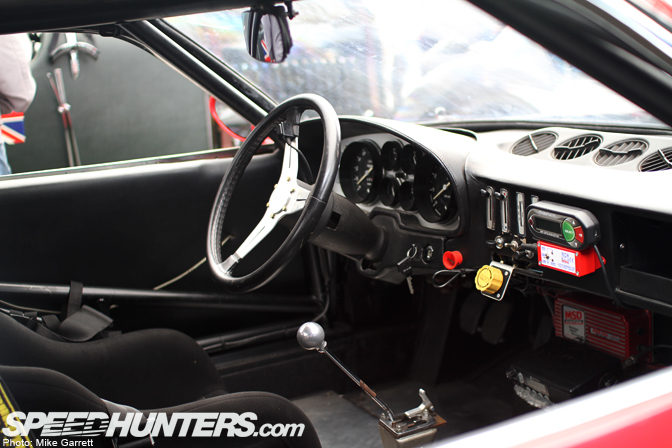 The car just overwhelms the senses. From the beautiful and functional cockpit…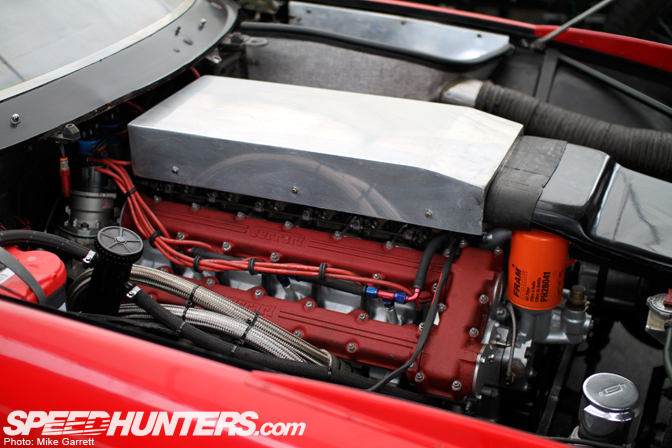 …to the twelve cylinder work of art sitting under the hood.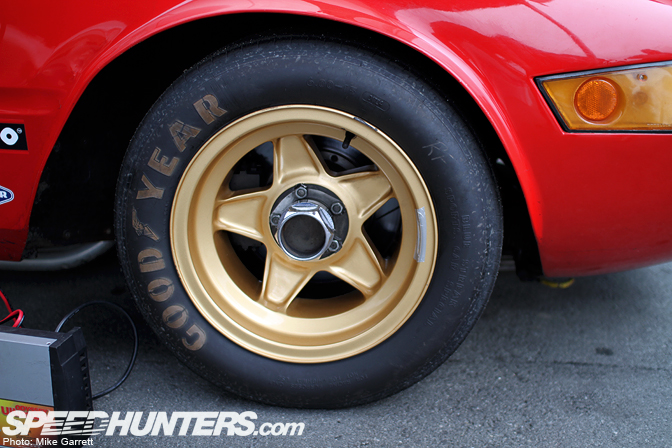 And then there's the wheels – gold five spokes with meaty Goodyear rubber that sit perfectly against the red body.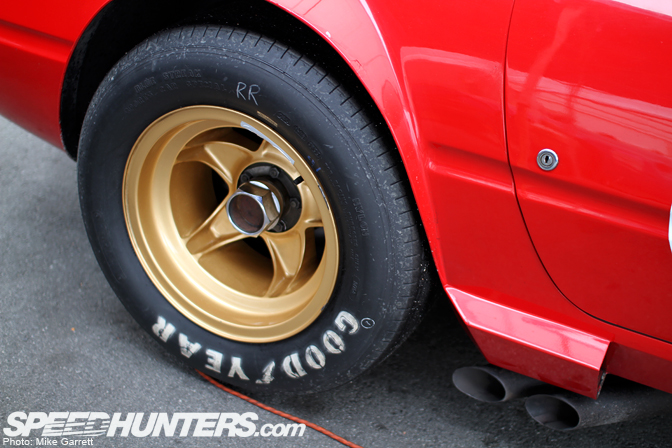 The rear fenders have been extensivley modified from the street model to fit the giant rubber. There are side pipes too, to expel the sounds from that wonderful engine.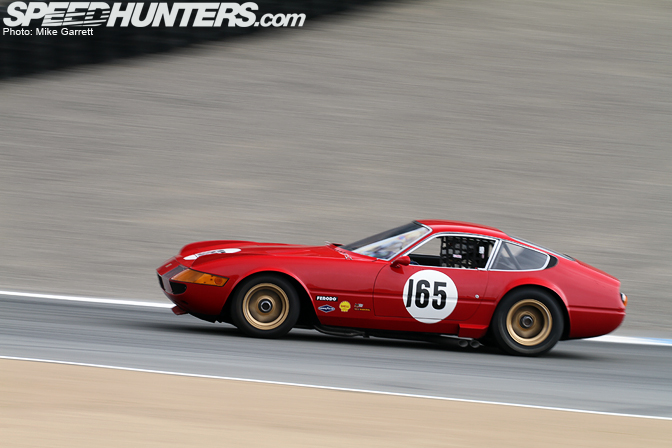 Dare I say this might be my favorite Ferrari race car of all time?
Looking at the photo above, I think I'm going to say yes.
-Mike Garrett