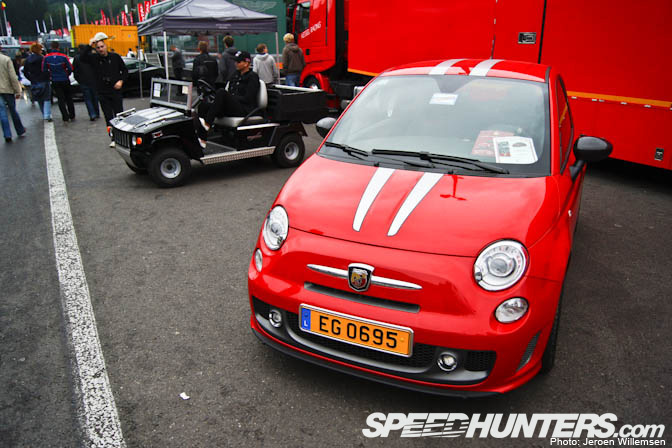 While roaming the paddock at the recent 24hrs Spa event, I came across several special, spotlight worthy cars. One of them was this limited edition Fiat 500. It is called the Abarth 695 Tributo Ferrari and is obviously a tribute to the prancing horse.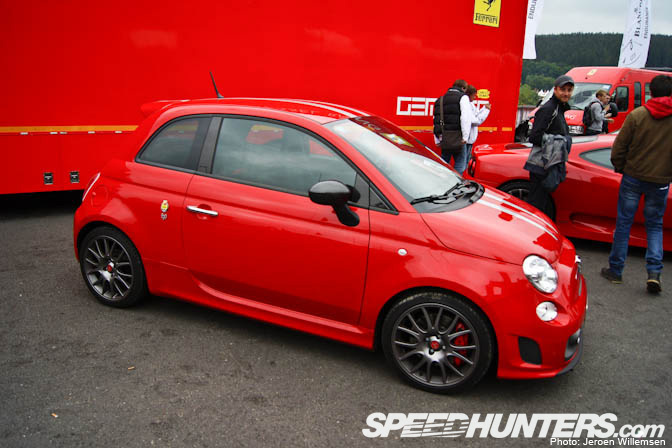 The car is painted in Ferrari red with two silver stripes running from the hood all the way to the back. The stripes reminded me of the F430 Scuderia.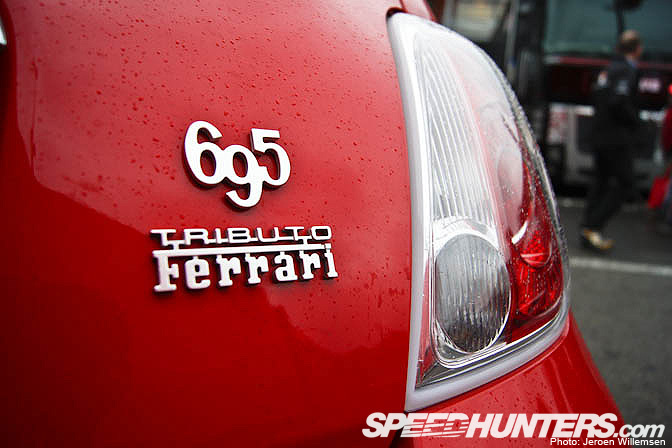 After some research, I found that the '695′ refers to the 1972 Abarth 695. This newer version with its 1.4 T-jet engine has 180bhp and runs from 0 to 100km/h in 7 seconds. It's maxspeed is 225km/h that is pretty fast for a small car like this.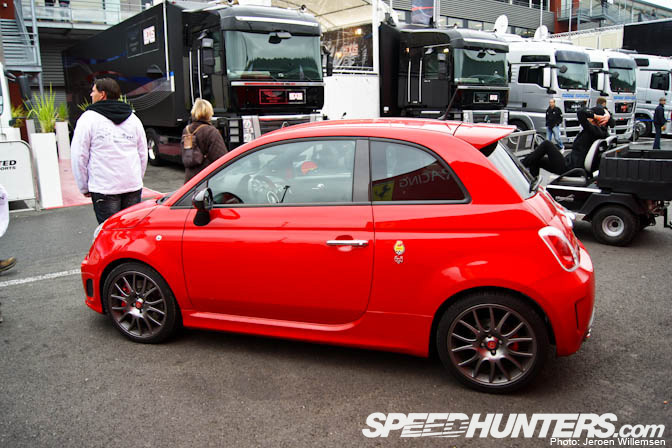 The 17″ wheels are filled with Brembo calipers and rotors. Abarth also addressed the suspension by lowering it and making it stiffer.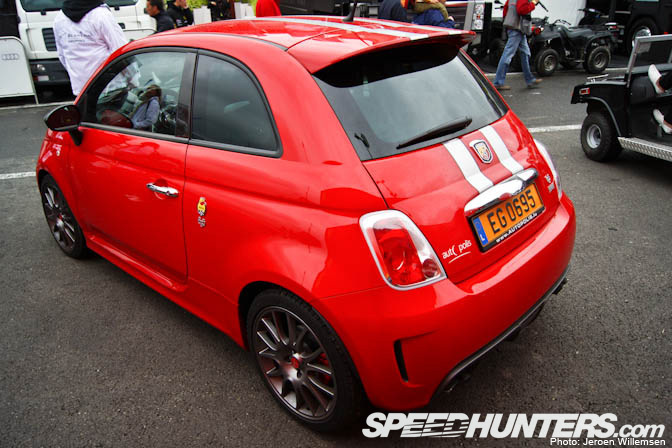 This version was number 219 from a total of 1199 produced cars. It was for sale so if you are interested and have 37,500 euro laying around this could be yours.
-Jeroen Willemsen