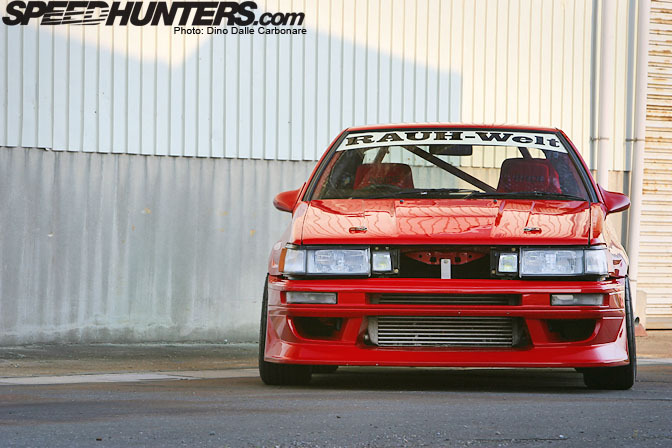 The AE86 has brought upon itself an unshakable association with the world of drifting. So whenever I come across one of these little Toyotas that isn't built to go sideways I take special notice. It seems that over the last fifteen years drifting has come to define what the hachiroku is all about, but of course that is far from what these cars are all about. This cheap, lightweight little rear-wheel drive has far more to offer up its sleeve; obviously with the screaming 1.6L 4AG powering the rear wheels the fact that it gets sideways rather easily is besides the point, it is and will remain a great car to drive due to its pure simplicity and raw dynamics.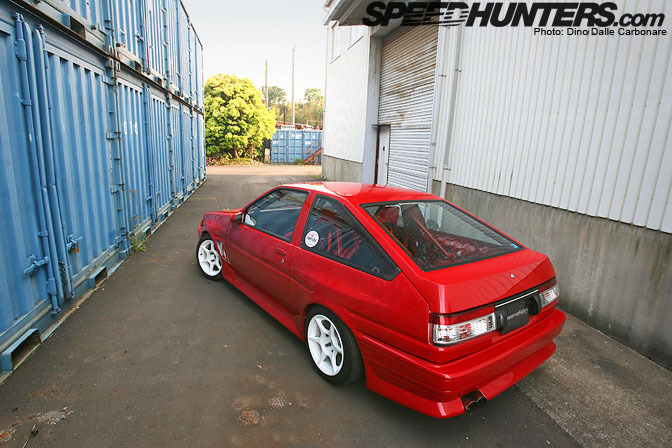 This particular red Levin hatchback that Andy from Powervehicles came across, is a great example of how an AE86 can be built to go fast and be enjoyed without drifting ever coming into the equation. It does make a refreshing change but most of all it's the name proudly displayed on the windscreen that gives it a special aura. It is one of Nakai's lesser known projects, a car that rolled out of Rauh Welt quite some time ago and one that like all the cars that the great master of style creates, is pretty unique.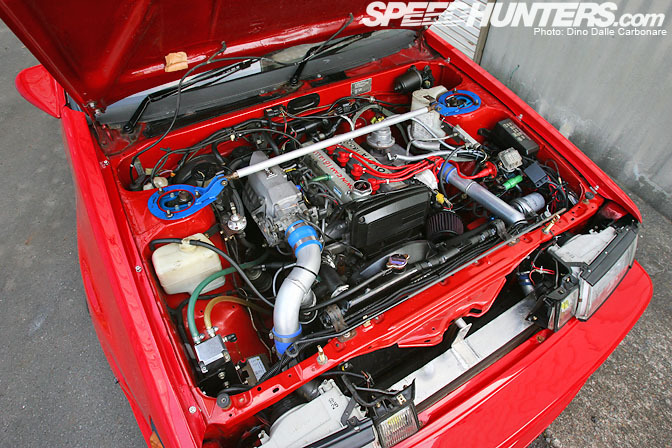 It's what lies under the hood that defines this car; at its heart is the usual 1.6L, longitudinally mounted 4AG we all know so well, but upon closer inspection it becomes evident that this is a force-induced variant. The engine is built around a 4AG-ZE, the supercharged version of Toyota's little 4-cylinder that powered versions of the AE92 and AW11 MR2.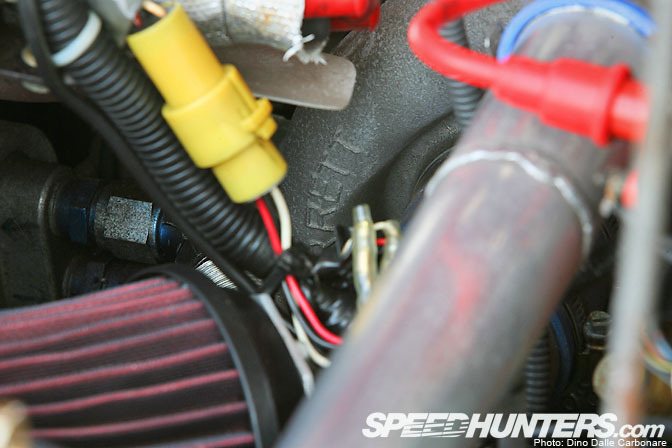 However in order to extract more performance the roots-type blower the engine came with was replaced by an original oldschool HKS/Garrett turbo kit. Despite its surpassed design the actual engineering behind it is rather interesting as it comes with a strong solid cast iron exhaust manifold and an external wastegate to keep an eye on boost levels.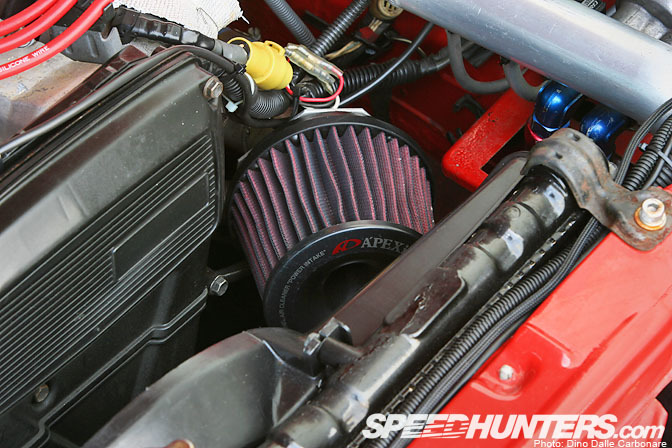 430 cc/min injectors are used along with an R32 GT-R in-tank fuel pump to supply the required fuel. All piping to required to mount the GReddy intercooler up front were custom made as is the exhaust system. A Freedom ECU is used for engine management and allows the engine to develop a reliable 220 HP, about 75 HP more than when the little 4AG was in its supercharged configuration. The driveline has received an upgrade thanks to shorter gears, a single plate clutch kit and a 2-way LSD all from TRD.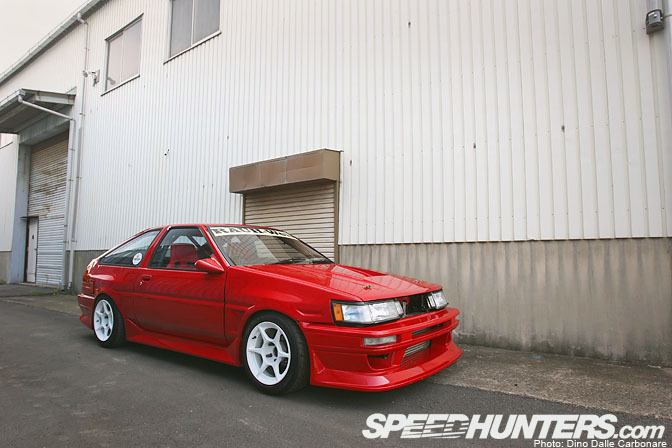 Aesthetics are taken care by a Run Free body kit comprsing of front and rear bumpers, side skirts, wider FRP front fenders and a vented hood to help shed as much heat as possible from the engine bay. D-Max rear overfenders have been riveted in place to help pump the rear of the car. White 7Jx15" Buddy Club P1 wheels help give it a track oriented feel. The suspension has been fine tuned for feel and precision and is made up of Tokiko HTS front dampers, TRD rear shocks, lowered and harder springs along with Cusco adjustable links and roll center adjusters.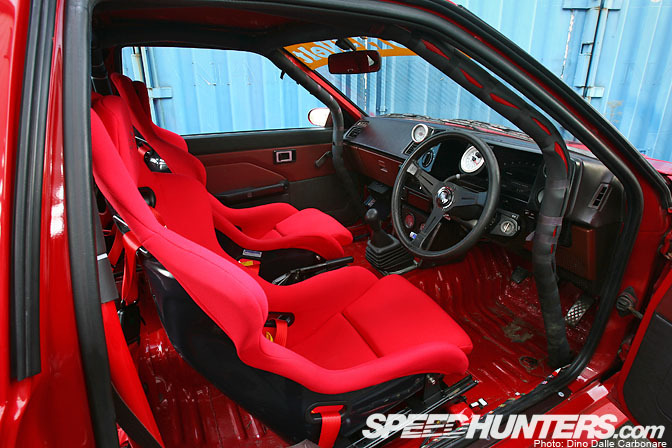 All floor carpeting has been removed exposing the painted shell, which prior to being sprayed with the same glossy red as the body, was spot welded and fitted with a bolt-in roll cage.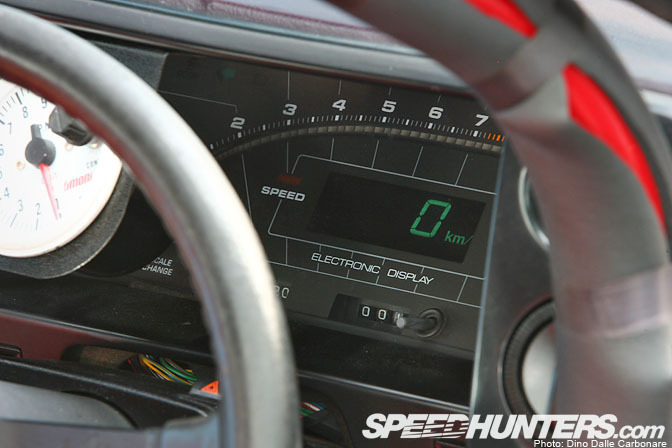 The factory LCD has been left untouched but a few more precise gauges have been fitted like an Omori rpm meter…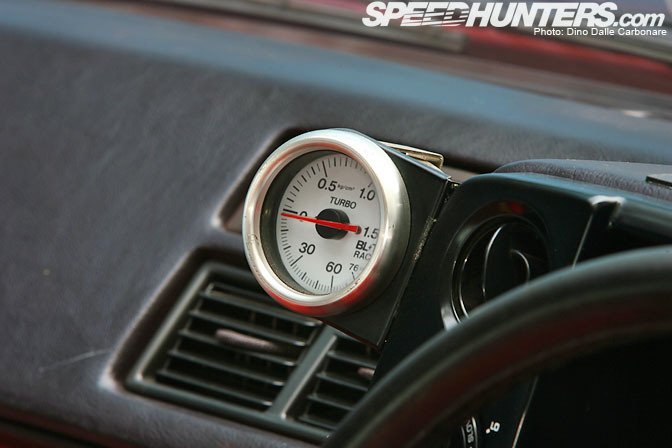 …a Blitz boost gauge…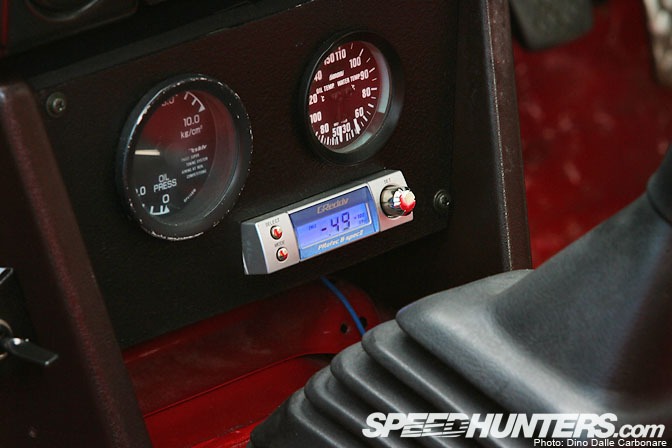 …and these period correct pieces, a GReddy oil pressure unit on the left and the Omori water/oil temp one on the right.  The Greddy Profec B boost controller adds additional adjustabilty to the HKS wastegate with a few preset boost limits.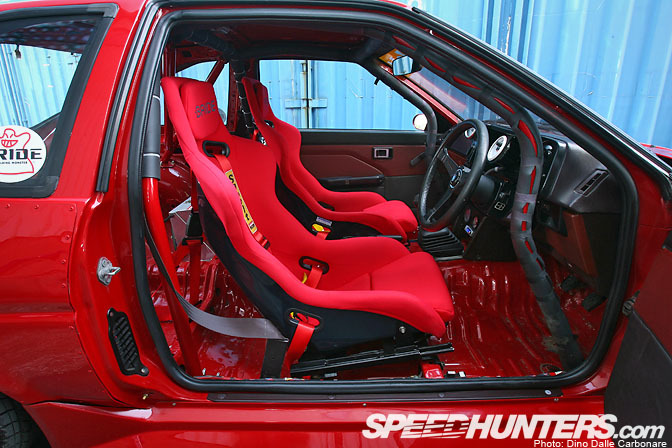 Light Bride buckets replace the soft and comfortable stock chairs, chosen in red for obvious reasons. The lightly cupped Nardi wheel seems like the perfect finishing touch.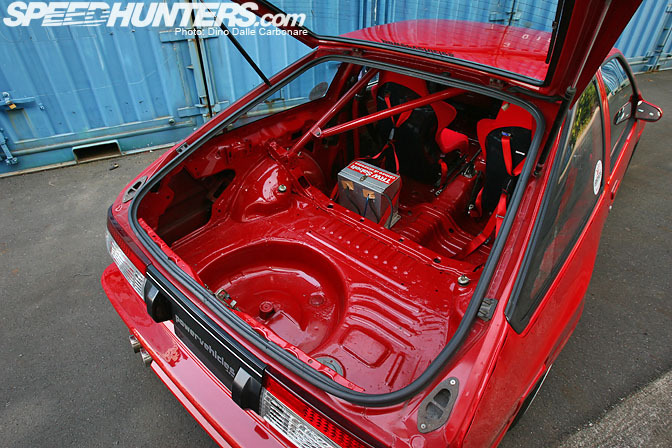 There isn't a spec of rust to be seen on this car and opening the rear hatch reveals a clean stipped out trunk area. The aluminum box contains the battery, relocated behind the passenger seat for optimal weight balance.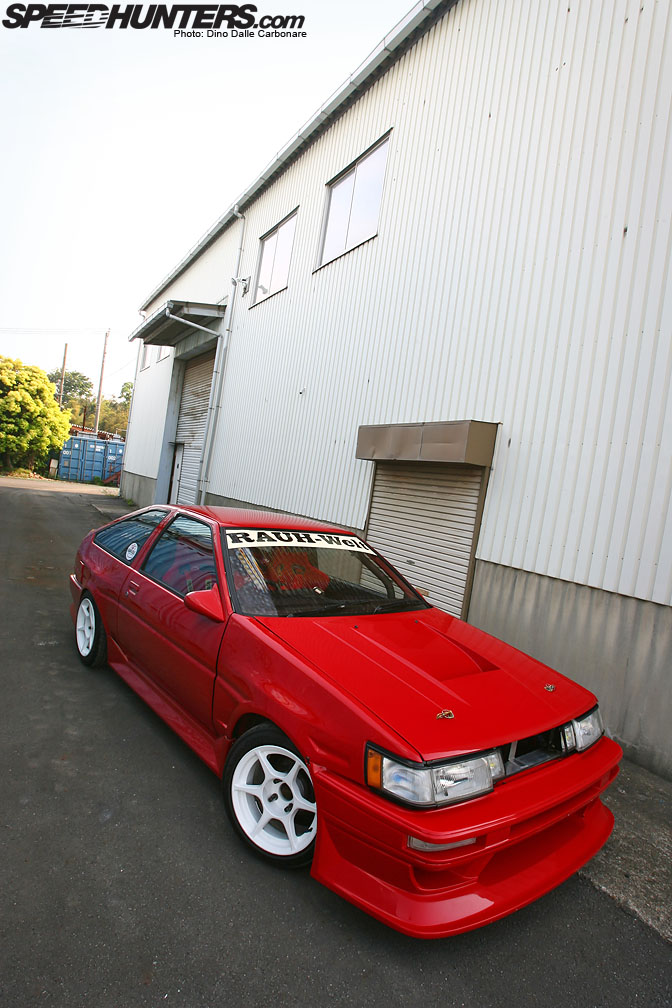 It's always good to see what Nakai-san used to work on when Rauh Welt was still in its infancy. Despite being all about Porsche now, I'm sure he will never forget these cool little unique cars that got him to where he is today.
-Dino Dalle Carbonare