The last garage I visited in Japan was Nagano Koubou. was the very last one. If you're not familiar with the workshop, these two s-chassis might refresh your memory. The Onevia and PS13 are definitely styled a little differently to your regular looking s-chassis, even the Japanese couldn't get enough of them at Meihan.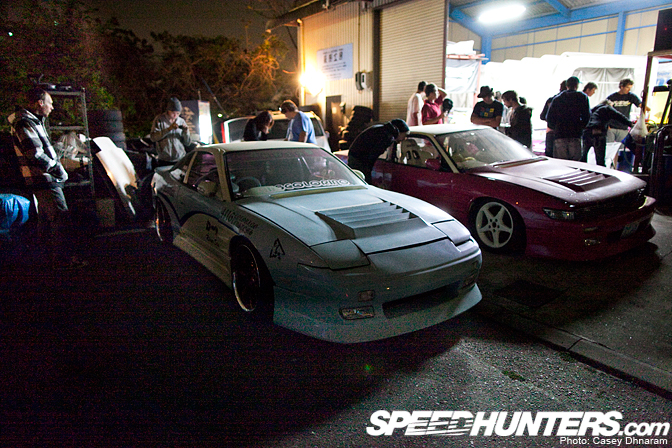 The shop itself is located at the very end of a quiet cul de sac. This was what greeted us when we arrived. The blue RPS13 is Nagano's and the pink PS13 is his girlfriend's car. The garage specialises mostly in painting and stickers, but they also work on custom scooters, bikes and US styled cars.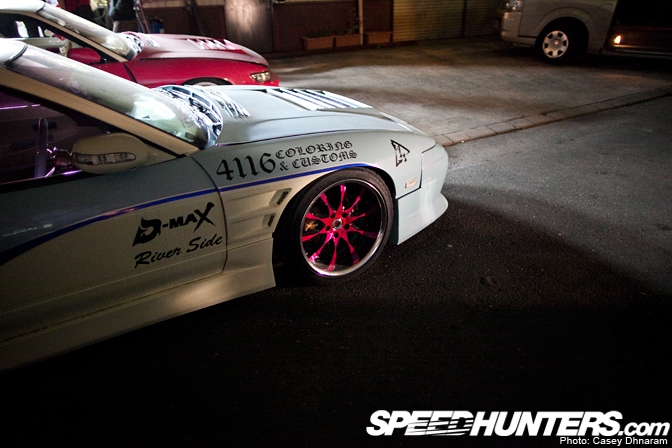 Nagano Koubou is quite a big group and this garage is their regular meeting spot.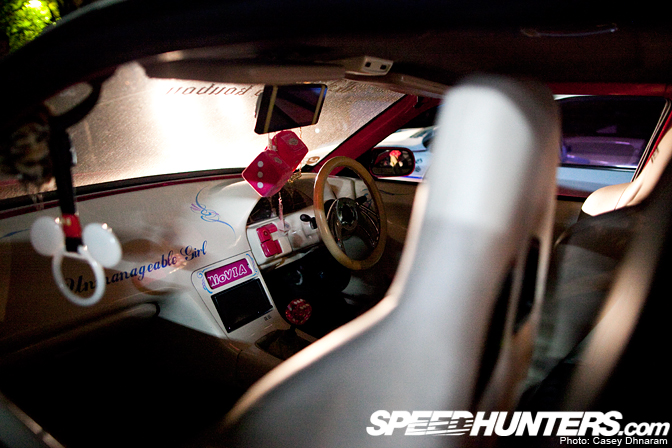 They happily allowed us to take a closer look at some of the cars. Here is an interior shot of the pink PS13, quite some funky accessories!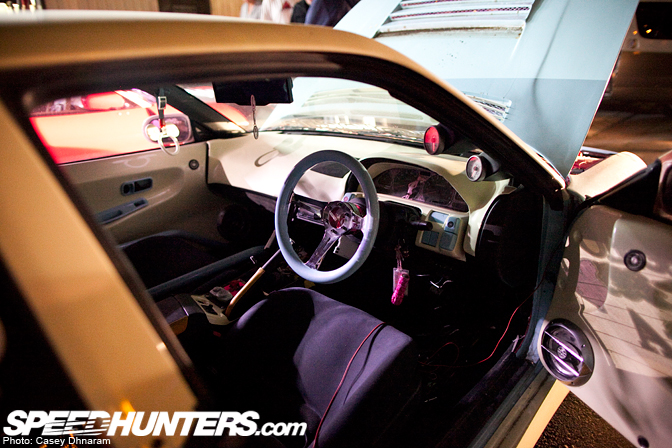 Here is the interior of the blue RPS13.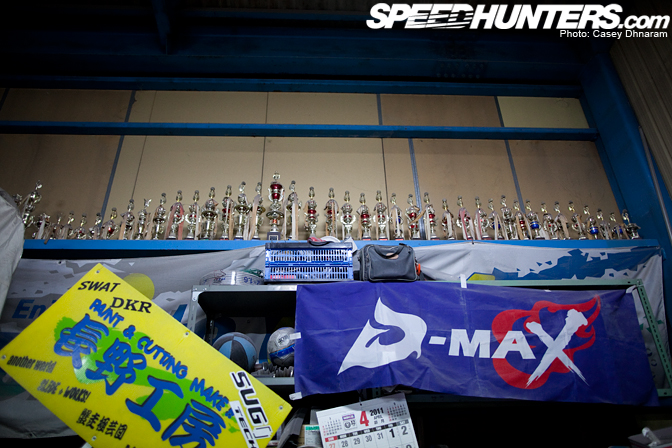 As stated in my other Car Builder articles workshops in Japan are very small and tight, space is paramount. My 24mm lens wasn't wide enough to get all their trophies in one photo!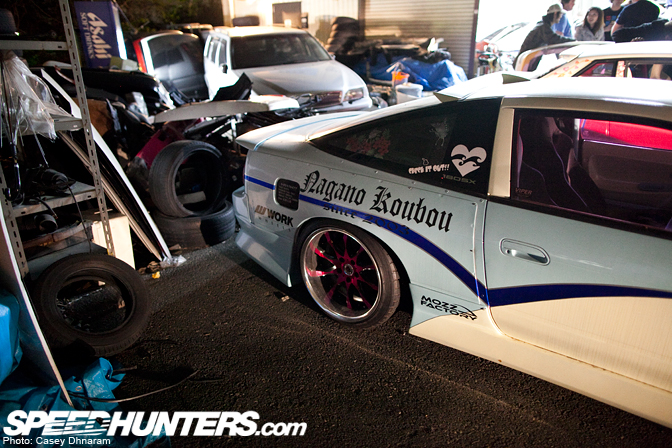 The colour combinations of the blue RPS13 really caught my eye. The baby blue paint and the pink wheels were quite a good contrast I thought.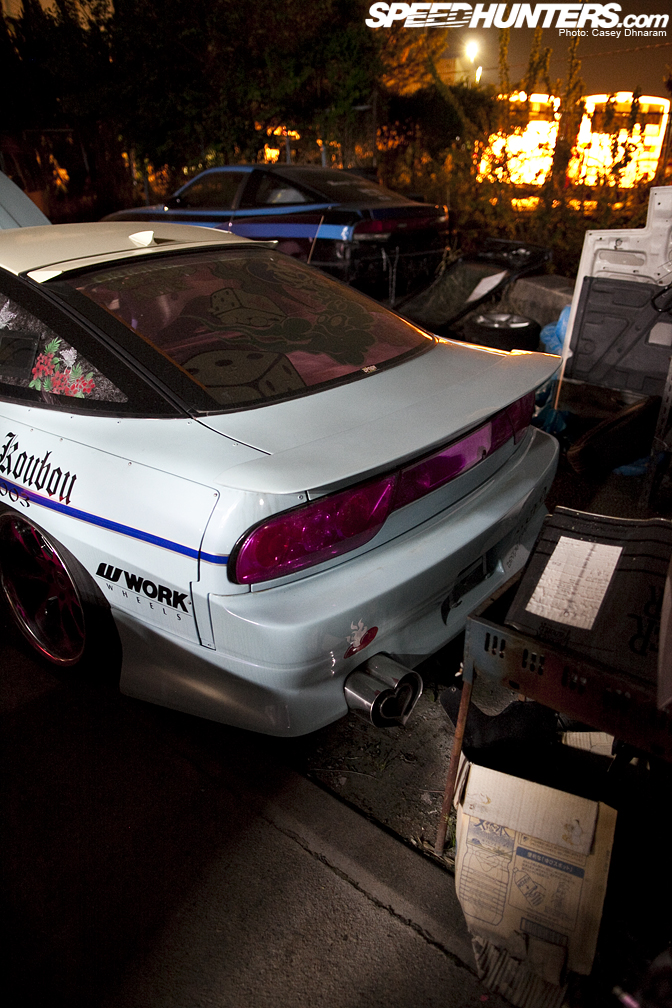 The rear lights were also tinted with a pink shade. Oh, and I can't forget that love heart exhaust tip!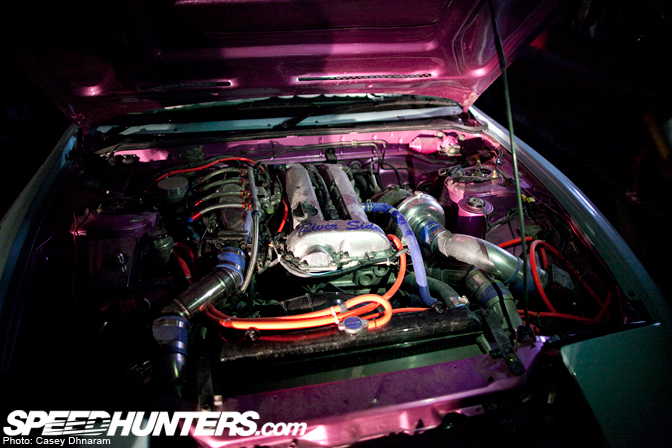 Nagano was kind enough to show us underneath the bonnet of his girlfriend's Silvia which looked all business.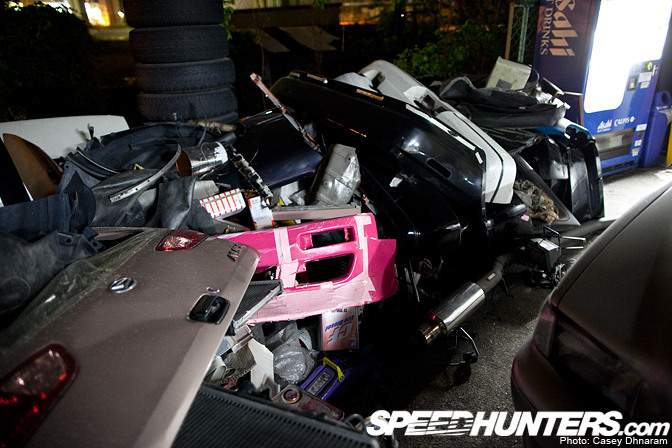 Behind the two cars I noticed a huge pile of spare aero parts from Nissans to Daihatsus.
On the way out from Nagano Kobou I spotted this Toyota Crown Majesta.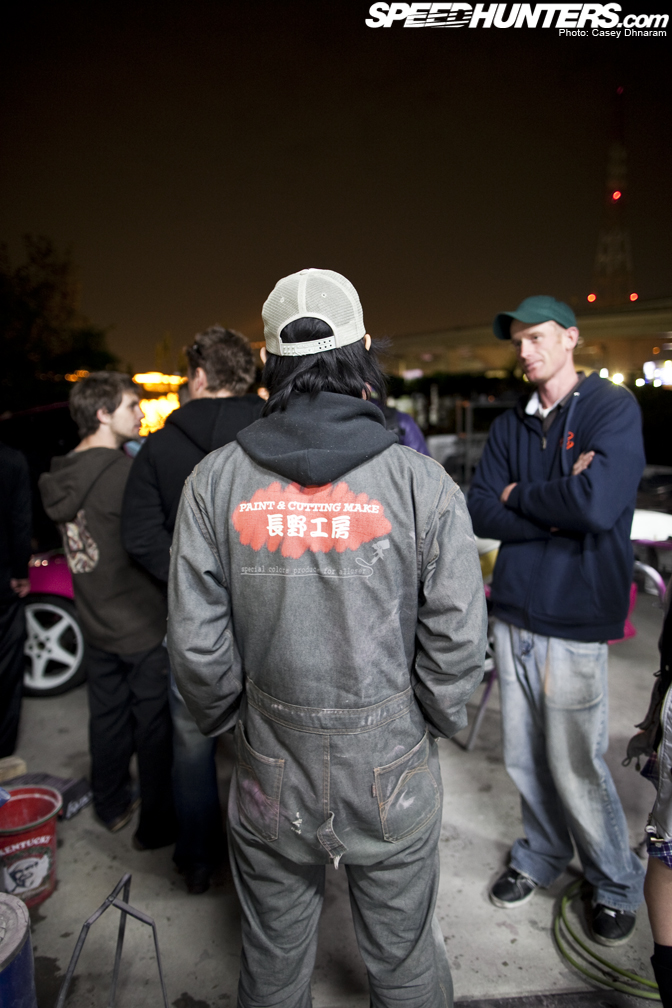 Paint & Cutting Make is the moto for Nagano Koubou. I'd like to thank Nagano and his workers for allowing us to visit their shop.
-Casey