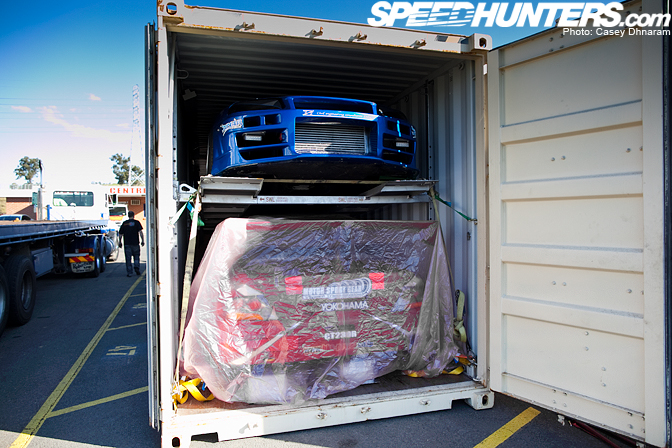 Greetings from Sydney, Australia! As our regular readers will know, the World Time Attack Challenge is on this Friday and Saturday, and we've sent a four man crew Down Under to ensure you get comprehensive coverage of this big event. I flew in earlier this week and joining me are Casey Dhnaram who arrived from Queensland, Matt Malcolm from Auckland NZ and Dino Dalle Carbonare touched down from Japan at 6am yesterday. We haven't wasted any time as we've been driving around Sydney Speedhunting from the moment we landed. Indeed, I've just rushed back to the hotel to get these posts live, while Dino, Matt and Casey continue to shoot the late night work the teams are doing on their cars.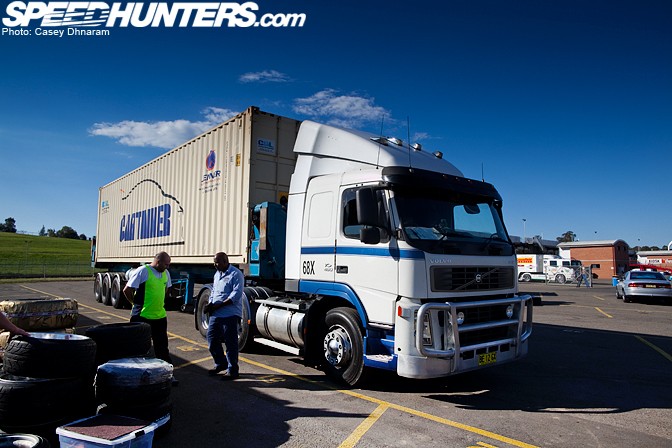 The first thing on the agenda was to see this year's international combatants arrive at the battlefield. Both time attack and drift cars have been arriving steadily from Japan, New Zealand and the United States, which no doubt posed a logistical nightmare for the organisers.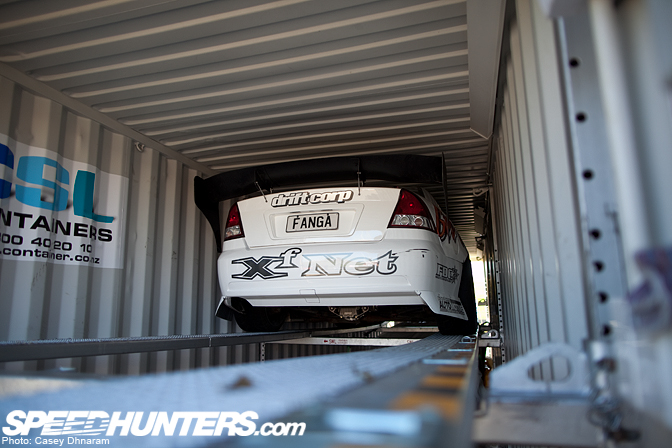 The Kiwi cars arrived in Cartainers, which are modified containers that maximise every inch possible. The two levels allow for more cars and equipment to squeeze into the shipping containers.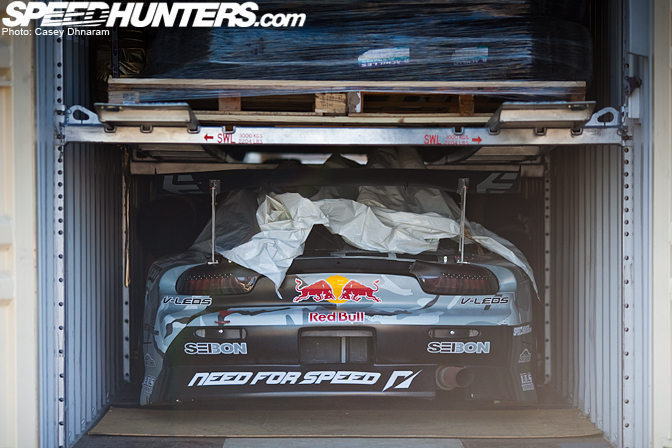 Mad Mike's newly revised Team Need for Speed RX-7 arrived safe and sound from New Zealand. Even at first glimpse, the FD's new livery looks very tough.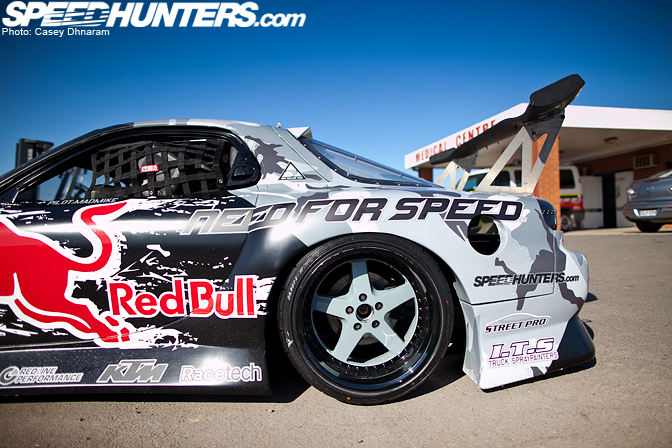 See what I mean? This is the first time Mad Mike has brought his RX-7 to Australia, and I'm not sure if Sydneysiders are ready for the deafening sound of its quad rotor! The last time I heard Mike's RX-7 was in the D1GP All-Star World Championships, so I can't wait to hear it come to life again. I spoke to Mike's wife Toni today, who advised the crew arrived a few hours ago. There are some small things to be done and then they'll be ready for the competition.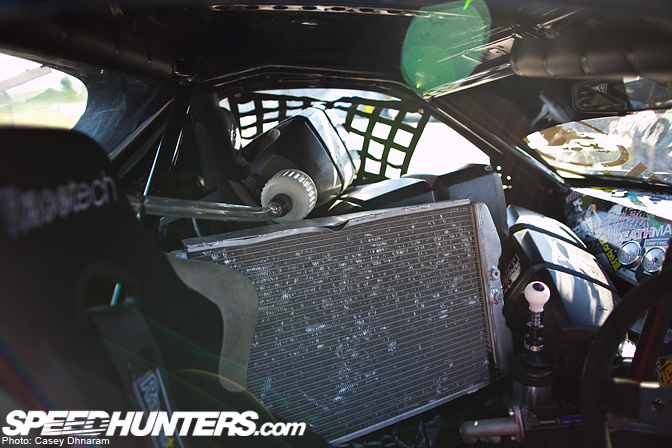 The RX-7 was crammed full of tools of spares.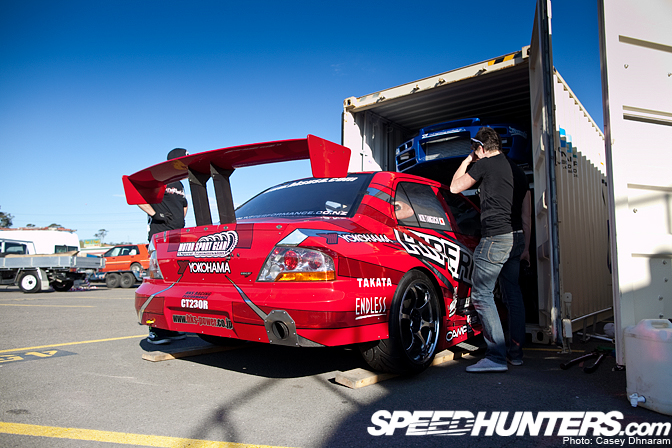 Also making its Australian debut is one of the most famous time attack cars in the world: HKS' CT230R Evo.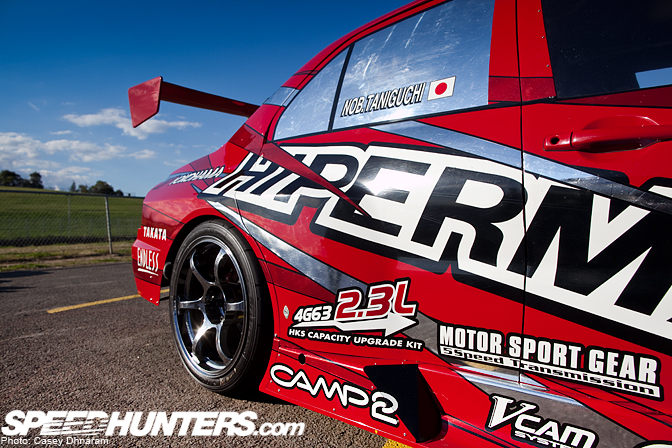 The Evo will only be used for display purposes, as it's been retired from active competition.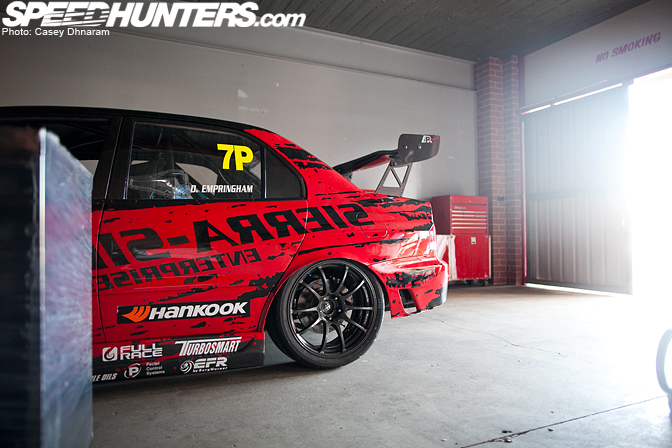 One of the fastest TA cars in the United States is the Sierra-Sierra Enterprise Evo.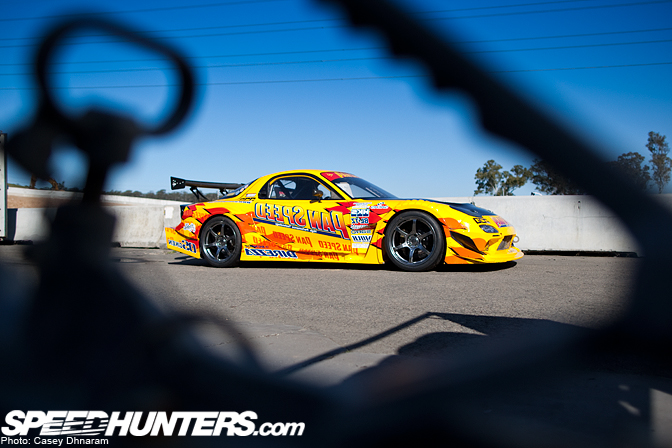 In terms of the Japanese contenders, a familiar face in the form of the Pan Speed FD returns, this time sporting some new improvements. More on that in a future post.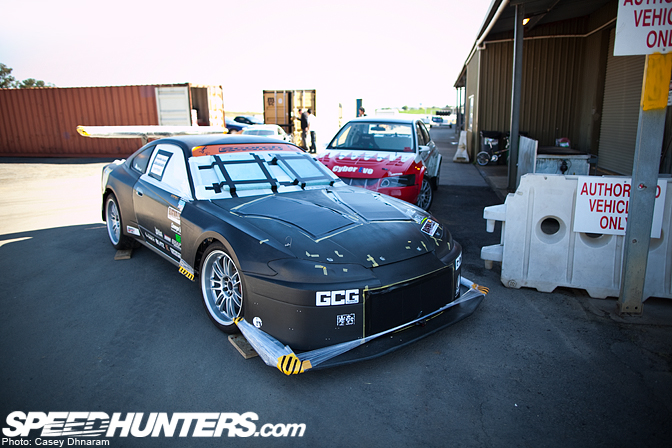 One of the crowd favourites (in fact aren't they all crowd favourites?) will be the Scorch Racing S15, which has recently been rebuilt. What makes this car so special is that it's built by a privateer with very little sponsor support. Definitely keep an eye out for this all-carbon S15; Dino's seen it in action at Tsukuba and says it is very, very competitive.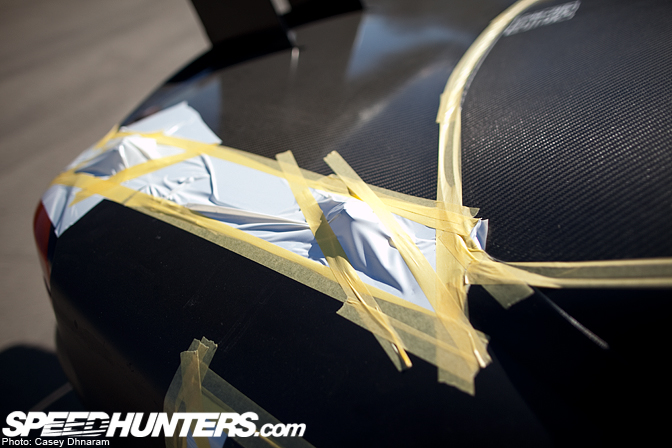 Shipping race cars in containers isn't a straight forward affair, as many things need to be done to ensure they arrive in one piece at the other end. If you've ever seen containers being transported, you'll know how much they swing around. Prior to its journey from Japan, Scorch covered the extremities and taped up all of the vents and louvres.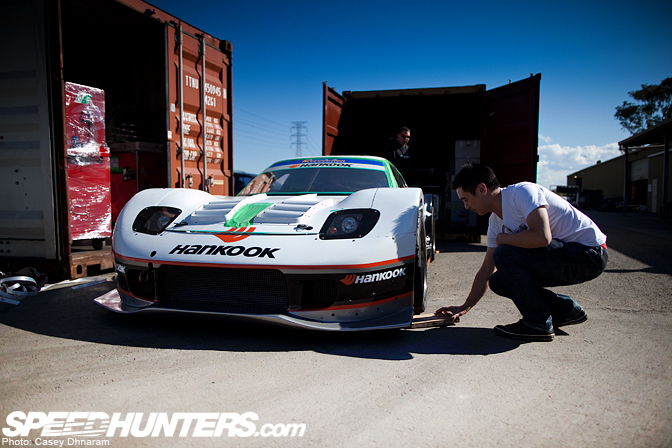 A handsome gentleman decided to lend a helping hand as the Hankook Revolution RX-7 was unstrapped.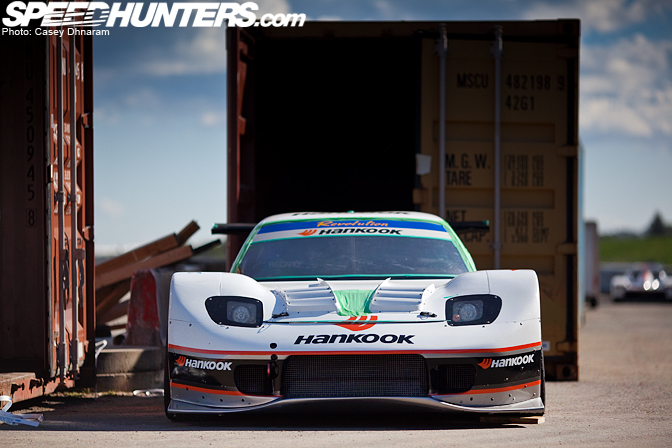 Wow. Nuff said.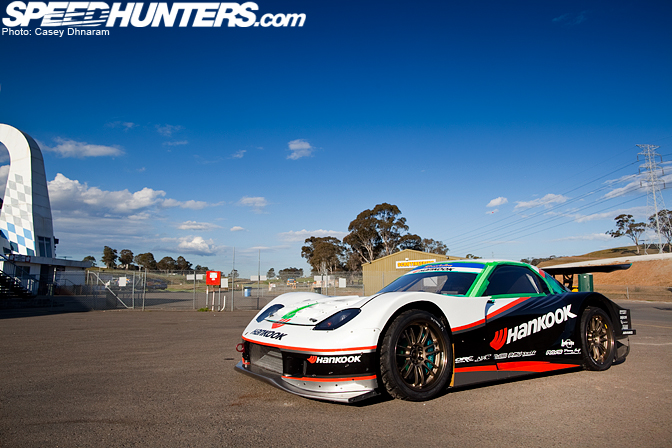 Besides some masking tape, raised ride height and some aero removed, the Revolution RX-7 looked the least 'transport spec' out of the Japanese cars.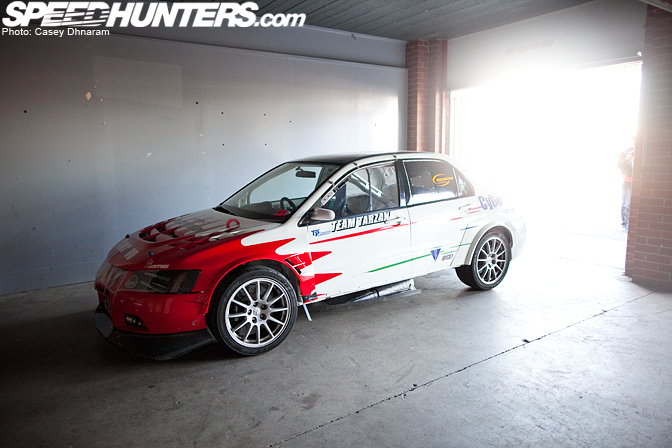 Last year's reigning champ, the Cyber Evo, has returned to defend its crown. Don't let its stock wheels and ride height fool you though; although its 'retired' the team have done major aero changes in addition to a new motor. The floor beneath the Evo has to be seen to be believed. So we'll show you it shortly.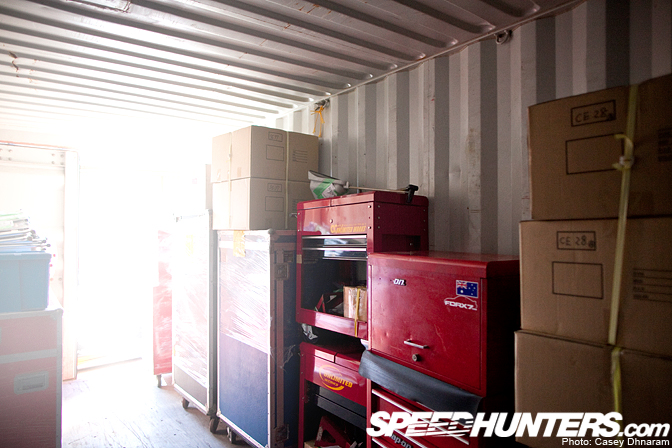 Time attack racing is taken very seriously, with the teams bringing their own tool chests, tyres and equipment.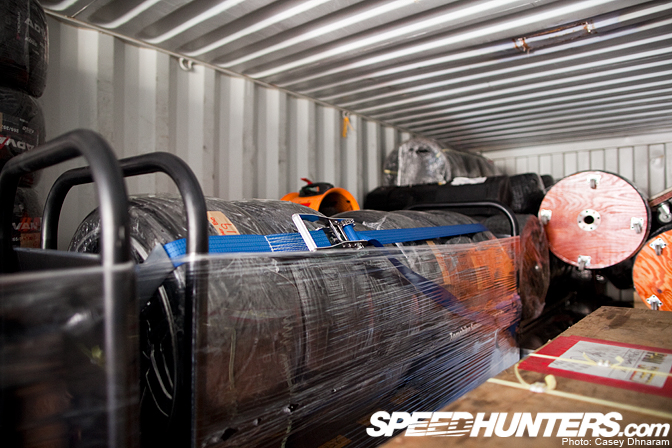 Every single nook and cranny is filled with racks, jacks, wheels, tyres, spare motors and transmissions.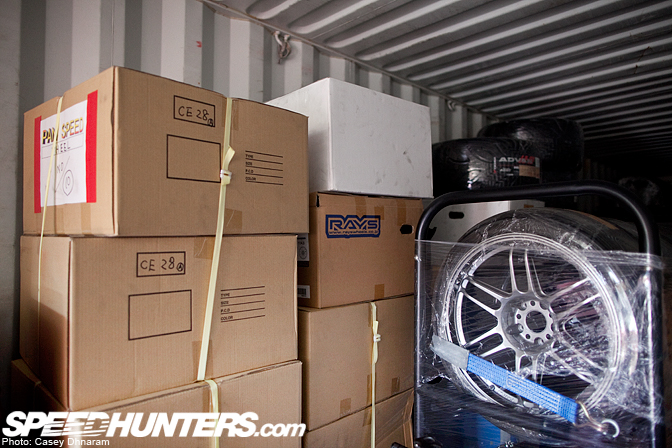 Cyber Evo's rims shared container space with Panspeed's.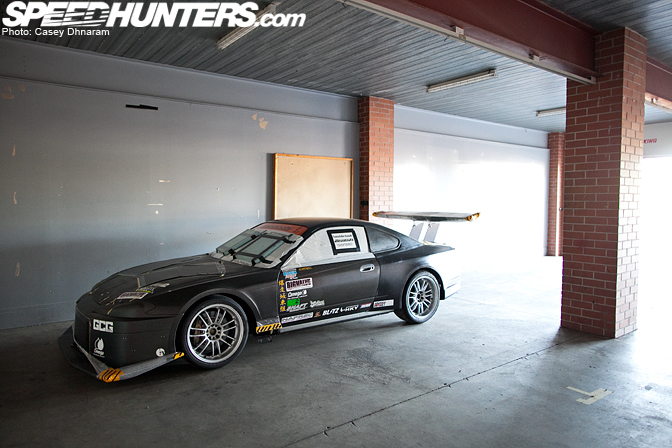 All of the containers had to go through customs and quarantine inspections before the teams were allowed to unload the vehicles.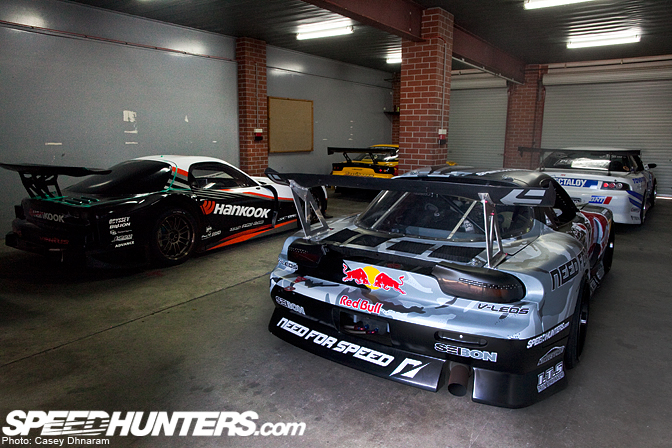 This would have to be a rotary fans ultimate garage no?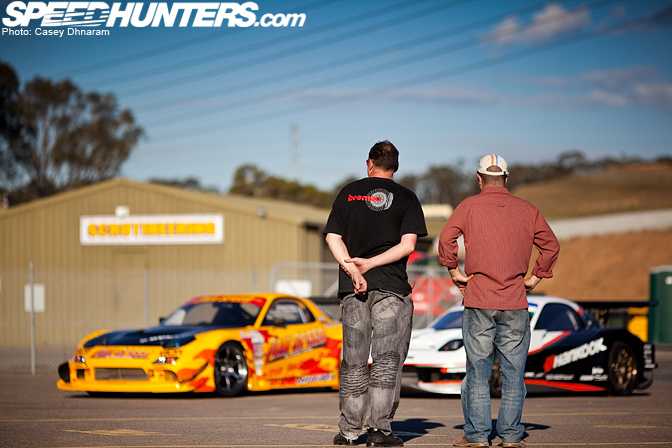 These two people have done a monumental amount of work behind the scenes. Ian Baker, who runs WTAC, and Greg Selsby, who handled the shipping logistics. I'm sure they're admiring their handy work before heading to the pub for a much earned beverage!
- Charles Kha
Photos by Casey Dhnaram