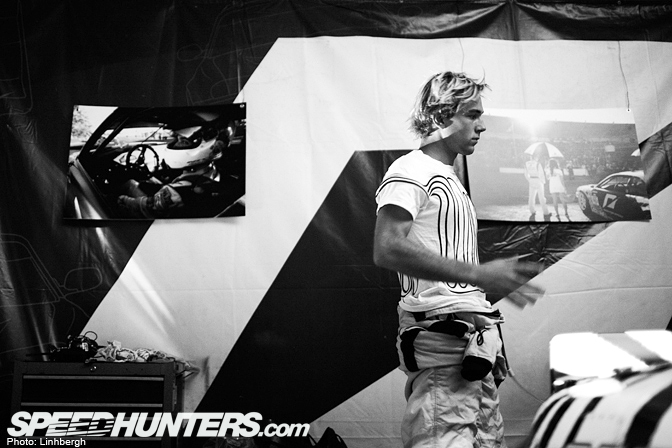 Every year the teams who attend Formula D Las Vegas struggle against the intense heat of the Nevada desert. This year is no exception. Drivers wear cool suits so they don't overheat in their driver suits.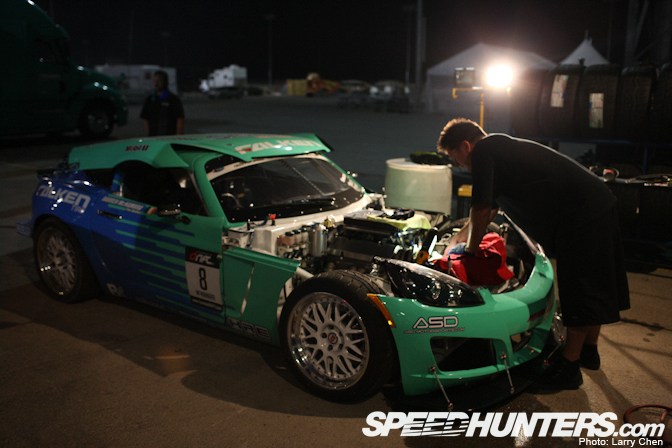 The cars get modified as well, with bigger oil coolers and maybe some cool carbon fiber ducts. Darren McNamara's Saturn Sky looked great during practice. It must have some sort of alien technology…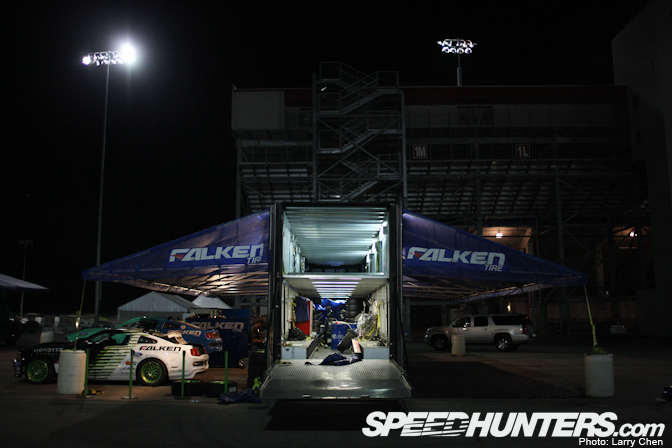 …and this is the mothership.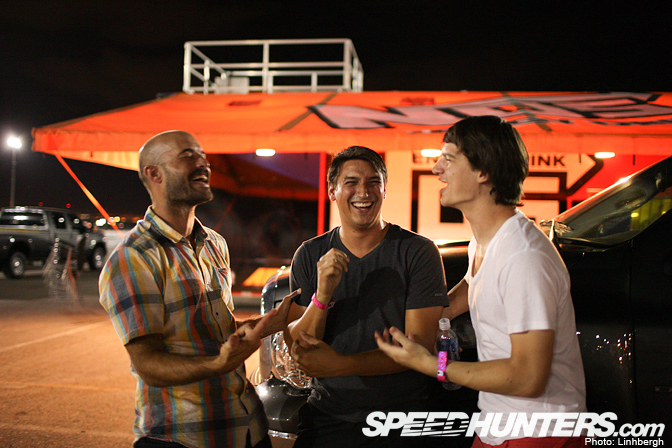 I always like coming on practice day because it is a time to unwind and relax before the drama unfolds.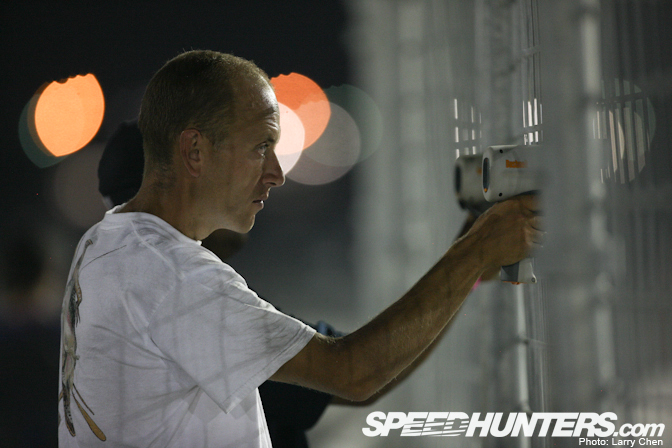 Spotters were out in force checking out their competitors entry speeds.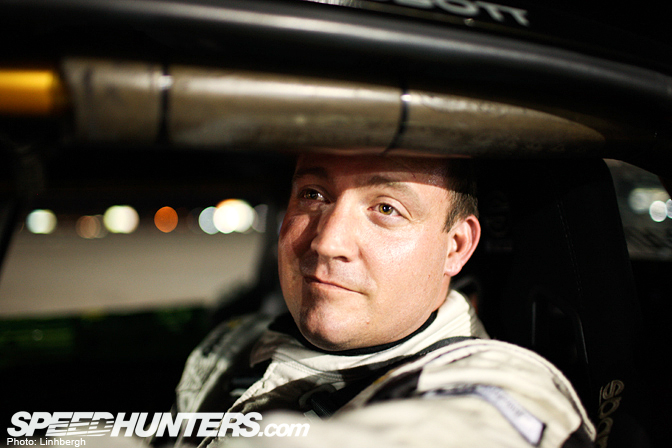 The great thing about being in Vegas is all the drifters from the west coast have a chance to come out and compete. If you don't have a Formula Drift License then you can compete in Vegas Drift Pro-am. But if you are a licensed driver like Jeff Abbot it is just a few hours away to compete against the worlds best drifters.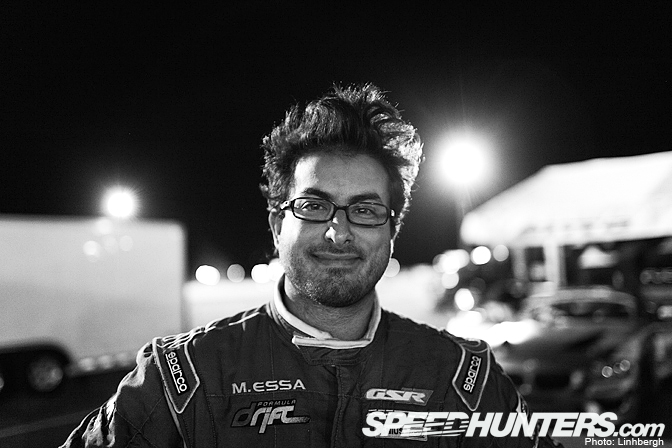 Mike Essa seemed to have worked out most of "new car" bugs on his BMW Z4.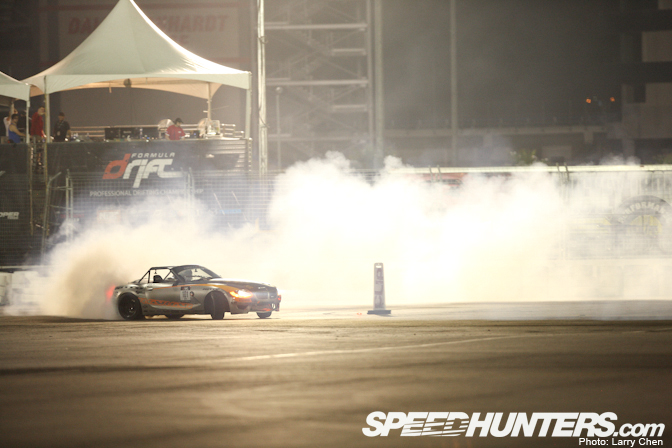 He was laying down in smoke screen in practice that I have never seen from the little convertible.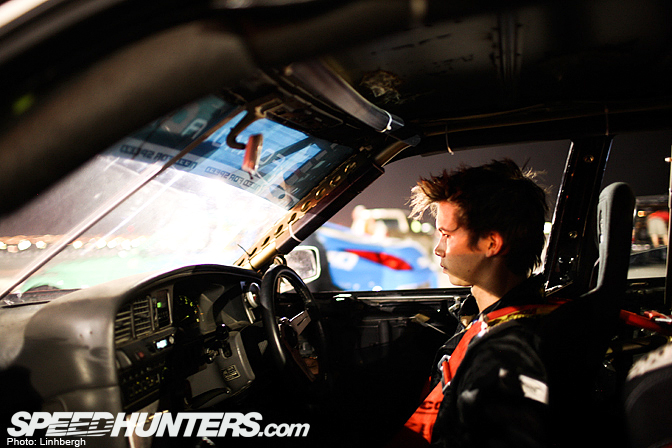 Some not so local guys came out as well.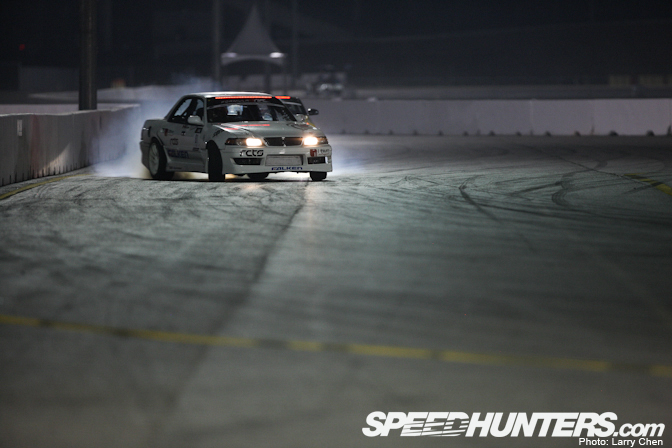 Alex Lee came all the way from Canada as a privateer.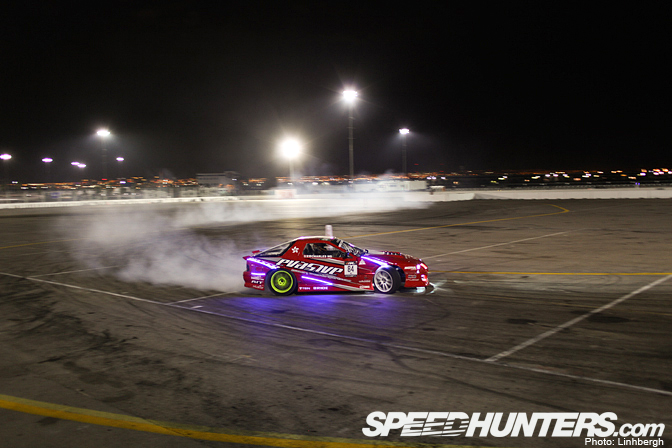 One of the more photogenic cars out on the field has got to be Charles Ng's V8 FC RX-7. He took full advantage of the darkness by adding Christmas lights to his car.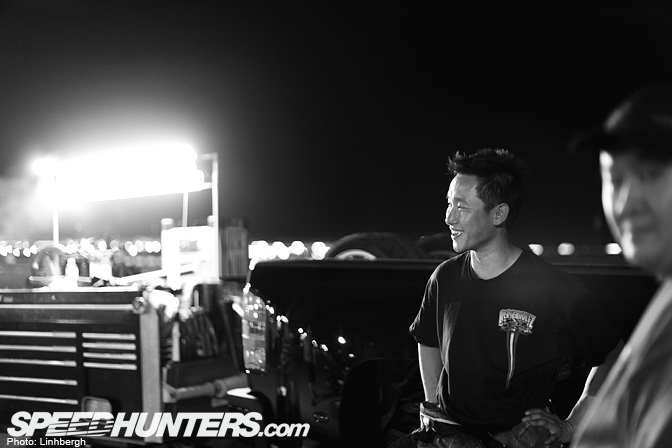 Practice day is a great time to iron out all the bugs. The Bergenholtz racing RX-8 had it's fair share of problems during practice. Lets hope they button the car up before qualifying.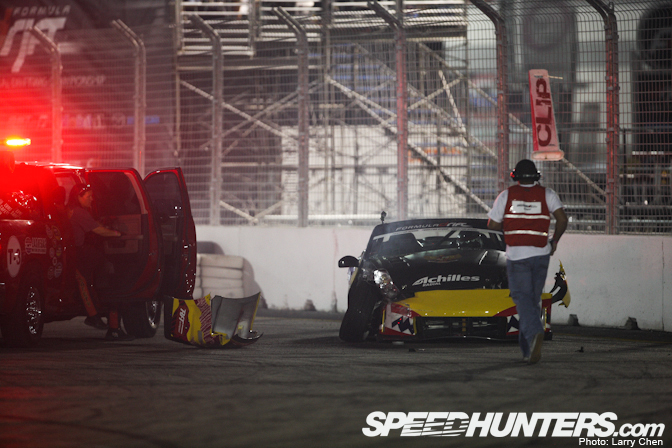 Quite a few people had incidents on track like FD rookie Emmanuel Armandio. He bought Chris Forsberg's championship winning VK56 powered 350z. Emmanuel is looking to compete for the entire 2012 season.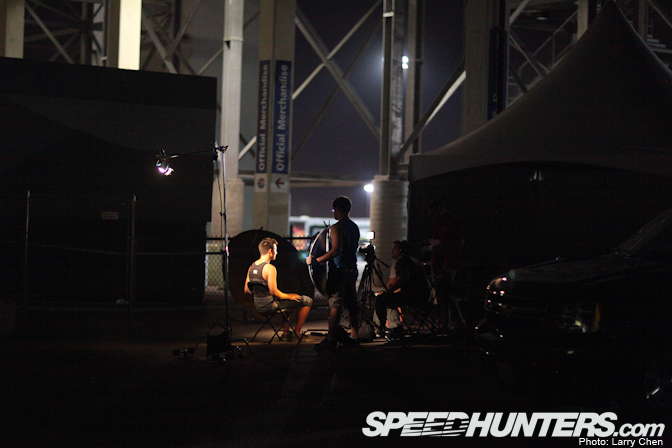 While the hustle and bustle of practice day was going on the FD staff was filming their next "Formula Drift Insider" episode. You can find last weeks episode here which features our favorite Norwegian.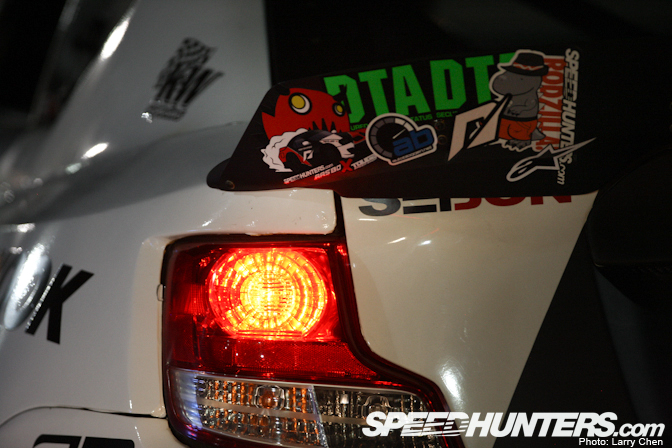 Fredric Aasbo's Scion tC was spotted sporting a neat little trunk wing with some curious stickers. If you guys happen to be out at Formula Drift Las Vegas make sure you stop by the Need for Speed electro lounge to pick up some stickers, or you can just hunt Linhbergh and I down.
Larry