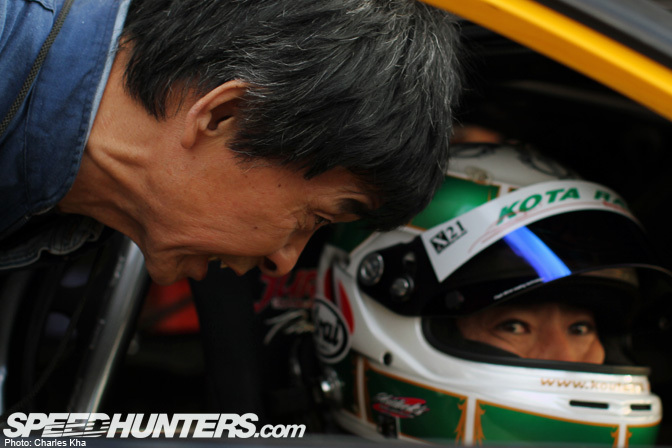 Earlier today I touched down in Vancouver after an amazing time in Sydney. I left Australia in a whirlwind last year, so it was great to catch up with my friends in Sydney's car scene – although I must say it made me feel home sick! Dino, Casey and Matt all left on the same day, and each of us will be rolling out our respective coverage.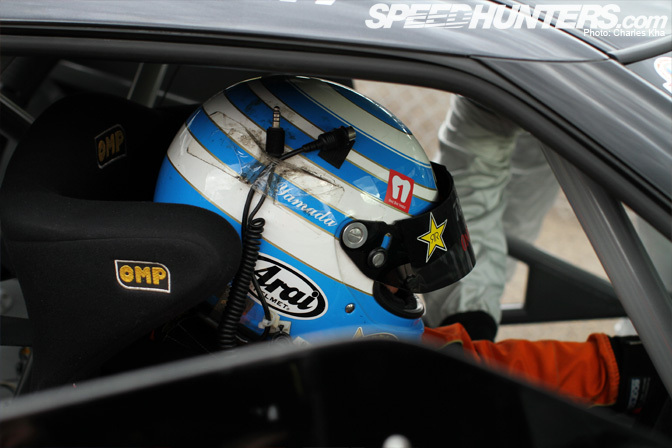 Dino will have a two-part article on Pro Class, Casey will be documenting the other categories and Matt will be along shortly with his report on the Tectaloy International Drift Challenge. In the mean time, here's an inside look at what transpired in the WTAC pit lane.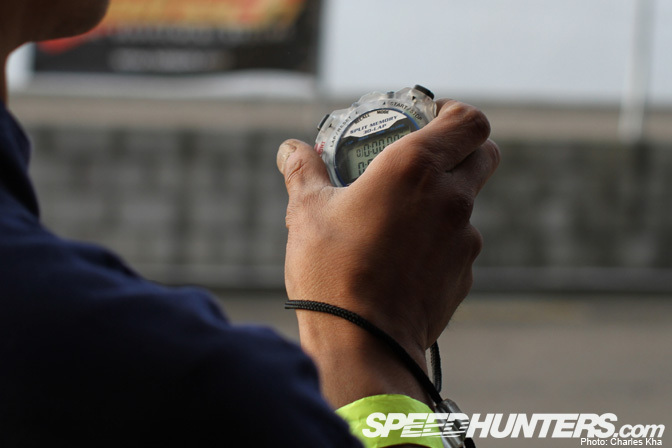 Time Attack poses a unique challenge as you're fighting against an invisible opponent: the stopwatch.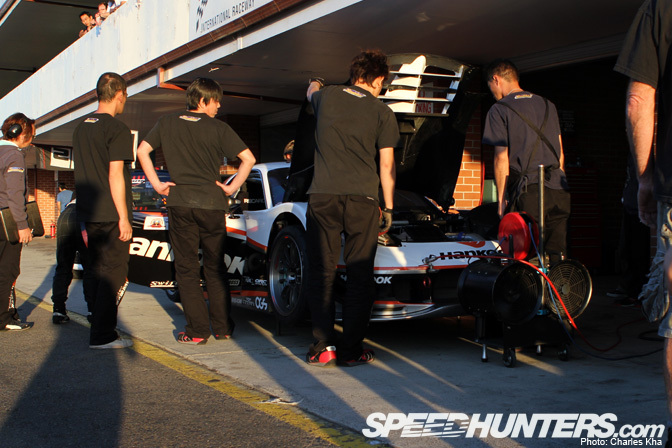 The crew are there to extract the absolute maximum from the cars…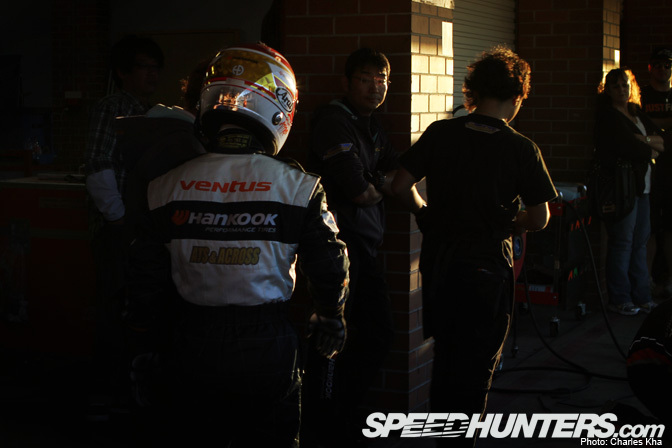 …And it's up to the drivers to harness it.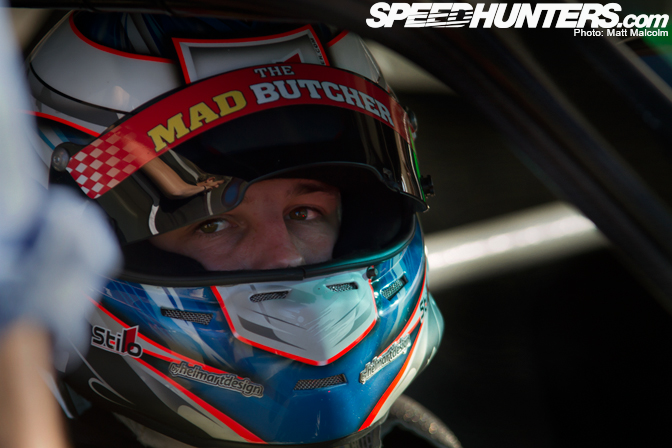 Don't mess with a mad butcher.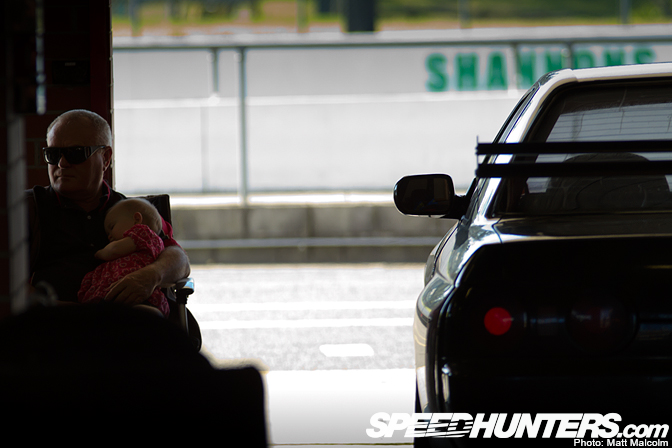 During the practice session, this baby was fast asleep despite the cacophony of noises in the pits.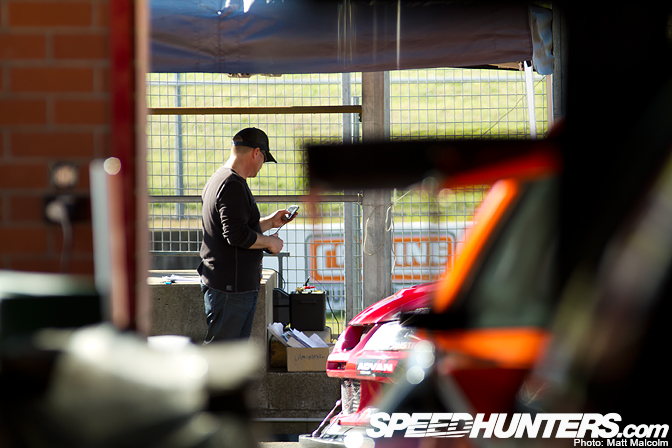 Ovidiu Zaberca lines up at the pit exit.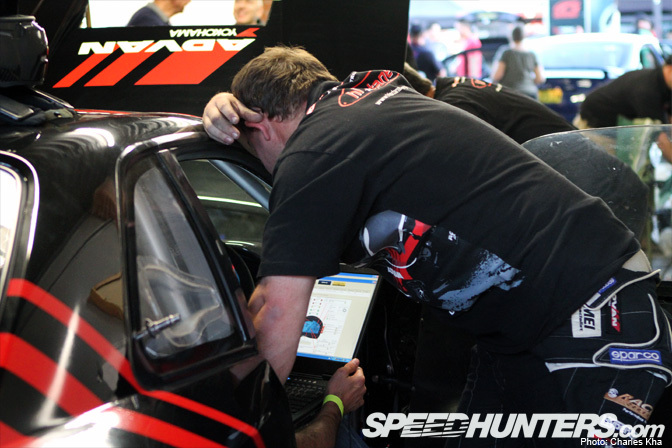 Mark Berry really lifted his game this year and is starting to get a handle on his R34. It truly is a world class time attack build, and as they dial it in I'm sure it will be a force to be reckoned with. Compared to last year, the Advan R34 GT-R was over three seconds quicker.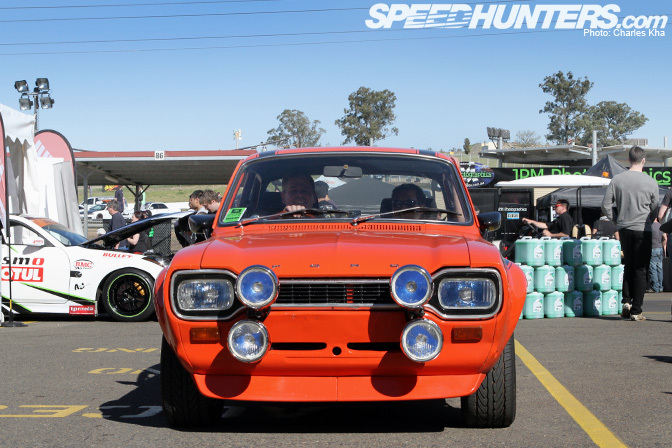 Last year Dino snapped a photo of a Ford Escort in the WTAC parking lot. Here's what Paul Brell's creation looks like this year.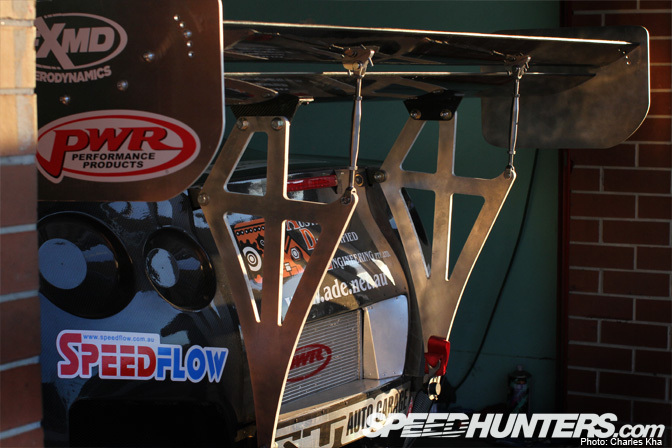 Aero is a big part of Time Attack racing…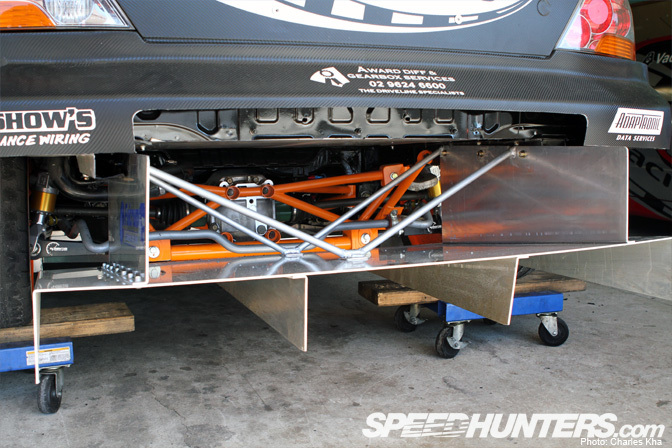 …And I spent a lot of time on my hands and knees to see the different approaches the teams had undertaken. Compared to last year, the number of teams running ground effects has increased exponentially. It was interesting to see the different designs on the cars, all chasing the holy grail of more downforce with as little drag as possible. Here you can see an Evo with the rear bar trimmed away to eliminate the 'parachute effect'.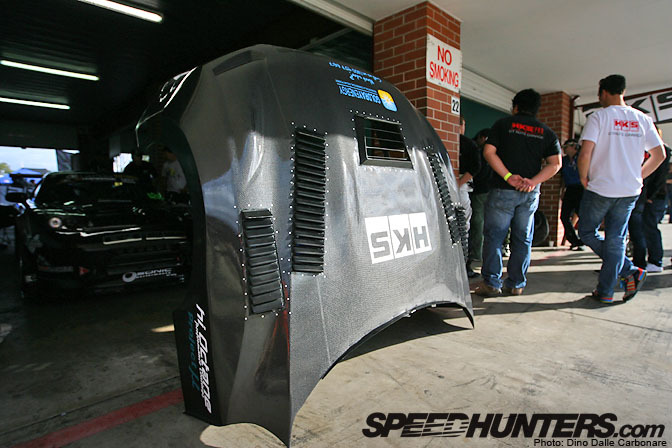 You might remember the Builds article we did on this particular GT-R. The GT Auto Garage / HKS R35 GT-R finished 9th with a 1:32.413 – a very respectable time considering it's pretty much straight out of the box.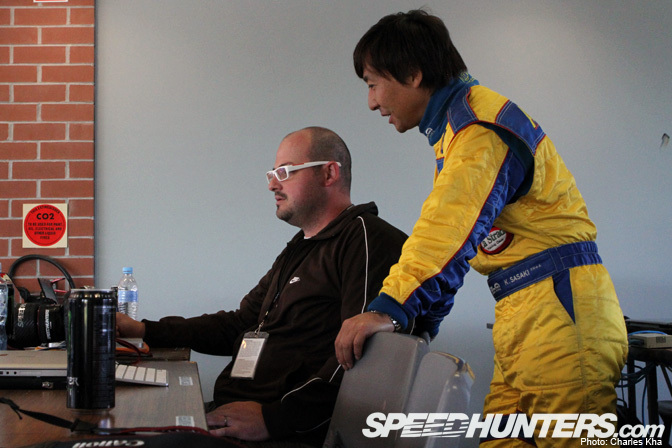 We spent most of our time trackside or in the media centre. Sasaki-san from Panspeed came up to shoot the breeze with Dino…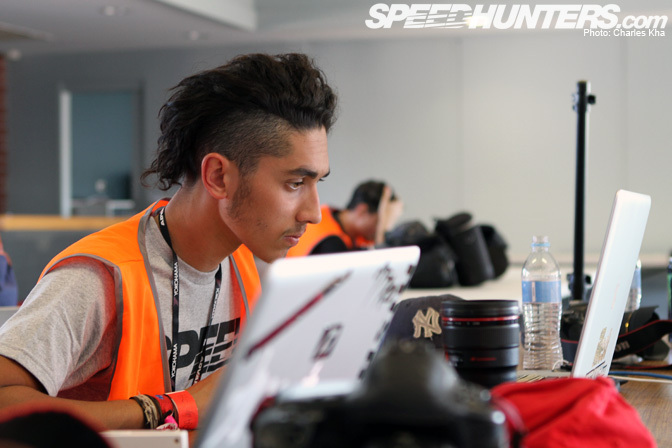 …Casey could be found downloading and prepping images. Or maybe checking Facebook.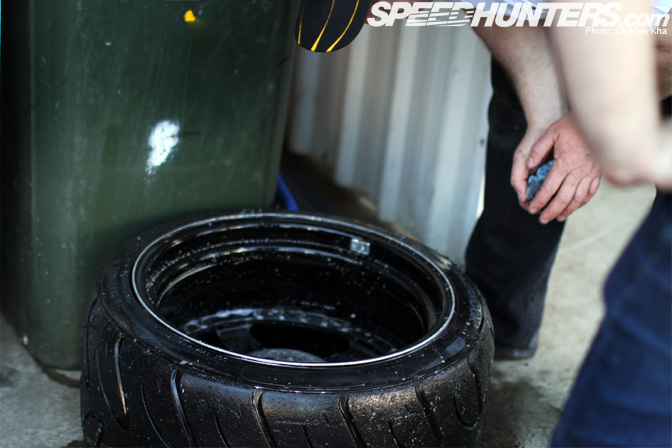 From the crack of dawn to well past midnight, there was plenty of action in the pit garages. There were gremlins, breakages and tweaks to the cars that constantly required attention. Here soapy water is used to check for leaks…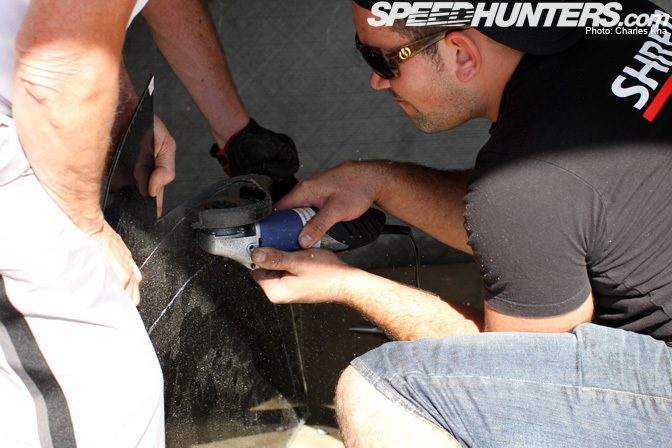 …While some additional aero was being cut out with whatever tools were on-hand.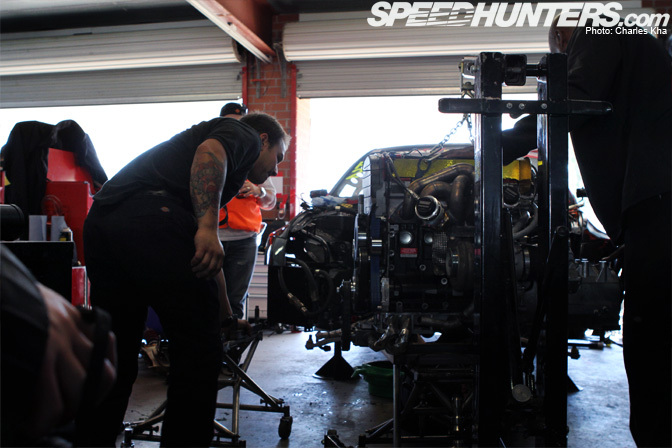 It became quite a common sight to see engines and transmissions being pulled out of cars.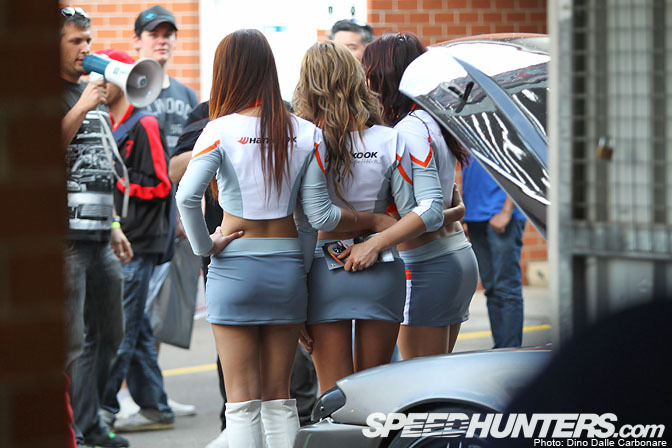 I wonder what sort of orders Motive's Andrew Hawkins was giving to the models?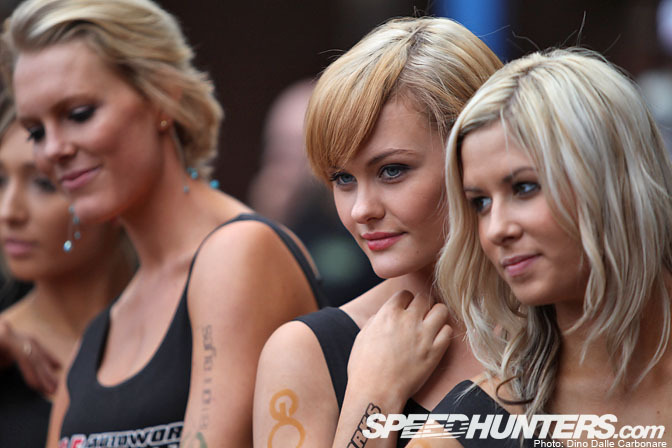 While the crowds were admiring the eye candy…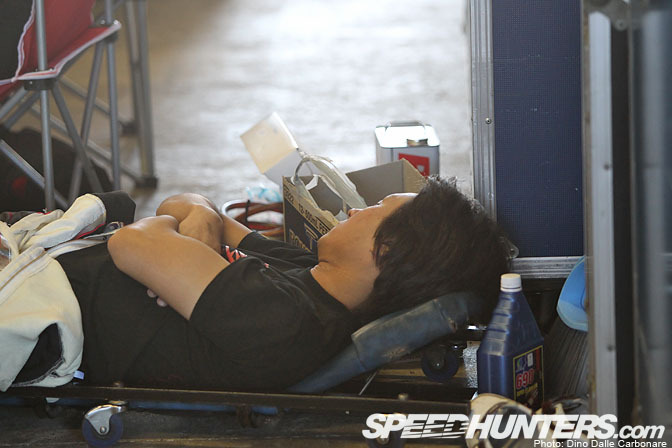 …Some drivers were catching up on Zs wherever they could.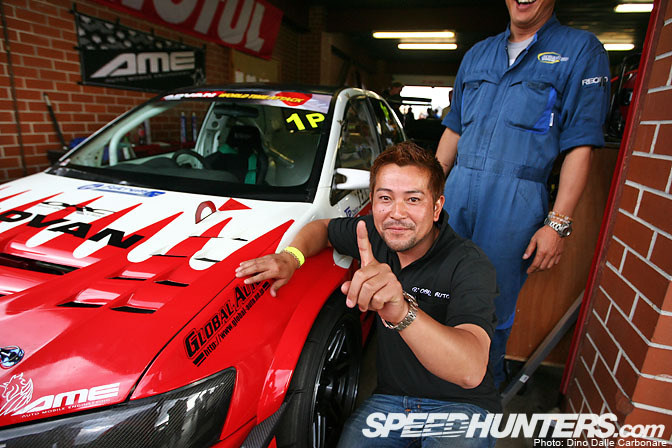 Global Auto's owner, Yasui-san, poses with the car he sponsors.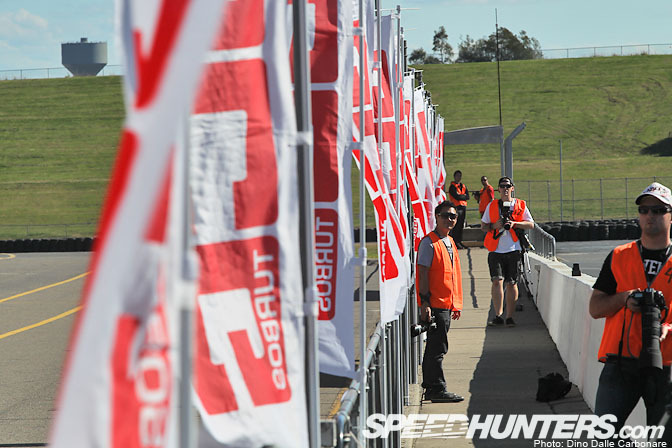 The hunters became the hunted. It was great to meet so many of our Australian readers, and sorry for those who didn't get a Speedhunters sticker. We ran out pretty quickly!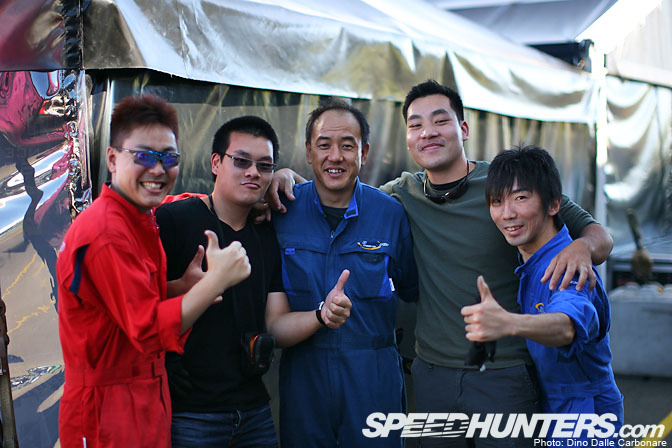 The Unlimited Works team posed with some of their fans.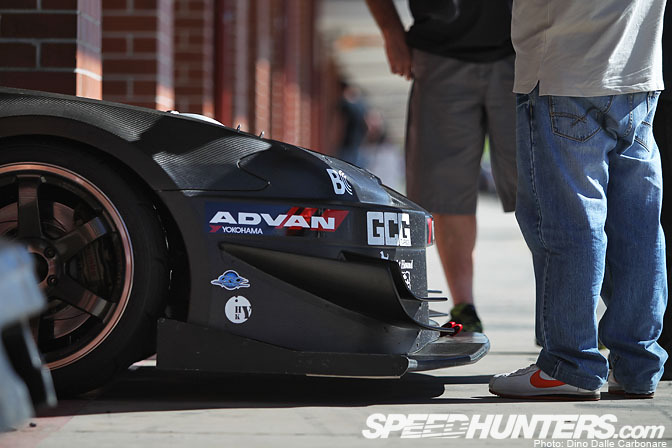 I'm sure being able to get this close to the overseas cars wasn't lost on the spectators.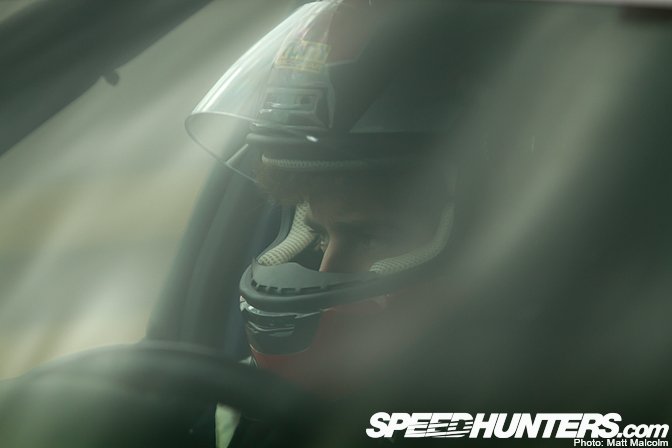 Many of the drivers strapped in early and donned their helmets, probably to get some alone time before they went out.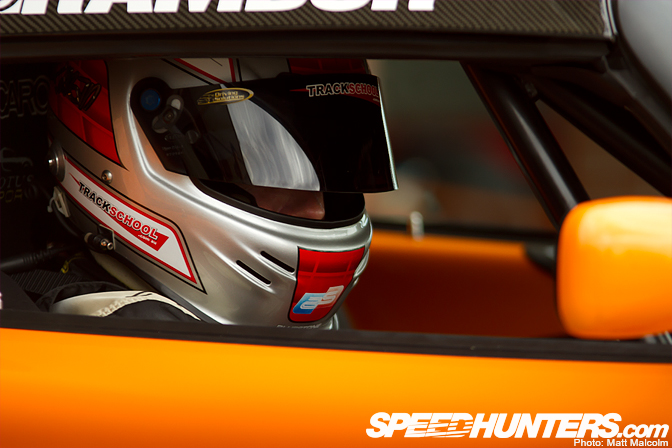 Some, I'm sure, were visualising their brake markers and turn-in points.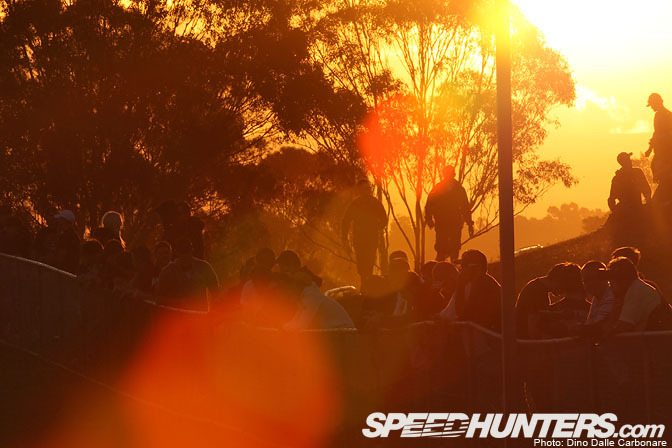 WTAC drew even bigger crowds than last year. To those that attended, what did you think of this year's event?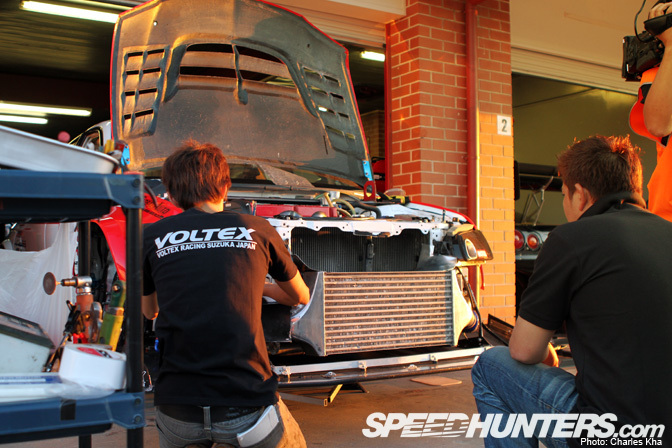 At first glance the Cyber Evo is somewhat underwhelming considering how quick it is. It isn't until you get up close that you see how much work has been done to it. Although it still has the silhouette of a streeter, it has become one of the most feared TA racers in the world.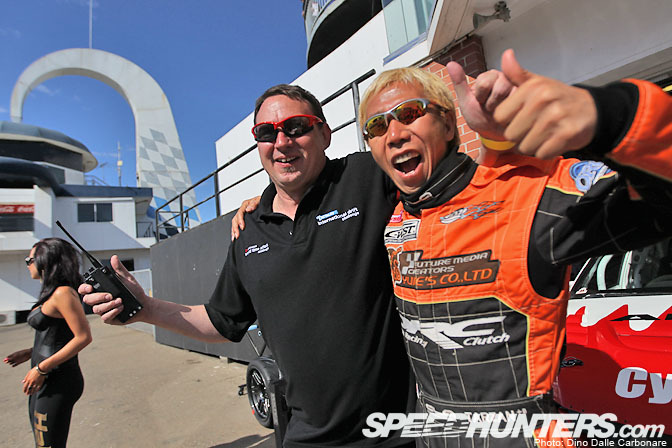 Here Tarzan Yamada celebrates with WTAC's CEO Ian Baker.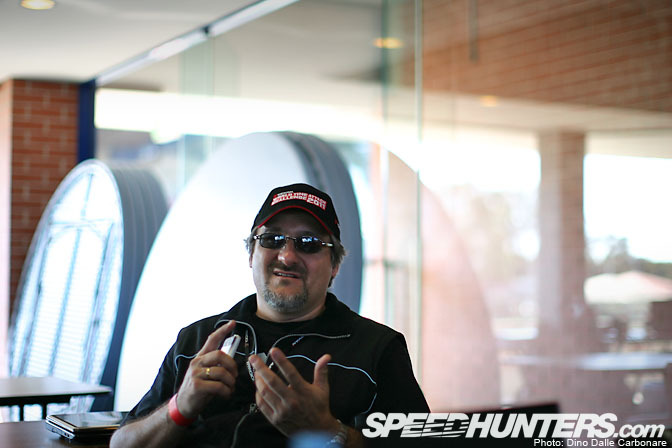 Another person behind the scenes is WTAC's Greg Lysien. Both Ian and Greg have played important roles in helping grow the Australian aftermarket industry.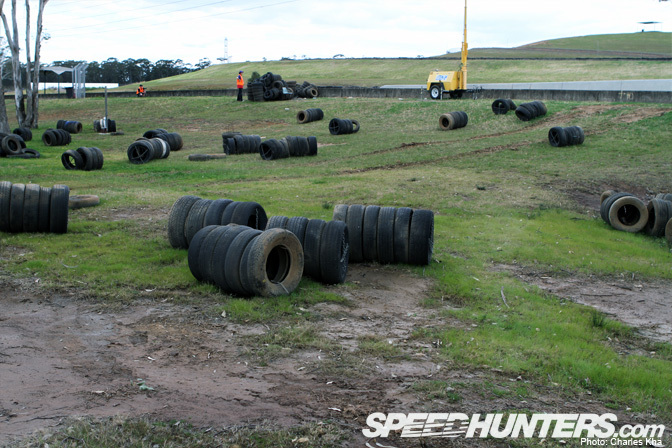 Perhaps next year the media can have some paintball fun in between sessions. Although the hi-vis vests would make us rather easy to spot!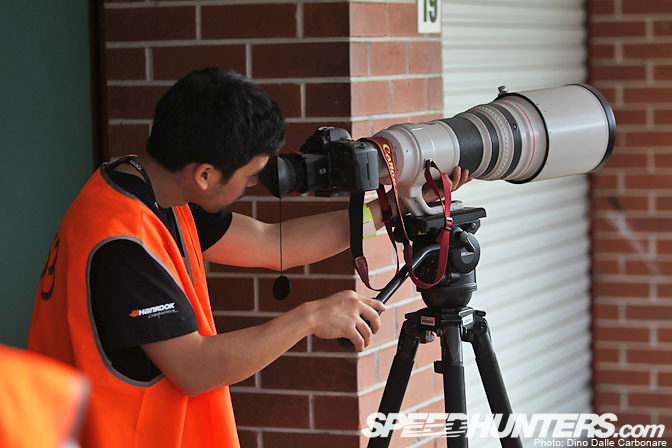 Matt Mead and Andy Ambarita were comparing bazooka sizes.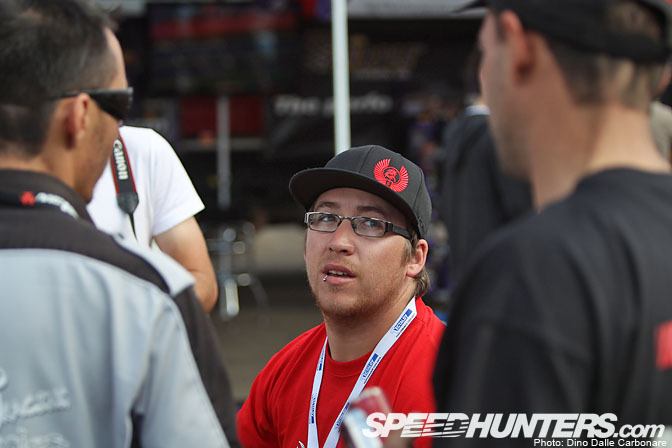 Drifter and ex-BMX world champ Luke Fink could be found pedaling around the pits.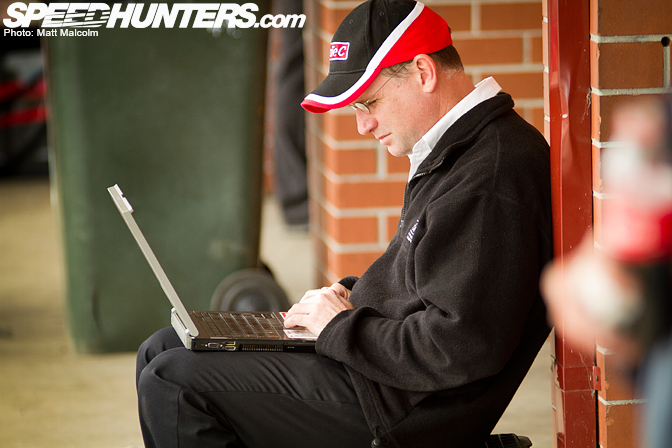 Telemetry was constantly being reviewed…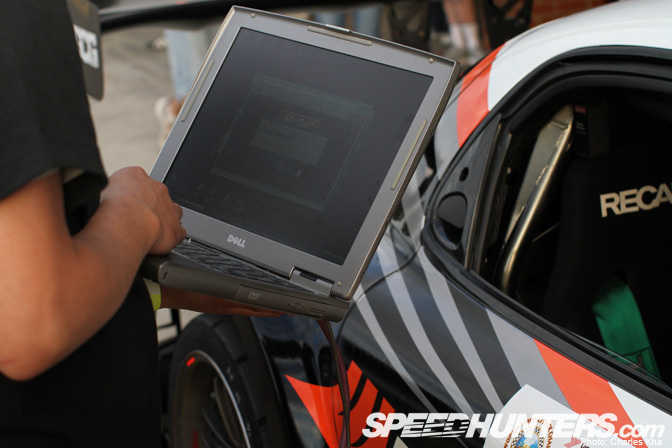 …And engine maps were constantly tweaked.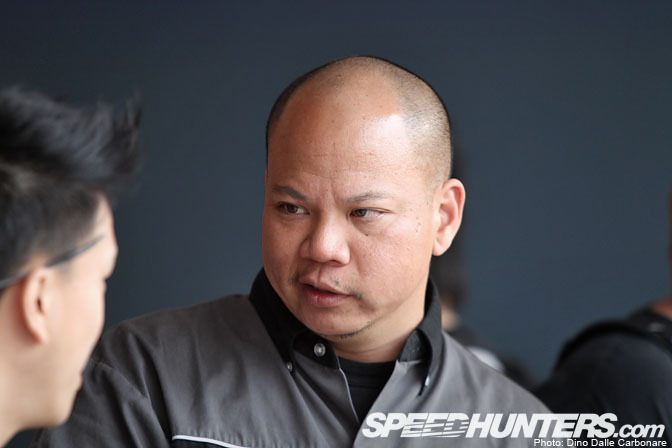 Cosworth's Eric Hsu flew down with the Sierra-Sierra Enterprise team. These guys take their racing very seriously.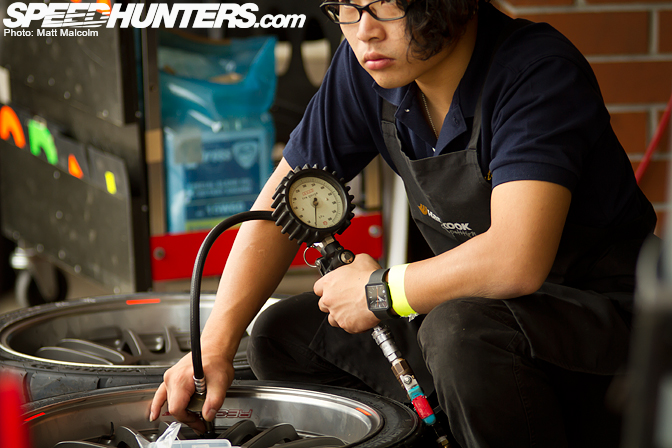 Tyres are a critical component in time attack. Pressures were constantly being monitored and adjusted.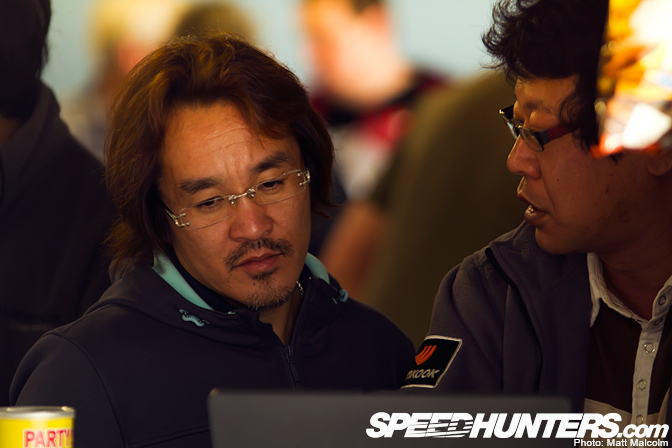 Laptimes were also carefully scrutinised. I'd love for the WTAC timing screens to start including sector times (and maybe F1-style colour coding) so that we can see who is sand bagging. It would mean teams could no longer do a bad sector to disguise a flying lap from their opponents.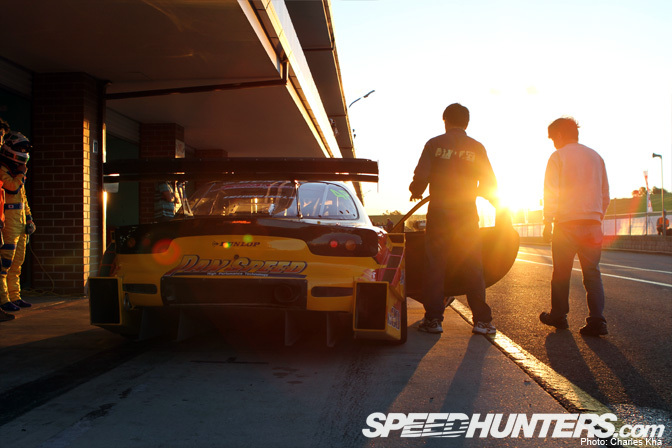 For the media, the last session of the day was the best to shoot, with the harsh Australian sun transforming into a stunning sunset across the front straight.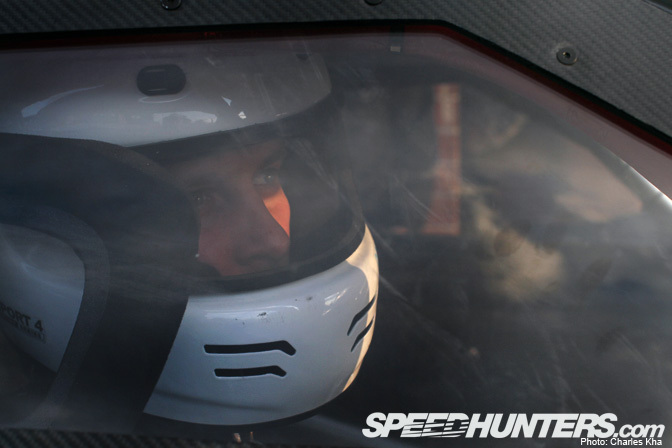 While it was great for the photographers, it was surely hated by the drivers who would've been blinded while approaching the super fast Turn 1.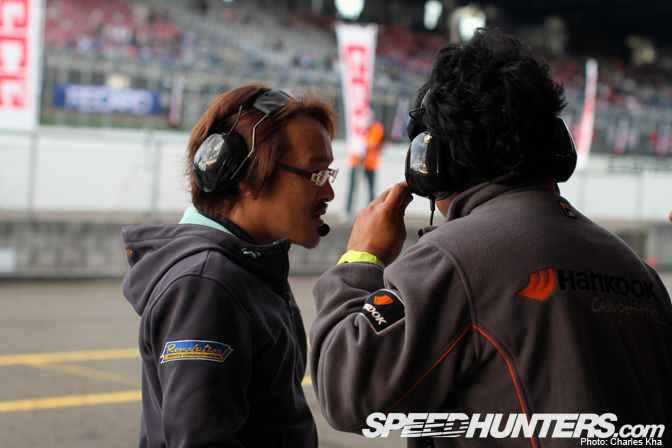 The last session was a very nervous time for the crews. Many could be seen tapping their feet or pacing around anxiously as they waited to see what times their cars would clock.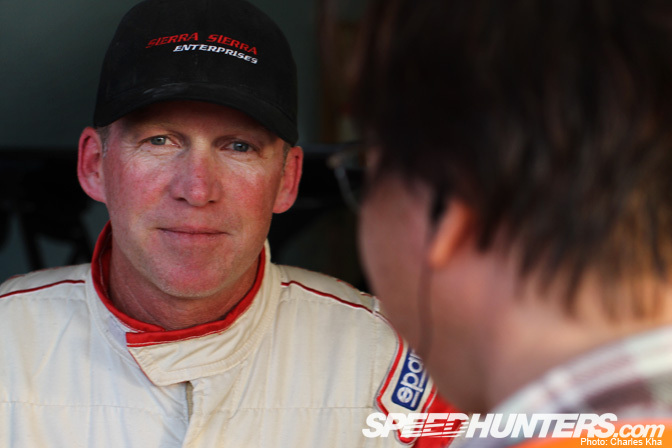 David Empringham forces a smile while being interviewed for Video Option after the event.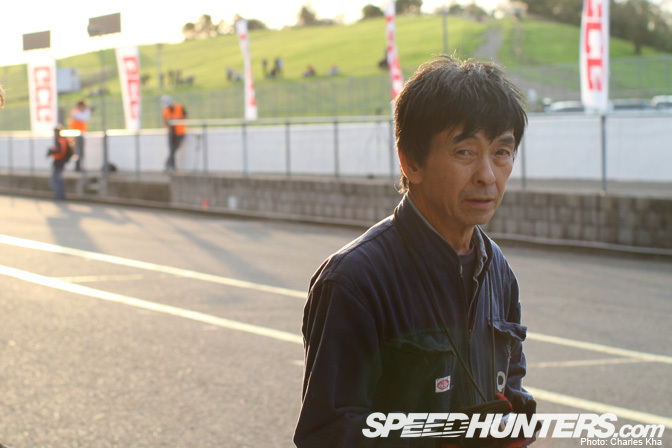 I think some people were getting a little irritated with me constantly stalking them with my camera.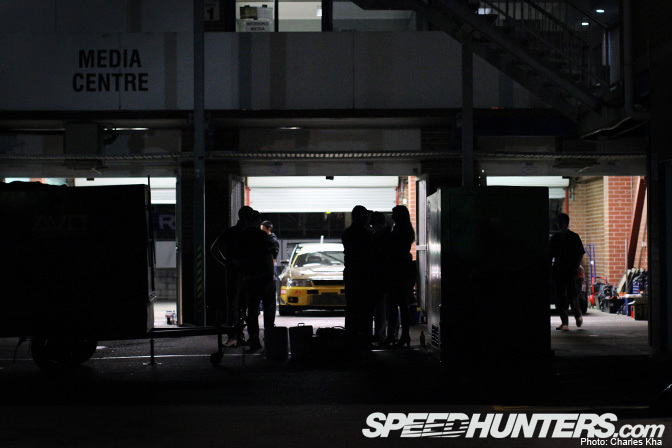 With WTAC wrapped up, it was time for the drifters to hit the track. Meanwhile the time attack teams were busy packing their garages.
Sydney's amazingly warm winter ended when a cold front hit on Saturday, bringing with it chilly temperatures.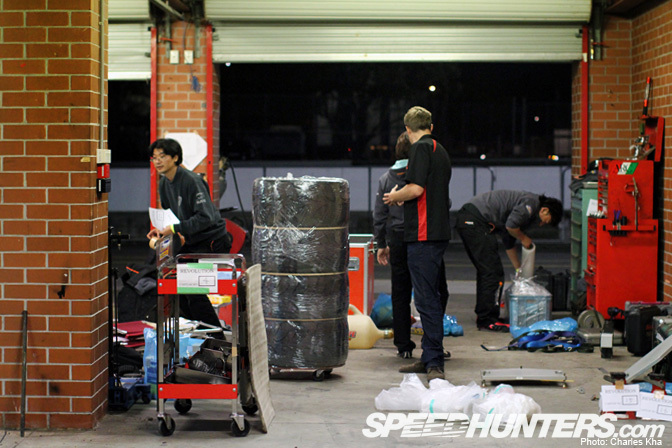 Many of the teams looked exhausted, but there was still many things to do.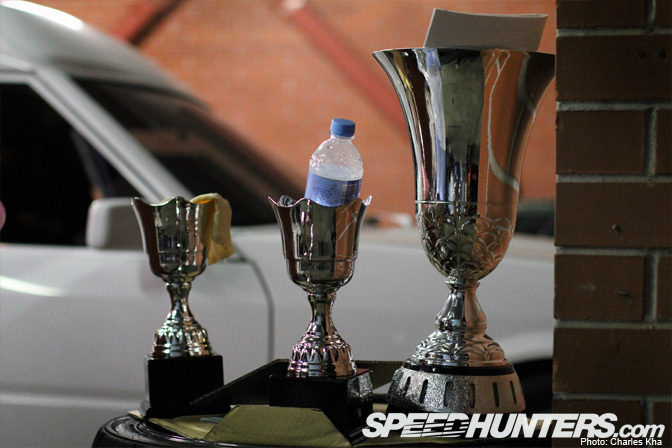 Celebrations were quickly forgotten as the teams got on with the dirty work of packing up.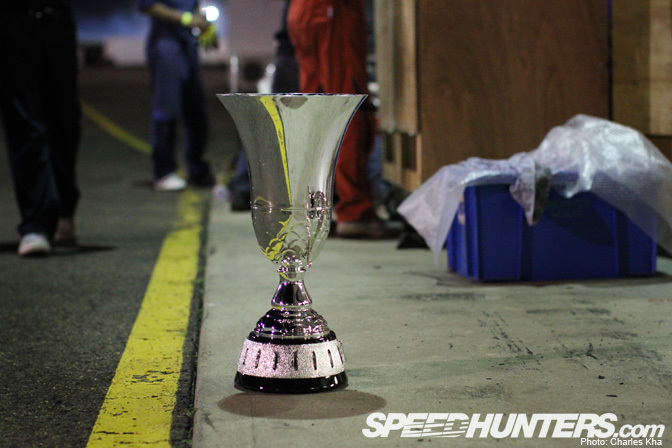 Tarzan Yamada's mega trophy sat alone in the pit lane.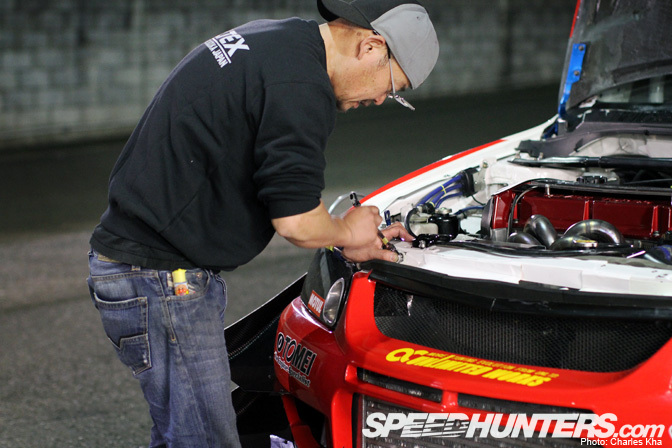 Nakajima-san from Voltex could be found removing their winning Evo's aero.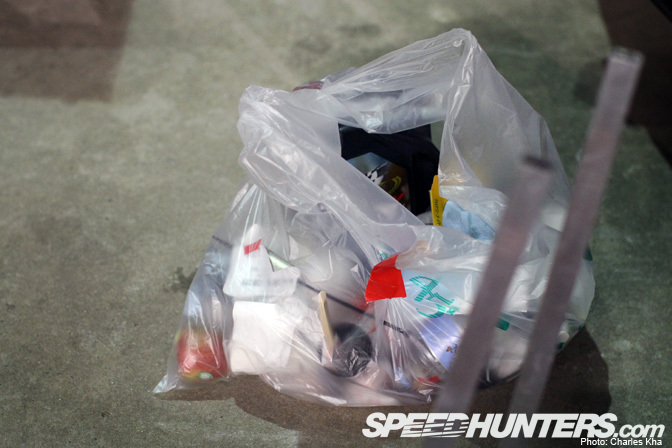 In true Japanese fashion, the Cyber Evo team cleaned up every scrap of rubbish from their pit garage.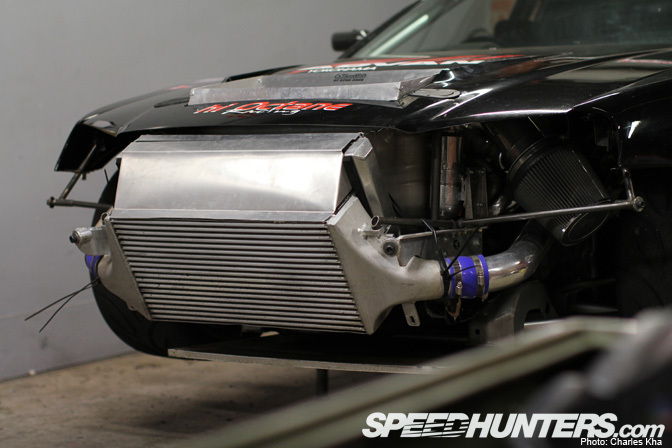 For transportation, the crazy aero on Mark Berry's Advan Hi-Octane R34 was removed.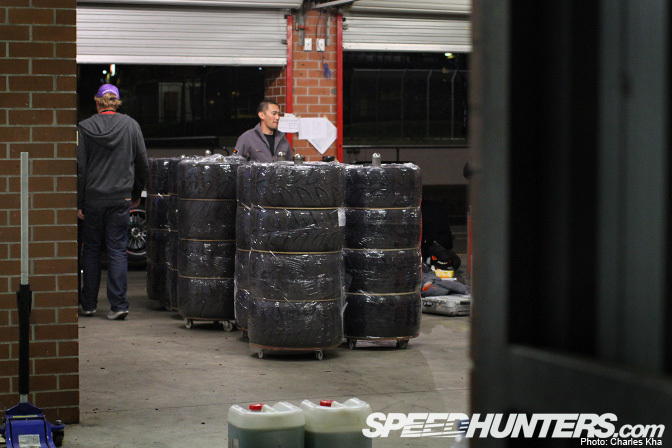 Unused tyres were packed in pallet wrap.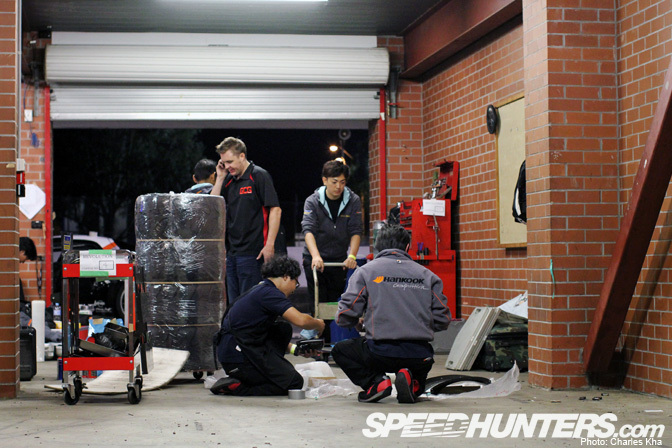 Inside Garage Revolution's pit, the team were busy accounting for all their spares and equipment. Anyone who has dealt with a carnet will know that every single thing that came in the container, must leave in the container.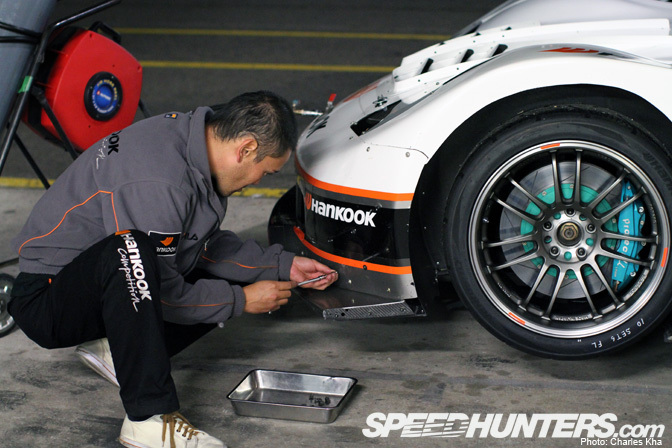 Their RX-7 was being stripped of its aero in readiness to go into its home for the next month…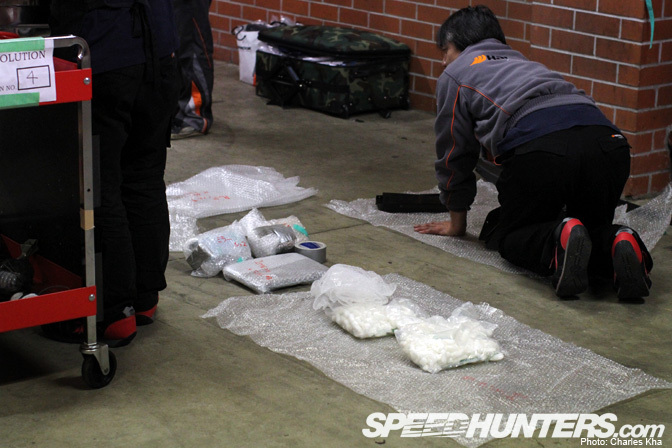 …With each aero component individually cocooned in bubble wrap.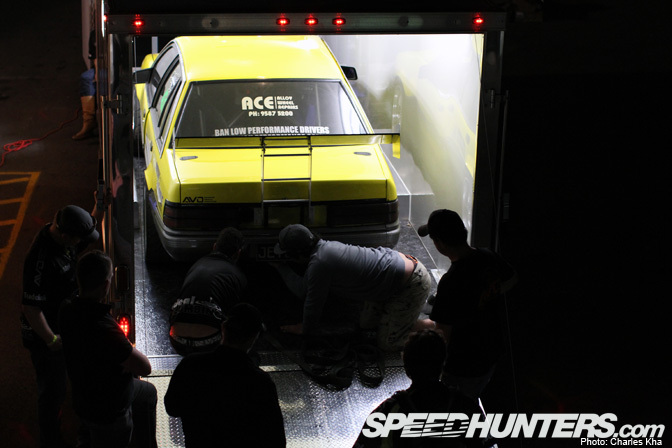 One of the more individual cars competing at WTAC was this VL Holden Commodore.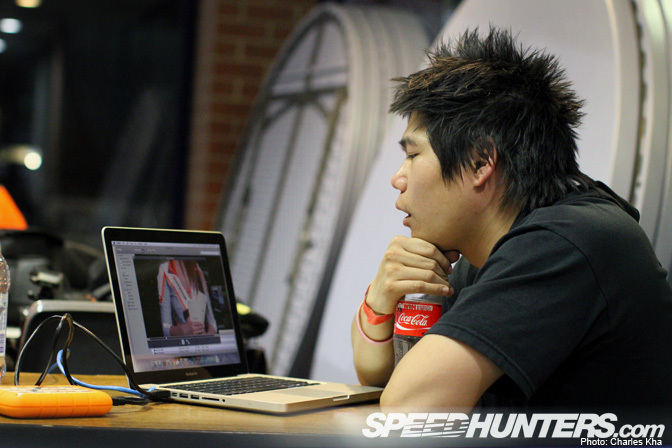 Some of the media were caught drooling over non-automotive things…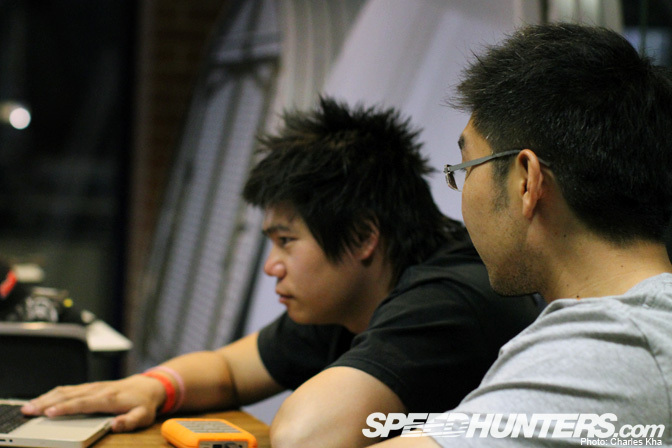 …And it wasn't long before others wanted to sneak a peek as well.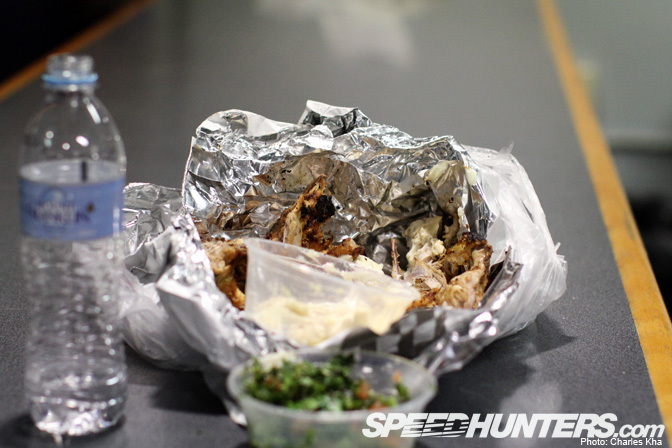 We were so busy getting our In the Moment posts up throughout the day that we didn't have time to stop for lunch. Around 8pm we attacked this chicken like vultures. A few of the other journos finished off the carcass.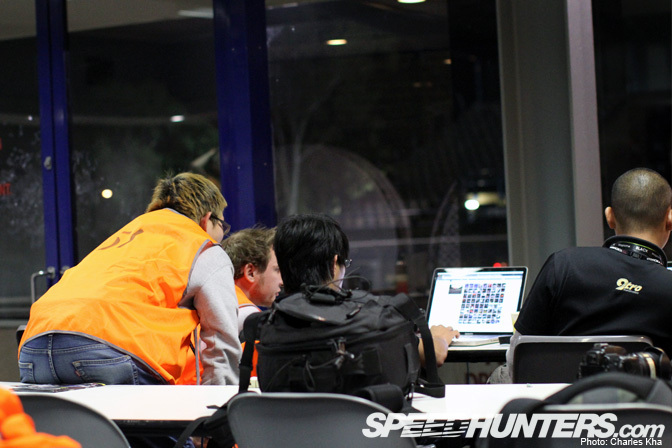 This year there were quite a few international photographers and journalists that made the trip to Australia, including these folk from Thailand and Singapore.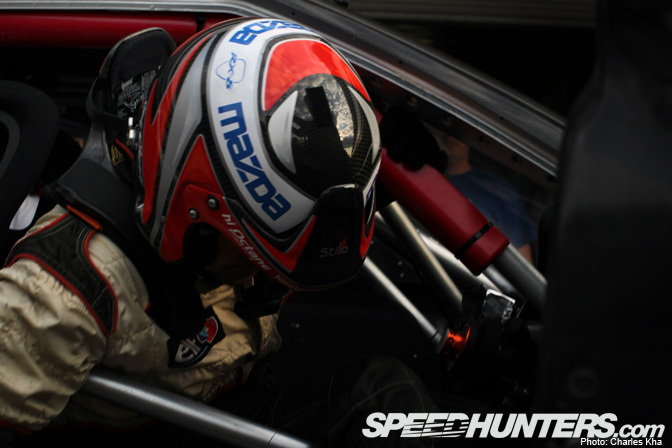 The past weekend was bliss for TA fans, with WTAC and GTA on at the same time. I wonder what 2012 has in store for Time Attack?
Next up, I'll take a look at the WTAC car show.
– Charles Kha
Photos by Casey Dhnaram, Dino Dalle Carbonare, Matt Malcolm and Charles Kha