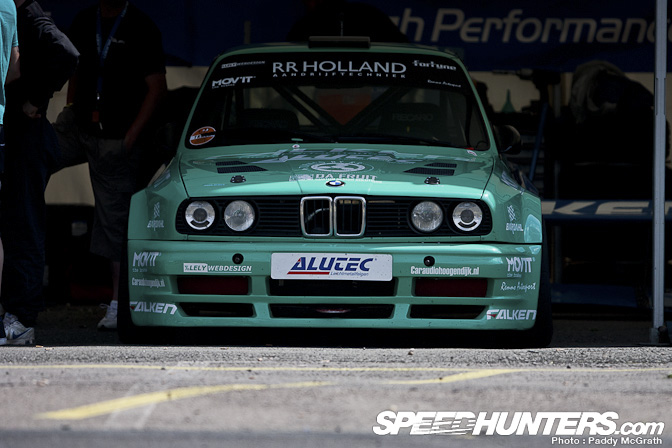 To say it has been just a bit busy here at Speedhunters towers these last few weeks would be a bit of an understatement. Trying to get through so many high quality events in quick succession, comprehend them and then try and accurately portray them is quite a challenge.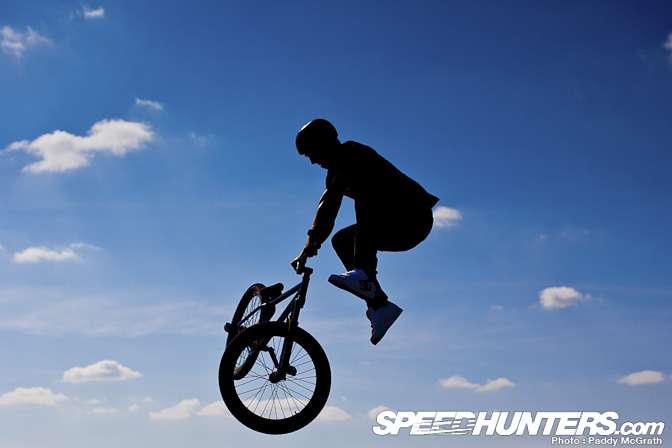 Take Awesomefest for example; an automotive culture get together, the likes of which I've never seen before. By combining several different sports and hobbies which all relate to each other, a recipe was in place for an event which would either be a huge success or total disaster. I think it's fair to say that the former applies in this case.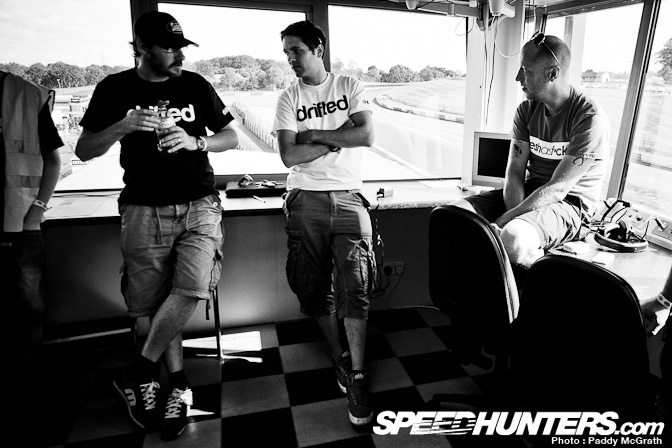 From left to right : Ian Gratton and Jordan Butters of Drifted.com fame with our adopted Speedhunter Stephen Brooks. We say adopted as Stephen had elected to join forces with the Speedhunters crew for a Drifted Vs Speedhunters paintball battle at the Awesomefest paintball arena. The battle never happened as we decided to show mercy on the poor Drifted guys who get to live for another year after a plea for mercy form Drifted founder Jordan. (That last part may or may not be true)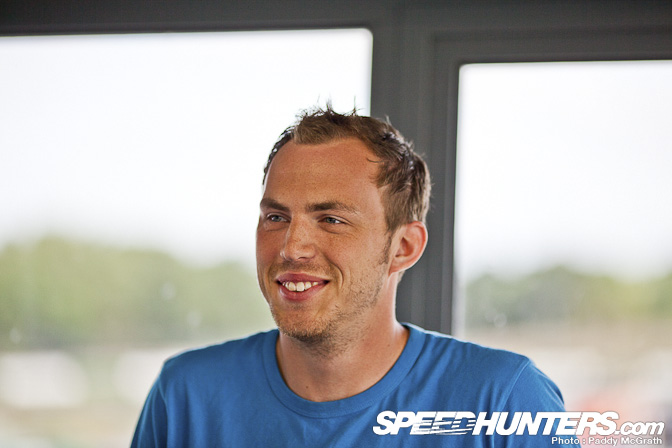 When not skidding new Jaguars on the continent, Mr. Al Clark heads up the Driftworks media team. Any of you who have watched Stephen Brook's lastest video will surely have marvelled at the incredible chase car footage. Al was the guy behind the wheel of his own E46 M3 (which now needs a respray) who provided chase car duties all weekend.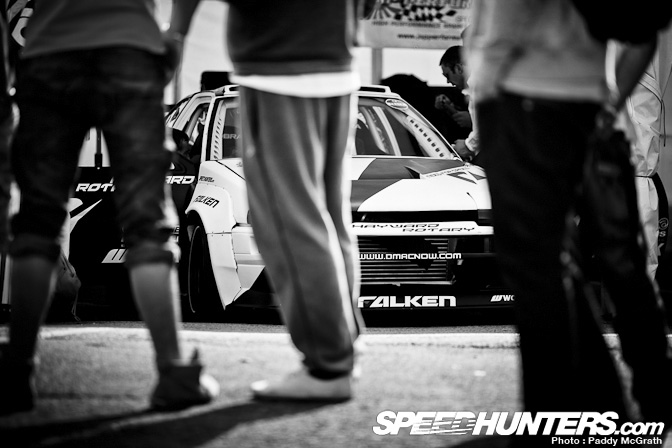 Those of you in attendance at Awesomefest will surely have noticed Darren's absolutely incredible rotary powered AE86. Although it's still in its infancy, this car will provide both shock and awe in time.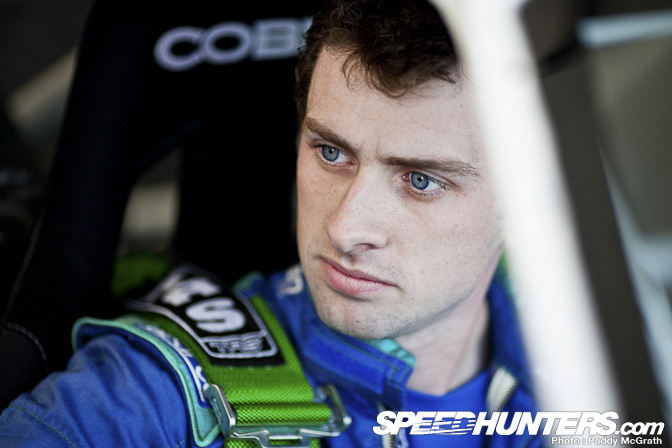 Be sure to read Darren's version of events from his recent drivers blog.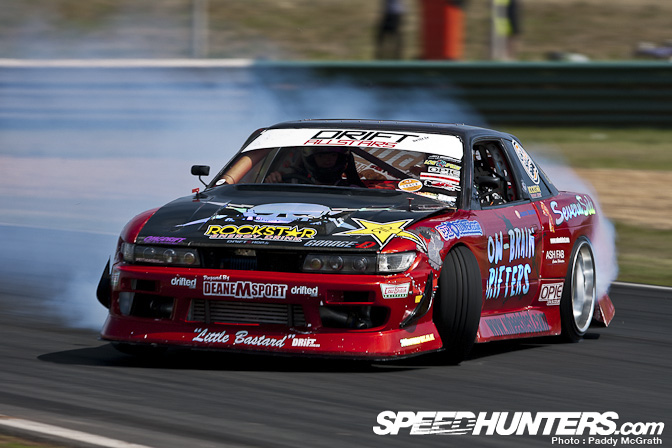 It was my first time shooting at Mallory Park and the entry speeds into turn one are mind blowing. The Low Brain Drifters decided to remove James Deane's BGW for the event – what do you guys think of the result ?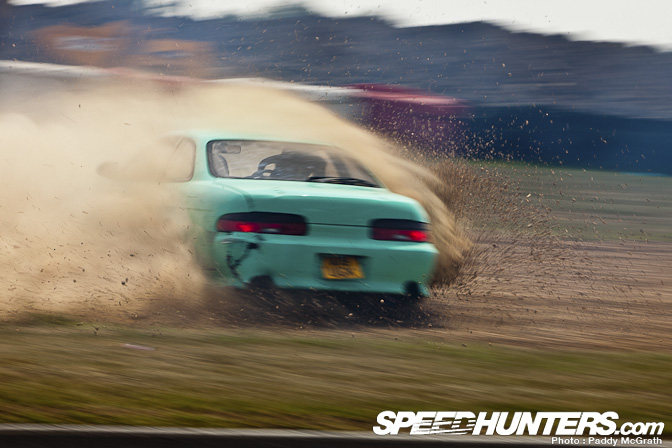 When things went wrong for someone, generally it ended up in a pretty spectacular off.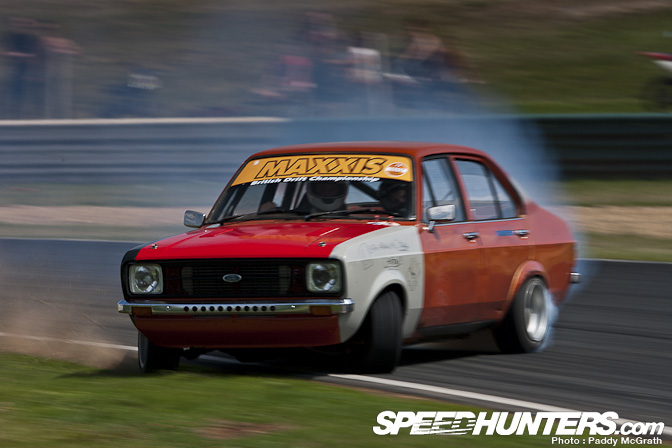 Although I was only trackside for a short period of time, two drivers really impressed me. Whoever this guy in the YB powered MKII Escort is …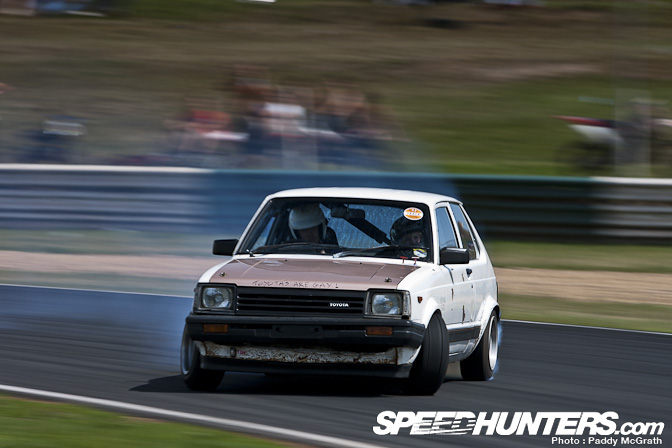 and whoever you are in this KP Starlet, my proverbial hat is off to you both. Absolutely top notch, big balls driving every time you were on track.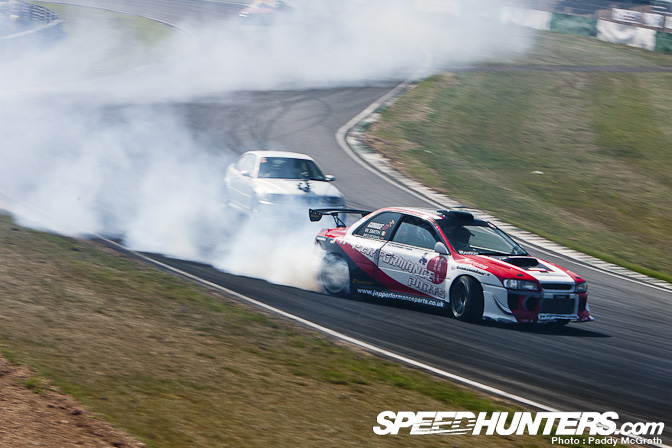 Walton Smith being chased by Al Clark's camera car.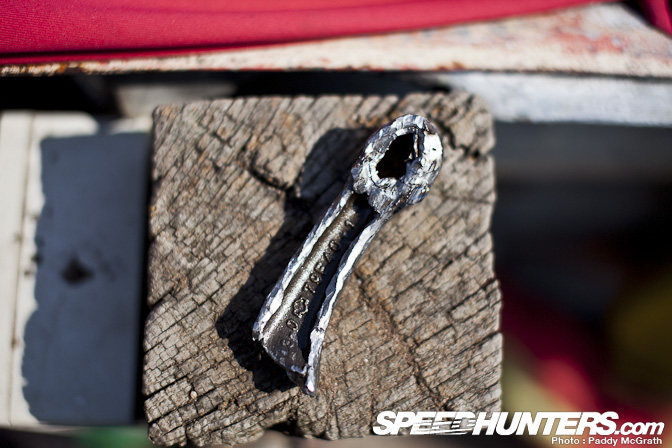 Another SR motor bites the dust – this one in particular decided to eject a conrod during the Saturday afternoon sessions.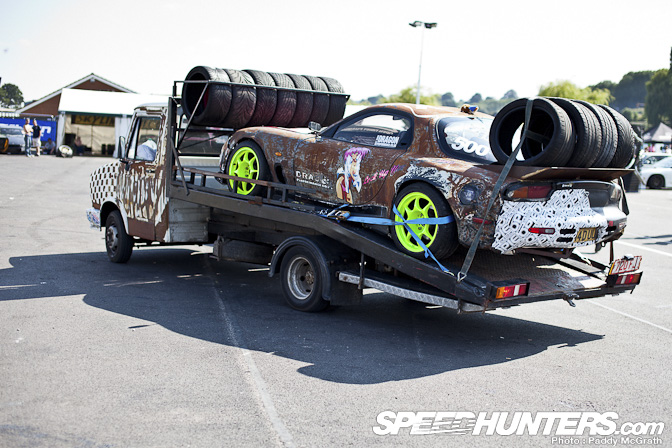 Dragon Performane arrived Saturday evening with their opinion dividing RX7.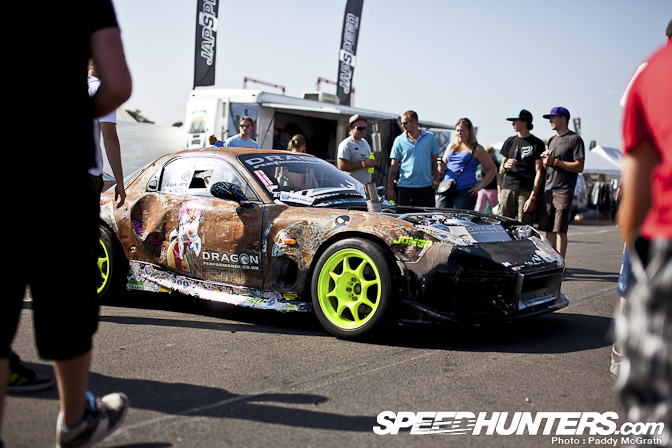 For any of you that know Ross, you'll know that this car perfectly portrays his personality. I love the car as it's such a breath of fresh air to see someone not taking themselves too seriously.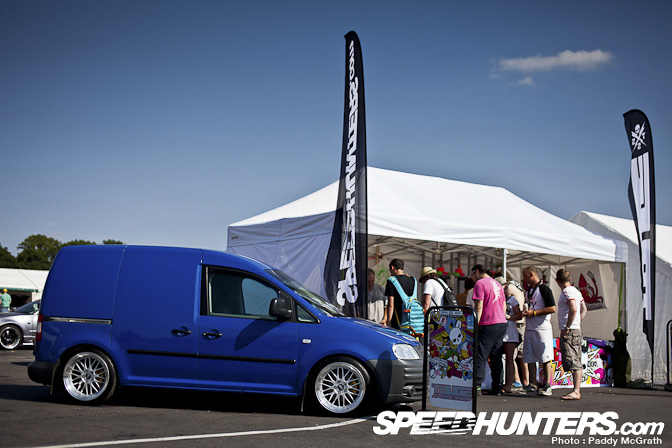 My poor old Caddy van got promoted to the Touge Automotive stand for Saturday. Seeing this picture makes me a little sad as I've just sold it and I'm literally about to head outside and clean it out before its new owner arrives to collect. She has been a faithful companion to me and will be sorely missed. My next project is however almost ready to be collected …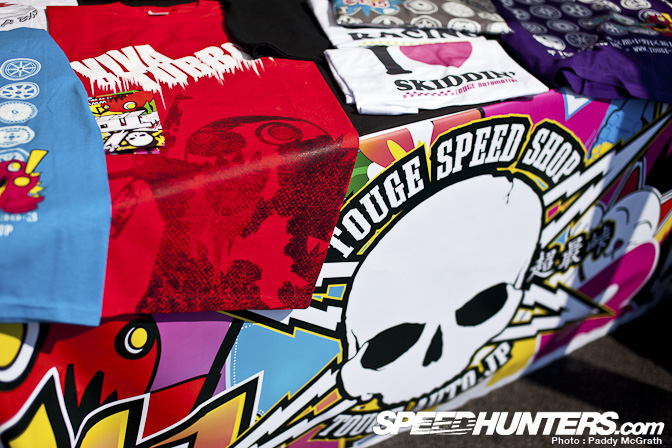 Gareth at Touge Automotive always seems to have a crowd around his stall no matter what the event. I'm a huge fan of his design skills – the use of bright colours, detailed graphics and some interesting characters make these a hit amongst the motoring community.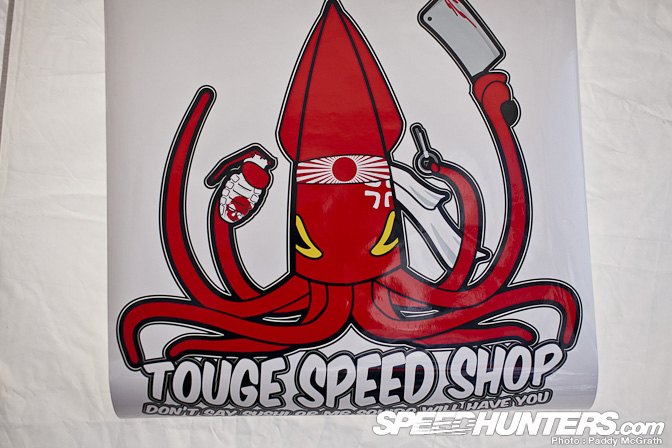 Meet Mr. Squido, Turbozilla's latest companion in the TA lineup.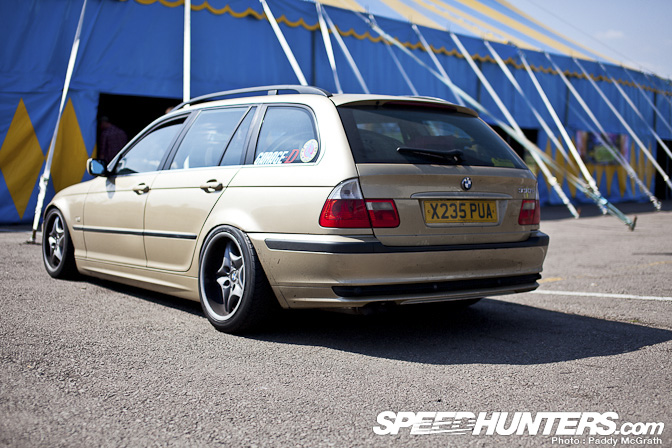 Ben 'Bon' Broke Smith's amazing 330D estate. I say amazing mostly how to Bon drives the thing – absolute full tilt and often sideways every where it goes !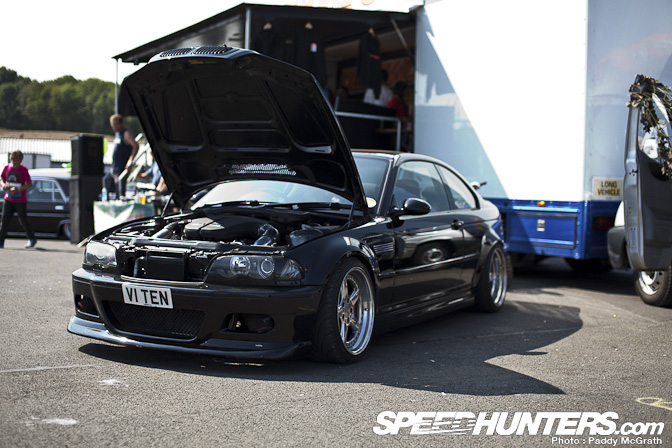 Phil Morrisson's E46 was on display …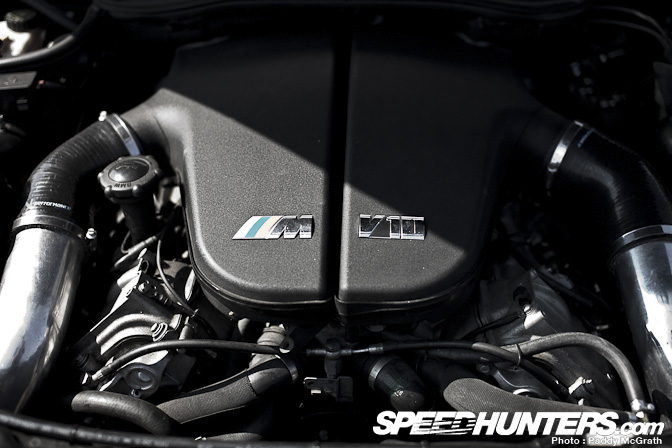 … sometimes a picture says it all. I'll be chasing down Phil for an in-depth feature in the coming weeks.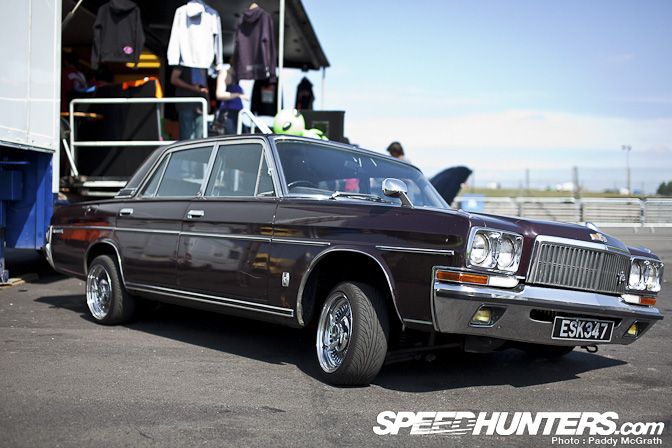 Awesomefest wasn't just about drifting, it was just about everything, well, er, awesome.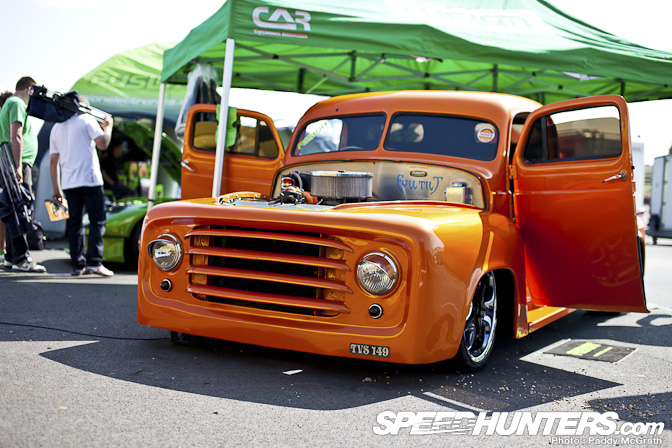 Split screened low rider with mega V8 powers on the Fusion audio stand certainly attracted a lot of attention.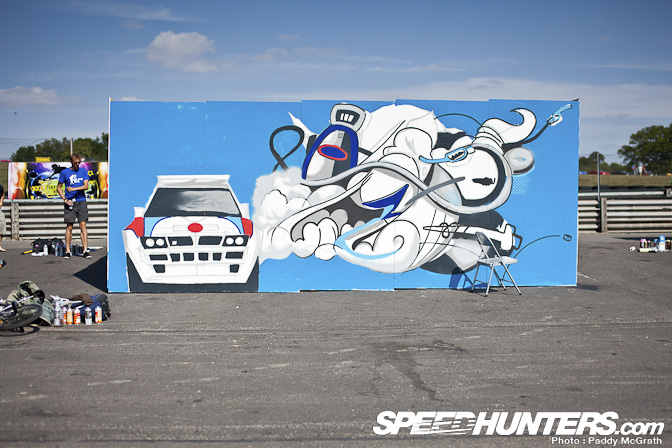 There was even an area for those wanting to try their hands at spraypaint to have a go – a true gathering of like minded and creative people.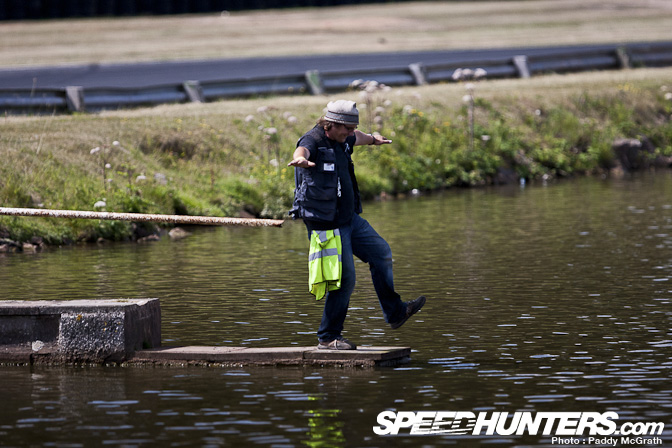 Our own Ross I'Anson doing his very best Karate Kid impression – unfortunately he didn't fall in (I obviously mean unfortunately as in it would have been hilarious)
Awesomefest for its first year delivered. I can't wait to see what they come up with in 2012 …
–
Paddy McGrath