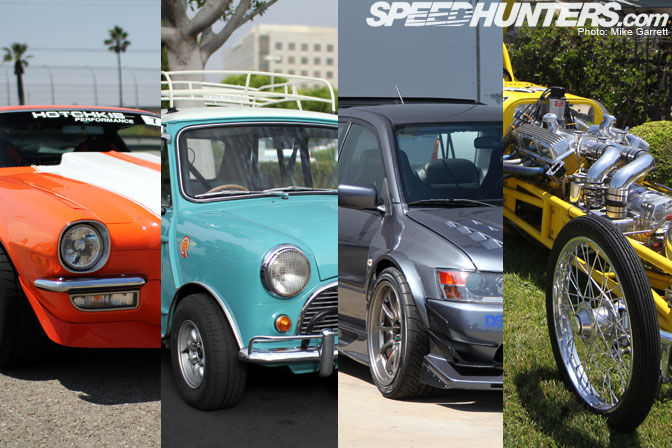 As you can tell, it's been an extremely busy weekend for the global Speedhunters crew. While much of the team is on duty at Gatebil, I've been quite busy myself here in good old California. Actually, I set a personal Speedhunting record this weekend, shooting four different events in a 48-hour span.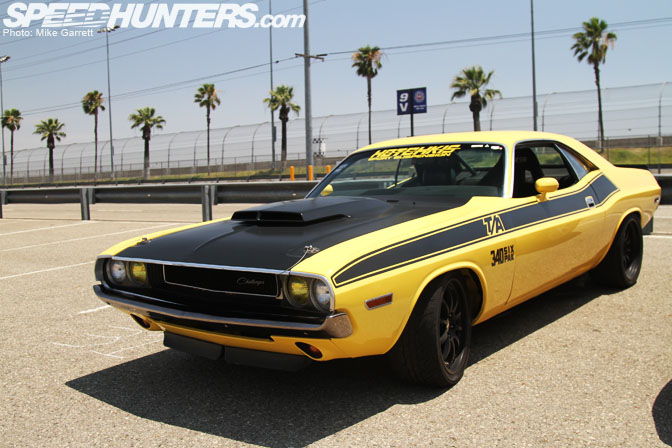 The action started off on Friday when I headed out to Autoclub Raceway in Fontana. Our friends at Hotchkis were holding an autocross test and tune day as part of the NMRA/NMCA drag event and they invited me to come out and have a look.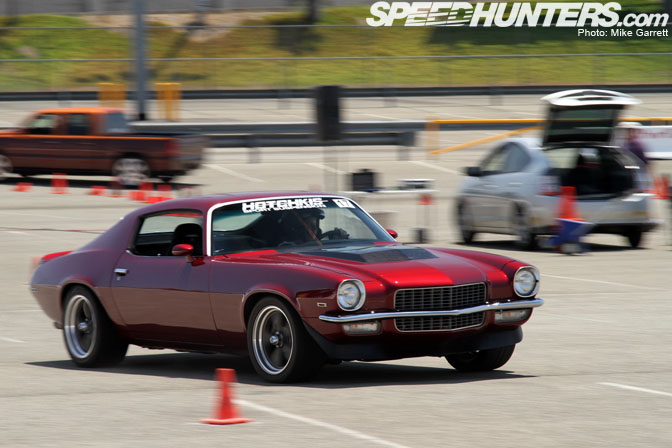 A tight autocross course combined with some of the coolest muscle cars (and trucks) around is always a recipe for good entertainment. After hanging around the autocross for a while, I got in the car and fought Friday evening traffic on the way south toward Orange County.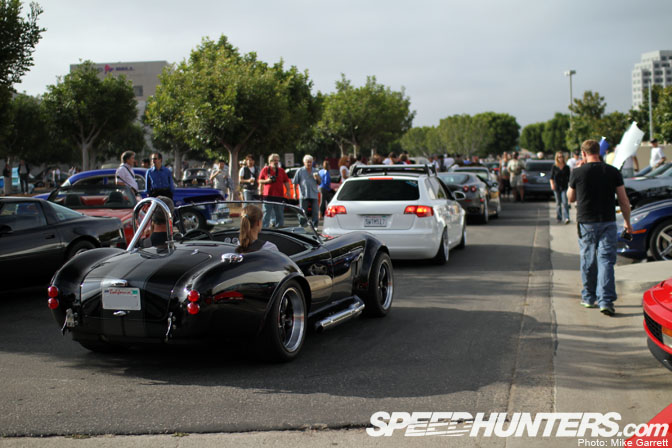 After a fine dinner, I set my alarm for dark o'clock and hit the sheets. You can't spend a weekend in Orange County without hitting up Cars & Coffee, so that was the first of my stops on Saturday.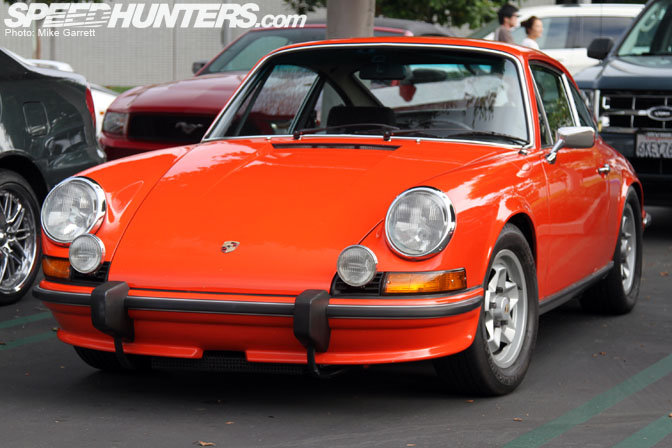 You can always count on seeing great machinery at C&C, and this weekend was no different.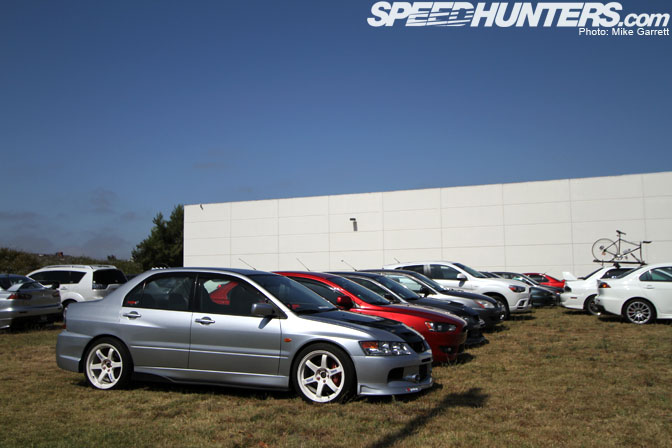 Once Cars & Coffee disbanded, I jumped on the freeway again headed toward the city of Cypress. The destination was the American Mitsubishi headquarters and Mitsubishi Owner's Day 2011. Naturally, it was absolute heaven for LanEvo enthusiasts.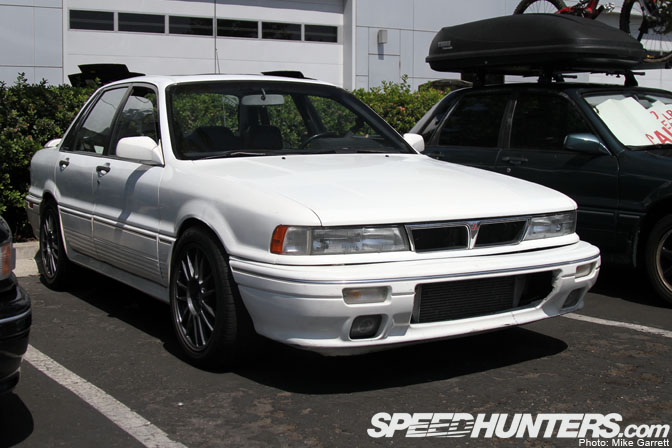 But there were plenty of non-Evos that joined in on the fun as well.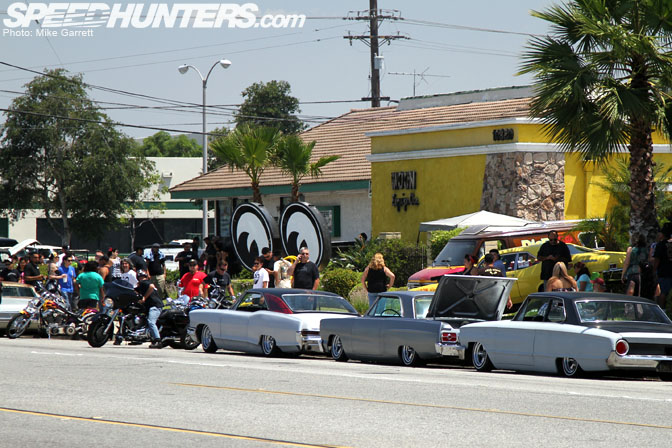 Once I had my fill of Mitsubishis, I made my way to Santa Fe Springs where Mooneyes USA was hosting its annual open house gathering. Gearheads from all over SoCal cruised over to the distinct yellow building for an afternoon of good cars, good music, and good times.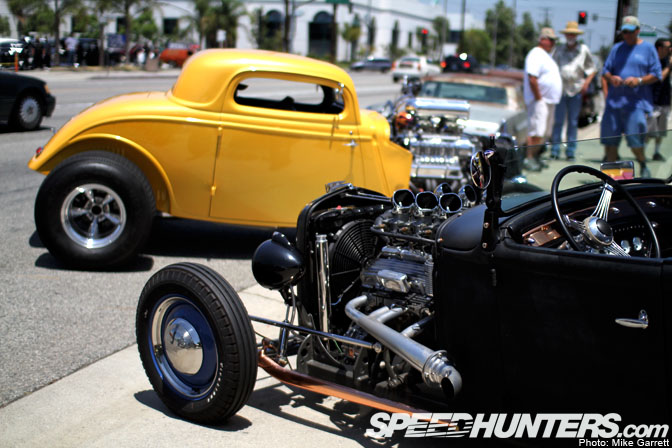 It was a fine way to wrap up a busy weekend of Speedhunting.
I've got lots to come from all these events, but right now I'm about to collapse onto my keyboard so I should probably head to bed.
It's gonna be a good week!