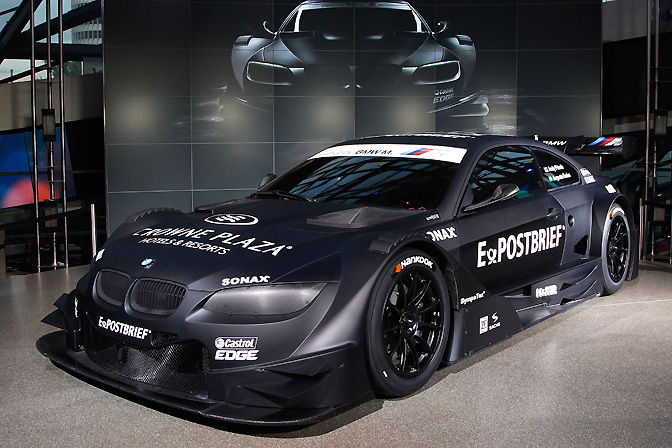 BMW rolled out their concept for the new look 2012 DTM series this evening in Munich, ahead of this weekend's DTM round.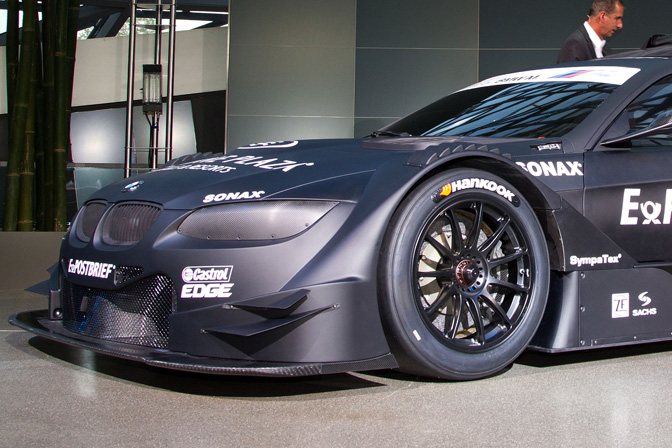 New regulations for next year have been introduced to reduce costs with a standardized chassis and other parts. Aero changes will also lead to more exciting racing, back to the Golden era of 90's DTM. This also allows 2 door coupes such as this M3 and Audi's S5.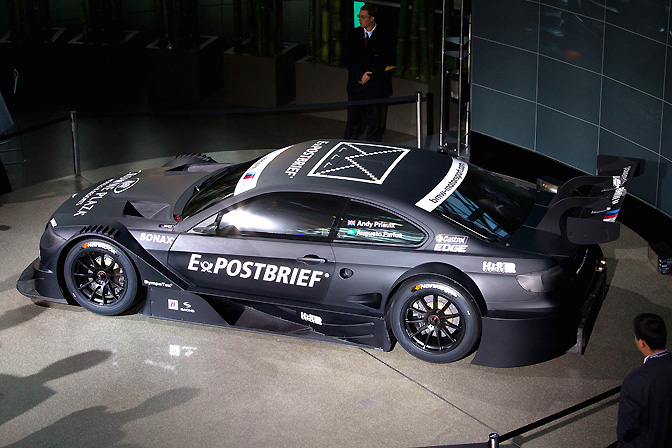 These new regulations have already resulted in BMW Motorsport returning to the German series. The carbon fibre bodied race car uses a 4 Litre V8 engine producing 480bhp, limited by an air restrictor. Exact chassis rules have not been made public, so don't be surprised if the car's appearance changes during testing. Visually it does remind me of the older DTM cars.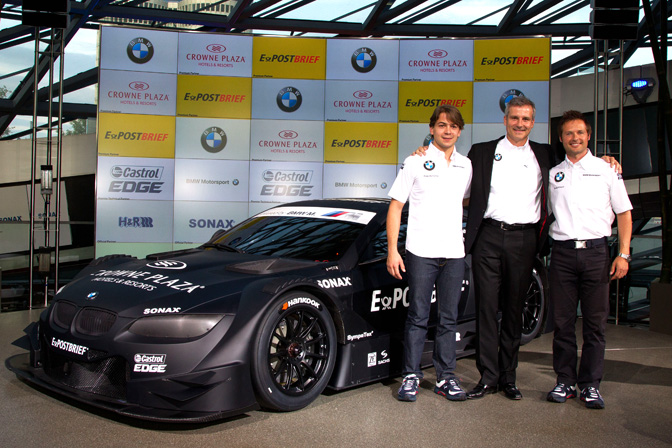 BMW also announced their first two DTM drivers. Team Need for Speed Dubai 24 Hour winner Augusto Farfus and Andy Priaulx were also introduced by new BMW Motorsport Director, Jens Marquardt  as the first two DTM Drivers.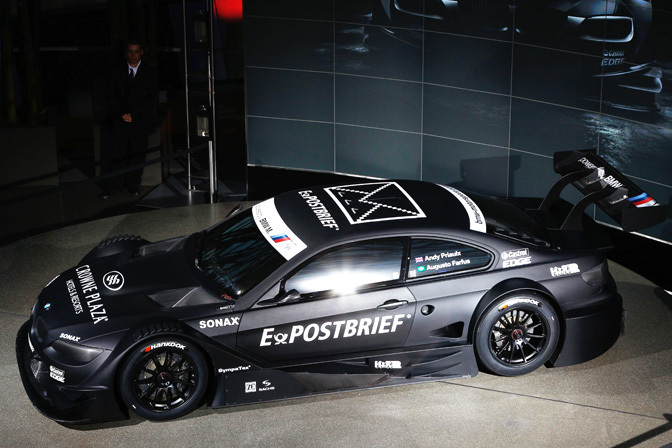 BMW were very successful in the DTM between 1984 and 1992 with three titles, 49 wins, 64 Fastest Laps and 30 pole positions.
Audi is due to release a S5 concept soon, while Mercedes will run with a C-Class.
-Andy Blackmore
Images: BMW Motorsport