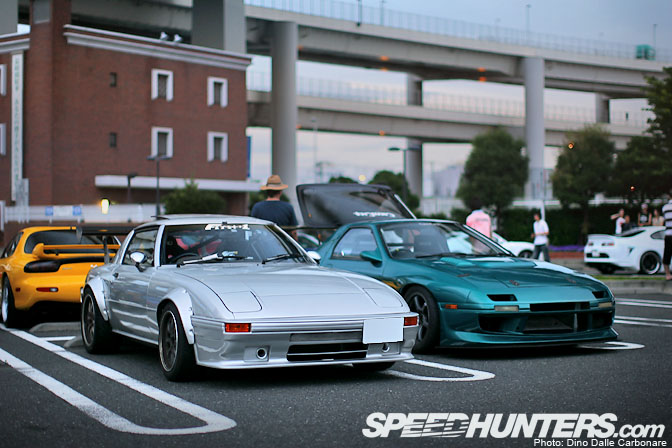 It never fails to amaze just how much dedication rotary owners seem to have here in Japan. Knowing that things begin to warm up pretty early during 7's Day I made my way down to the Daikoku PA at 5:30 last night and the place was already full! When it comes to word of mouth gatherings there is nothing that comes close to this meeting, with rotary aficionados coming from every corner of Japan for a night of celebrations.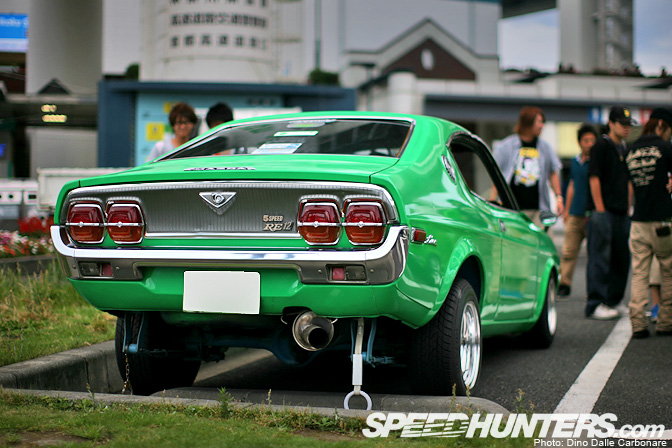 The selection of cars was as mouthwatering as ever, with all sorts of Wankel-propelled machinery on display.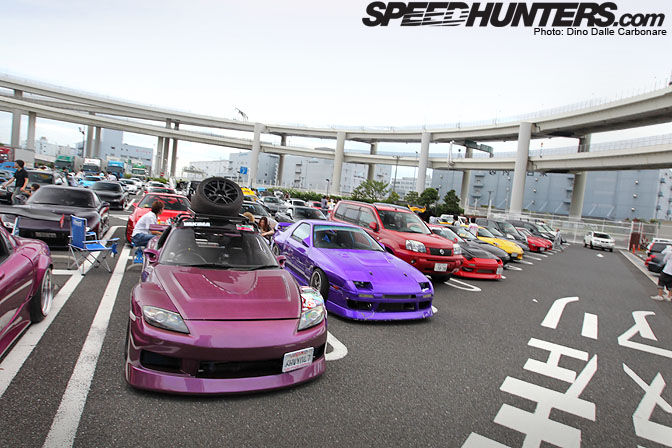 By 6 pm there were literally no more parking spaces available…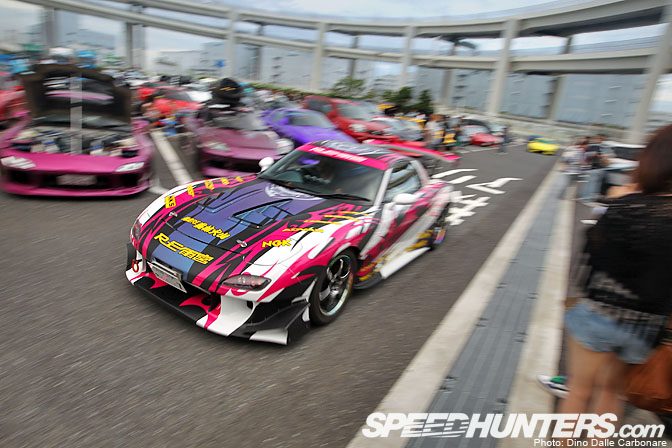 …so those that kept rolling in began to take over the truck spots at the far end of the lot.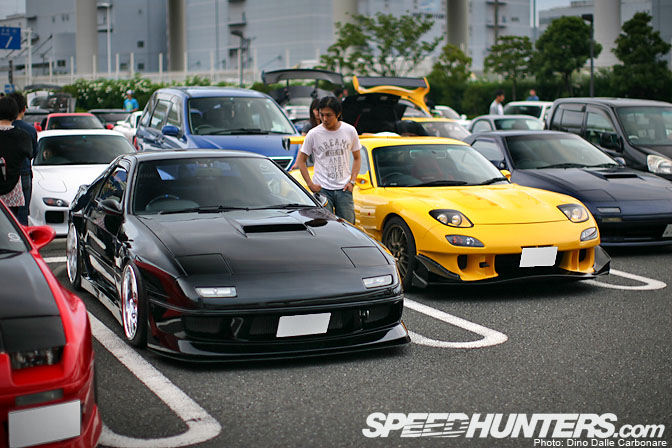 I sometimes find it hard to shoot at meets like these, there is just so much to see it's so hard not to get distracted. Take this black FC, I noticed it from three rows down and had to immediately head over and take a closer look. The FD next to it then grabbed my attention, and then the white Veilsde one a few row behind. Total brain overload!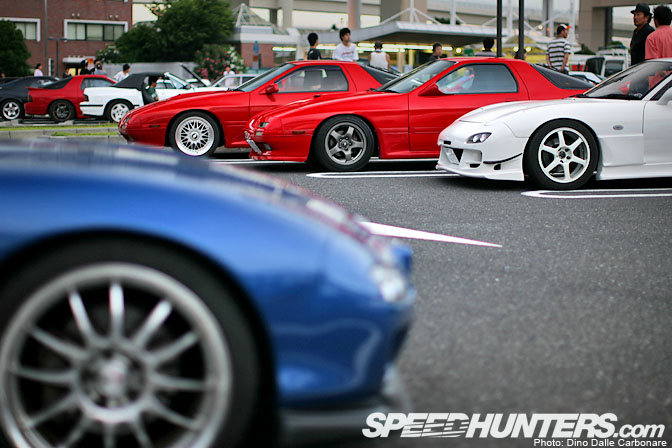 But as the meeting began to really get into gear it was all spoiled once again by the Police. Not wanting to close up the access to Daikoku they decided it was just better to tell people to get out, and so the announcements began.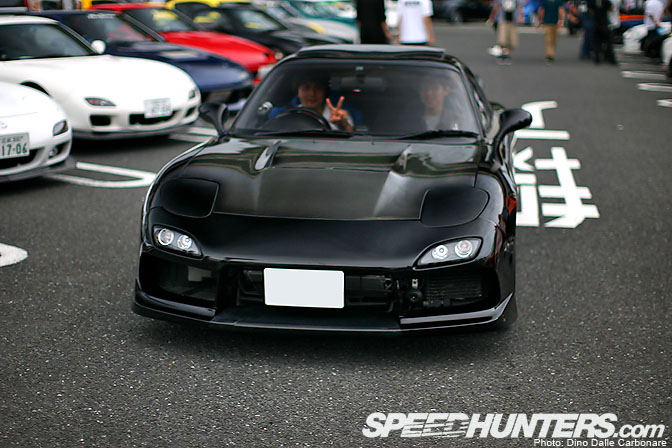 People weren't so fussed about it all, as they knew the festivities would continue elsewhere.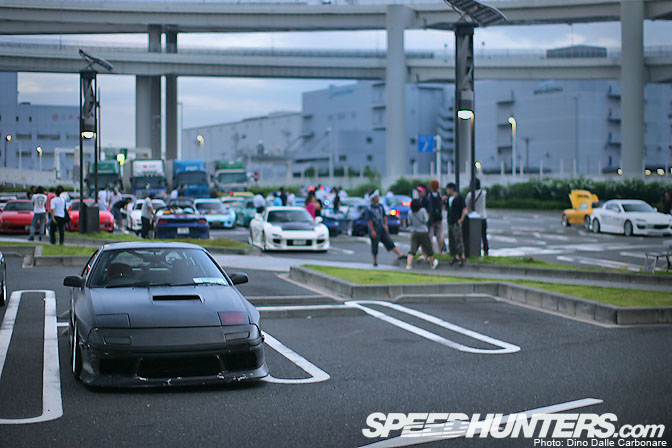 This is what it all looked like 30 minutes after the Police started the announcements. With most of it empty it was time to jump in the car and head underwater…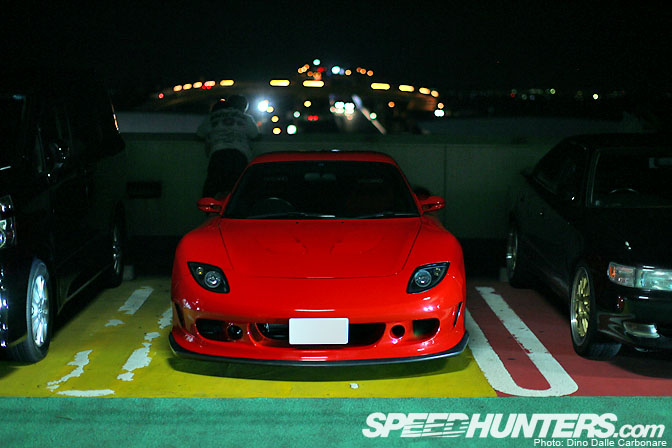 …follow the Aqua Line tunnel and pop-out in the middle of the Tokyo Bay at an impressively windy Umihotaru PA, where everyone knew the Police wouldn't come to cause problems.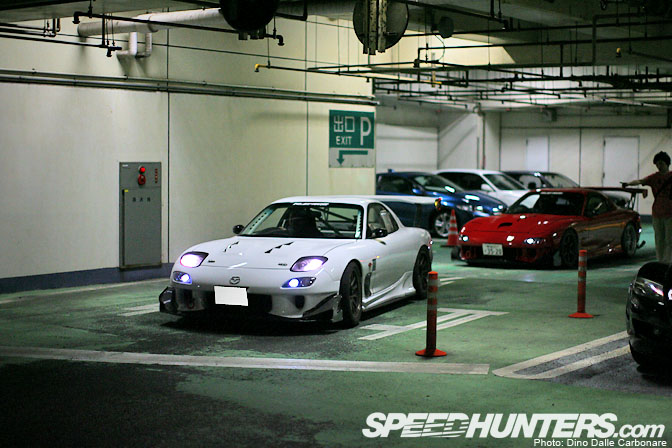 All you could hear was rotary engines rumbling on all levels of the massive parking area…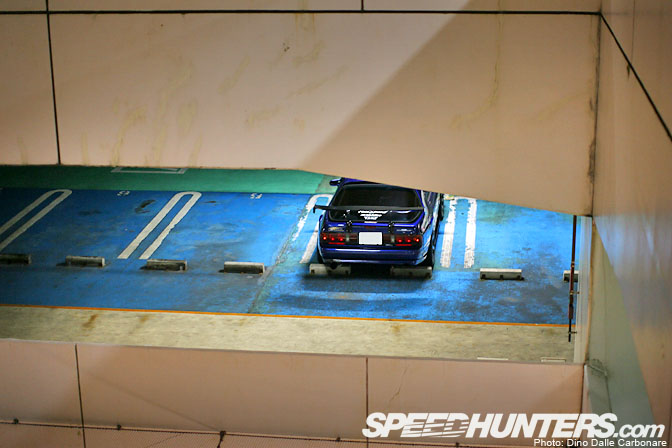 …as all the cars that were at Daikoku arrived to meet yet more RX7s of all generations.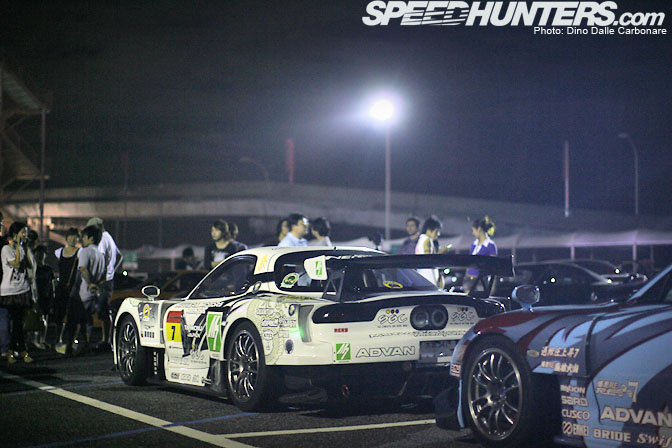 It all continued well into the night…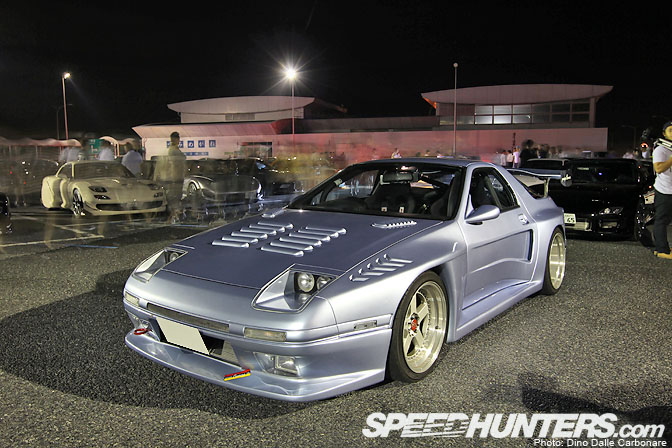 …and it was great seeing such familiar cars as the Scoot FC…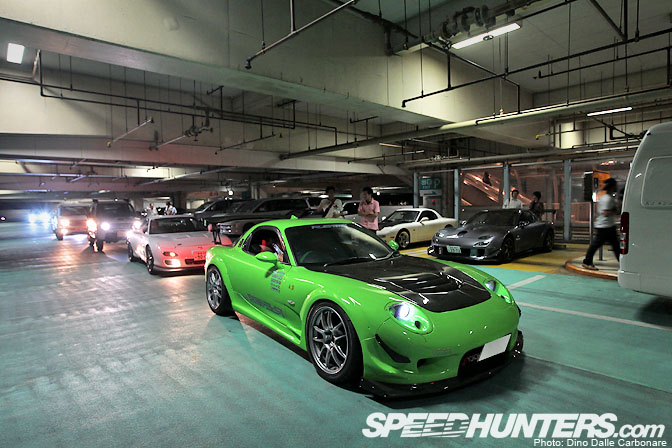 …along with some very well known Amemiya creations.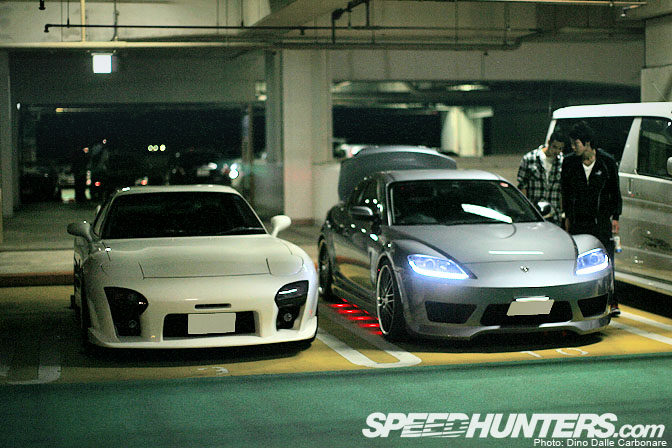 Before I start the full coverage of the event I thought I'd give you this small preview to whet your appetite. Stay tuned for much more rotary goodness from Daikoku PA and Umihotaru PA!!
RX-7 Meeting Coverage on Speedhunters  
-Dino Dalle Carbonare