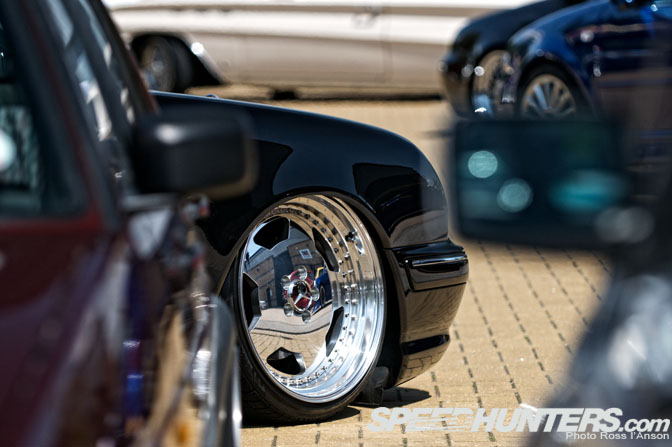 The recipe for the Meguiars BBQ was simple – Cool cars, cool people, sunshine and of course a BBQ.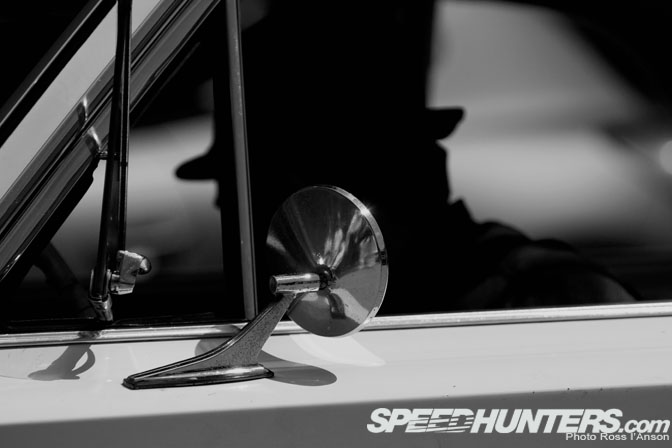 What better way of spending a lazy Sunday afternoon than chilling out with your mates with some stunning automotive eye candy to look at.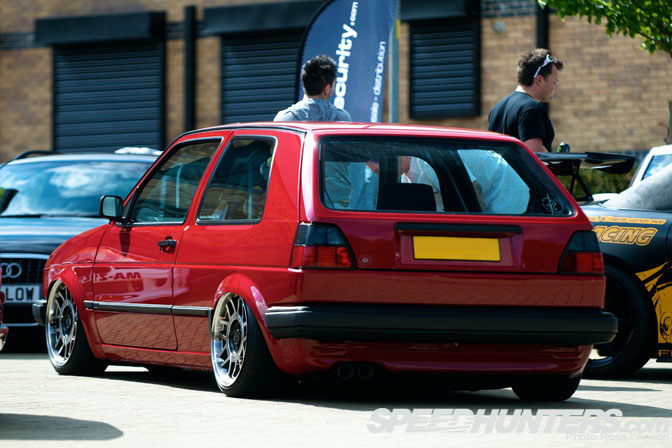 Since my first visit to a Stanceworks meet, I have become a big fan of the ultra slammed Euro look. One of the first cars i saw was this clean MKII on air, the owner reckoned it needed to be cleaned before I took some photos … Ehm, how clean is clean?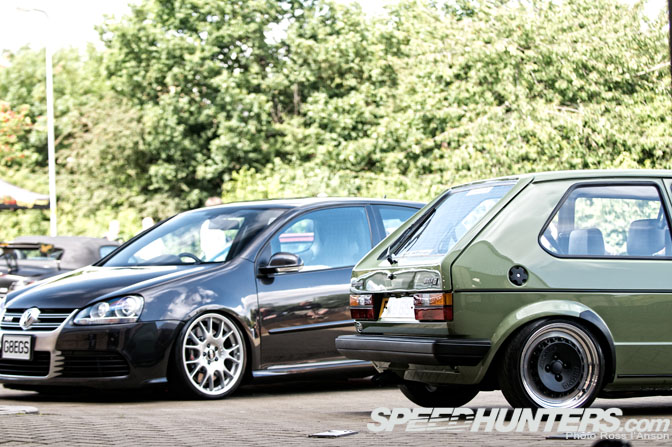 The Golf was very well represented with examples from the across the whole spectrum.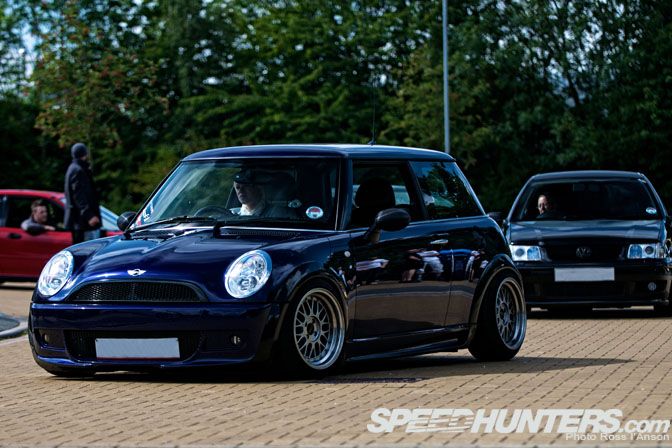 I had not seen a Mini on LMs before … we like!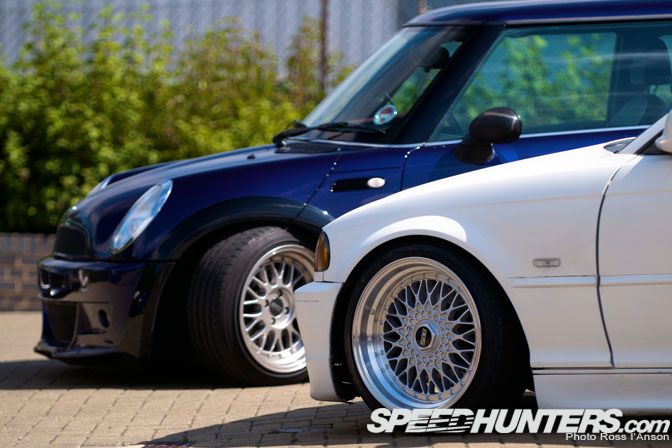 BBS really was the wheel of choice for many of the cars …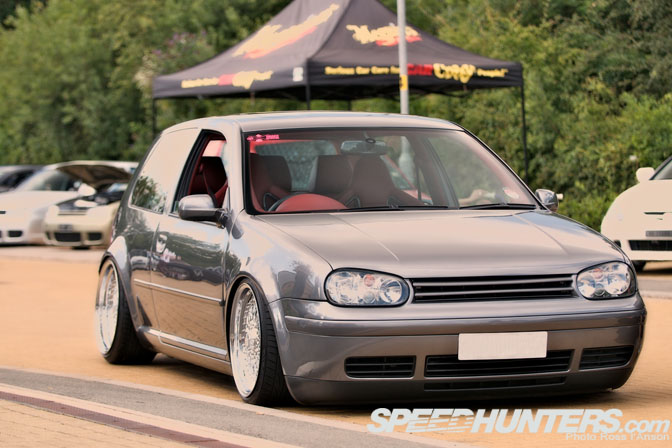 … and looked especially good on another frighteningly clean MKIV.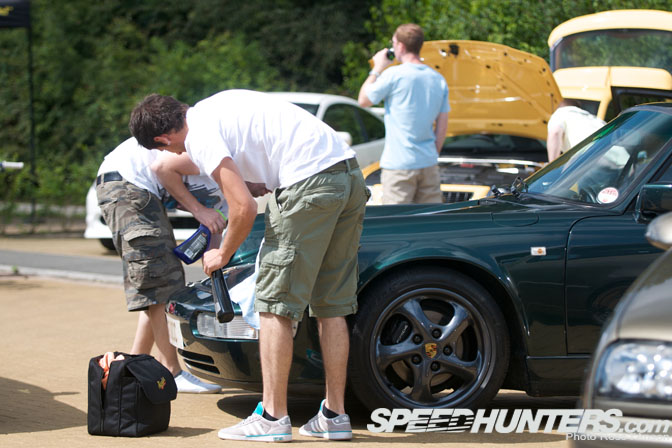 As the meet was held at the Meguiars unit, it's no surprise that as each car arrived out came the polish and the detailing began.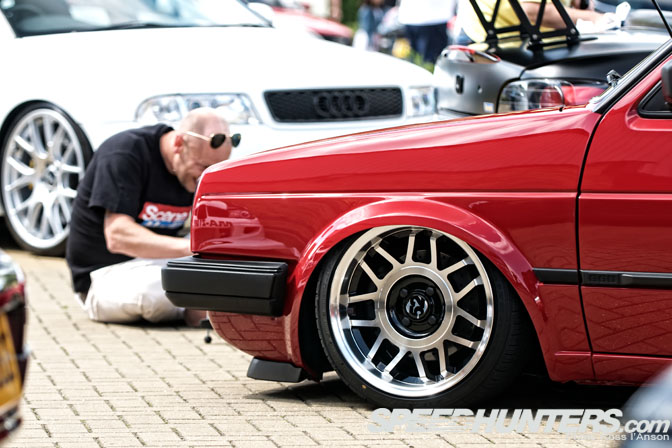 I was quite glad my filthy old E34 Touring was hidden in a corner out of the way.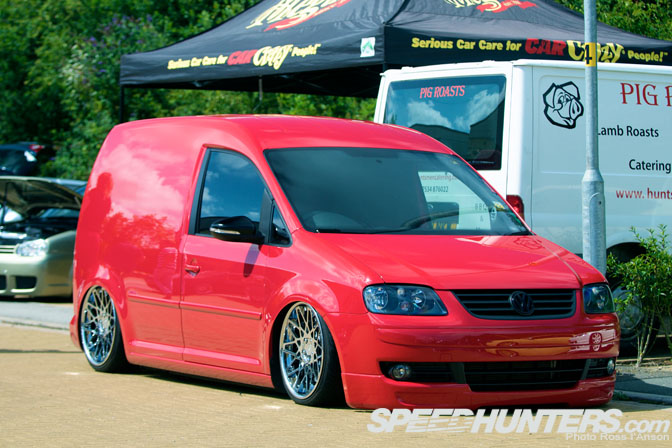 Really sweet Caddy on air and Rotiforms.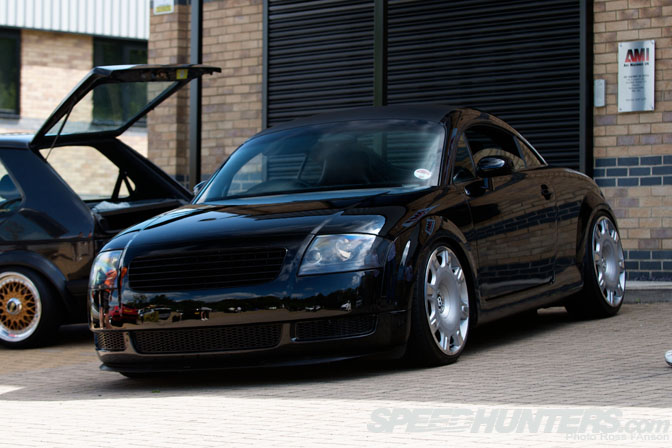 I've seen Bentley wheels fitted to a few non-Bentleys now but never a TT. In black with perfect fitment looks awesome!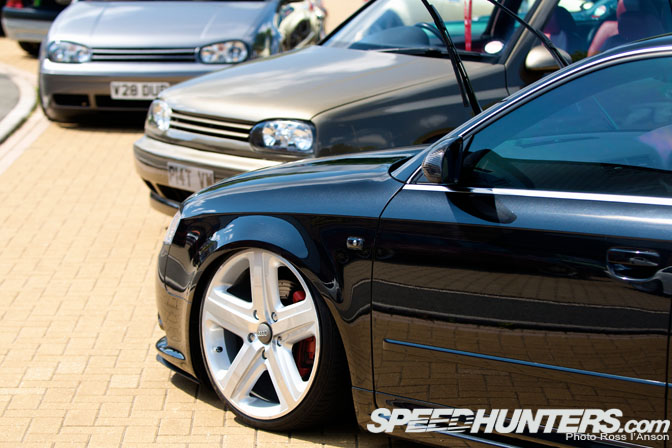 I was really surprised with the turnout. By mid-afternoon nearly 70 cars had arrived.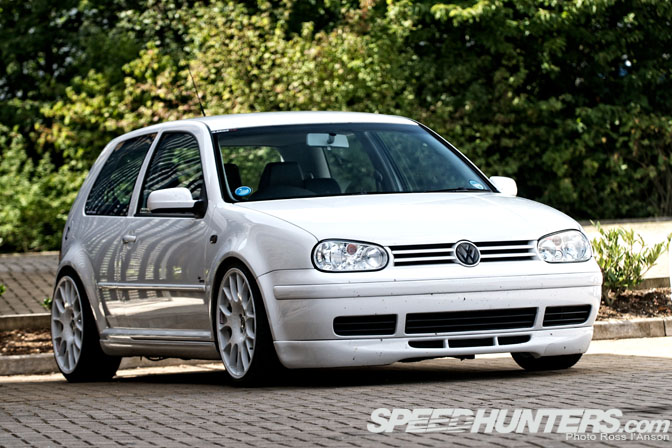 Sometimes simple is best – MkIV white on white. Perfect!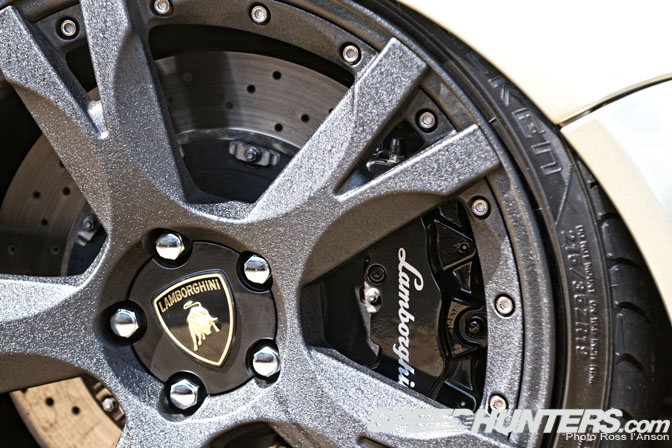 You would be forgiven for thinking this set up was on some Italian Supercar exotica …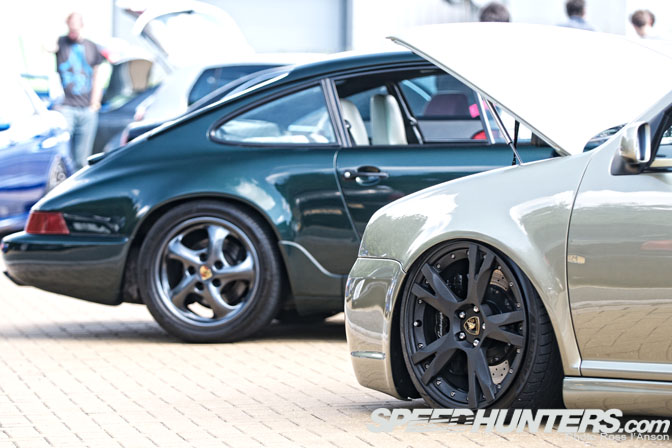 … and not on a Golf!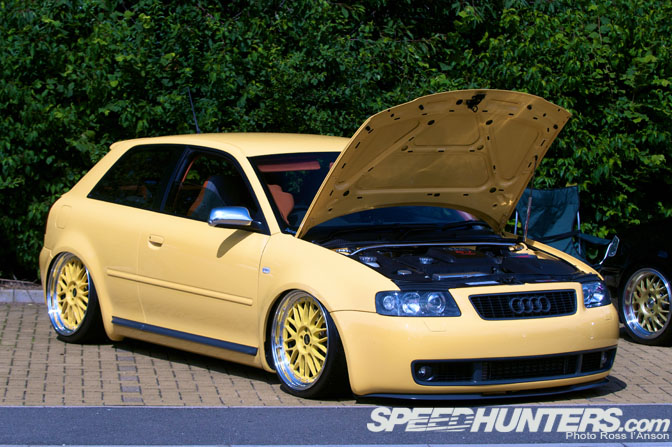 Ive always liked the Audi A3, the level of detail in this one was just stunning.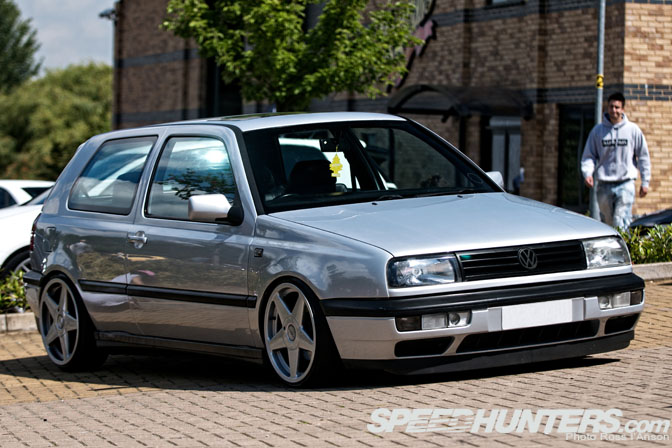 Azev' on a MKIII..Coffee and cream!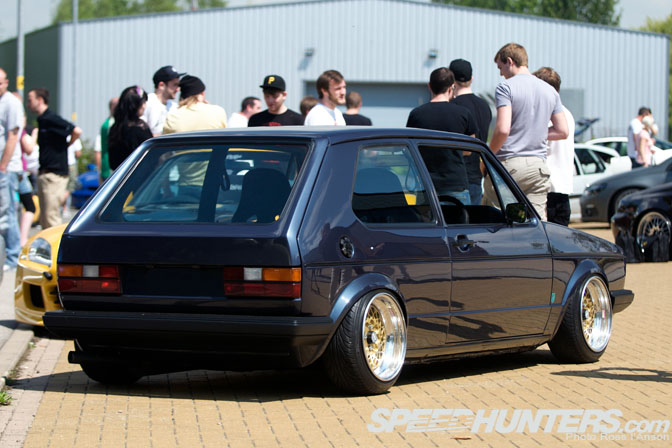 MKI on BBS is a winning combination …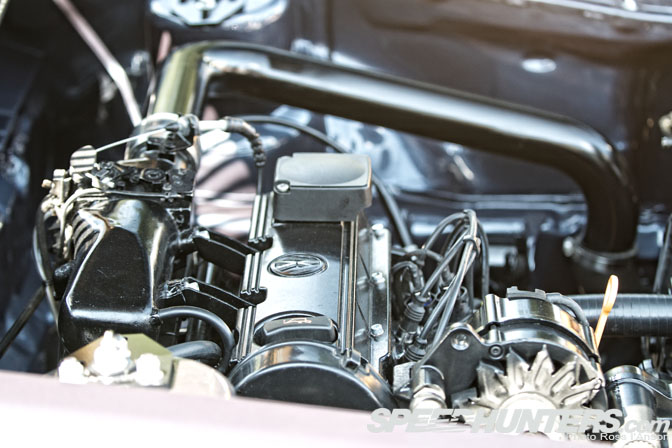 … and finished of with a G60 supercharged engine. Perfect!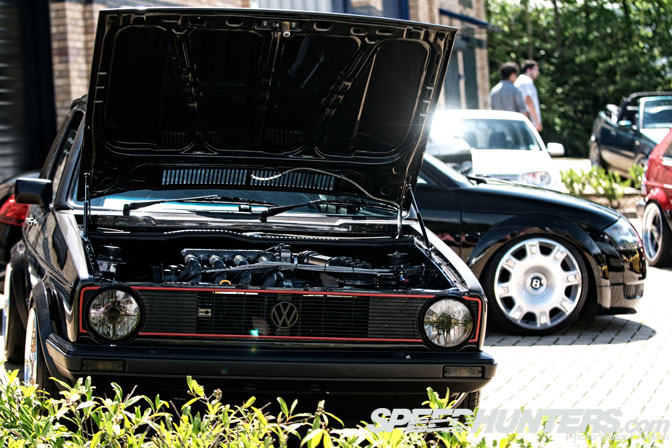 There was quite a few immaculately prepped MKIs in attendance.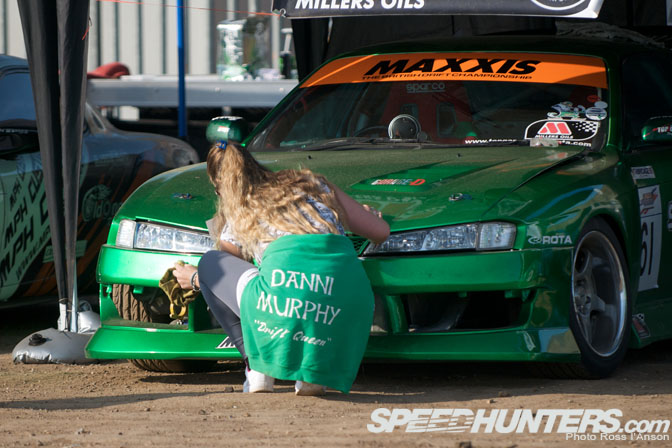 My favorite was this freshly painted TDi model. Everything about it was just right.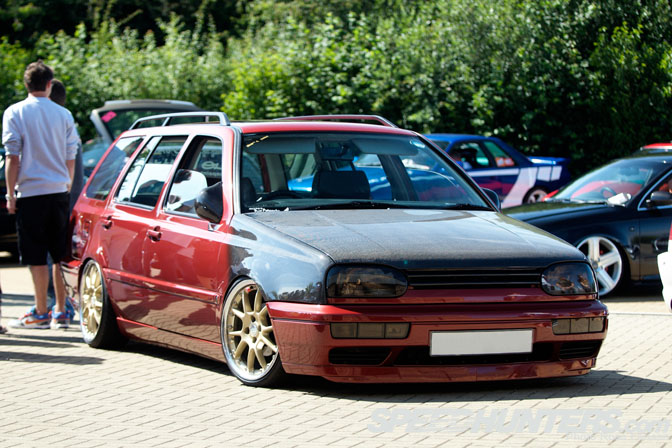 Another TDi was this carbon fronted MKIII estate.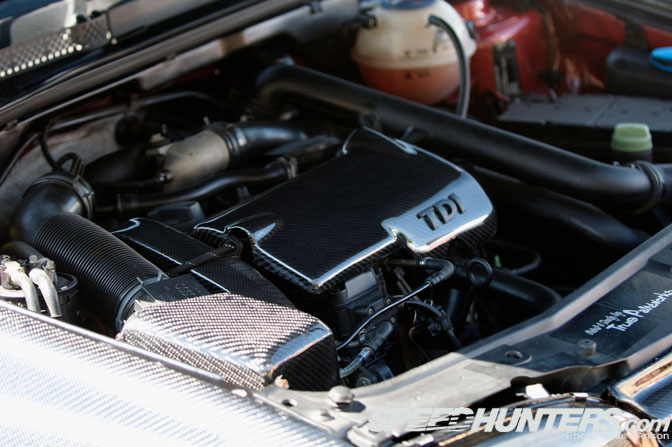 With the carbon theme extending to under the bonnet.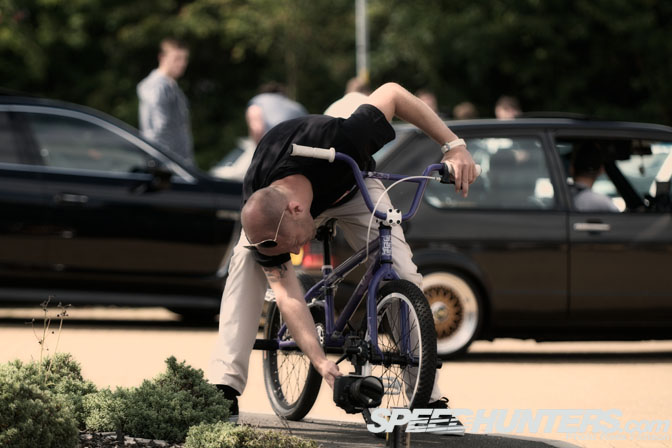 Stephen Brooks was in attendance with another unusual filming rig.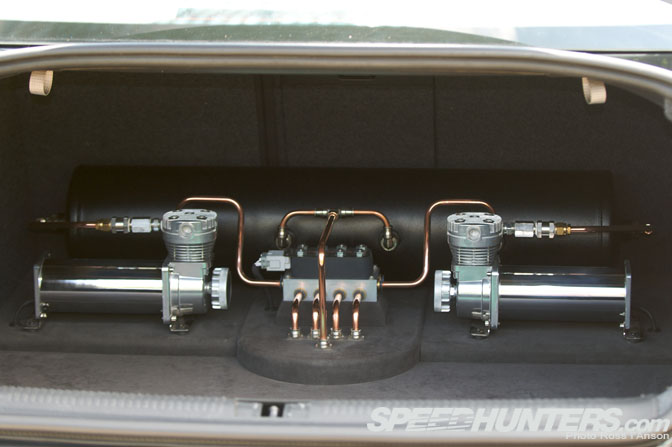 The level of detail in the cars on show was amazing. Down to beautifully plumbed and presented compressor systems.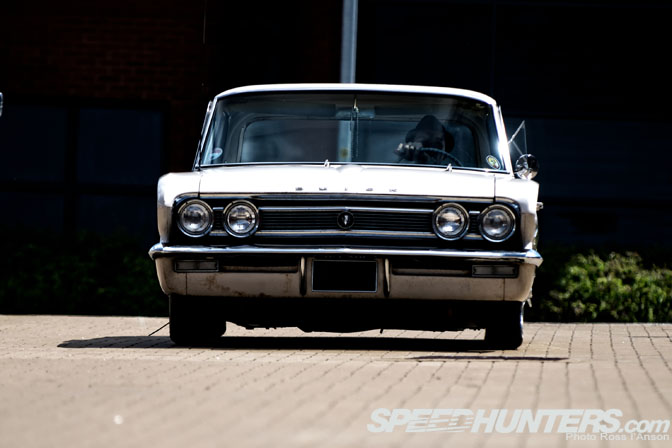 Not all the cars on display were from the Euro scene, this 60's Buick scraped in just oozing cool.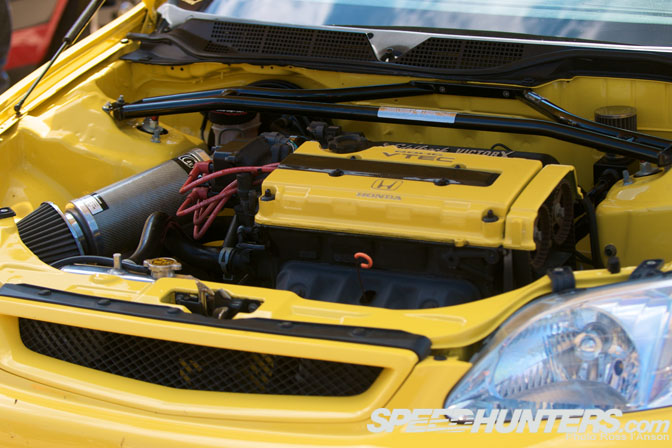 One of a few immaculately presented Civics.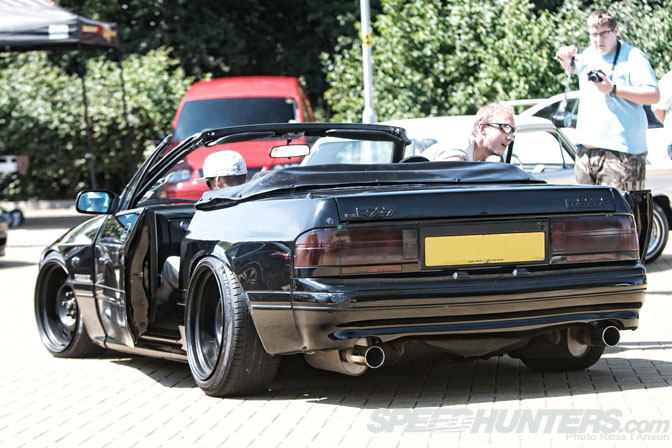 Black RX7 convertible on banded steel rims. Very sinister looking car.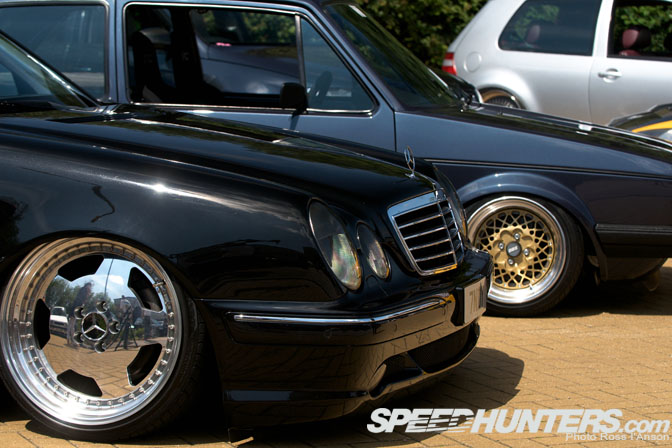 Not quite as sinister as this E class though..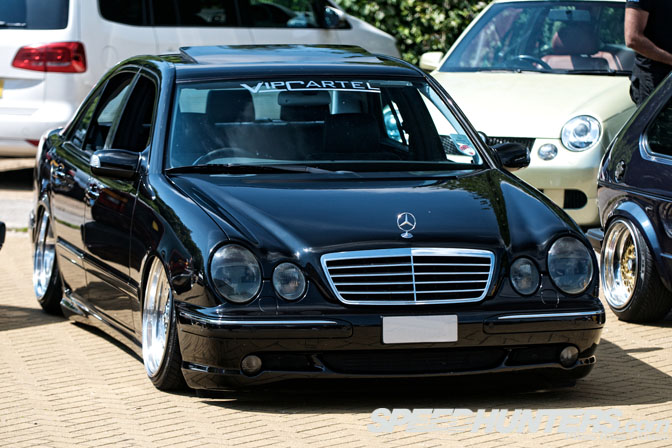 Air suspension and polished wheels – great look for a big Merc.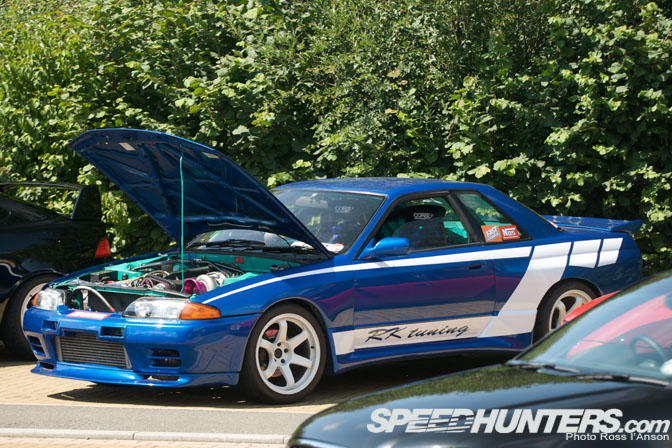 One of the few pure performance orientated cars there – RK tuning R32 Skyline.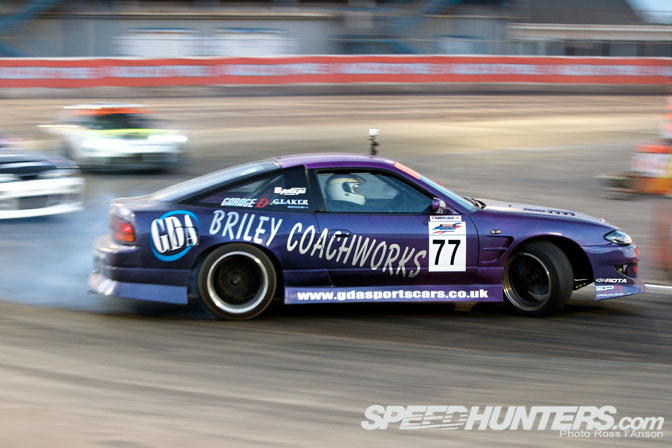 BBS rims go just as well on EK Civics as they do on Golfs.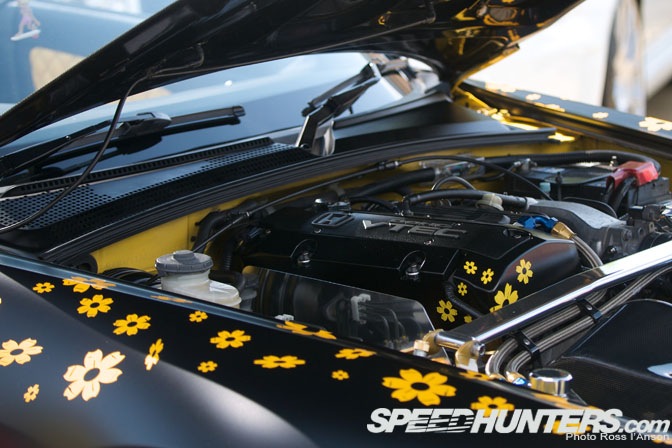 Nicely prepared S2000, with flower motif extending through the engine bay.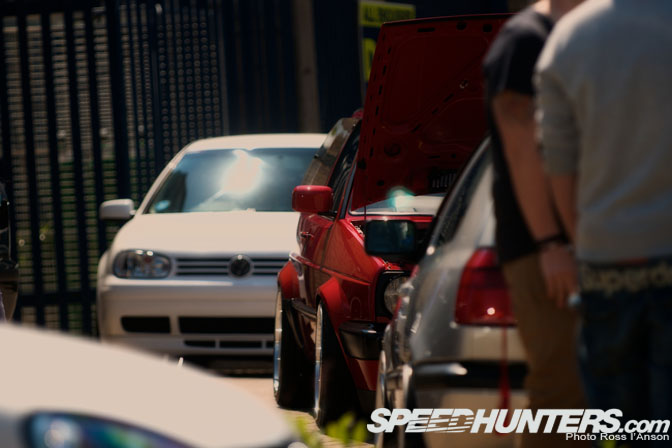 Every time I attend a meet I come away with a mental shopping list. Hmm, a MKII on BBS, now there is a thought.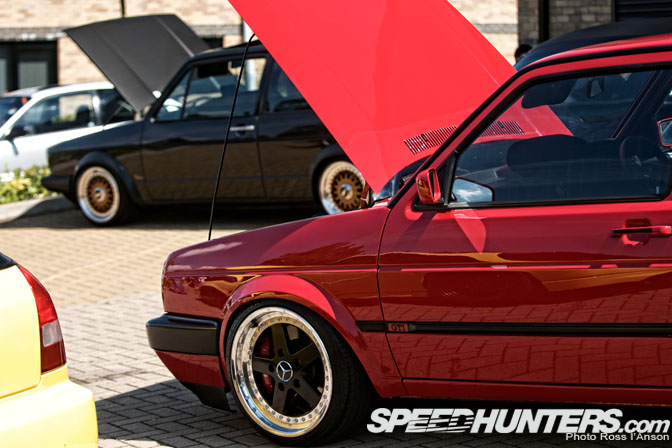 This was the first Meguiars BBQ meet and it was a great success. And hopefully a sign of many more to come. Many thanks to Ben Chandler for inviting me up for the afternoon.
Ross.