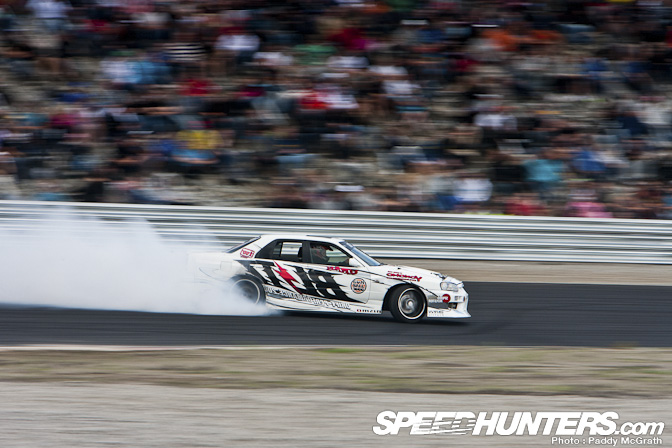 We've already taken a look at just some of the cars that took to the track for the purposes of speed. This post however will look at those who strived to get a little bit sideways.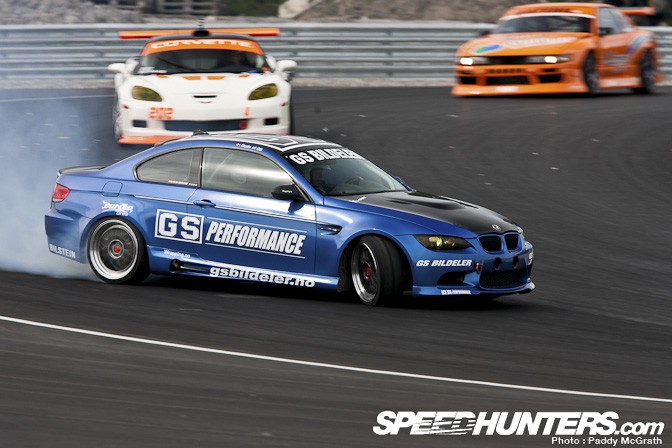 I mentioned in my opening post from Gatebil that I have become slightly disillusioned with drifting in recent times but I've got to say, Gatebil has restored my faith in this style of driving. Notice I don't call it a sport because after Gatebil I've become aware that drifting isn't meant to be about rules or clipping points …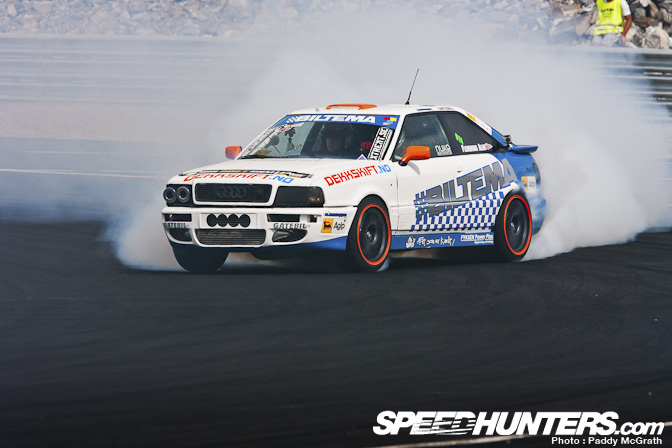 … it's all about having fun.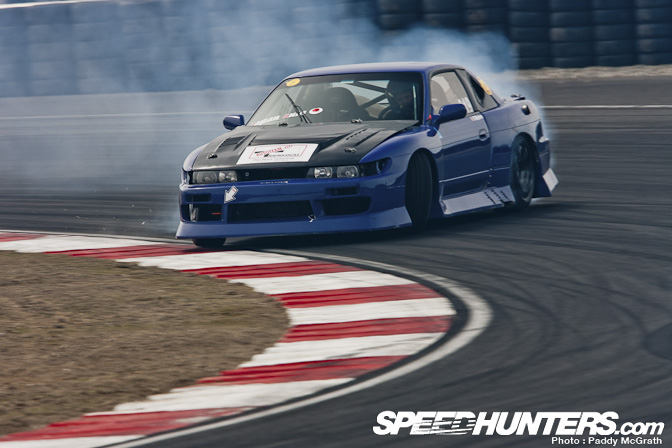 This is the Gatebil way of doing things. Rear wheel drive and four wheel drive cars take to the course for no other purpose than to put a smile on their own faces and the faces of the assembled crowds.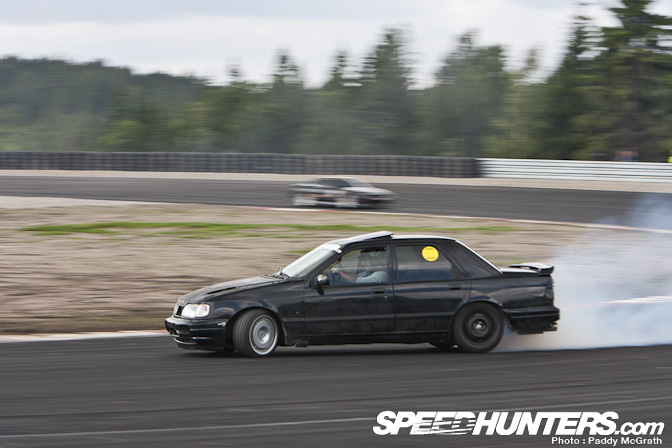 Regardless of driver skill level, you can be assured to return to the pits with a smile on your face.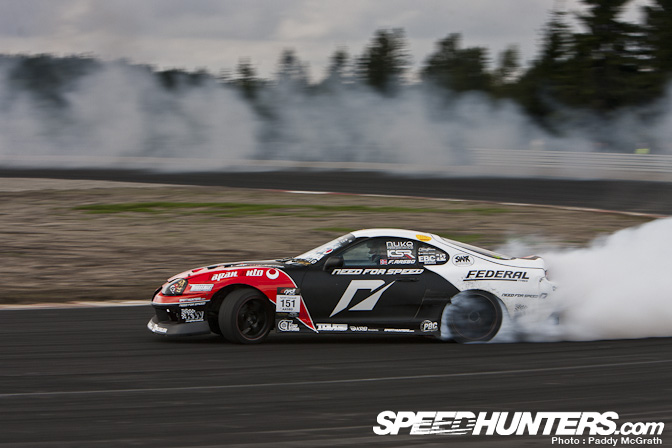 I first had the pleasure of watching Fredric compete at Prodrift in Sweden and some years back and even then I could tell this guy was one of the best I'd ever seen. Today, his skills have improved even further but he still has the same balls to the wall style of driving.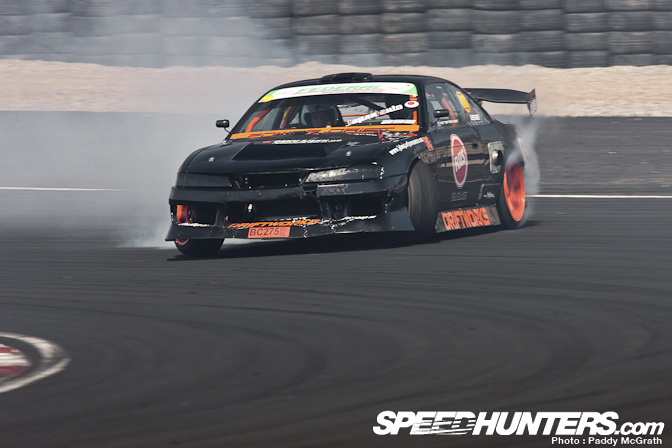 It has been a long, long time since I've seen this car. This exact car is arguably the most important car to ever drive in Europe – can anyone tell me why ?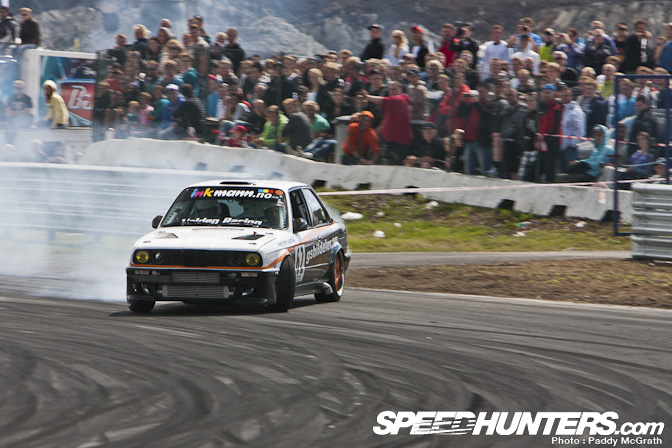 Small and simple lightweight chassis with big power generally results in a car that you can't help but drive at the limit.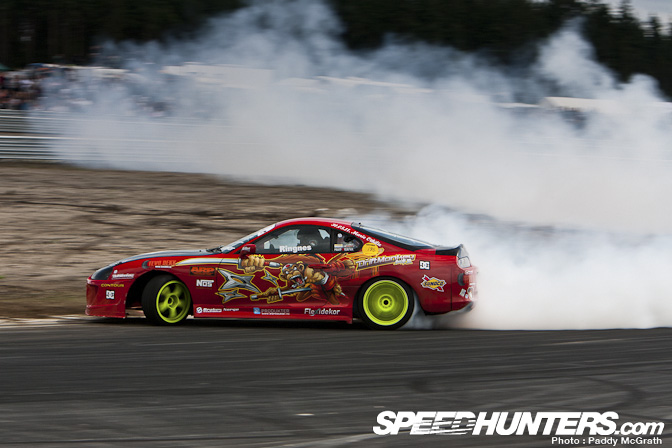 It was only at Gatebil that I realised how little Supras there are drifting outside of Scandinavia. Amazing cars that look great with a trail of smoke hanging off the rear.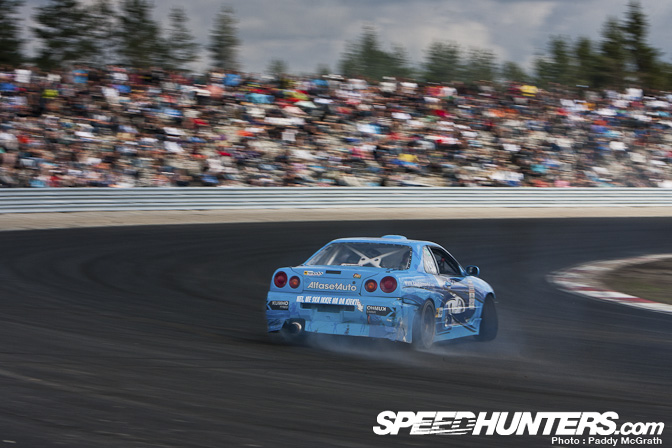 The R34 chassis is another case in point of the above.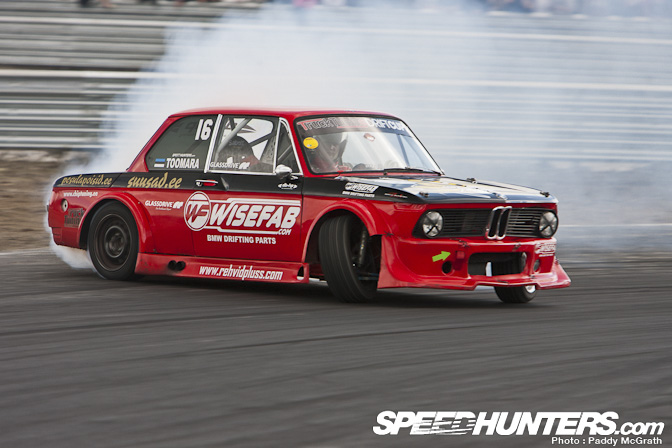 BMW 2002 + 1000BHP + monster steering lock = this.  What's even better was that this wasn't a half spin or stall …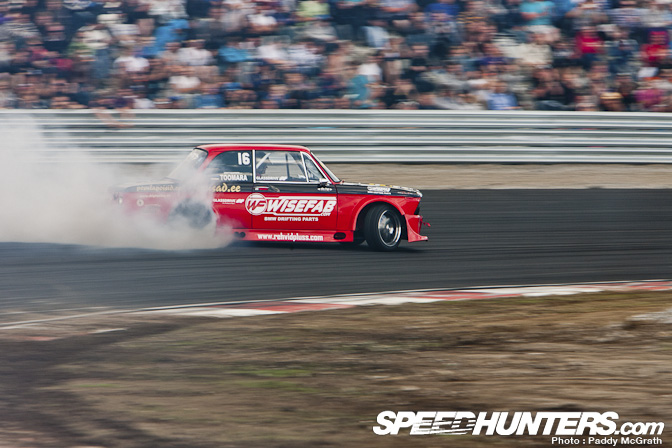 … this kept going right across the finish line.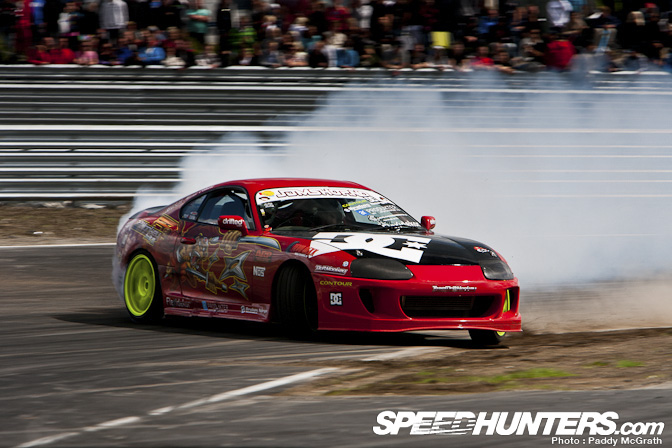 Just thought I'd try sneak in another shot of the Drift Monkey JZA80.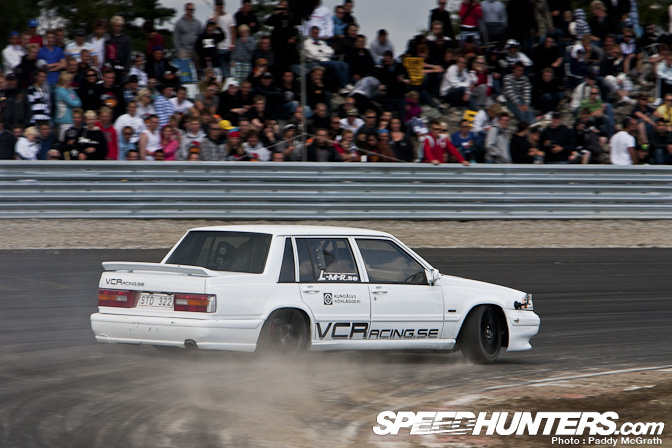 Although obviously effective, watching a big square Volvo saloon drifting brings out a level of giddyness that I can only remember as a school kid.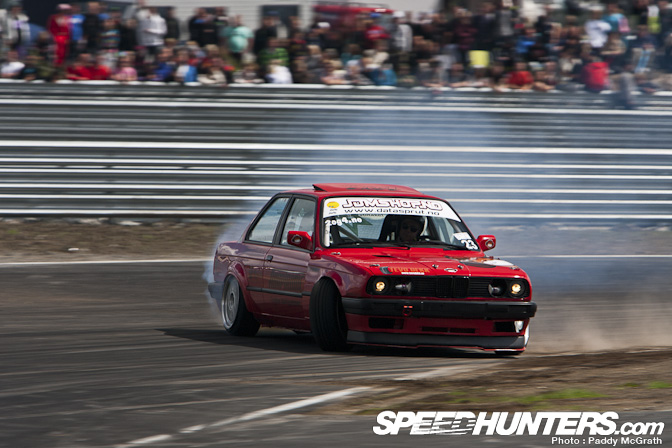 This story is doing nothing for my E30 lust.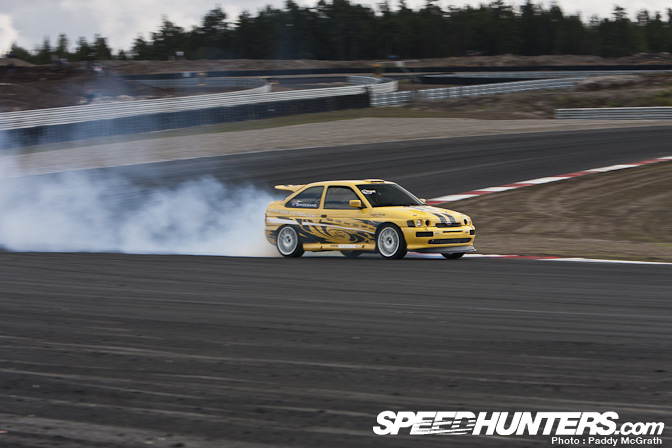 It is of course important to remind you that the four wheel drives were more than keen to partake in some sideways shenanigans.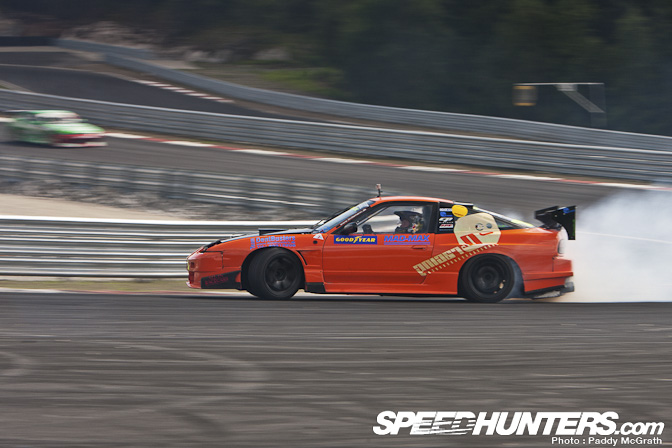 The newly developed Rudskogen track is a drift haven – It has everything from fast entries, sweeping uphill sections and perfect areas to attempt reverse entries.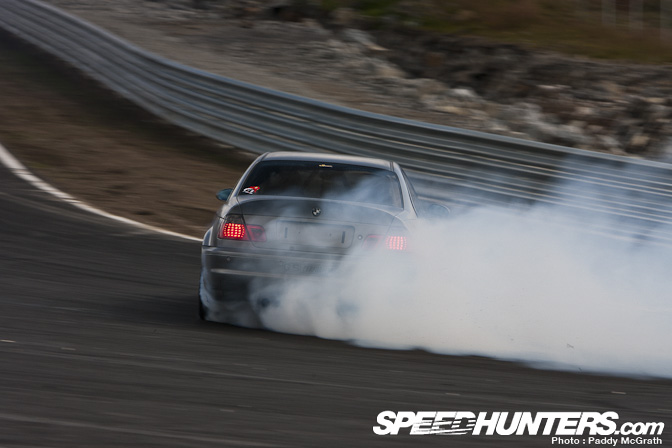 The drifting world needs more E46 love …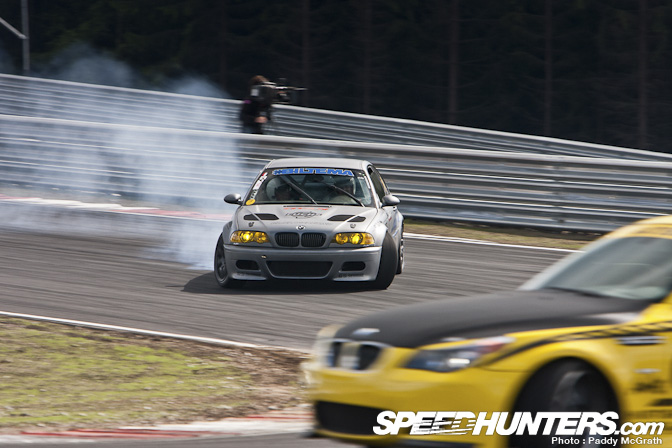 … rarely does a near stock car (looks wise) look so good on opposite lock.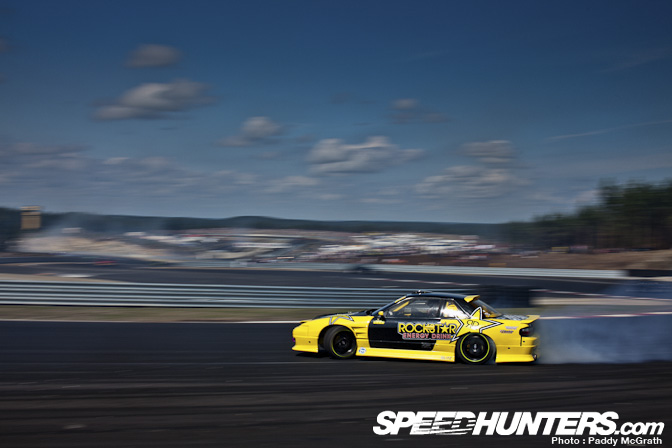 I have to admit I'm becoming bored of S bodies – purely because nobody is doing anything different with them anymore. This PS13 Rockstar Onevia however did tickle my fancy.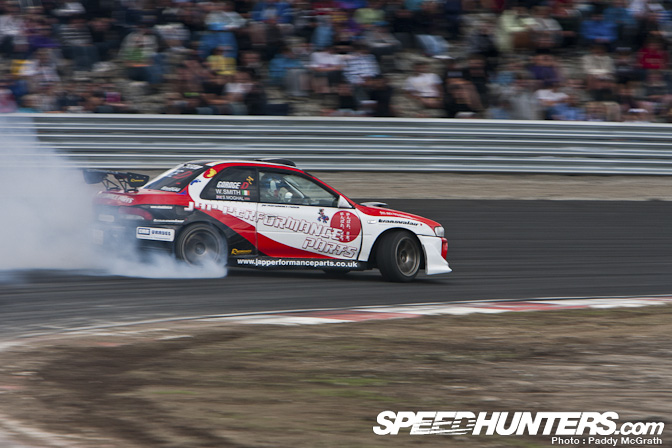 Walton Smith made the journey from the UK to partake in the action at Rudskogen last weekend. He was rewarded wtih a second place finish in the 'Breisladd' (wide corner AFAIR) competition, second only to …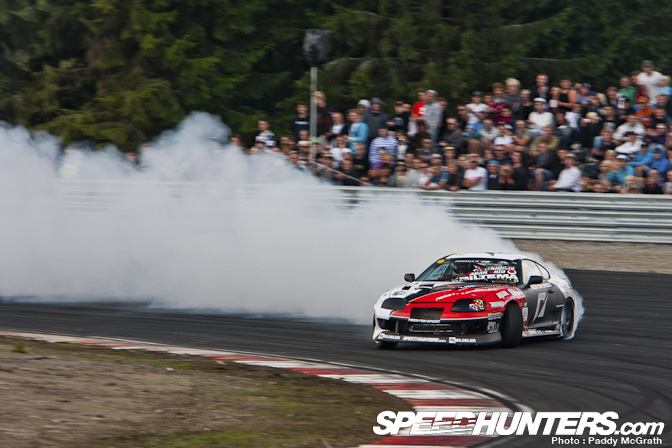 … our own Fredric Aasbo. My next story will take you off the track and to see what happens behind the scenes at Gatebil. 
-
Paddy McGrath