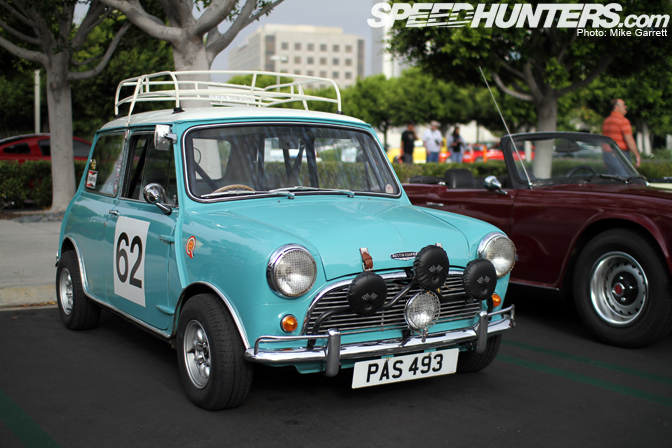 As I wrap up the event coverage from my busy SoCal weekend, let's take one more look at the July 9th edition of the Cars & Coffee. It's ALWAYS worth getting up early to visit C&C as you are guaranteed a huge variety of great vehicles week in and week out.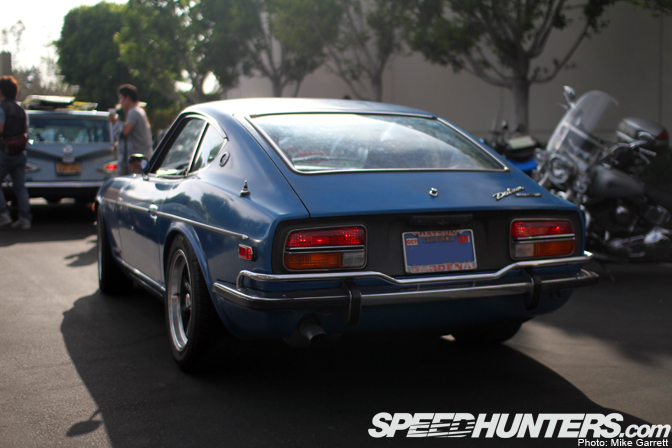 Here's the rear view of the S30 from the first post. Love the original "Gardena Datsun" license plate frame. Gardena was of course the home of Datsun/Nissan's US headquarters before they packed up and headed for Tennesee a few years ago.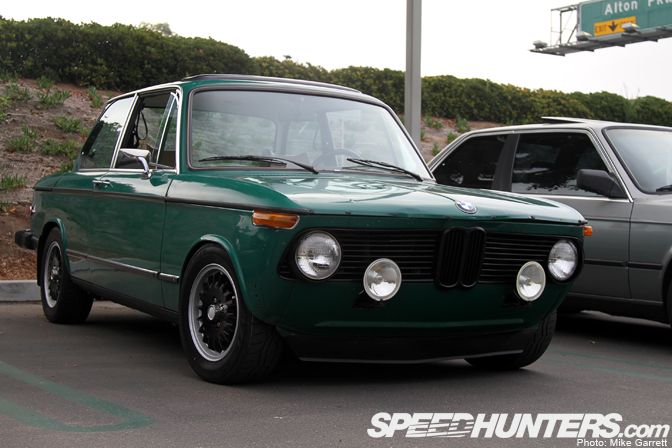 A very clean BMW 2002 wearing Falken Azenis. A backroad joy no doubt.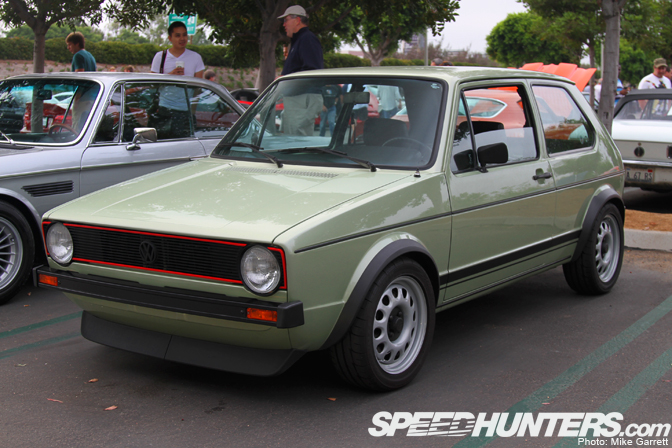 One of my favorite cars of the morning was this mint (both condition and color-wise) Mk.1 GTI.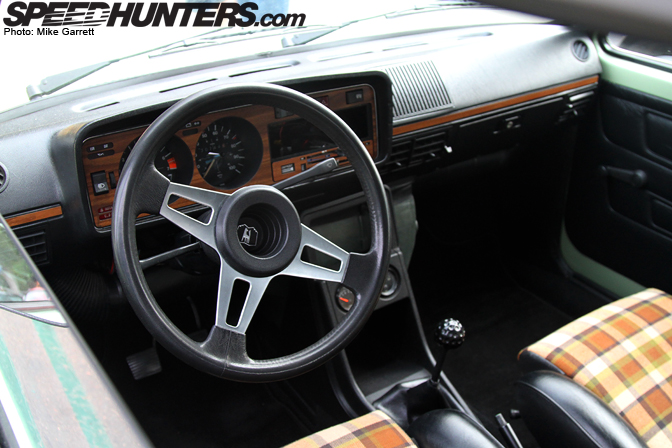 The interior was just as spotless of the exterior. What a beautfiul steering wheel design…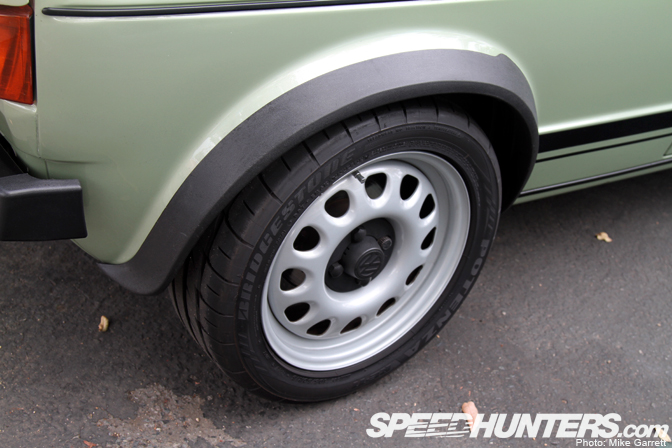 Even the Corrado steelies fit well with the overall theme of the car.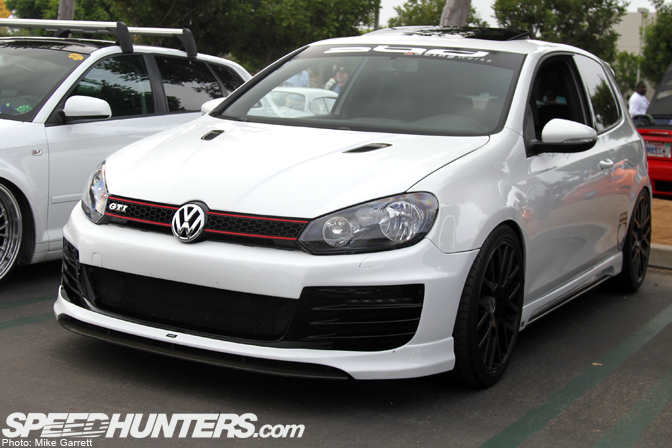 From the first generation of the Golf to the latest. Nice example of a tuned Mk.6 GTI here.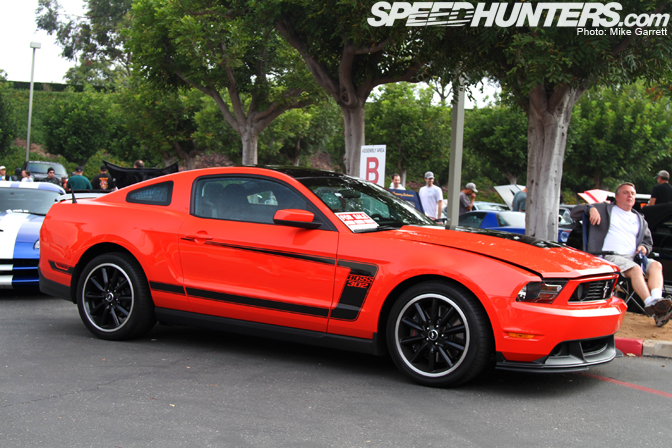 The new Boss 302 Mustangs are starting to hit the streets. Extremely capable cars from all accounts.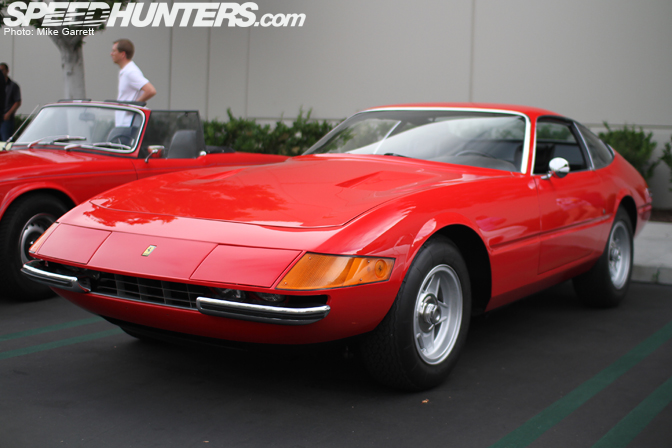 Ferrari beauty. What more needs to be said?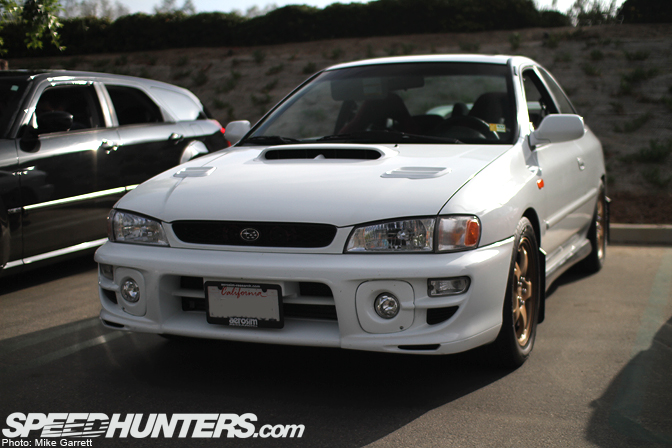 A very clean and very original looking Impreza 2.5 RS coupe. There's been rumors that the coupe body style might be coming back with the next gen WRX. Let's hope so.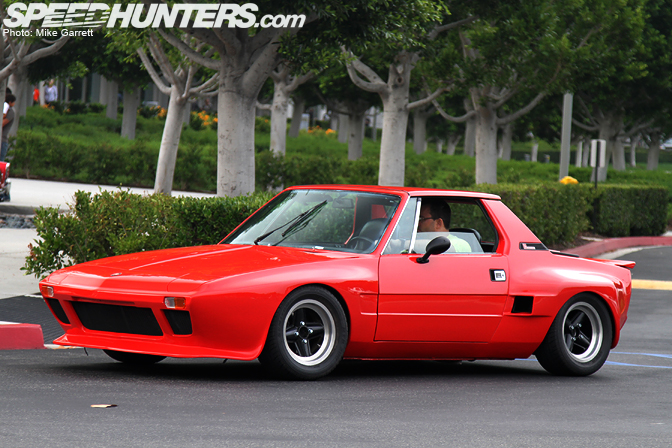 You know your car is cool if its name sounds like an experimental fighter jet. This wide-body Fiat X1/9 looked dramatically different from the normal version.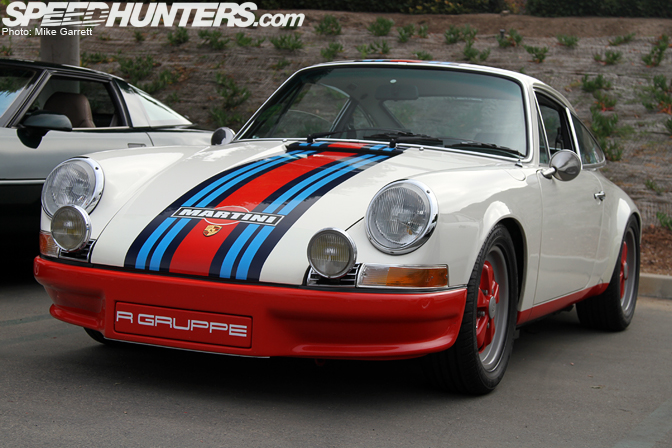 What better to have at 7:00 on a Saturday morning than a Martini?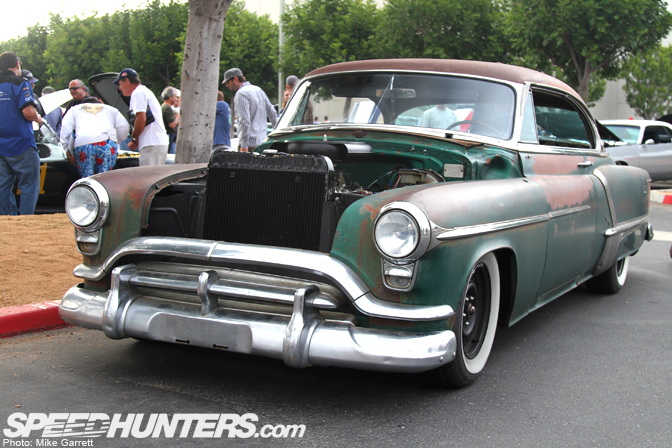 A '52 Olds project that looks like its coming along rather well.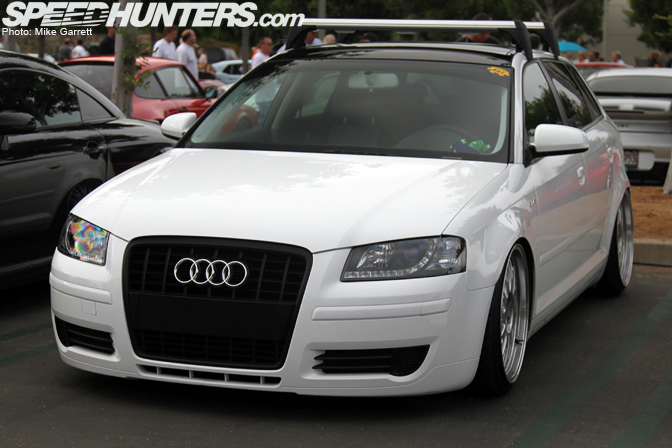 Slammed and racked Audi A3. Are you Euro enough to handle it?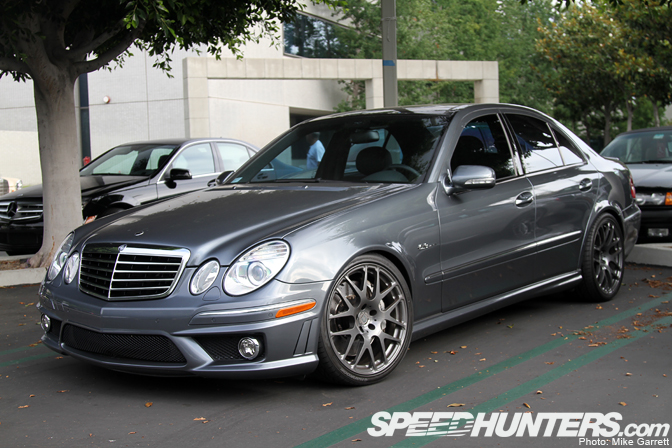 There are so many great big body luxury sedans out there, but sometimes you just can't top a Benz.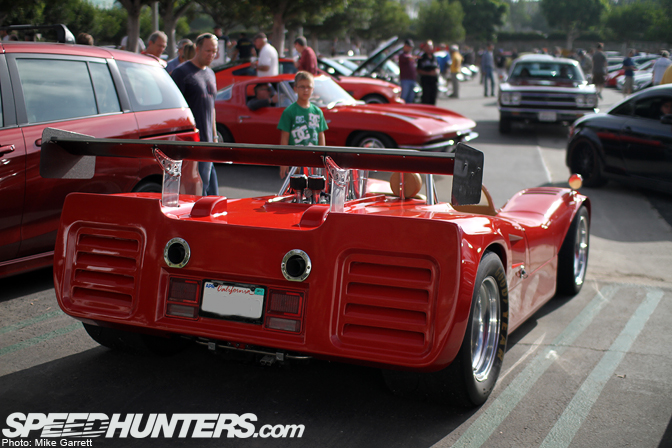 Can Am for the street? Sign me up.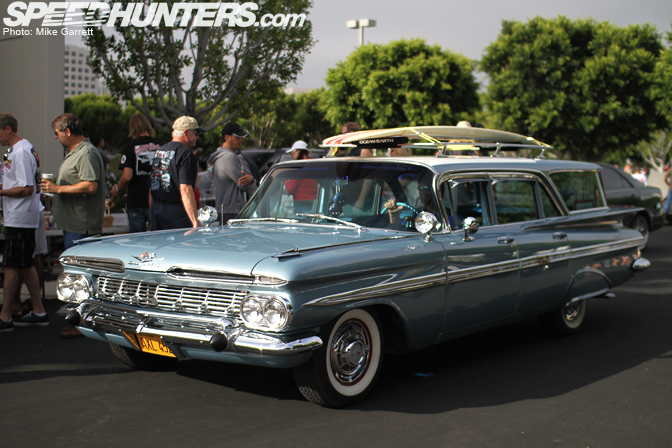 A '59 Chevy Wagon with a surfboard on top for those fine Orange County beaches.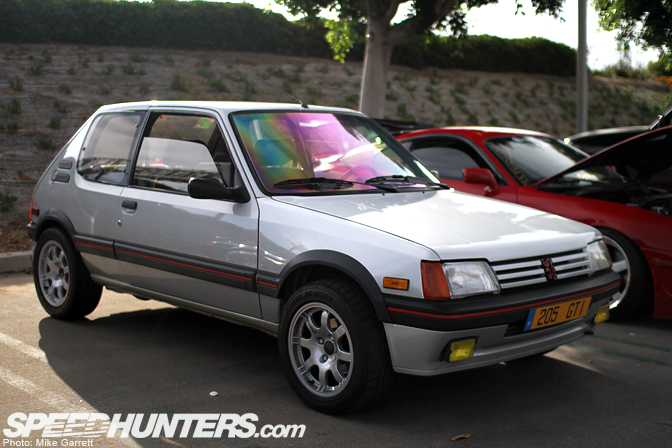 A Peugeot 205 GTI is NOT a car you see often on the streets of SoCal.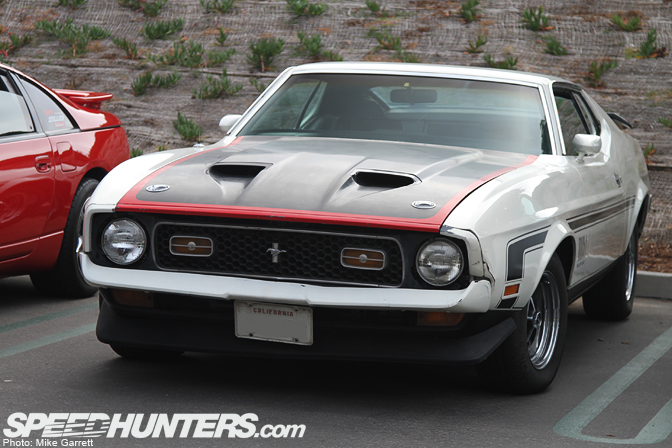 One of my favorite Mustang body styles. Maybe not as popular as the earlier fastback models, but still great looking.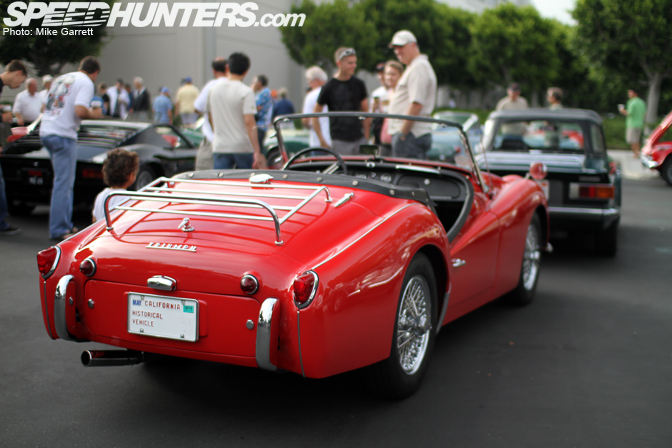 That will do it for this edition Cars & Coffee, save for a very cool Porsche spotlight that I have coming up.
Keep an eye out for it soon.
-Mike Garrett