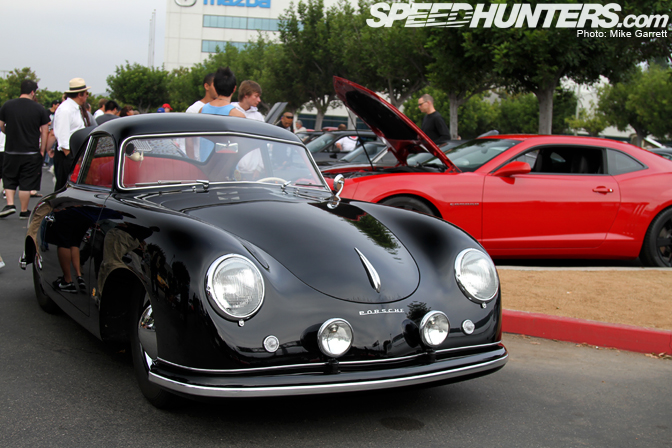 Somewhere in the middle of my busy Speedhunting adventure last weekend, I found time to drop by Cars & Coffee in Irvine for a little while So, what was to be found at the July 9th edition of this gathering? Let's take a look.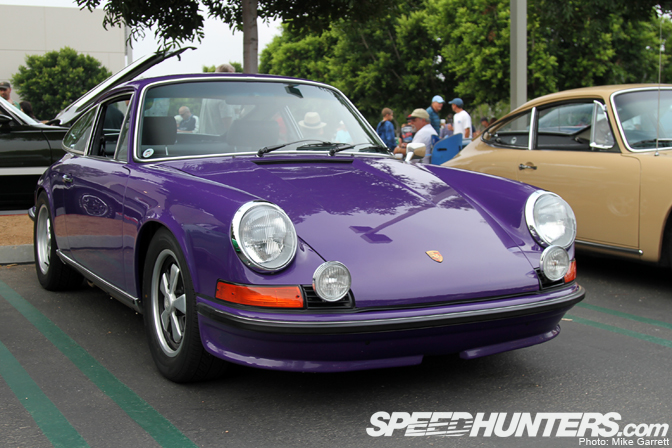 Well, there were lots of cool vintage Porsches for starters. Not a surprise though, these guys show up to C&C week in and week out, making me think of things I can pawn off to get an old 911 in my life.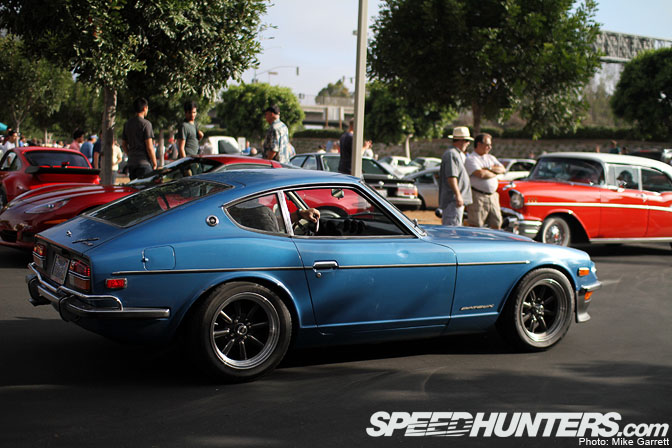 I also caught this S30Z rolling in, painted in a great shade of Datsun blue.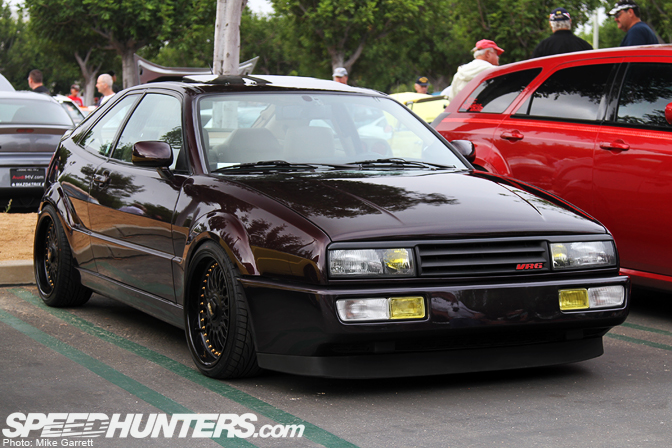 VR6 Corrado plus BBS RS equals beauty. One of the nicest Corrados I've seen here in California.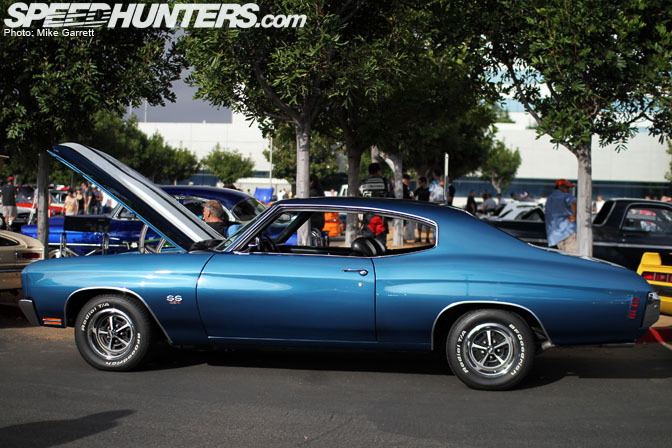 The modified GM A-bodies I'd seen the day before in Fontana had the moves, but I'll always have a place in my heart for original muscle cars.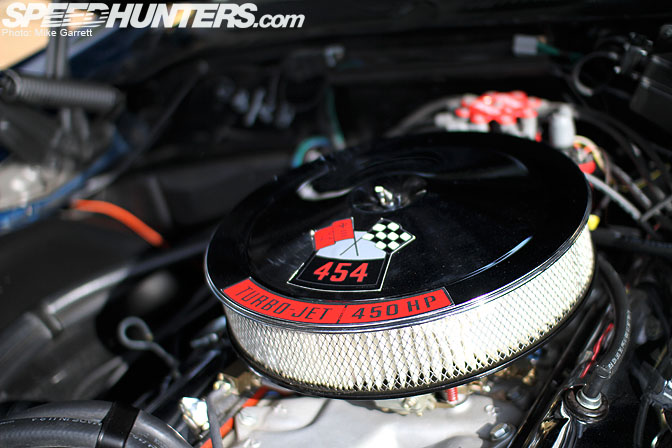 Now let me tell you what Melba Toast is packin right here…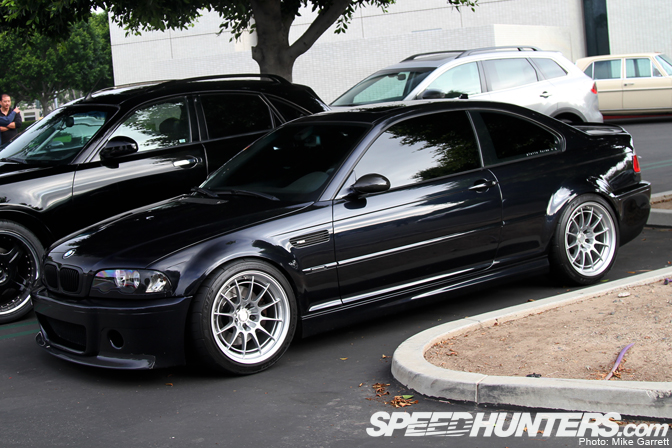 E46 wearing a very tasty Azenis and Enkei NT03+M combo.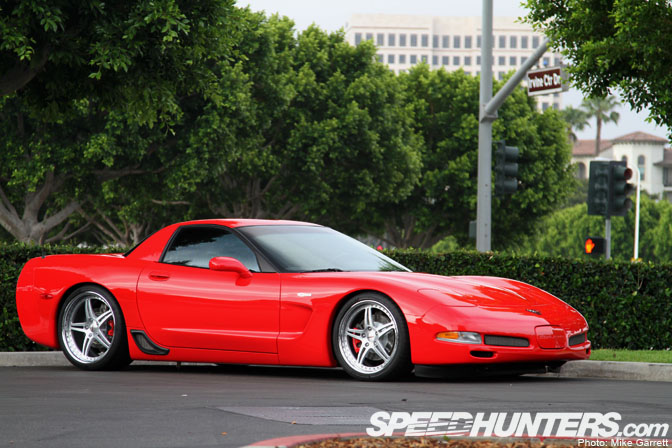 Has anyone seen how affordable used C5 Z06s are these days? So tempting.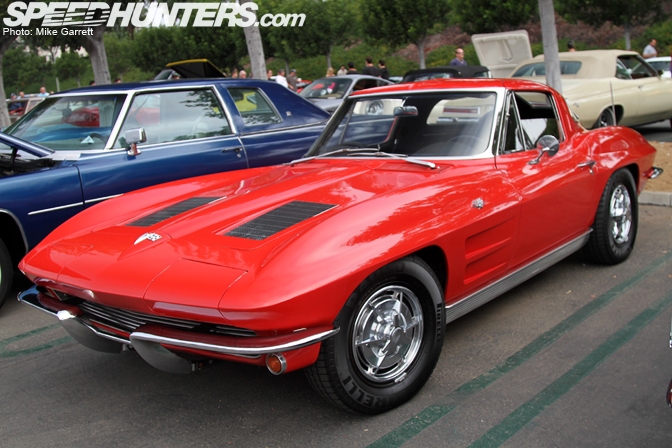 Or maybe a Corvette of an older vintage is more your thing?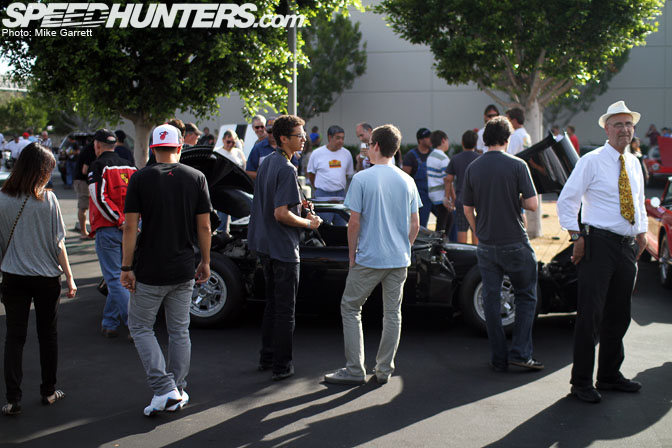 Every week there are one or two cars that steal the show. Last Saturday the honor went to the black Lamborghini Miura that you can sort of make out behind the huge crowd of people.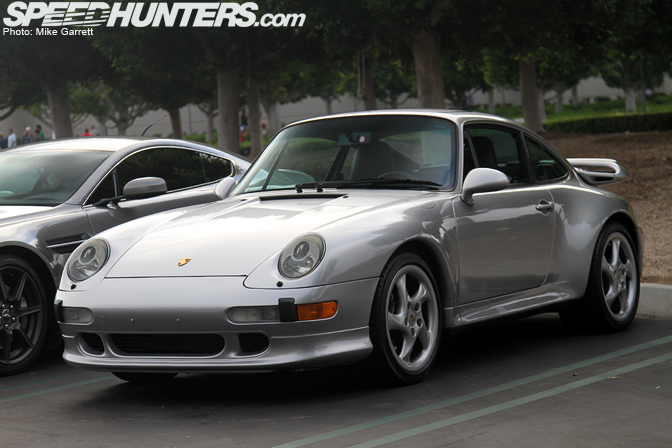 Even stock, the Porsche 993 cuts one mean shape.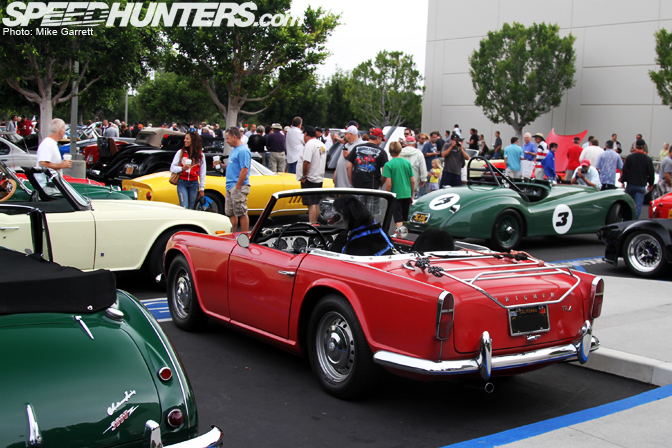 This TR4 was one of many British sports cars that were in the lot on Satuday morning. Fab.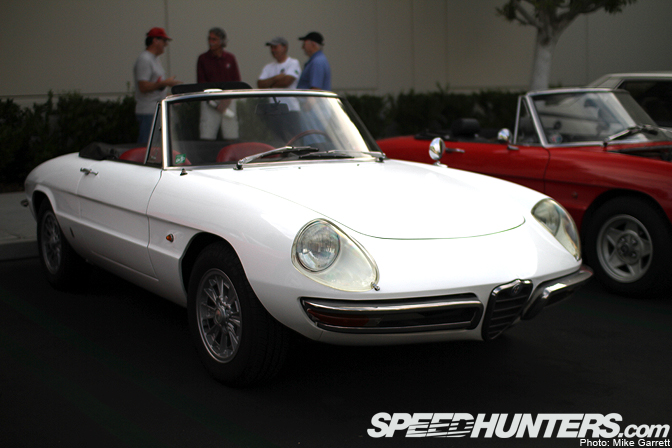 Let's not to forget the Italian open-tops though…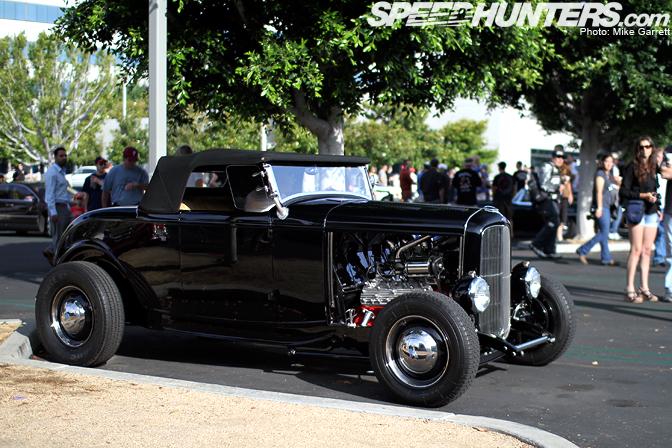 This Roadster brought plenty of traditional Hot Rod personality to the gathering.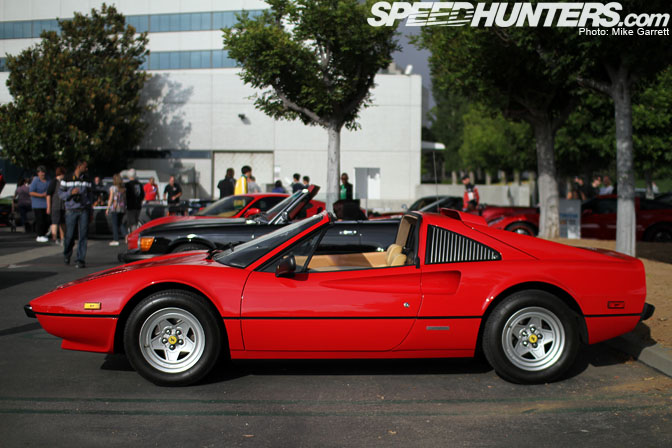 Cars & Coffee would not be Cars & Coffee without some Ferrari lovin'.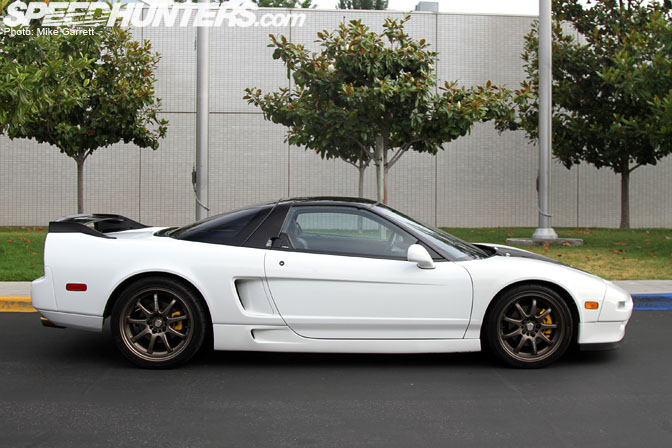 This NSX was one of the few Japanese vehicles that was out there on Saturday. Kind of surprising really.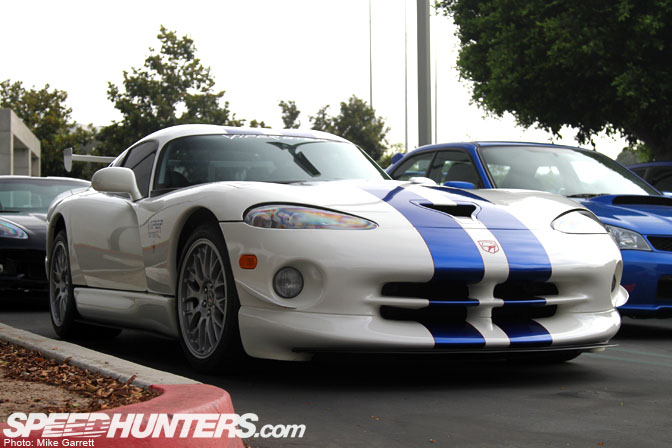 A Viper GTS R looking as beastly as ever. It's nothing unusual to spot these types of cars at C&C every week.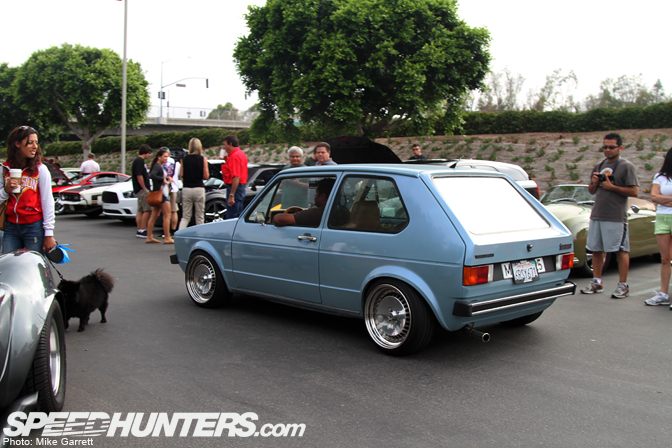 But honestly I find myself being just as impressed with the less exotic cars, like this Mk.1 Golf.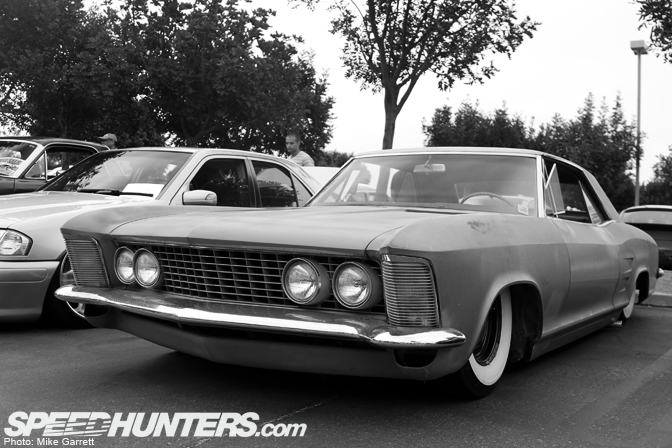 Ground scraping Riviera. Nice!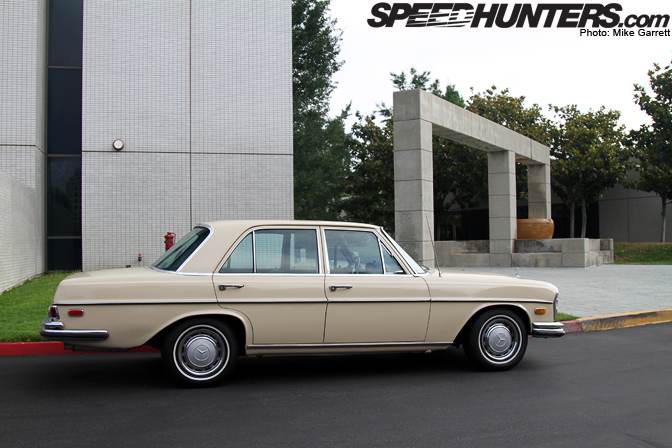 Something about this Mercedes makes me want to head out into the countryside for a picnic. Strange I know.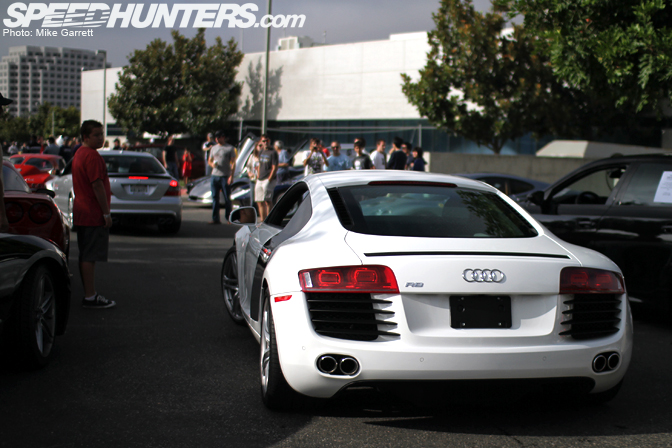 I'll finish up part one right here, as I still have lot of photos to sort through from the weekend's travels. Stay tuned for lots more.
-Mike Garrett