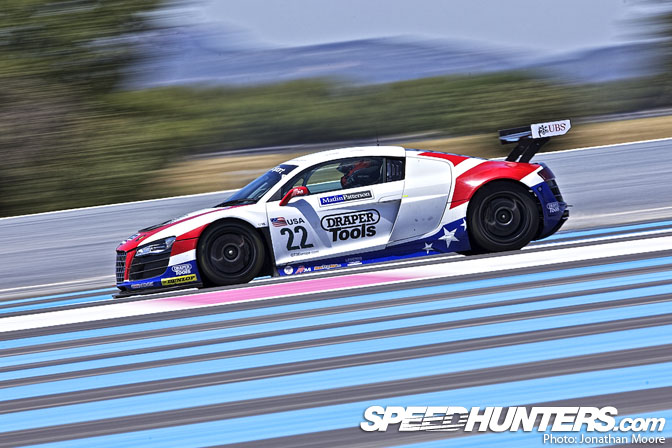 As I wrap up the Paul Ricard coverage and prepare for the Spa 24 Hours, I've uploaded a final set of desktops – starting with some red, white and blue GT3 weaponry to go with the red, white and blue stripes of Paul Ricard. This is the #22 Audi R8 LMS of the Anglo-American United Autosport team.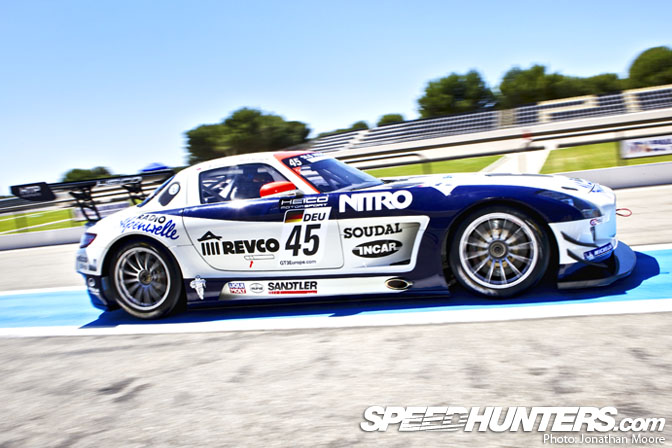 There are now seven marques in GT3 – and in the final two rounds of this year's series we may well see one or two more including, hopefully, the McLaren MP4-12C. The swarm of big Mercedes SLSs has really added something to the series: they really bring something extra. Here's the #45 Heico Mercedes rumbling out of the Ricard pit-lane on its limiter.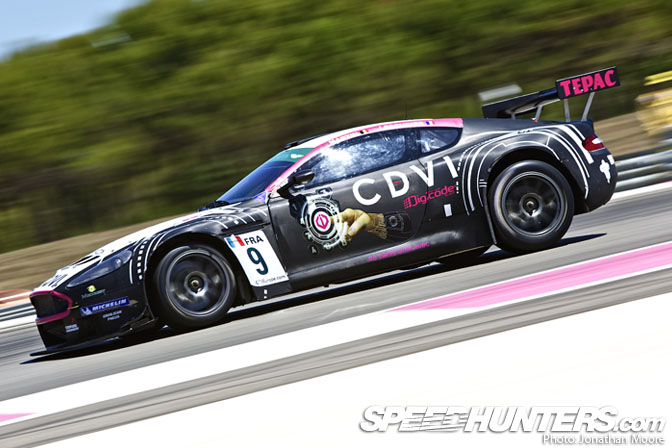 The Aston Martin DBRS9s have been racing since the inaugural year of FIA GT3 six years ago, but they are still potent cars: viz the second place and near victory for #9 in Sunday's second race at Paul Ricard. This is the DBRS9 of Maxime Martina and Gael Lesoudier (fourth in the championship) taking the fast left-hand kink of turn 1.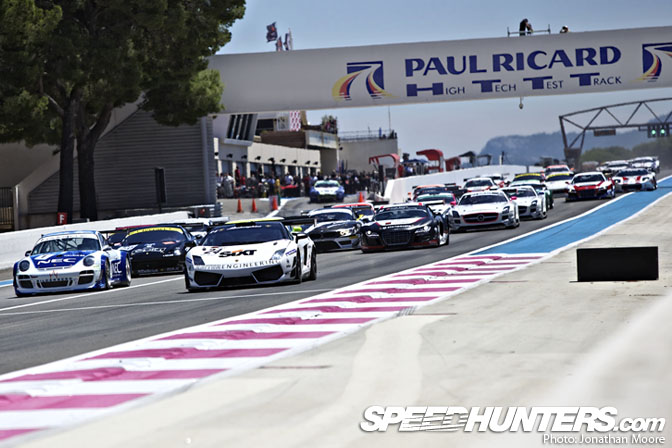 Ricard has no catch-fencing at all, so you can get frighteningly close to the rolling start on the outside of the start straight. It gives a real sense of openness – and thankfully the concrete retaining wall in this area gives some sense of protection! Both races were close-fought.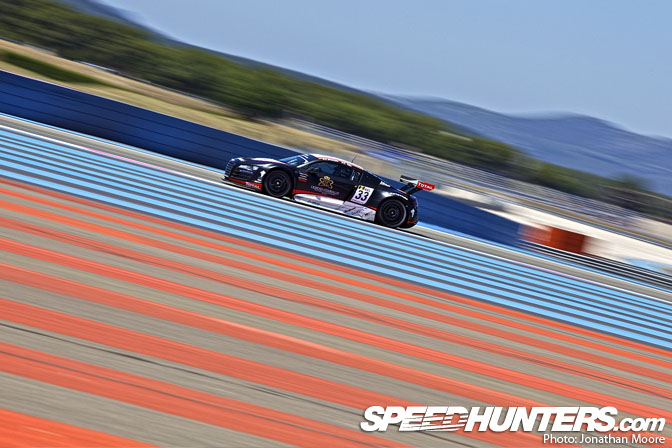 The Belgian Audi Club team added a second R8 LMS to back up their championship contending #33 car – a pair of wins this year has catapulted Enzo Ide and Gregory Franchi in #33 to second overall.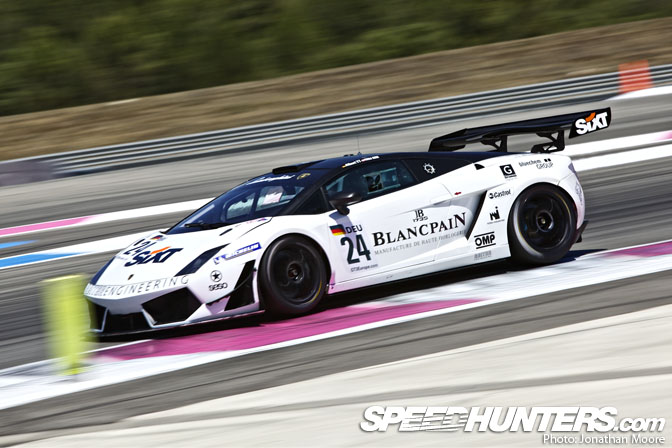 The Reiter Lamborghini pair of Albert Von Thurn Und Taxis and Nikolaus Mayr-Melnhof are undoubtedly fast – they've also won two rounds so far – but have had a combination of back luck and seemingly a bullseye on their car. Too many times they've either spun off or, more usually, been knocked off, but they're still in with a chance with four races left. They lie sixth in the title race.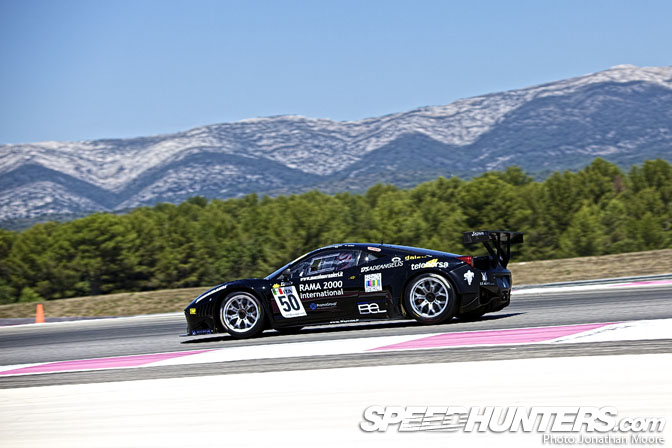 The Ferrari 458s are similarly fast: the #50 AF Corse crew of Italians Federico Leo and Francesco Castellacci are heading up the Prancing Horse's challenge – and the championship at the moment. In fact, every every manufacturer except Ford has a car at or near the top of the championship, which is what makes FIA GT3 so great! We've got a month's break before the next round in Eastern Europe at the Slovakiaring, but a large number of the FIA GT3 teams will be in action at the Spa 24 Hours in just over a week's time. If there's an opportunity to race, they'll take it…
Jonathan Moore