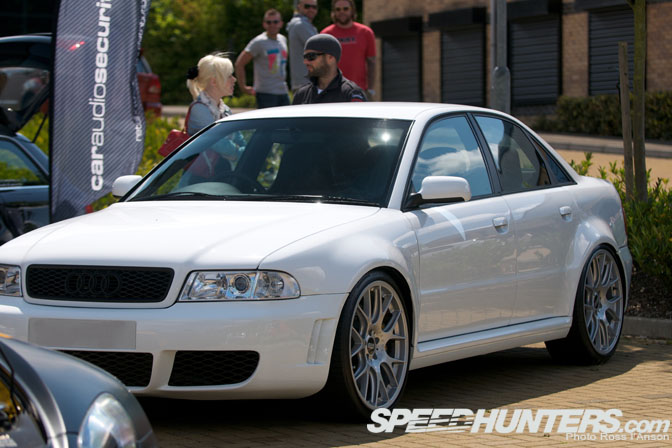 Sleeper or 'Q car', the names are different but the meaning is the same. A car which hides its ultimate performance behind subtle styling.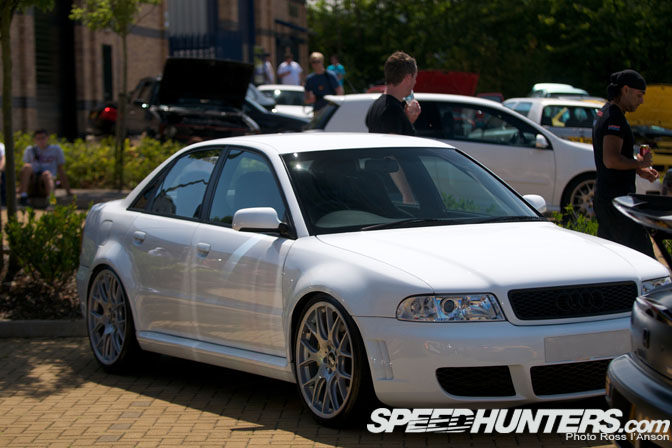 I've always been a big fan of Q cars. I loved the original BMW M5 because of its everyday looks and its ability to humble supercars around the Nurburgring. At the recent Meguiars BBQ I think I found my ultimate Q car.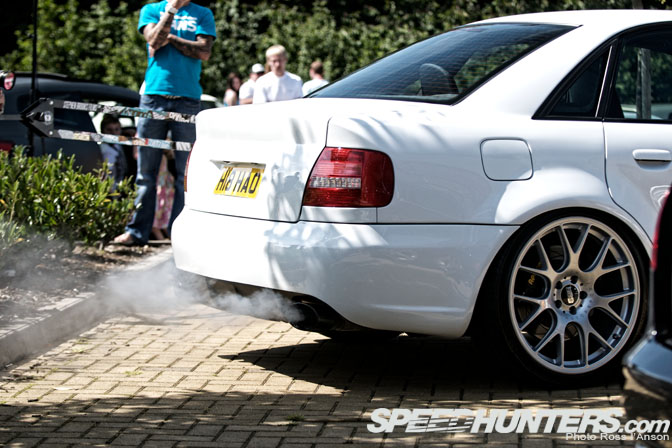 Sitting inconspicuously in an corner, MRC Tuning's B4 S4 Quattro just looked like a well prepared RS4 Quattro – That is until you remember that Audi only ever produced Avant versions of the B4 RS4 and not a saloon.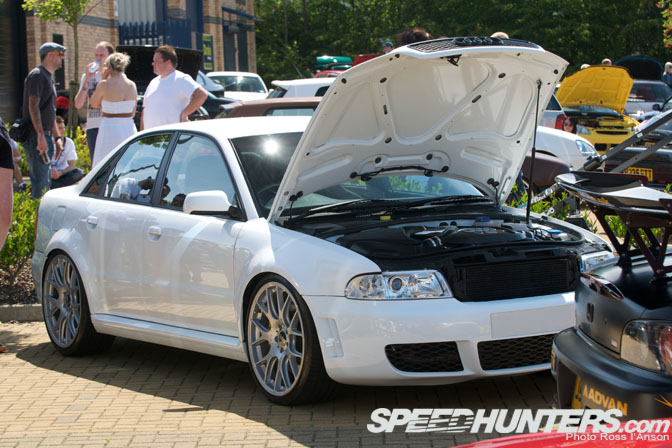 On further investigation it turns out that MRC took an S4 donor with a blown engine and replaced all the panels and doors with RS4 items including cutting and fabricating RS4 Avant rear quarters into the S4 body to achieve a look to rival a factory car.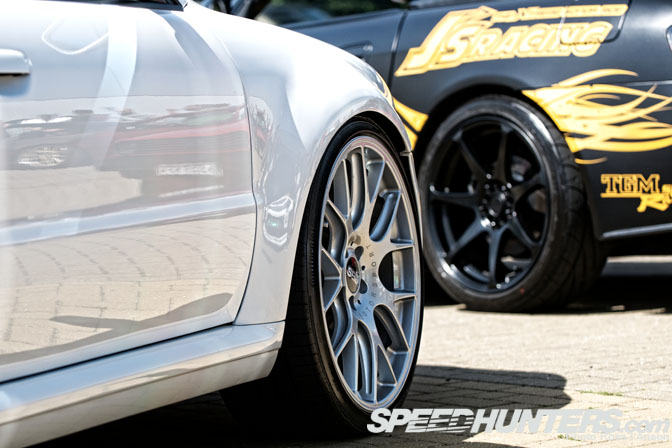 Sitting on Bilstein coilovers, the 20" BBS CH-R rims just add to the factory look. You could just imagine the car sitting in the showroom looking like this.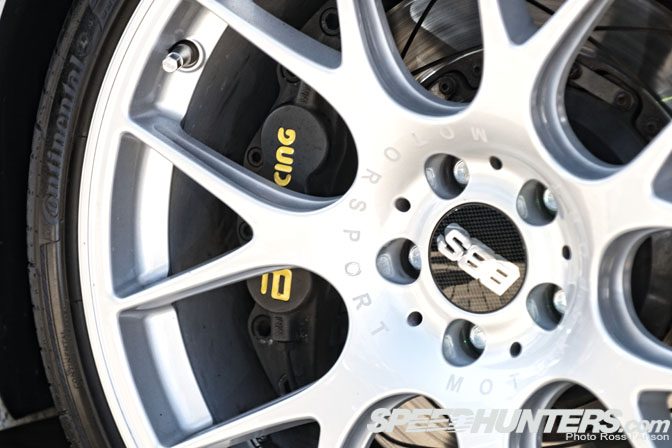 The massive AP brakes are a little clue to the cars performance.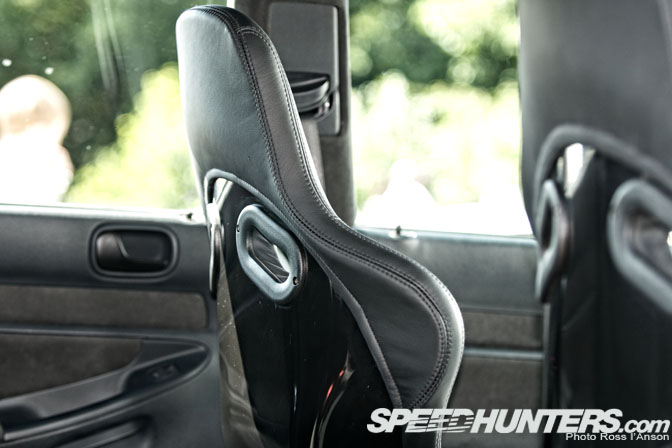 Inside is much the same as the exterior. Beautifully trimmed alcantara and leather bucket seats up front …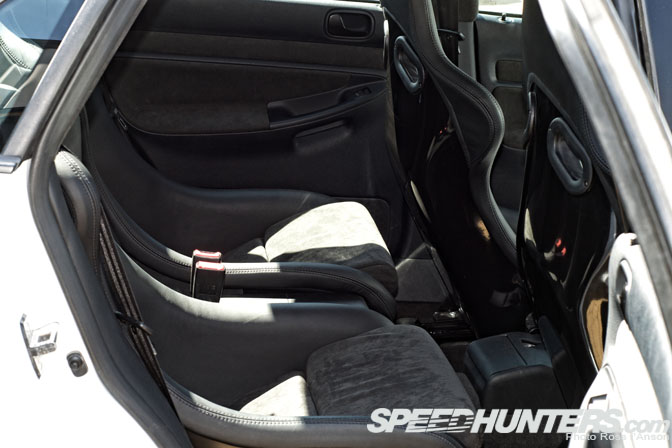 … and in the back.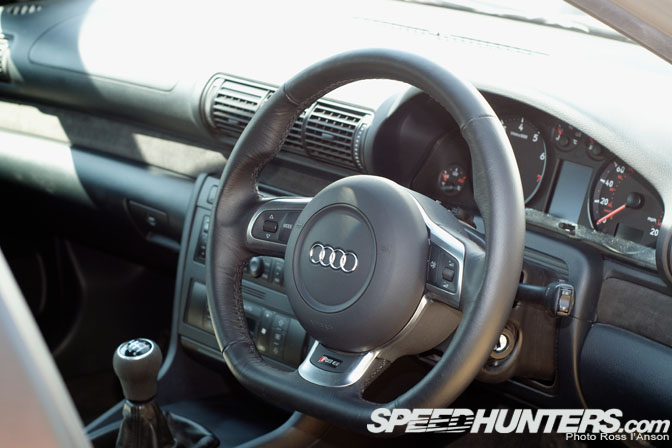 Subtle and maintaining the factory look.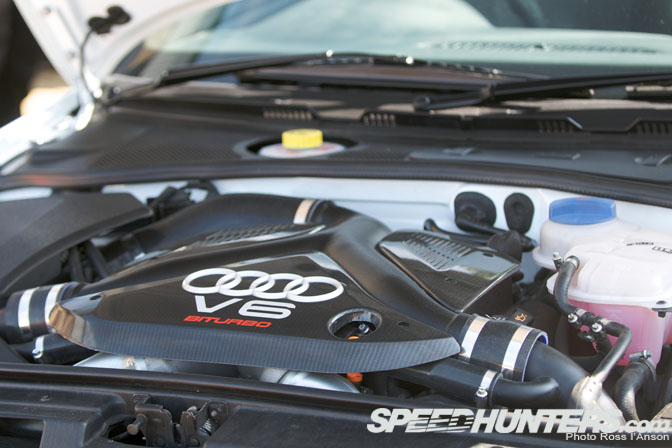 Even under the bonnet doesn't really look anything other than factory, until you delve a little deeper that is. The standard 2.7 litre block has been replaced with a 3 litre item, twin turbos replaced with K16/K24 hybrids matched to MRC tubular manifolds with 980cc injectors to match. The result, an astonishing 700ps with 873nm of torque! As sleepers go I think this one is almost as good as it gets.
Ross