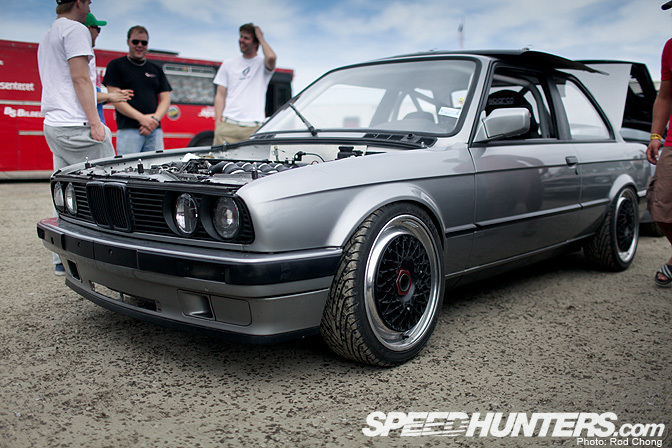 Have you guys got a sense of the difference between a Car Feature and a Car Spotlight on Speedhunters? In general terms, a feature will normally include an art directed shoot, in depth conversations with the car builder, detailed shots of the exterior, cockpit and engine and a full spec list. A spotlight on the other hand can be anything as short as 4 or 5 photos, without us having specs of any sort.
The spotlight category is useful when we find cars at events that catch our eye, and want to share the photos with you, even if we don't know much about the build. This is one such car, an absolutely mint, modified BMW E30 I spotted at the Gatebil Festival in Norway a few weeks ago.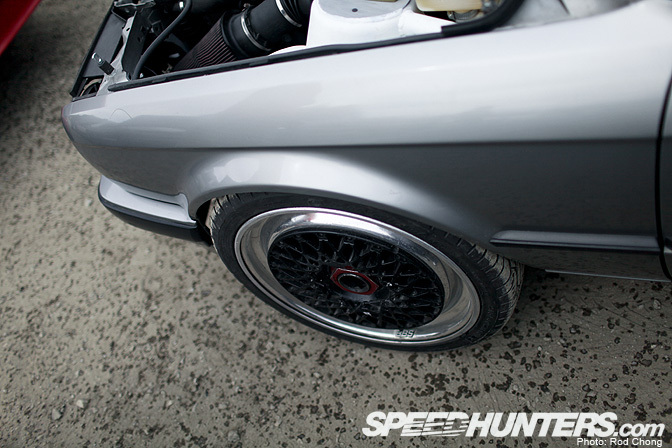 The first thing you will notice about the car is the conversion to single lug wheels. That's pretty hardcore stuff!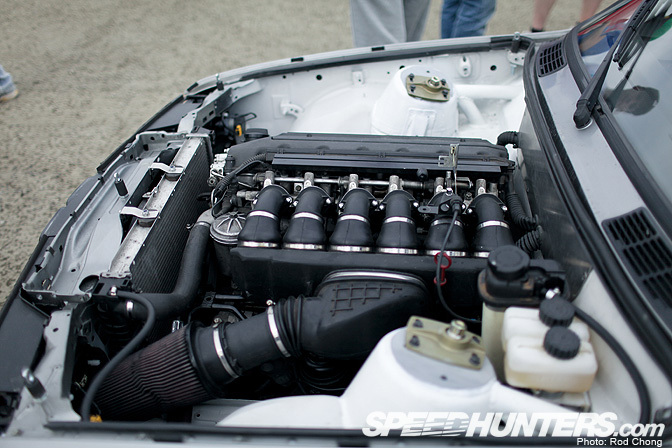 Wow this is clean! The engine looks like an E36 M3 sourced 3.2 liter s50b32, a popular swap from the standard M20B25 E30 engine. Also notice how the roll cage has been nicely tied to the struts.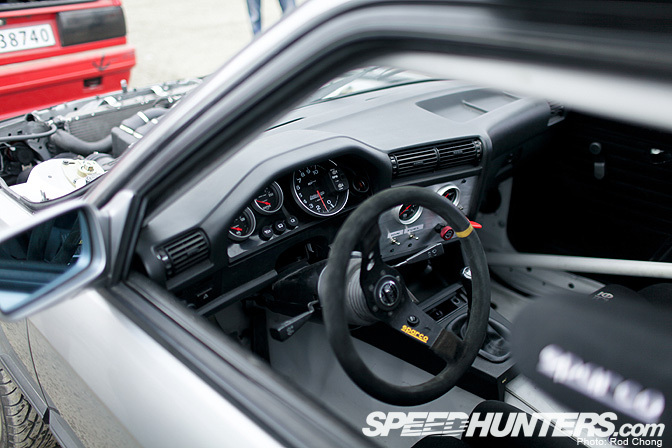 The showroom perfect finish carries through to the cockpit. While the dashboard looks like a brand new OEM unit, you can make out that the gauges are aftermarket, and the floor has been stripped out for obvious weight savings.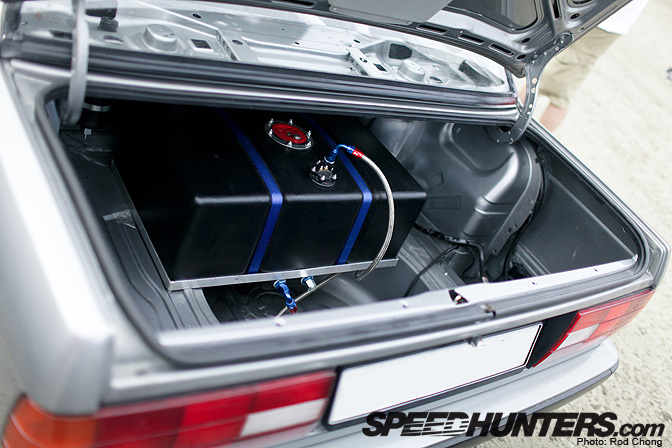 Fuel Cell… very nice.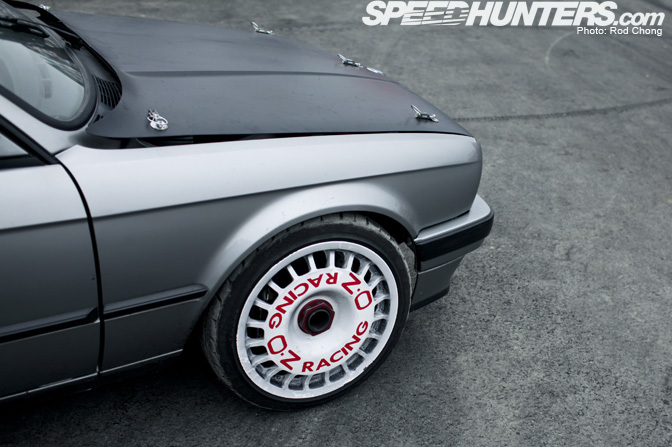 I shot the initial set of photos as the BMW waited in-line for Gatebil tech inspection, but bumped into the car a few days later after it had seen several open track sessions.
The owner seems to have a fetish for running proper Group A race rims on his E30… check those OZ Racing rims!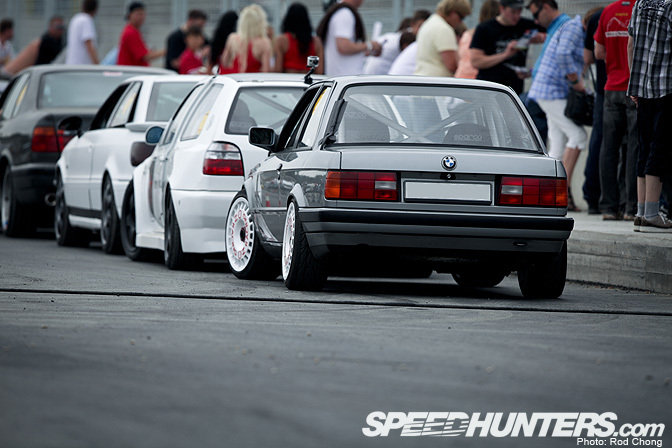 Impressive huh? This E30 is the type of car I would expect to see in the pages of Performance BMW or Eurotuner… it literally was that clean a build. So just thought I would share.
Ok I'm off to Belgium tomorrow to start our Spa 24H coverage with the help of Larry Chen, Jonathan Moore and Jeroen Willemsen.
Talk soon!
:Rod