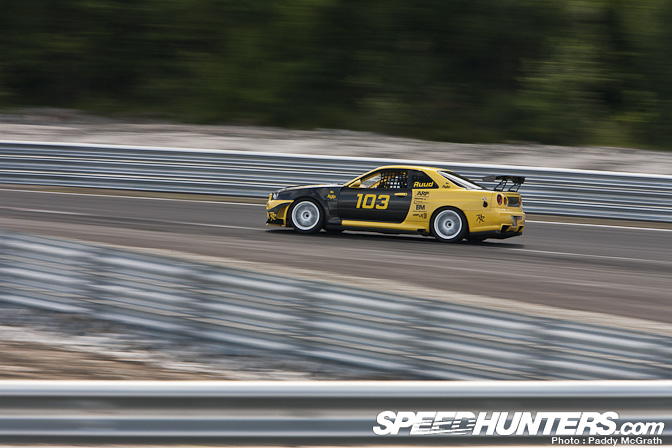 When walking through the extreme paddock at Gatebil on the first night of our visit, I walked straight past this R34 Skyline (not before grabbing a quick wide shot) thinking that it was maybe just another R34 track car. I mean we've all seen them before right ?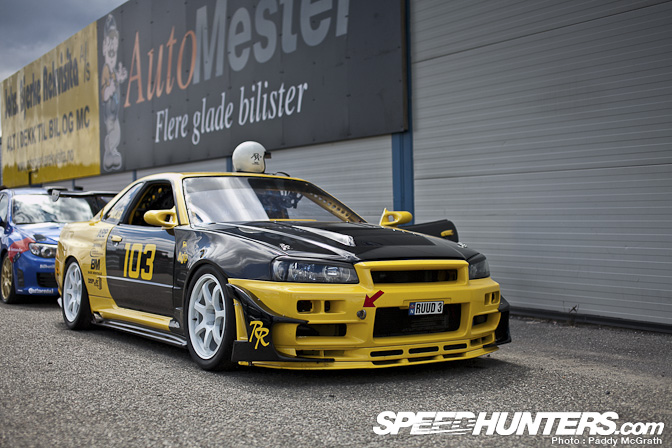 Thanks to one of our readers who insisted I take a closer look in the comments from one of the first posts from our Gatebil adventure, I think this probably the greatest R34 Skyline I've ever had the honour of witnessing in action.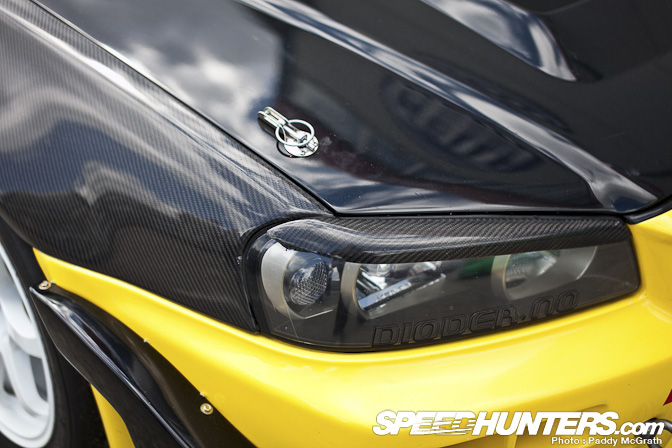 All the clues were there for me to see – carbon panels and details all around the car.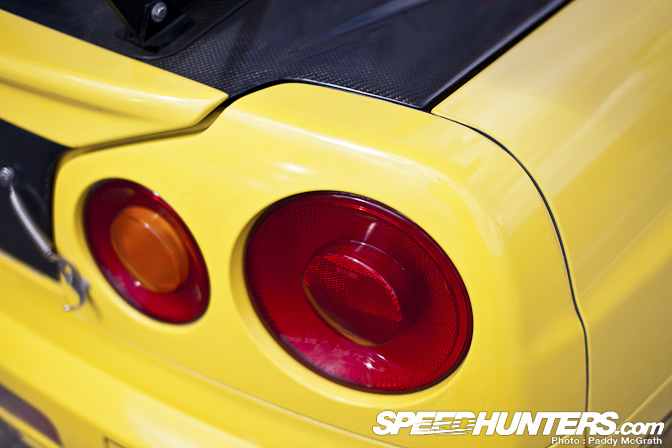 An original R34 GT-R shell.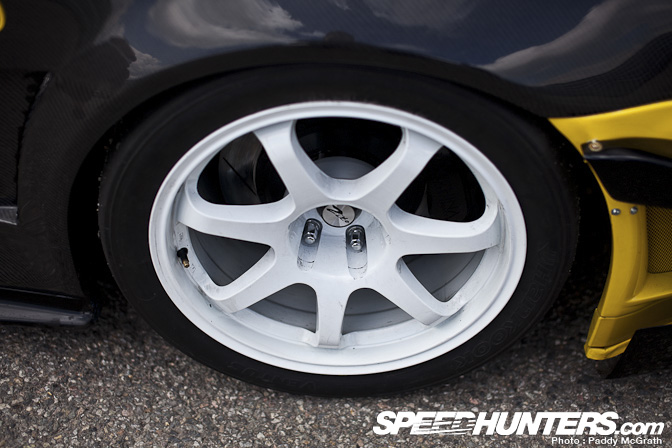 Big brakes hiding behind the rims …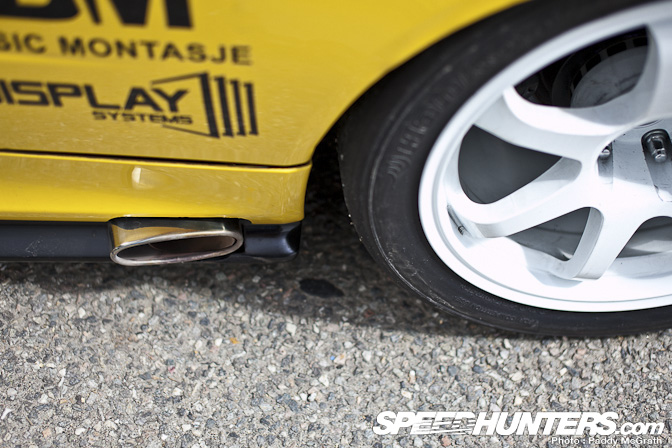 … and twin side exit exhausts.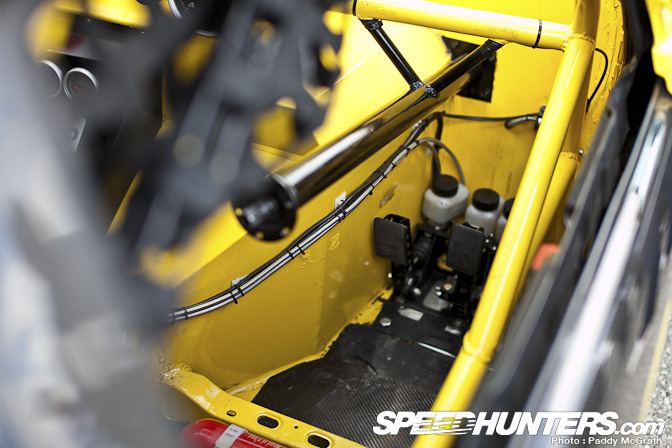 Inside was when it started getting interesting – that's certainly not a standard tunnel / bulk head size and / or position.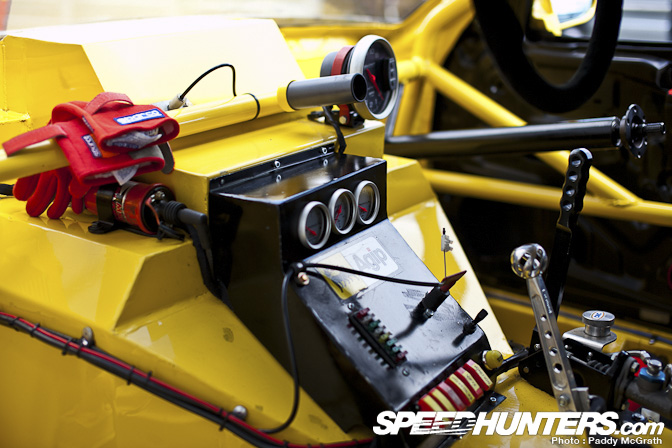 Make no mistake, it's all function inside the office of this car. I asked around for someone involved with the car to see if I could have a look under the bonnet and once opened, I got a bit of a shock …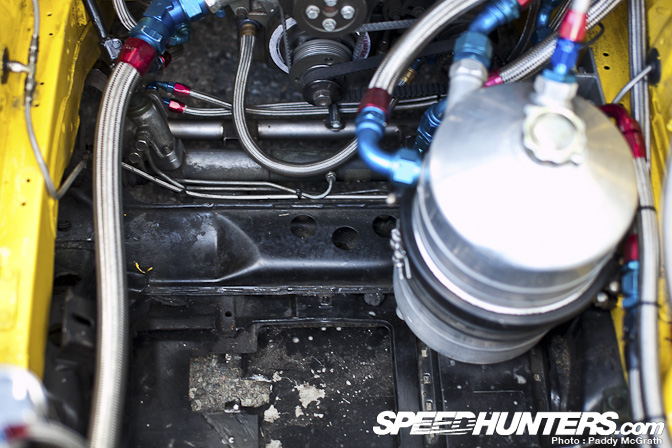 … the engine wasn't where it was supposed to be.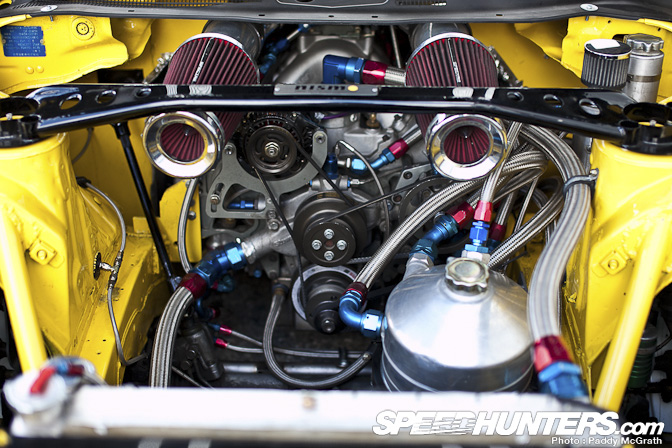 I've seen engines pushed back through the bulkhead before but this was on an entirely other level. The Nascar sourced V8 – with a power figure in or around 900BHP – sits entirely behind the bottom of the windscreen.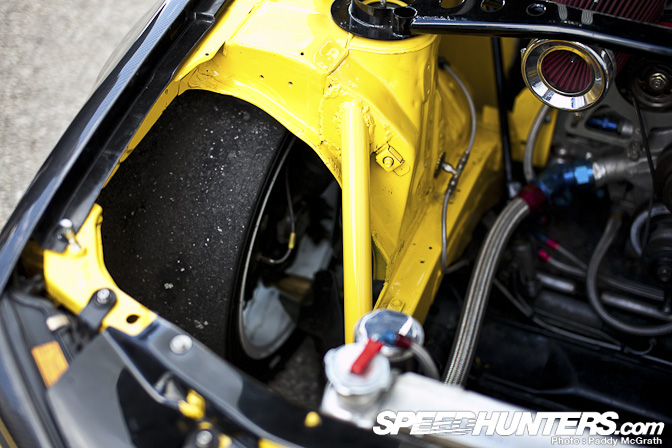 With the original chassis legs still present, the car remains a full bodied car.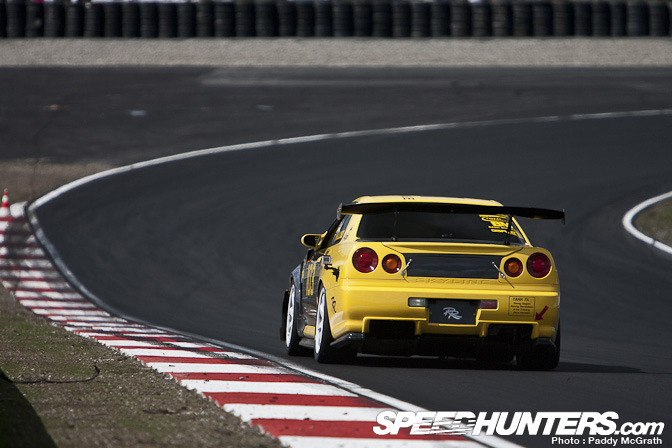 The car was imported from Japan with a stroked 2.8 litre Tomei prepared RB motor but the guys had lots of trouble with the RB engine. This is why they decided to try and go the V8 route and I'm so glad that they did.
It's cars like this that define the Gatebil events – semi-subtle looking with the most insane build lurking just beneath the skin.  
-
Paddy McGrath