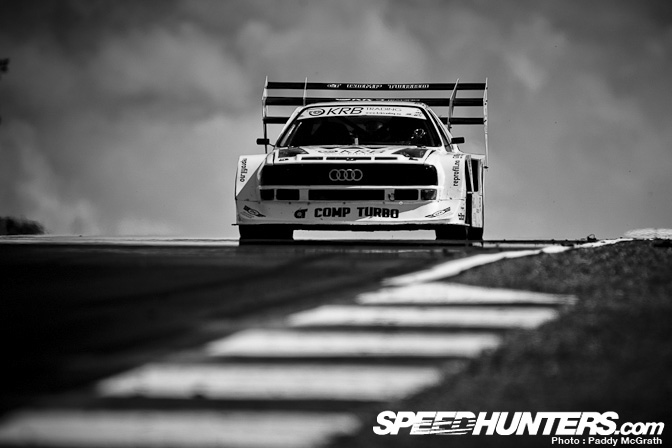 This car is arguably one of the most iconic cars from Scandinavia and probably one the most recognisable cars from the Gatebil events.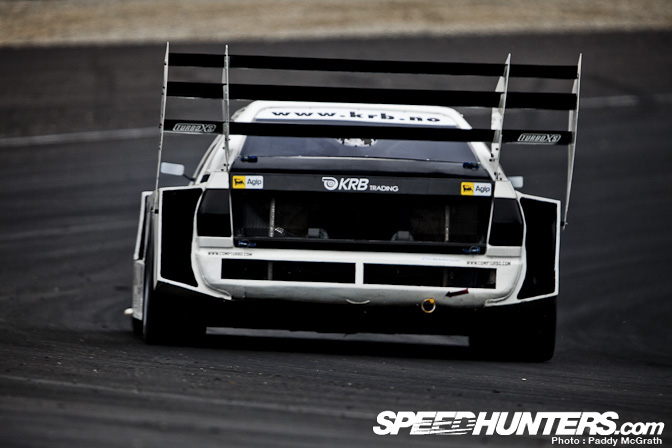 Before travelling to Norway for the Gatebil Rudskogen event, this was the one car I lusted over and prayed to the automotive Gods that it would be present.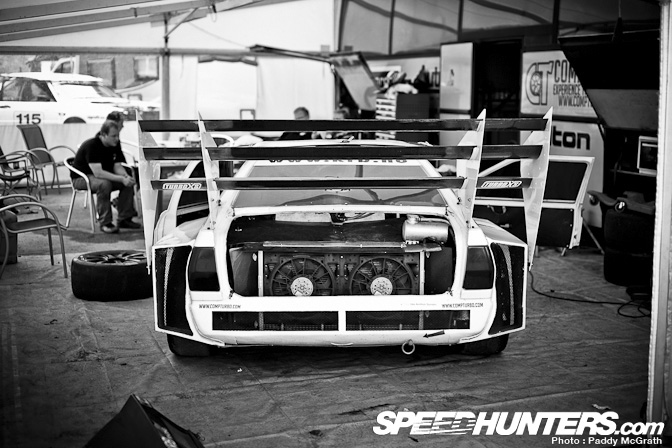 I'll tell you this – if you think it looks insane in photos, you should try standing beside this beast.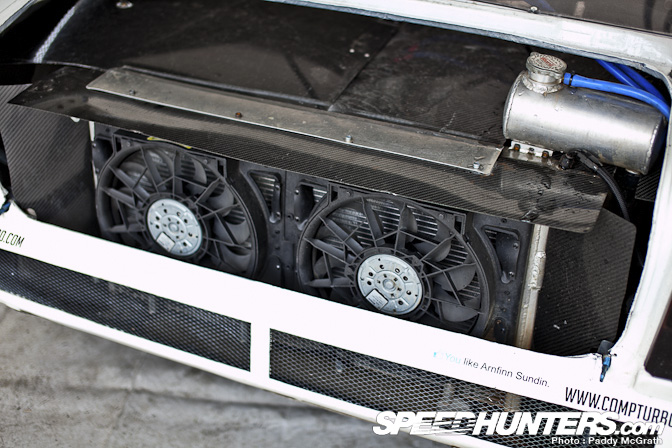 Some say that the car was built as a tribute of sorts to the legendary Group B Audi S1 but in my opinion, it's more like an example of what the next stage of Group B would have become before it was banned.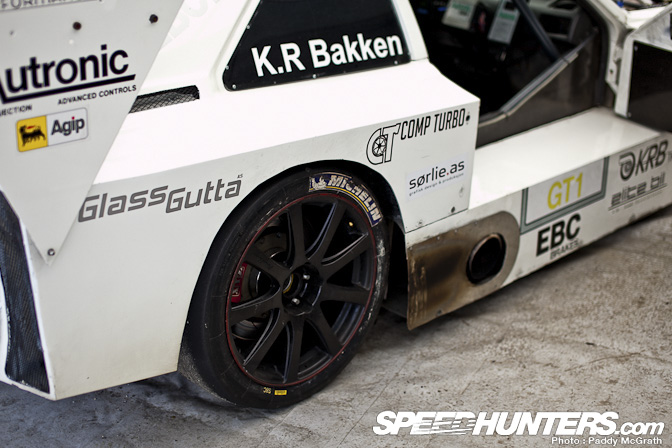 The squared rear quarters are used to pull air to the rear mounted radiators.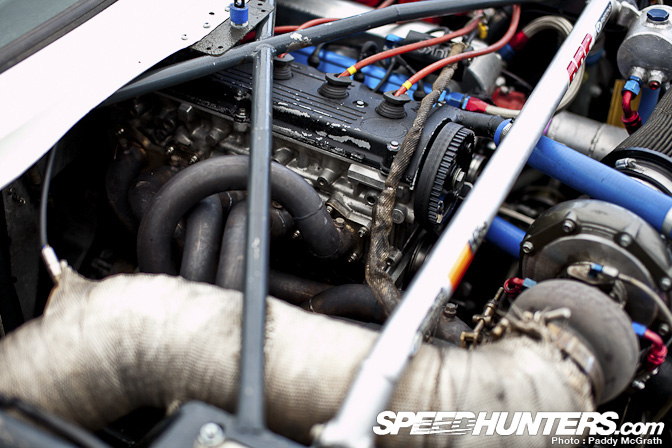 The builders have stuck with a five cylinder Audi engine, pushed some way back for better weight distribution.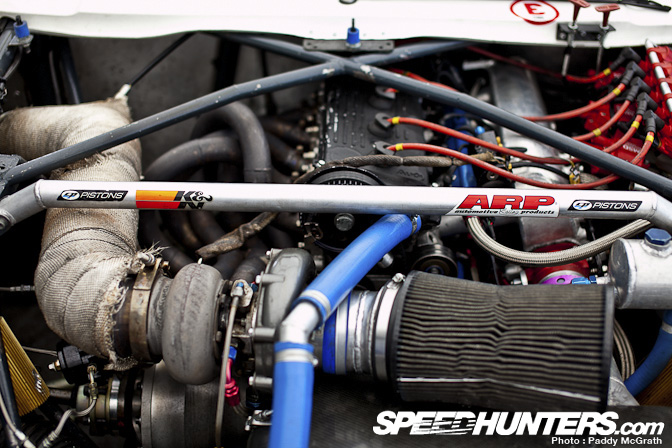 Interestingly, the car is running an oil-less Comp Turbo turbocharger. Instead of using engine oil to lube the internals of the turbo, the Comp Turbo units use very high grade bearings with high temperature grease to keep the turbine spinning. The advantages of this are a faster spooling turbo and the ability to mount the turbocharger where ever you want. Even for a mechanicalphobe like myself, it makes for some interesting reading.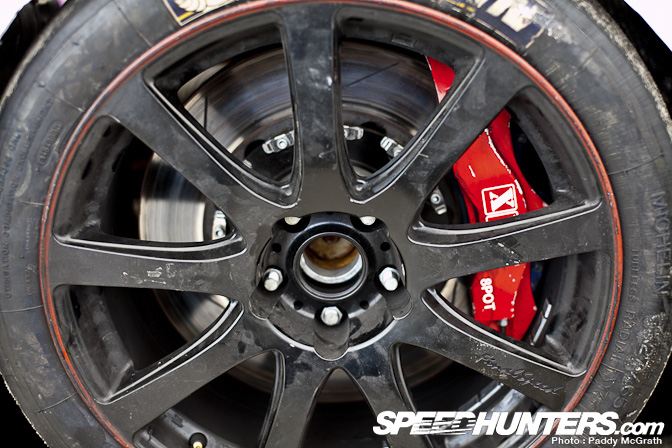 Michelin slicks and eight pot XYZ brakes lurk behind the 18" Final Speed rims.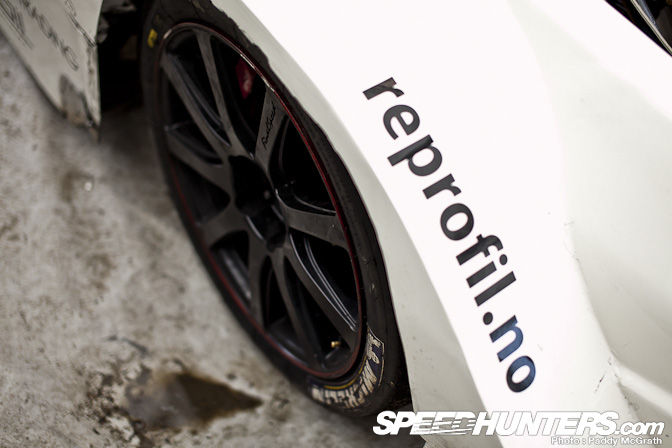 Being a fully fledged race car, it is a little rough around the edges but this wear and tear look will always be preferred by this Speedhunter over any sort of trailer queen.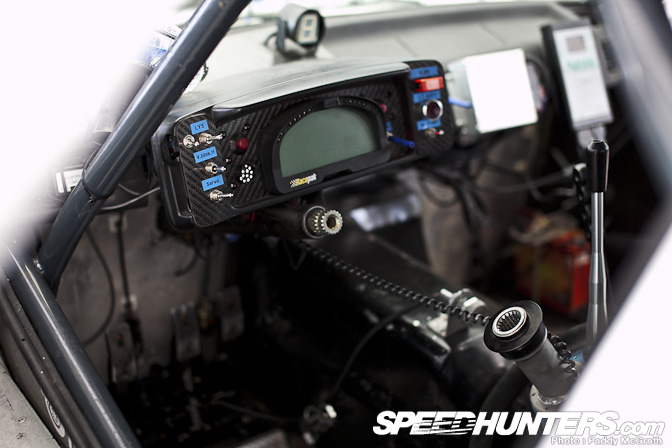 The inside is as you'd expect – all business.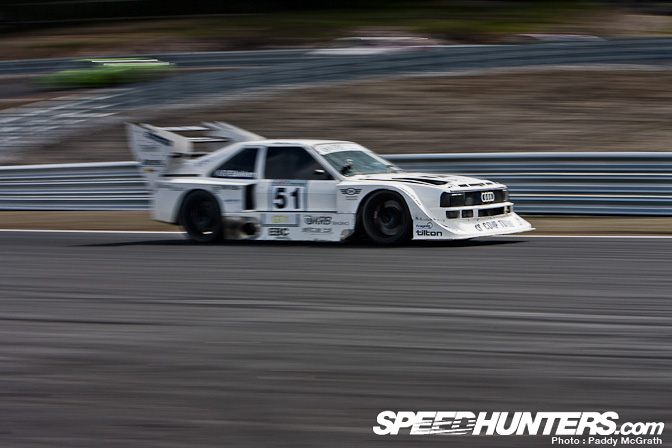 With looks like this, you're hoping the car the power to match right ?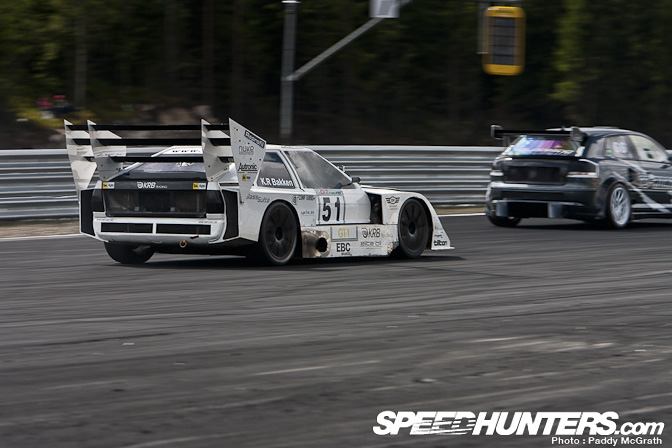 1061BHP and 733 ft/lb of torque at 2.4 bar (around 35psi) of boost pressure is more than enough to back up this incredible car's image.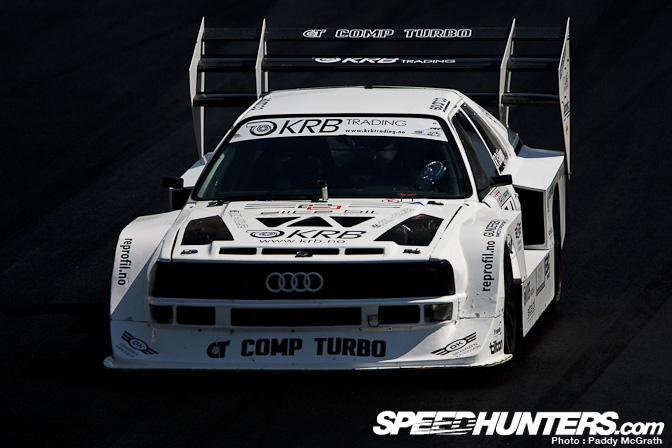 Watching the car lap the Rudskogen circuit was a very special occasion. I'm sure some of you may have read my previous stories of how I'm too young to remember the Group B cars in the metal and how I'm always jealous of my peers who like to remind me of this fact. But for one weekend in July, I finally got to experience the power and impact of something even more powerful and special than what the Group B era could muster.
I can die a happy man.
-
Paddy McGrath