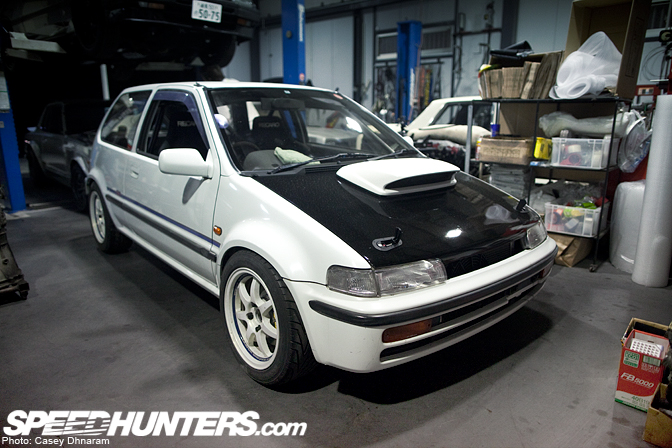 Recently I paid a visit to well known Hakosuka tuners Jenesis (our article here), where I came across a rather odd car sitting in the garage. In amongst the myriad of Nissan classics was, of all things, this little guy: a Honda City.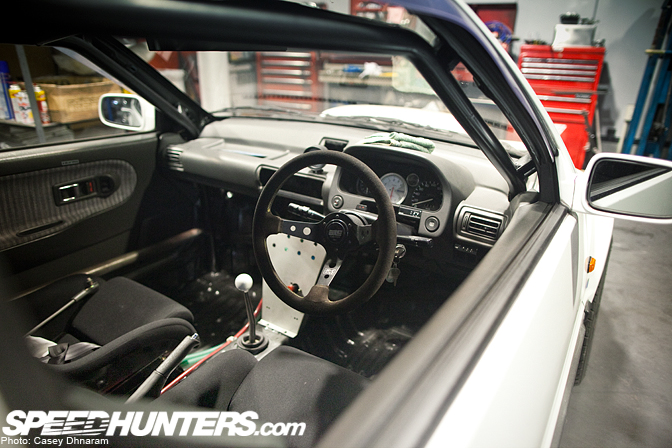 When you think of Hondas, the City is rarely associated with performance. The Civic, Integra, Accord and Prelude yes, but the City? Hmm. As you can see however, this is a rater serious example. The car itself belongs to a customer, and the project has been built up slowly over the years.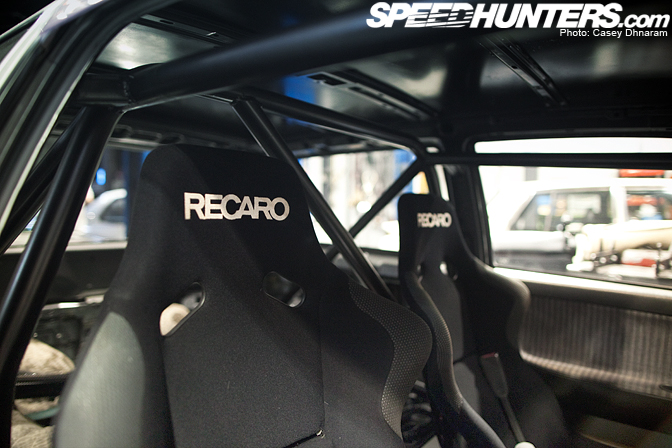 This tiny City's intentions are quite clear when you peek inside. The interior has been fully stripped, the dash gutted, and two Recaro seats have been fitted. A comprehensive roll-cage has also been embedded to strengthen the chassis.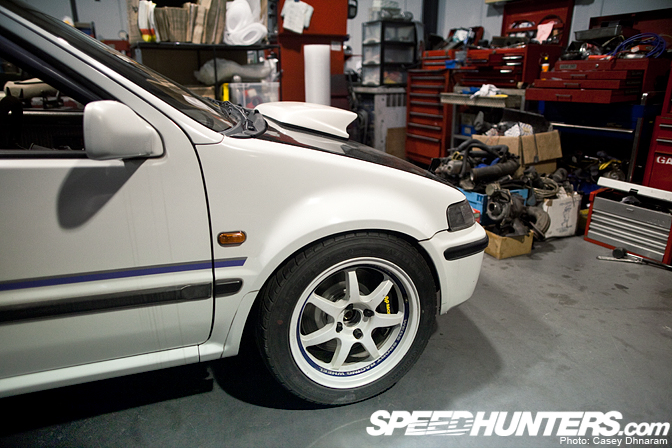 The little machine has AP Racing calipers and is sitting on a full set of 15″ Weds Sport wheels…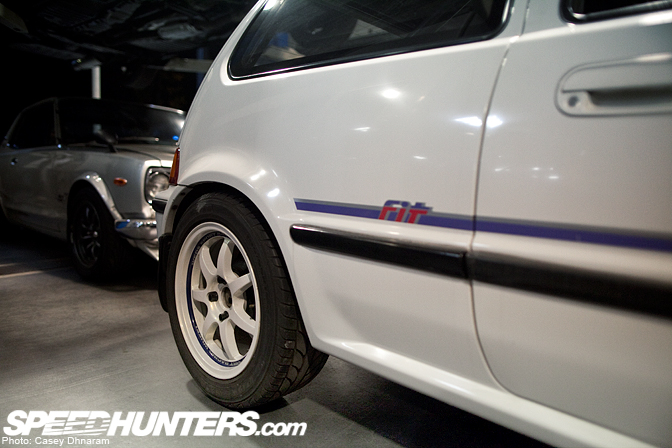 …wrapped in Advan rubber both front and rear.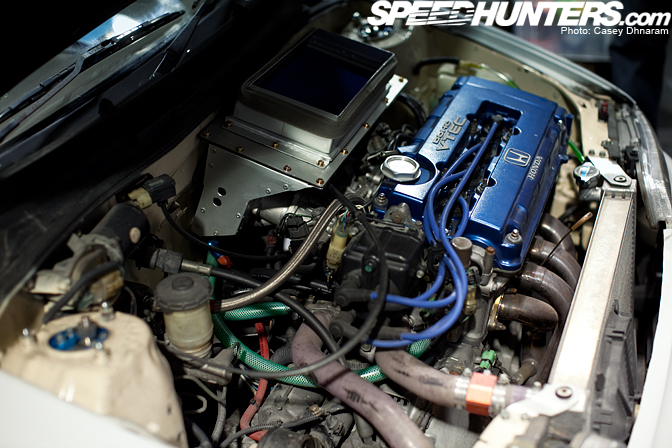 Popping the hood reveals a pleasant surprise: a worked B16A. One of the Jenesis workers gave us a taste of this B16A's insane induction roar.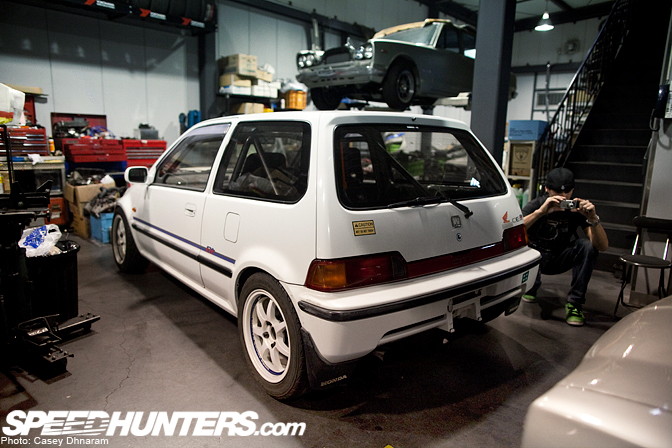 Personally, I love unique cars like this. What are your guys' thoughts?
-Casey