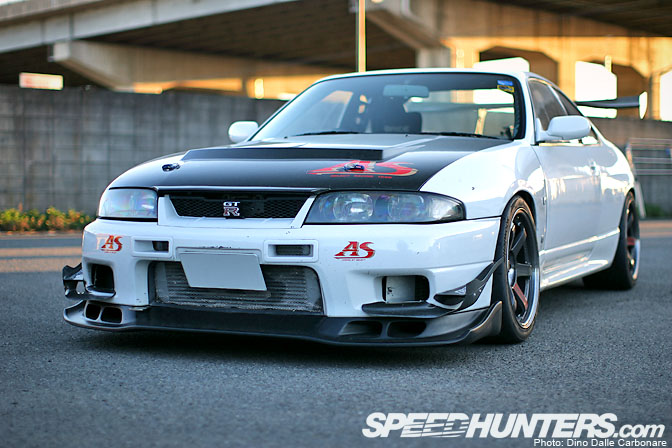 The aim of a demo car is to prove a tuner's capabilities both on and off the track as well as to serve as inspiration for customers. Except sometimes inspiration can be taken a little too far. With 700 horses and an exterior treatment that wouldn't look out of place on a dedicated shop's time attack car, this particular BCNR33 I came across at Auto Select is actually a street registered customer ride. As Sawa-san told me the owner pretty much wanted a perfect copy of Auto Select's R33 Yellow Shark…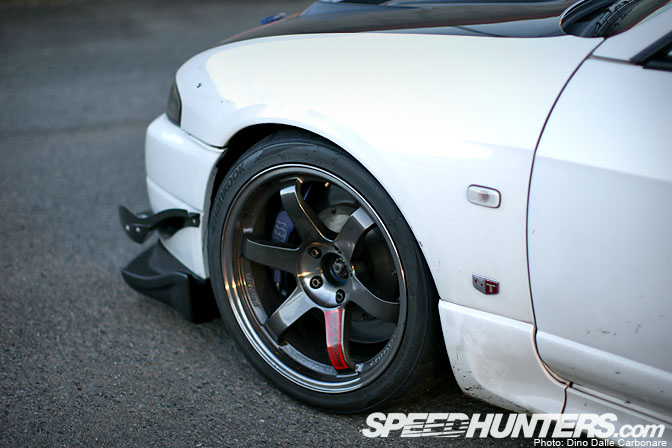 …without the yellow part of course. This "R" rides on 18-inch Volk Racing TE37 SLs fitted with Hankook Ventus TDs in 265/35R18 size all round.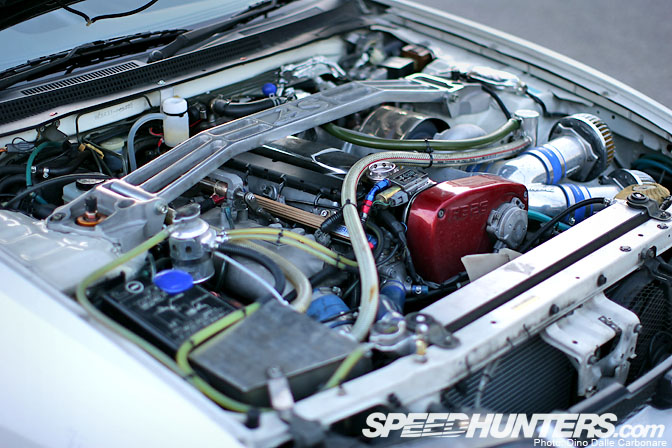 The RB26 has been put through a complete rebuilt running forged and stroked internals that boost capacity to 2.8L.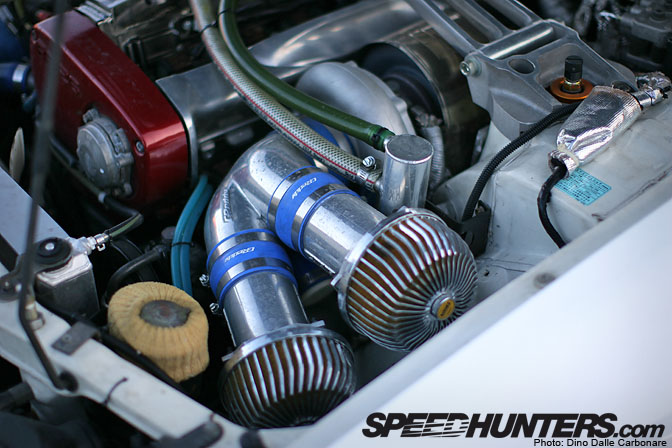 A full Trust T78 single turbo conversion replaces the stock twin turbo set up and breathes through a pair of Trust Airinx filters. Engine mapping is handled by an HKS F-Con V Pro so the air flow meters have been removed in favor of a MAP based system.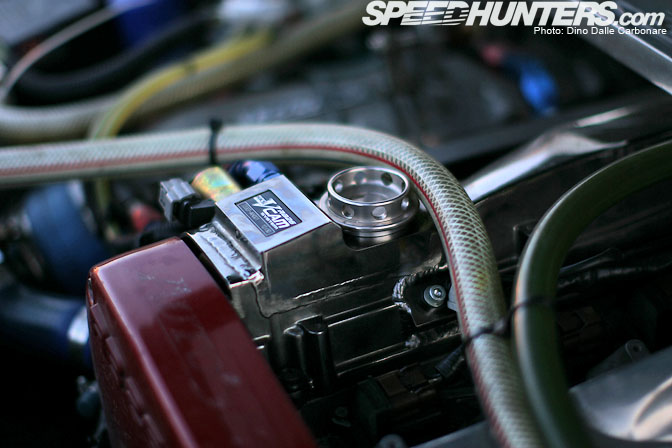 The cherry on the cake is the HKS V-Cam, which allows variable valve timing on the intake side of the engine, helping maximize low-rpm torque and response without sacrificing top end power.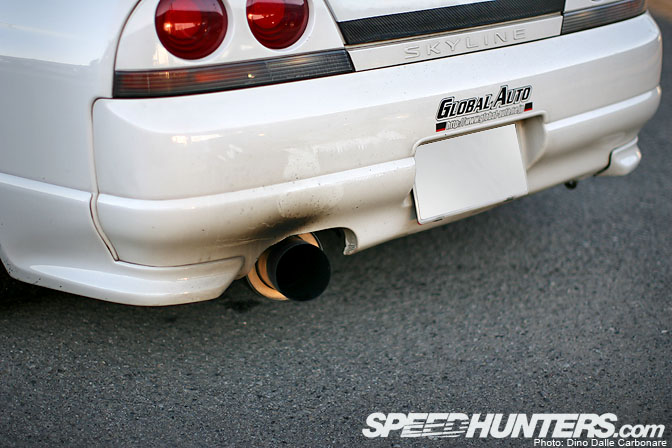 An Auto Select titanium exhaust system supplies all the right sounds.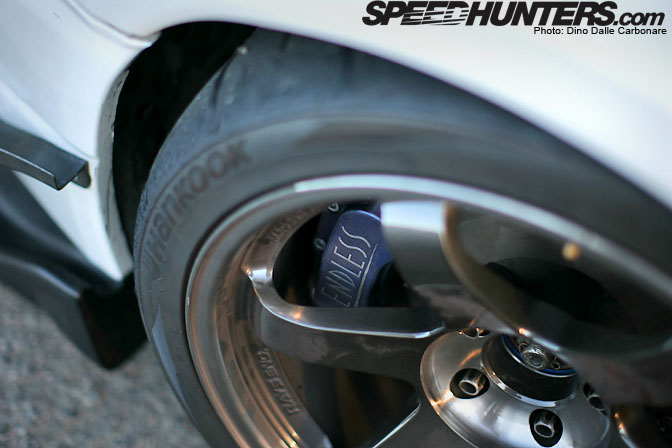 With blistering performance there is always the need for a braking system that is up to par, the Endless 6-pot front and 4-pot rear calipers taking care of this.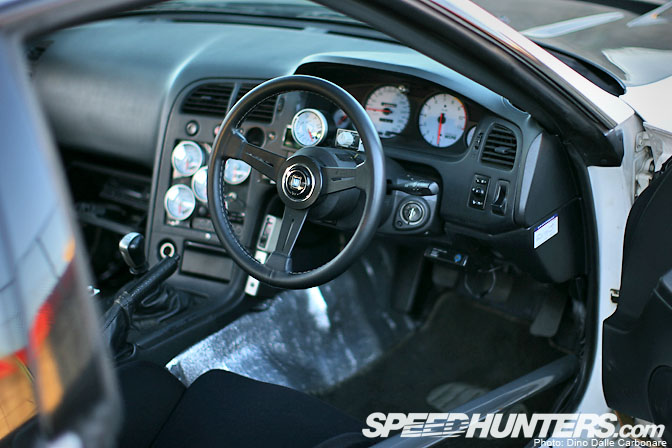 The exterior looks are matched by an equally extreme interior, open the driver's door and you are confronted with a stripped out cabin…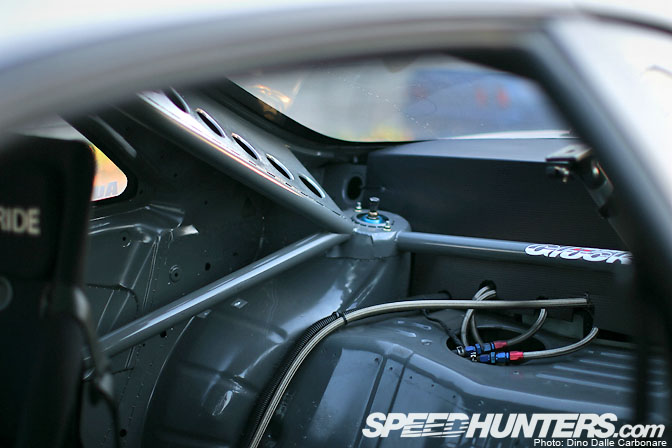 …and the kind of roll cage and bracing that hints this was one very special build. The whole car was stripped down in order to spot weld the chassis and fabricate the cage as well as to receive a few coats of gray.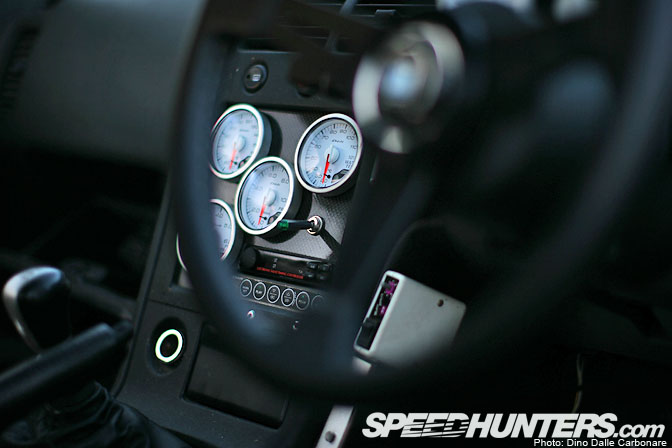 The removal of the A/C allowed more space to be used up on the center console, where all the Defi gauges and HKS EVC Pro unit were fitted.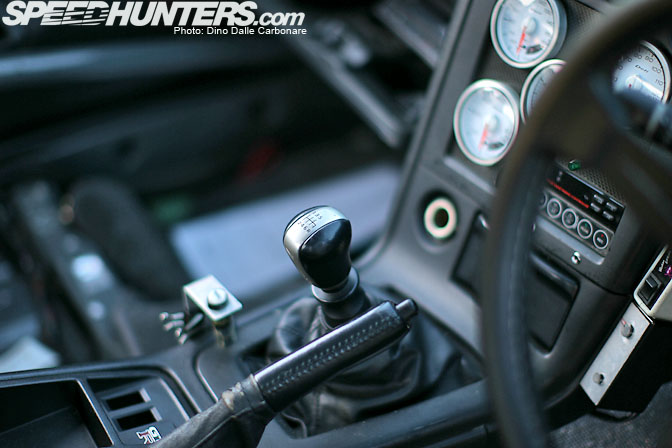 The R34 shifter is there for a reason as this R33 is fitted with its younger brother's Getrag 6-speeder, along with a triple plate OS Giken clutch.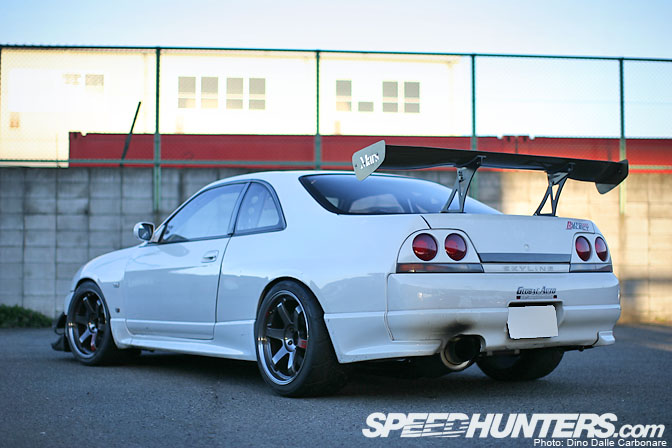 So there it is, a true time attack car for the street! You just gotta love Japan!
-Dino Dalle Carbonare