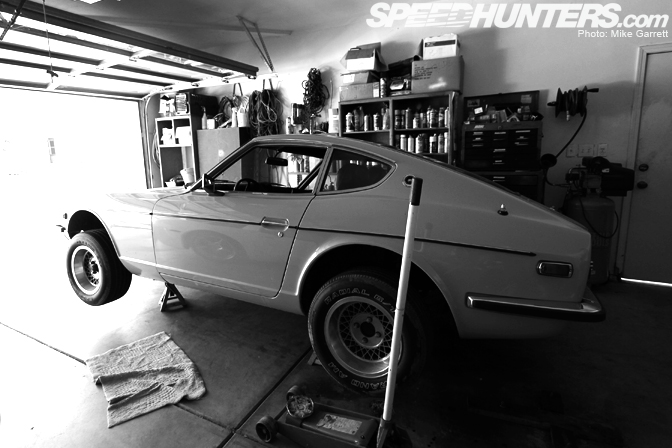 Earlier this year, my wife and I decided we would leave the hustle and bustle of Los Angeles and relocate back to exotic Central California. The primary purpose for the move was to make the jump to home ownership and also to put me in better reach for Speedhunting the entirety of the Golden State. Of course just as important as the new house is the garage that comes attached to it…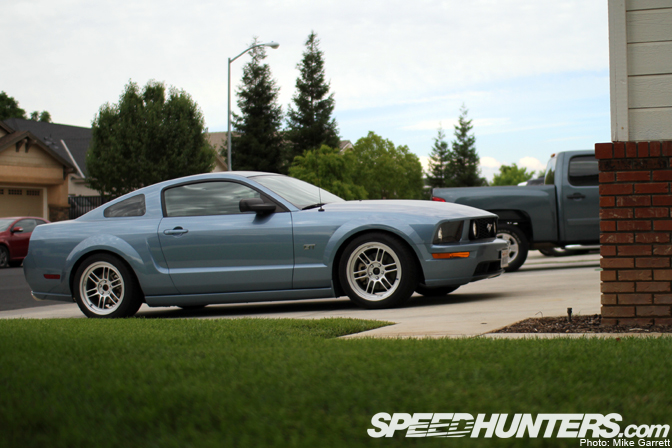 But what should be in that garage? Since leaving LA, I couldn't help but notice that my 2006 Mustang GT was sitting there unused. While I loved driving the Stang, I began to ponder the idea of selling it to begin a new project. Something old and fun.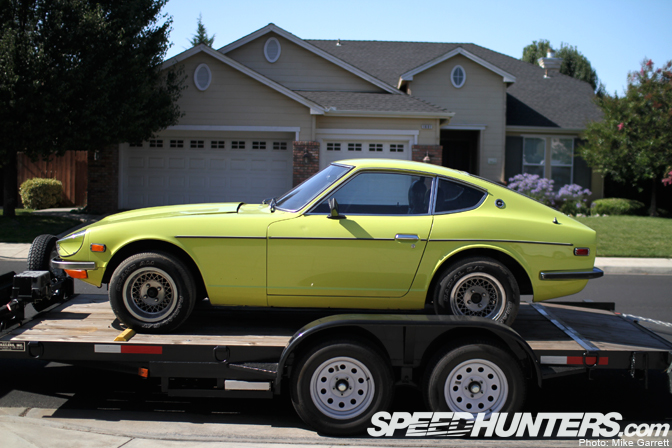 It turns out the timing couldn't have been better. Right around that time one of my good friends let me know that he was looking to get rid of his 1972 Datsun 240Z for a very reasonable price. He he had owned the car for a few years and decided to replace it with a more practical daily driver.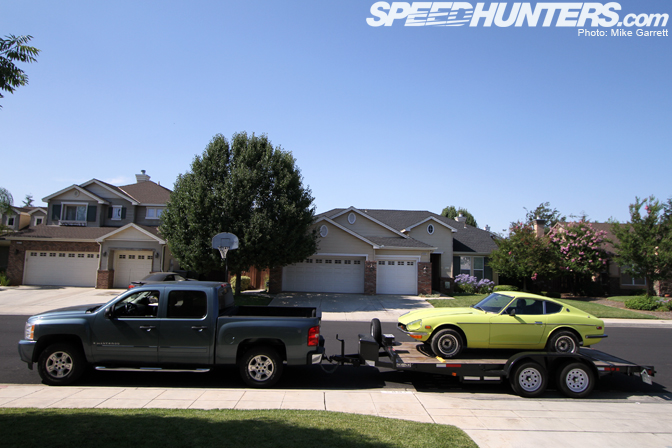 A few days later, with the help of my dad, we had the Z loaded up and ready to be gone through.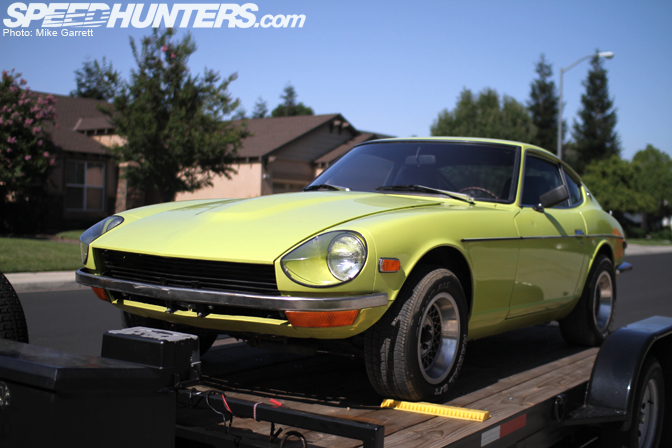 Overall, the car is is in great condition. The paint and body are both in good shape, but the car had been sitting for a while so it needed a little work before it could be deemed road-worthy.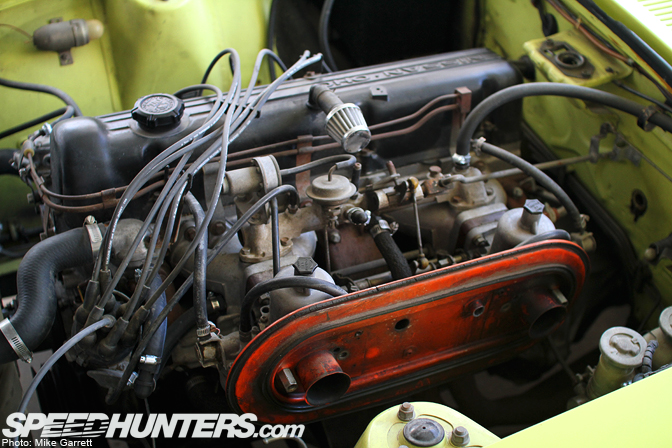 Under the hood is a strong running example of the original L24 inline six. I've owned a couple beat up 240Zs in the past, and I had forgotten just how simple these cars are. Everything in the engine bay is laid out well and extremely easy to reach. Just what you want for a project.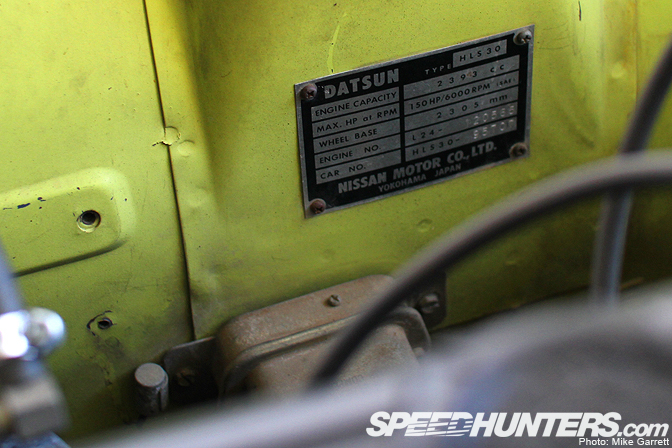 Throw in the fact that the car is smog exempt in the state of California and you have project car perfection.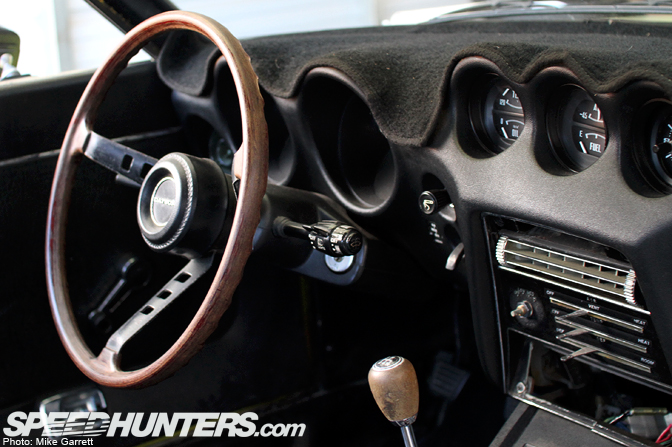 It's such a nice feeling just to sit in the car, hold the original wood steering wheel, and catch the whiff of nearly 40 years of history. Such is the emotional power that vintage automobiles hold.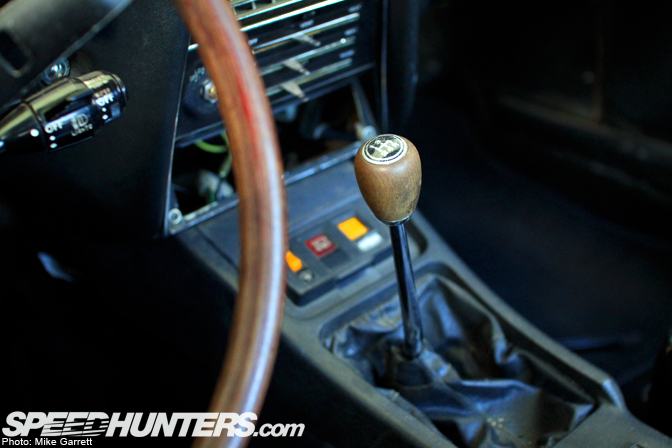 The original 4-speed transmission is in good working order, even if its not the most precise feeling thing in the world. A 280ZX five speed upgrade is something that's definitely in the plans.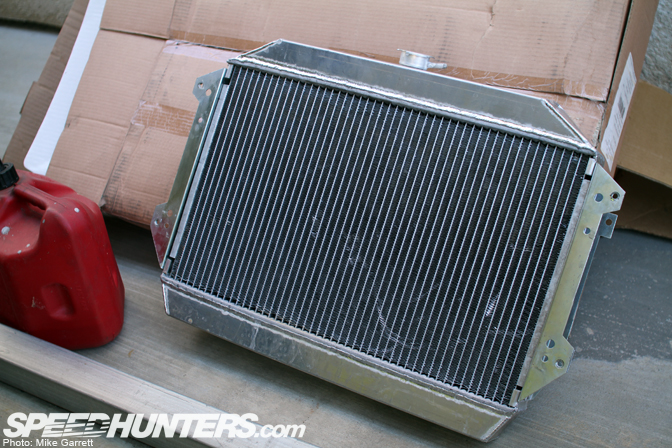 We didn't waste anytime before getting to work on the car. The first order of business was to get the car back into driving condition after it had sat for so long. First step, a trip to the local radiator shop to repair the punctured aluminum radiator.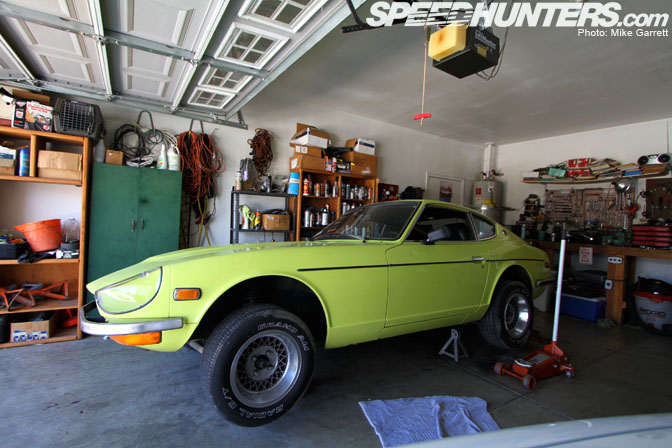 Then we tackled the exhaust system. Seeing as how the car had no exhaust system on it whatsoever, we needed to do something here.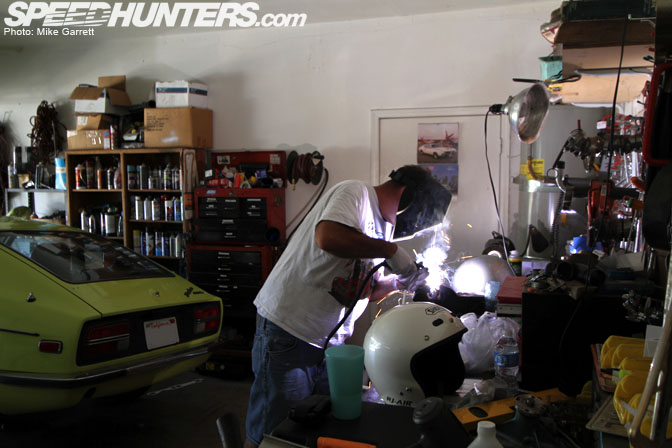 A sort through the garage spare parts pin, a trip to the auto parts store, and a bit of welding later – we had a temporary exhaust system on.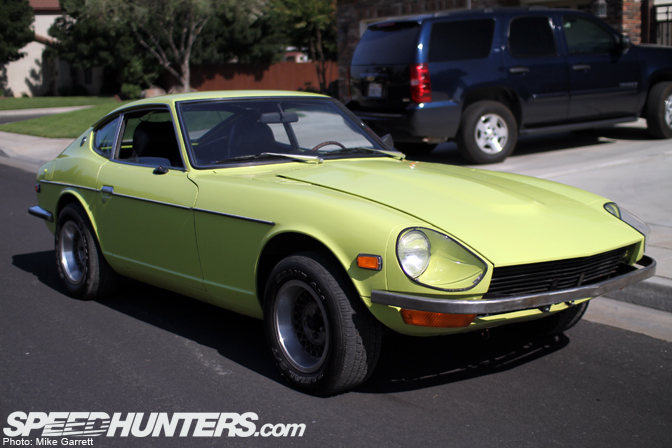 With its fancy new exhaust system on, we fired up the car and took it for its maiden voyage around the block. It ran well, but when it came time to stop things got a little scary. After going through the brakes, we saw a big improvement the Z was good for road use. The "prologue" of the build was complete.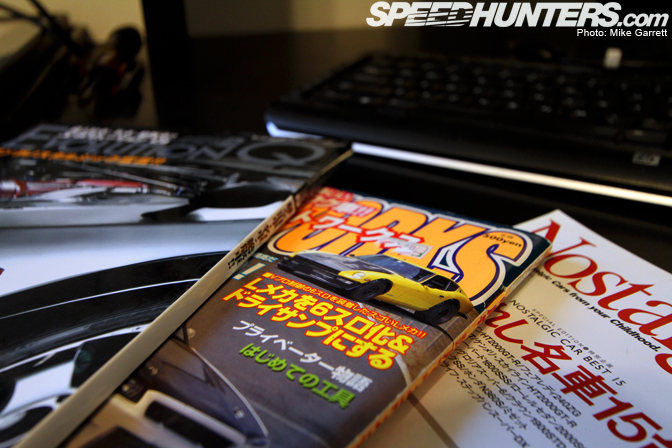 In the meantime I was spending lots of time digging through my magazine collection looking for inspiration for the project.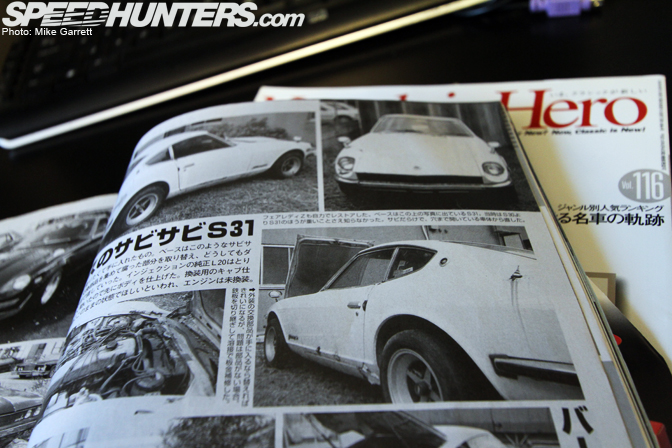 This is always one of my favorite parts about owning any car.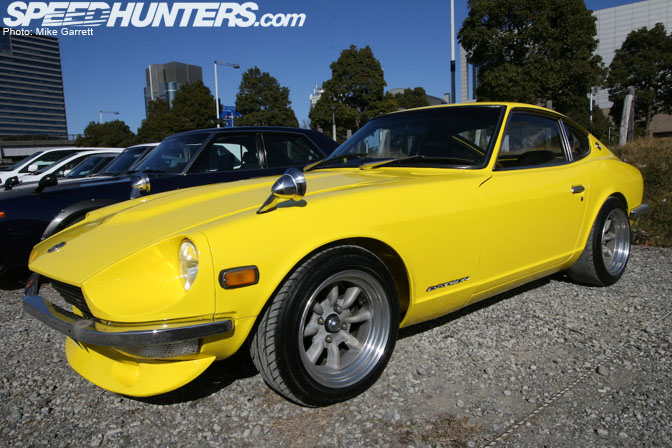 I also found inspiration while sorting through through various photos I've shot in Japan.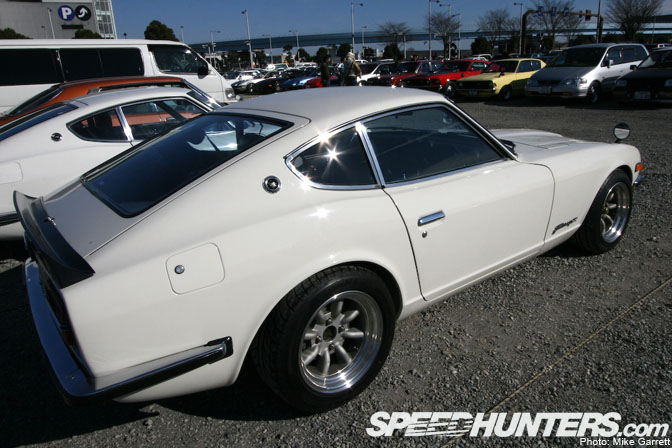 Now, which way to go? Something mild and clean?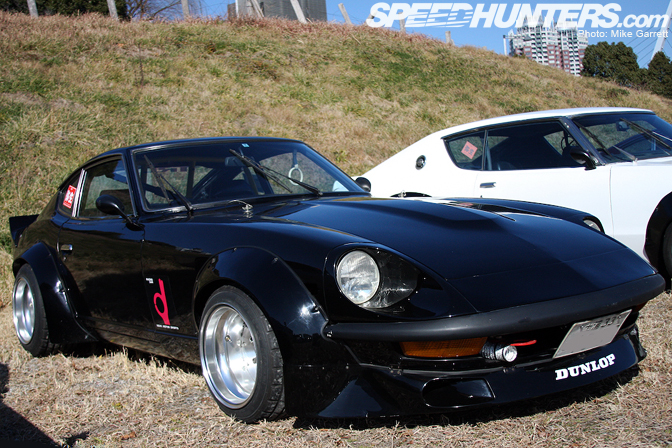 Something more aggressive, along the lines of this flared ZG?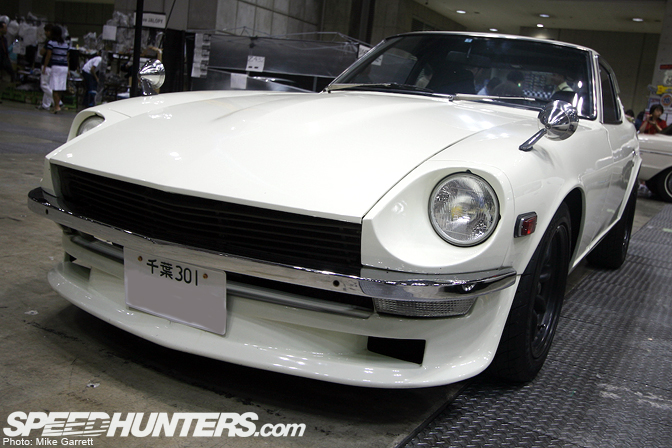 Right now I'm leaning towards the simple vibe. I'm going to try my best to preserve the car's original character. Modest suspension and power upgrades, wheels, and light body work. No crazy RB swaps or V8 conversions here.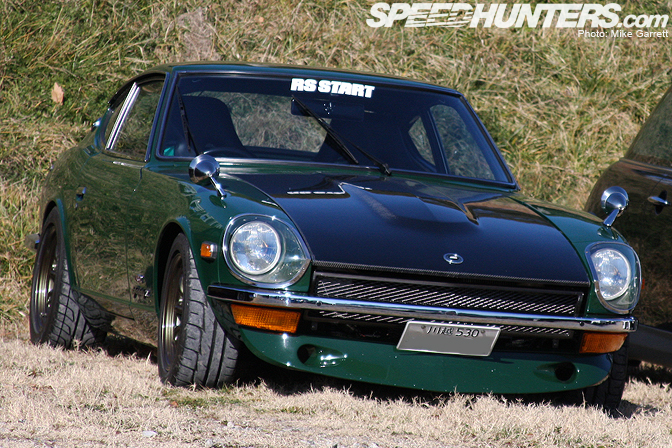 This S30 from RS Start is one of my favorite Z's out there, and it's certainly influenced they way I want to go with mine.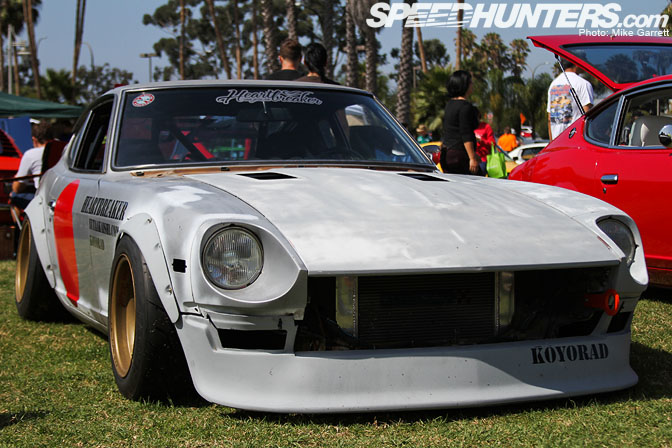 All I know is that Yuta Akaishi and I are going to get matching "Datsun Z" jackets. Maybe some airbrushed hats as well. Larry Chen, you in on this too?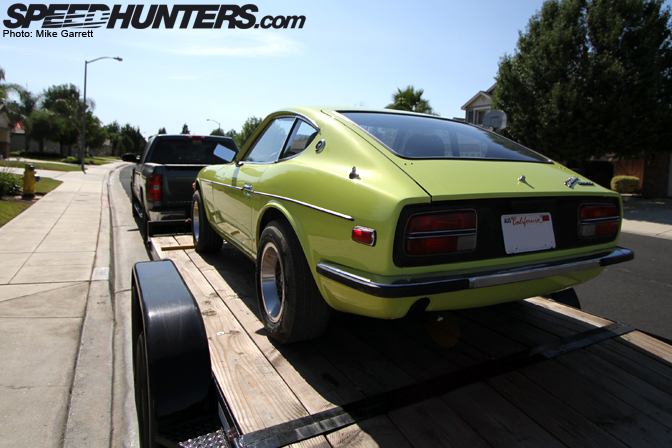 Whatever happens with the car, I'm quite excited to be in this one for the long run.
The S30 is one of my favorite cars of all time and it feels amazing to start the journey with my own. Stay tuned as I make progress on this old lady.
Next time I'll get it out on the road and see how that goes…
-Mike Garrett