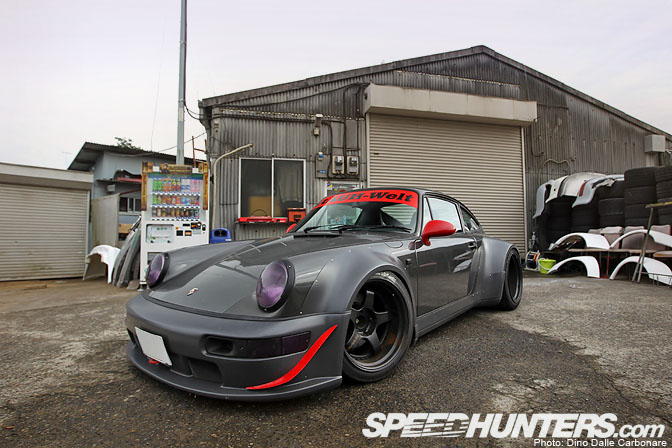 If you have kept up with my posts from various RWB meets and track events over the last year, you will have noticed that Nakai doesn't always necessarily go for the double stacked wing look on all the cars he builds. Which is precisely why, when faced with the decision of which car to pick for me car spotlight last week, I chose this particular 964.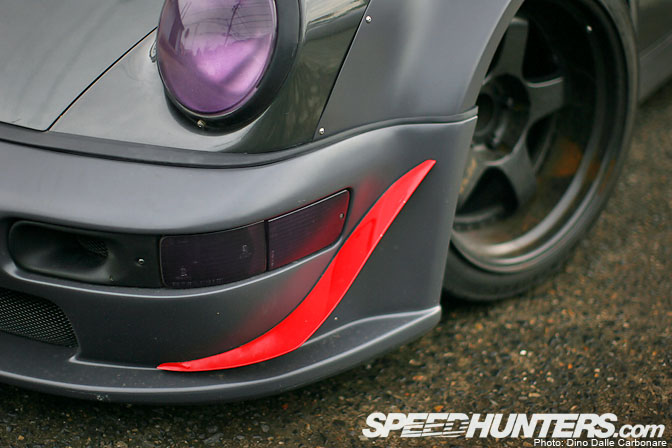 The satin finish of the bumper and fenders, the red front canards color matched with the side mirrors and of course the purple treatment to the headlights definitely gives this 911 a unique look…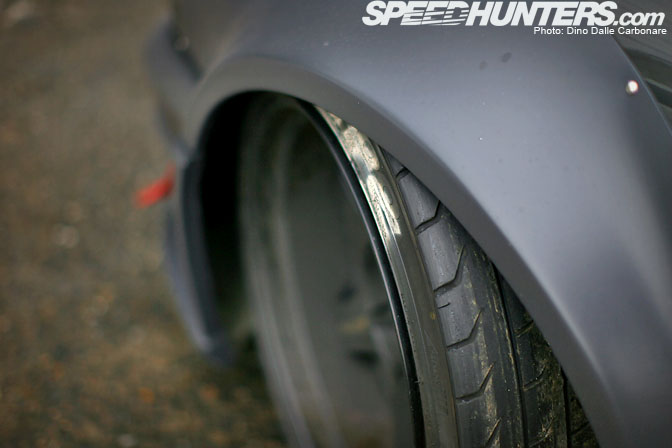 …not to mention the big front and rear overfenders that help push the wheels out in pure tire-rubbing aggression.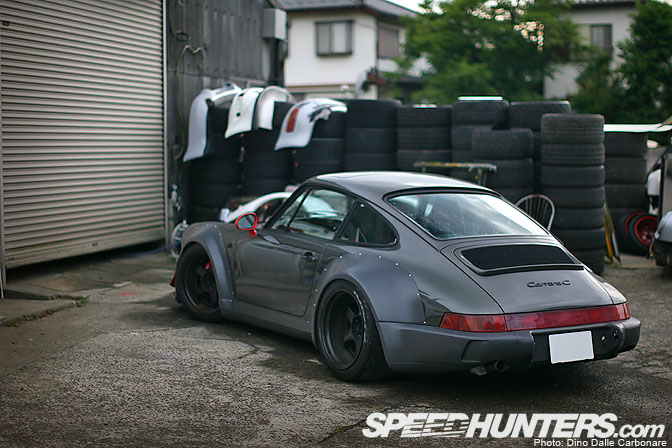 But it's the spoiler-less rear that really makes it stand out among the brightly colored selection of 911 that were present at the shop that day. Nakai has left the stock Carrera electrically-raising spoiler in place…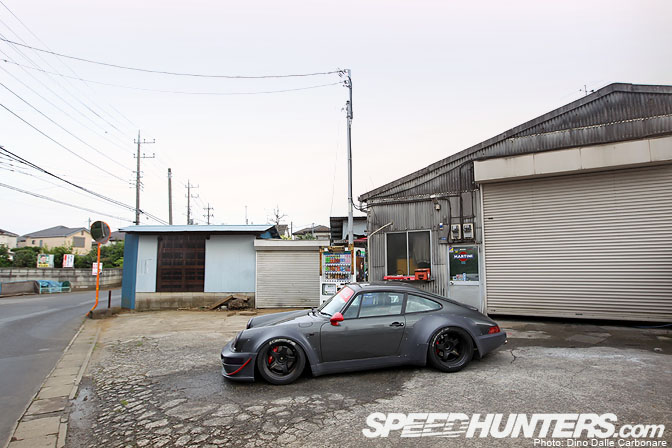 …allowing the rest of the RWB treatment to do the talking. Sometimes simplicity works so well; who needs downforce anyways!!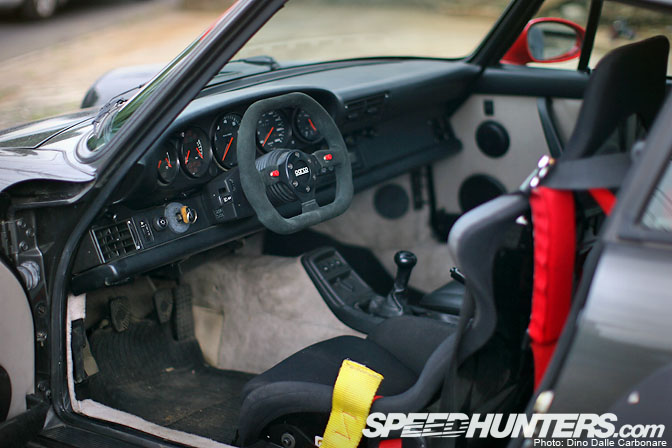 But the car is far from completed as Nakai explains. This is another 911 that will be participating at this weekend's idlers endurance race in Motegi, and the owner has made sure not to forget the bare essentials like a lightweight bucket seat equipped with harnesses as well as a racing steering wheel in the form of a squared off Sparco item.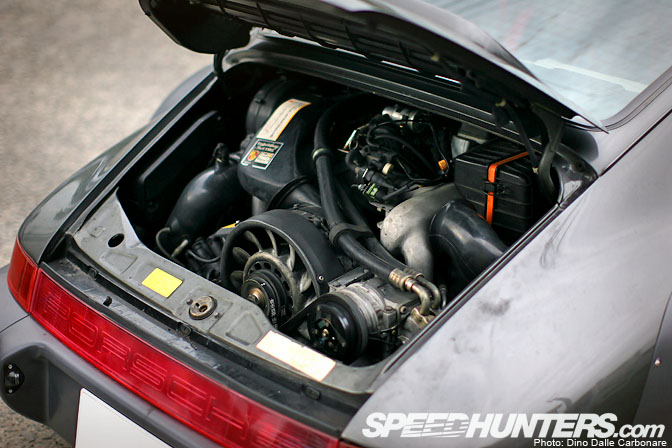 Aside from an aftermarket exhaust the stock 3.6L engine remains untouched.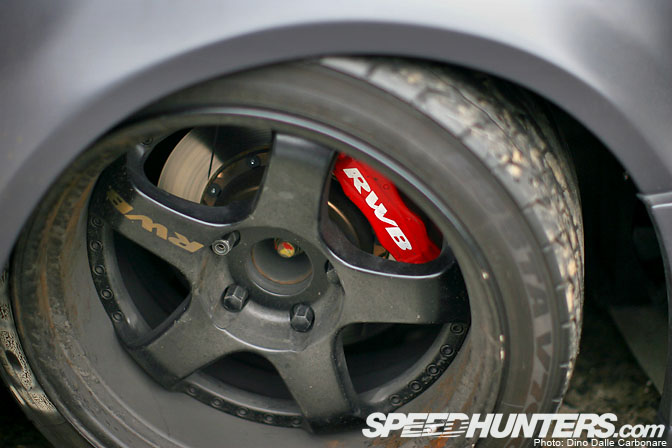 Wheels are 18-inch SSR Professors SP1s, painted in RWB black and wrapped in Kumho Ecsta V700 rubber, 265/35 up front and 305/30 at the rear.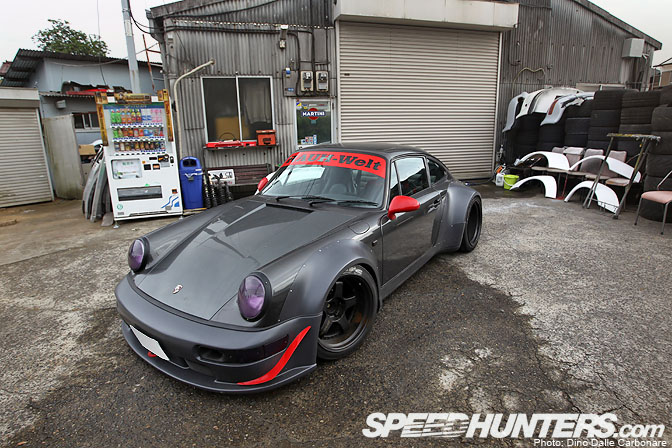 By the time the idlers event rolls around this car will look slightly different…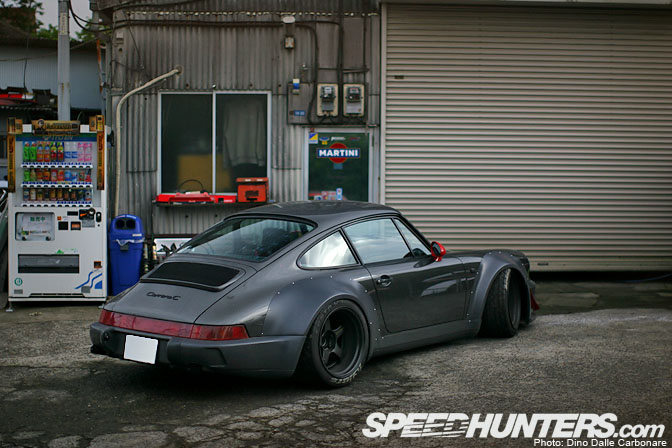 …there are still improvements that need to be done. Maybe Nakai will match the rest of the body with the flat black of the bumpers, skirts and fenders. Who knows. Personally I like it the way it is, it definitely has character.
-Dino Dalle Carbonare