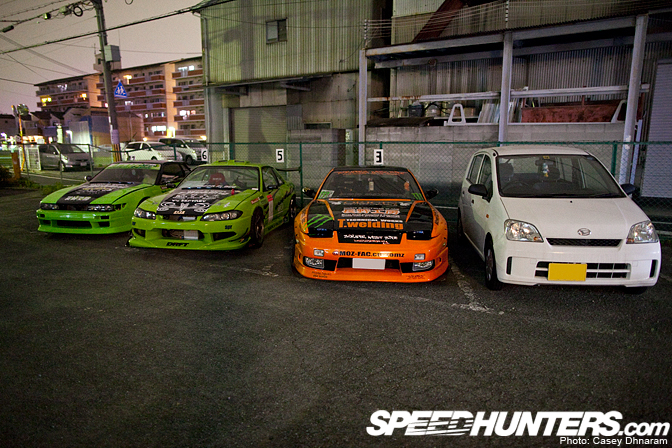 I'm winding down my Car Builder articles from my recent trip to Japan, and I hope you've been enjoying the insight into some of the smaller profile tuning houses. During my trip with the K-Tours crew, one of the garages we visited was T-Welding, also known as Technical Works. The shop is rUn by an older fellow by the name of Yuuichi Taguchi who has been around the scene for quite some time. T-Welding specialises mainly in exhausts and, as their name suggests, take a lot of pride in their welding.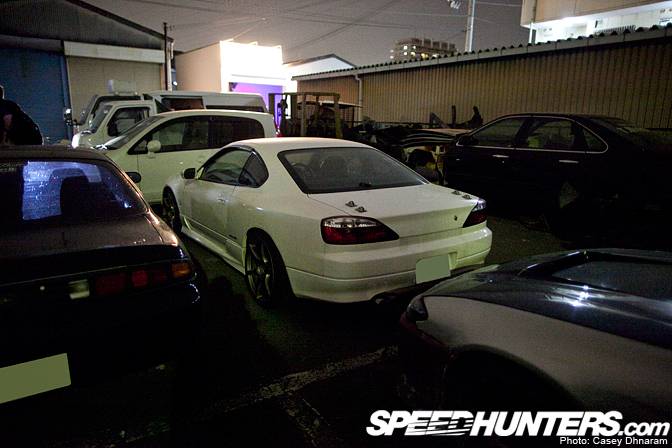 Before we jump into the garage itself let's take a look at the parking lot out the front. This S15 was sitting on R34 GT-R wheels and was for sale at a surprisingly low price.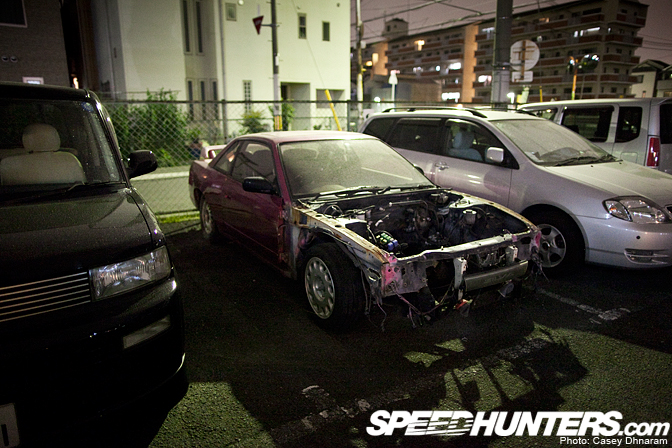 This sad looking PS13 used to be a frequent drifter until it got scrapped for another shell, looking inside there were many accessories and components still in perfect condition.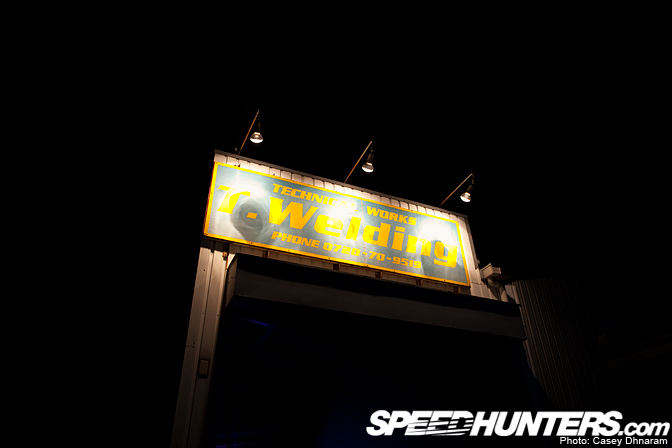 The garage and the showroom are in two different sheds right next to each other. This particular shed with the T-Welding sign was the showroom…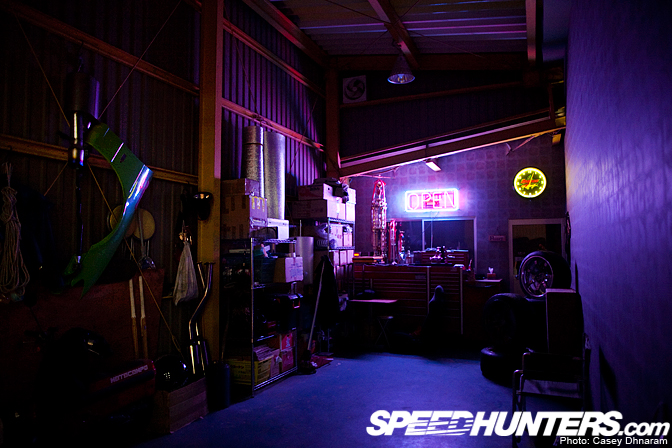 …which is full of momentos…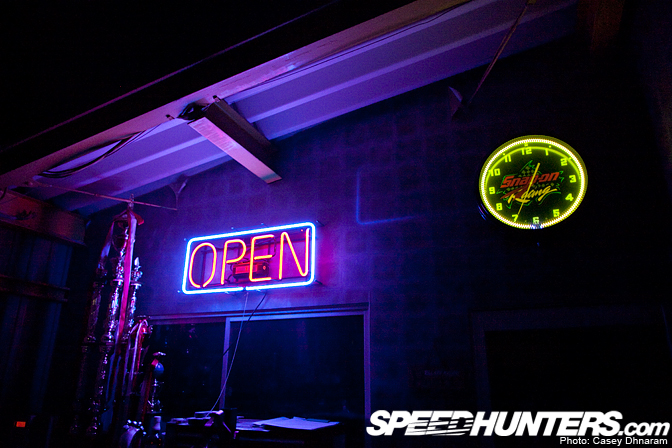 …such as the group of trophies on the left of the neon sign.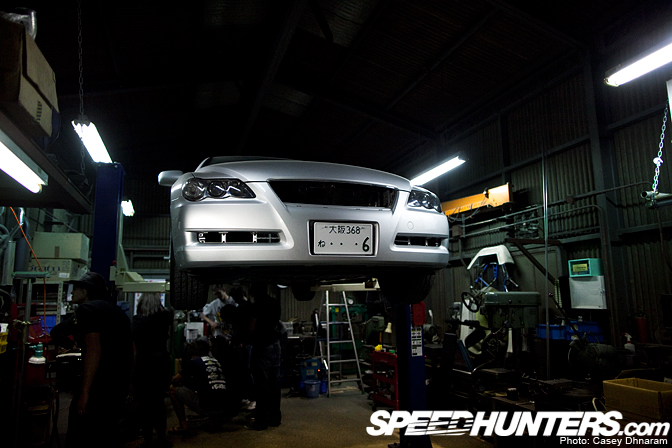 In the workshop I noticed a Toyota Type X was getting a custom exhaust system installed by the master himself – Taguchi-san.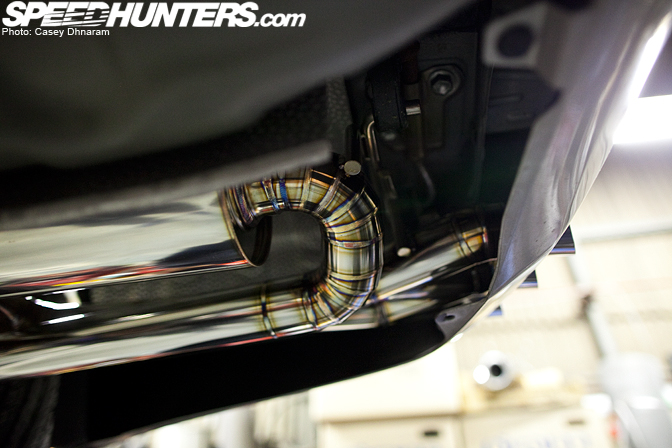 He happily invited us under the car to take a closer look at his work.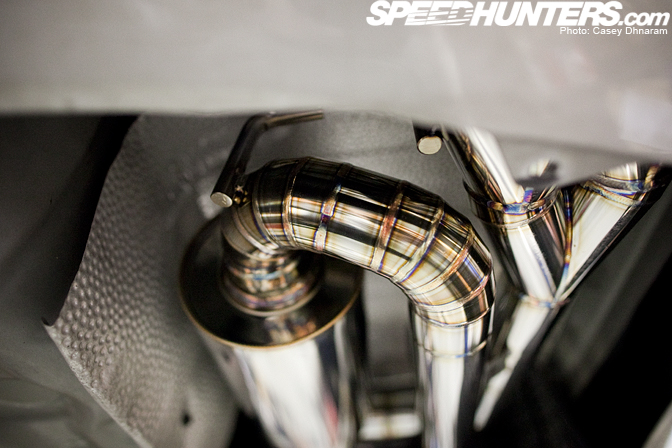 …which completely blew my mind.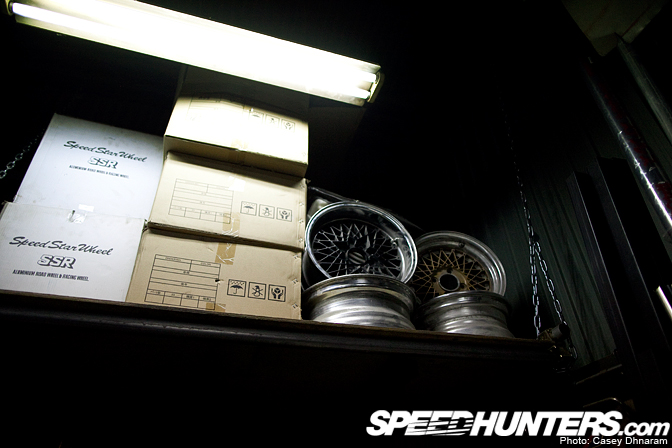 I noticed a number of boxes and wheels up on one of the shelves, including a couple pairs of SSR Mesh.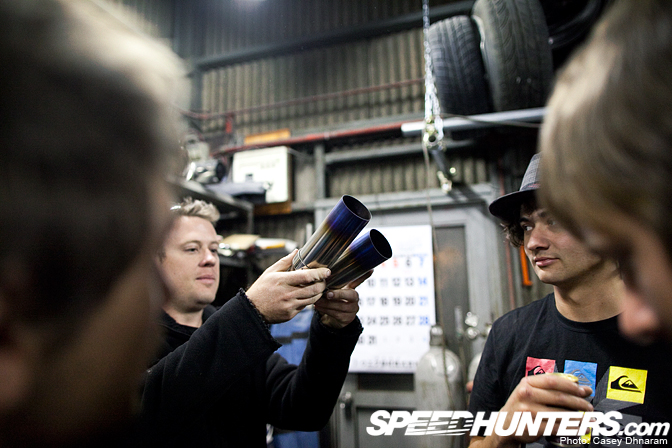 A few of the boys were interested in purchasing some materials for their cars in Japan so Taguchi pulled out some boxes and showed us what he had in store.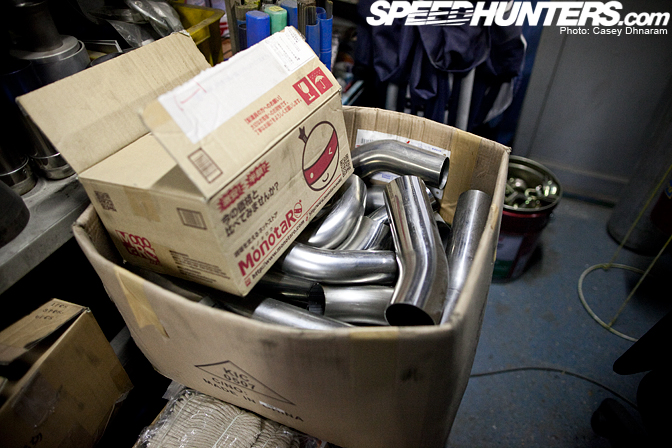 One box after the other.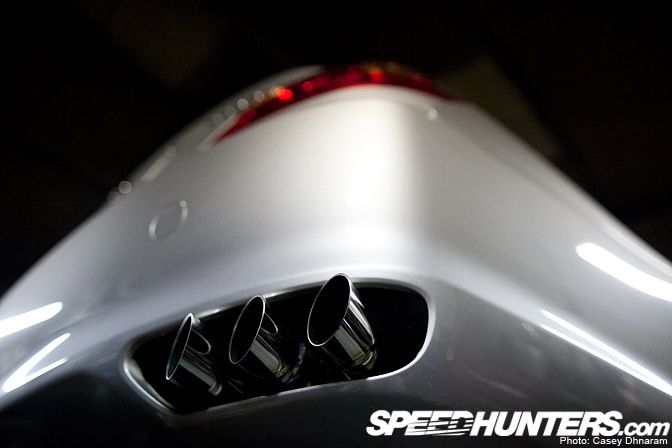 T-Welding had been working on the Toyota's exhaust design for over a week…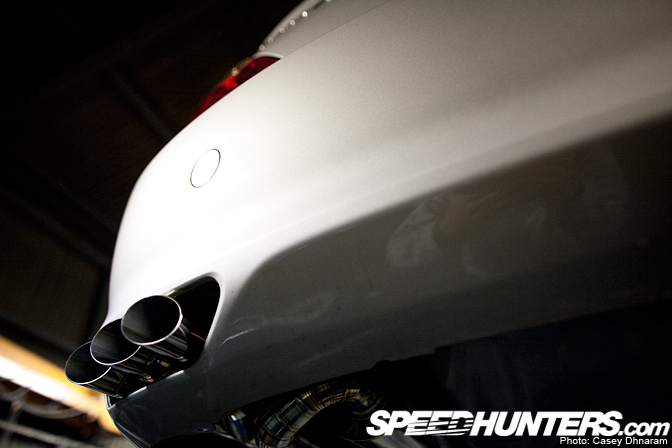 …With three tips on each side, with a perfectly angled cut.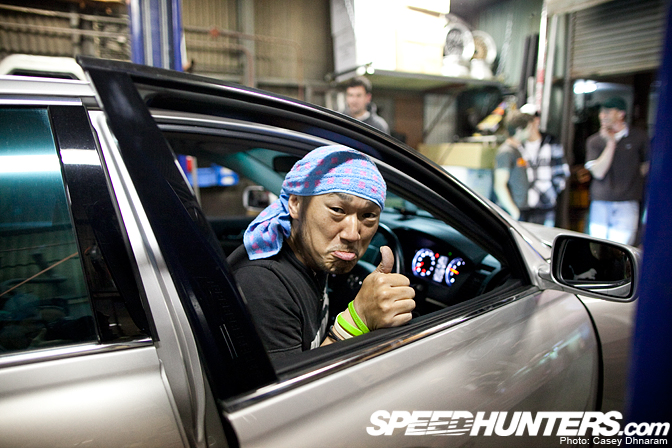 Even though it was late at night Taguchi lowered the Type X and started it to give us a taste of the Toyota's new note. To be honest, the only thing I can compare it to would be a Ferrari. It may sound a little over the top but it was actually hard to believe what I was hearing at the time!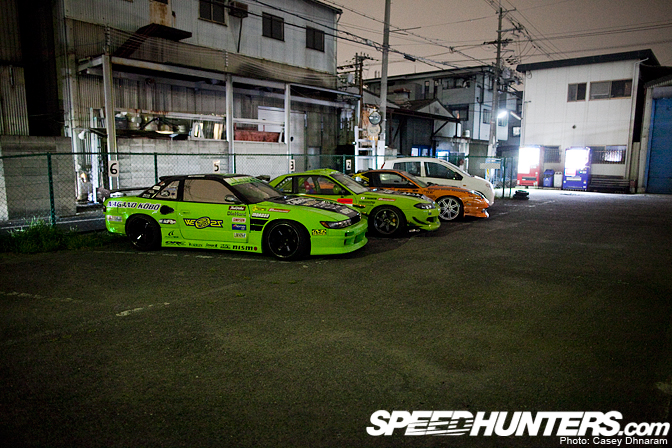 Just before we left we got one last view of the three S-chassis parked out the front which are all used for drifting. I'd like to thank Yuuichi Taguchi for allowing us to visit your garage, it was definitely a big dose of inspiration.
-Casey