Sergeant, formerly known as Revolver, used to specialise in AE86s and was responsible for building Katsuhiro Ueo's famous D1-GP AE86 which crowned him 1st place in the 2002 series. Jenesis and Sergeant are actually related companies and are located only a few kilometres away from each other in Osaka.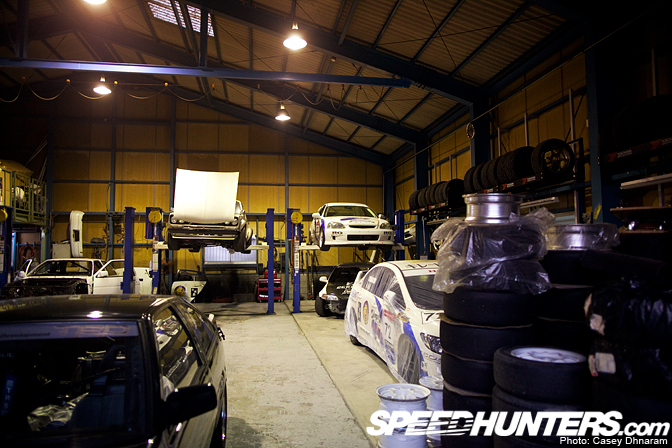 I was immediately hooked when I first took a glance inside the workshop. There were some very interesting cars inside, both new and old, including a Hakosuka.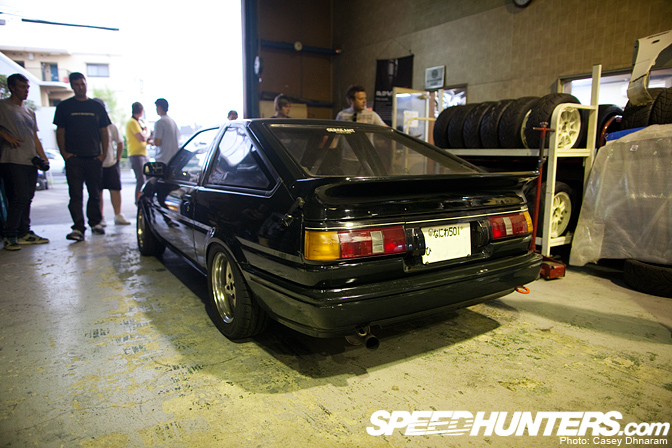 One of the cars that first greeted us as we walked through the roller doors, was this well looked after Levin hatch matched with a full set of Advans.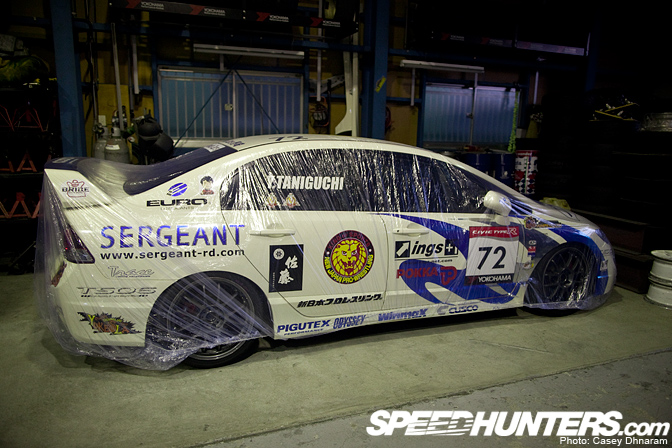 On the other hand this Honda Civic collaged in decals looked to be ready for racing duties.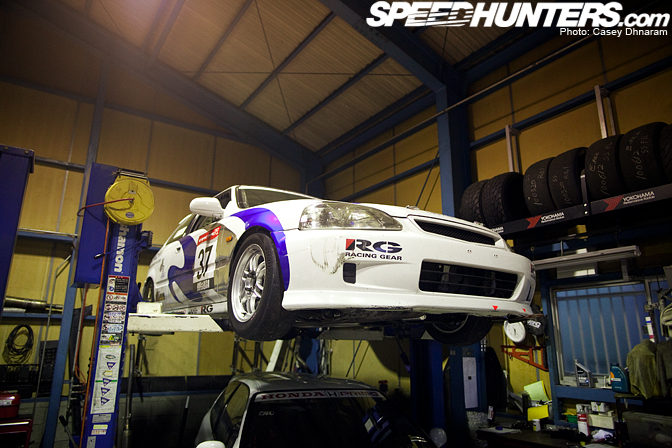 The Civic wasn't the only Honda in the workshop, this EK looked quite serious…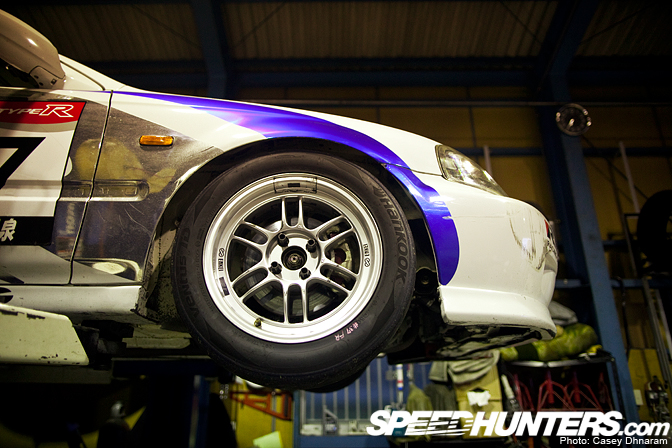 …with the 15" Enkei RPF1s wrapped in sem-slick goodness.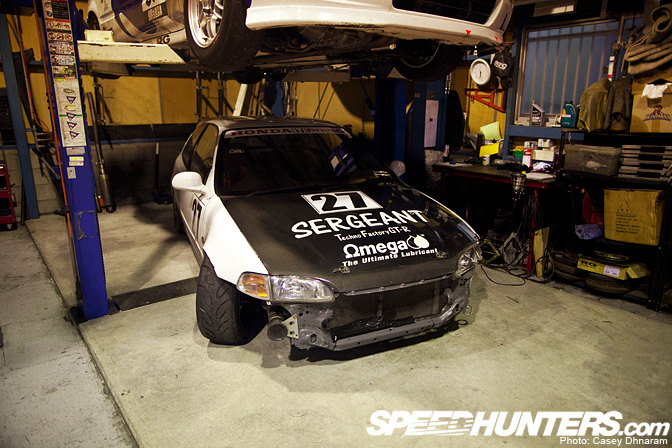 The older brother sitting below was this EG.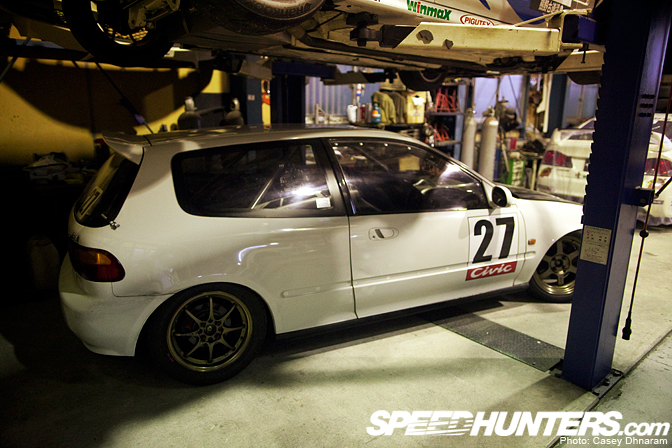 As I've stated before it's amazing the amount of cars and parts they squeeze into the confined spaces of the workshops, they really do use every inch possible.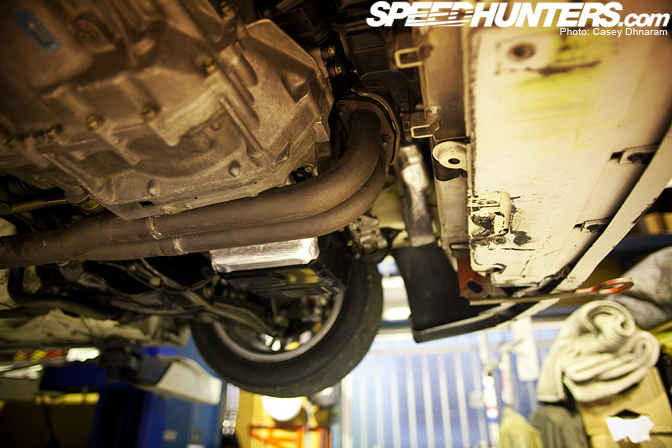 WIth the cars being up on hoists we were free to observe underneath, I couldn't help myself to shoot off a few photos of the EK's header…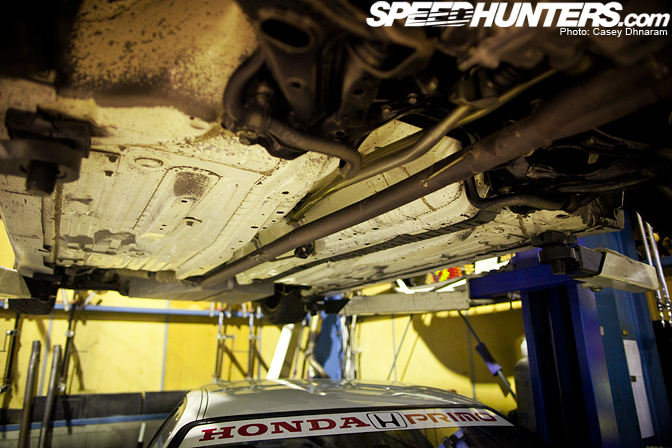 …Which is a straight through design going from the 4-2-1 to the rear with no cats or mufflers. This would be quite loud up top!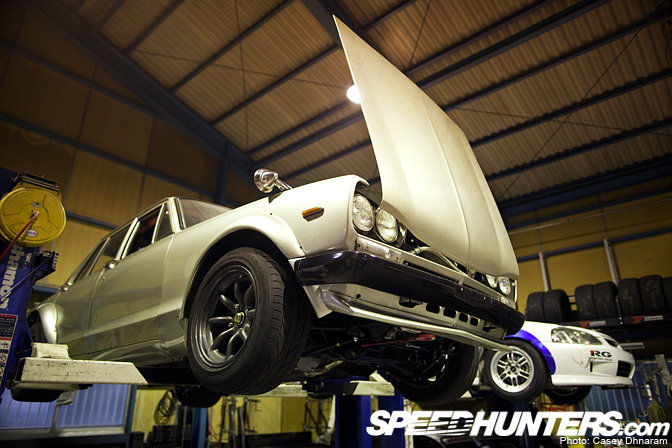 Up on the hoist next to the EK was this exquisite C10 Hakosuka…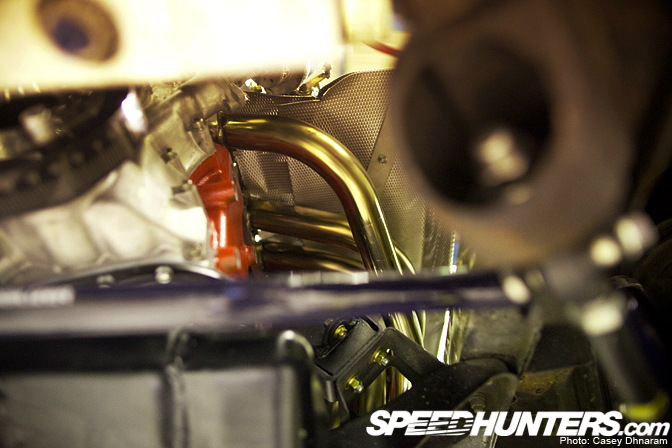 …which looked to be under the knife.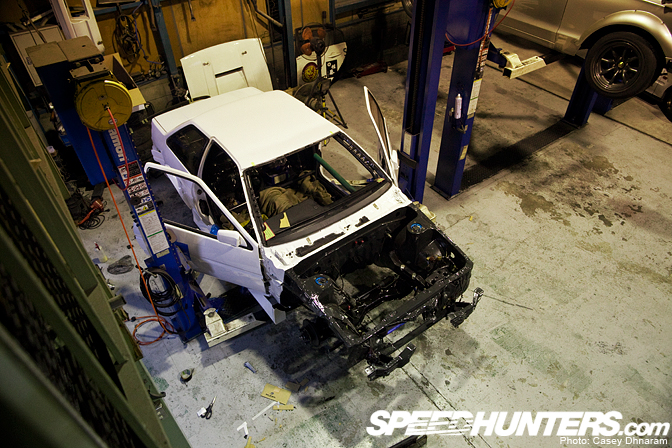 Sitting over in the far corner was this Toyota AE86 which has been stripped down to a bare shell. I'm looking forward to seeing this thing done next time I drop in to Sergeant.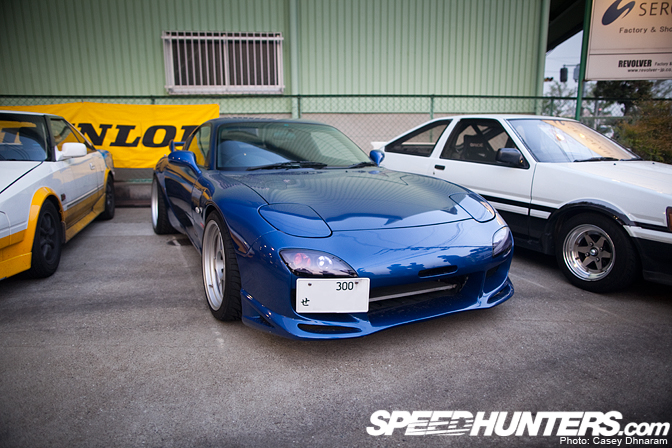 Outside the garage were a few cars parked, one being this well modified FD3S RX-7 surrounded by an older model MR-2 and another AE86 sporting Longchamp XR4s.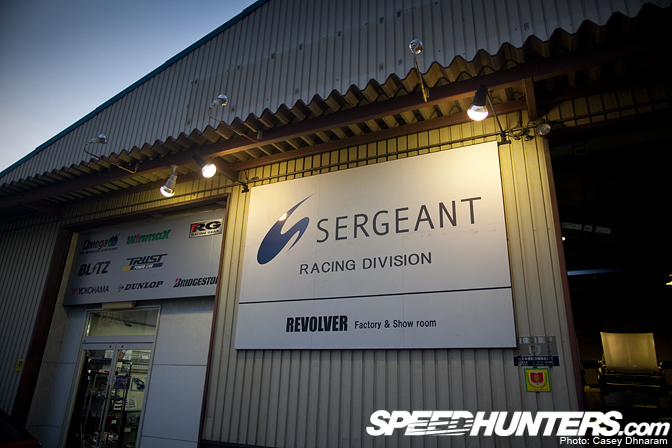 It was definitely a short visit to Sergeant but very sweet I might add. It's always good to see how different workshops in Japan compare with each other.
-Casey