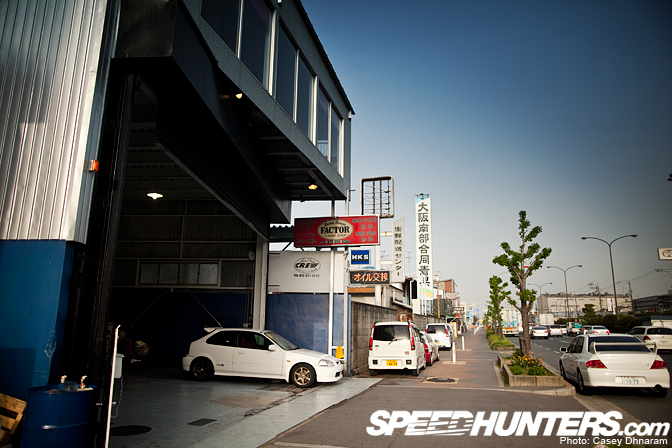 You never know what you'll come across when walking through the streets of Japan. While my friends were scoping out the Mooneyes dealership in Osaka, I decided to wander around. And that's when I stumbled upon Racing Service Factor.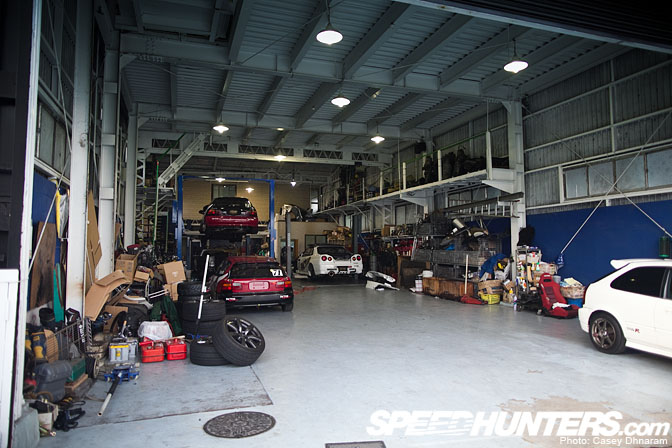 As usual, Japan is full of unexpected surprises and this was just another. Having a quick glance inside the garage it seemed like they specialised in Hondas.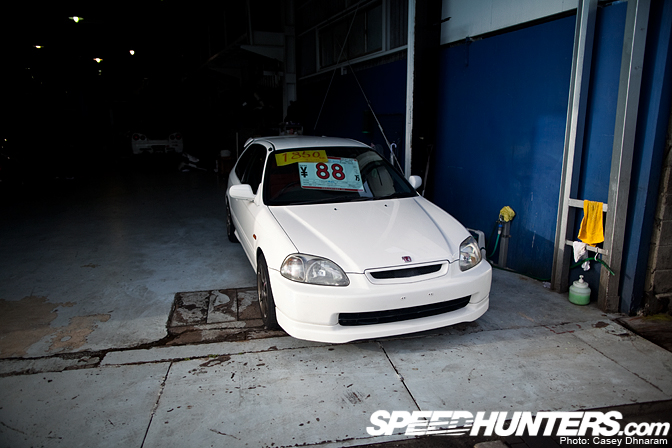 Peaking its head outside the garage was this well looked after EK9 Civic Type R for sale.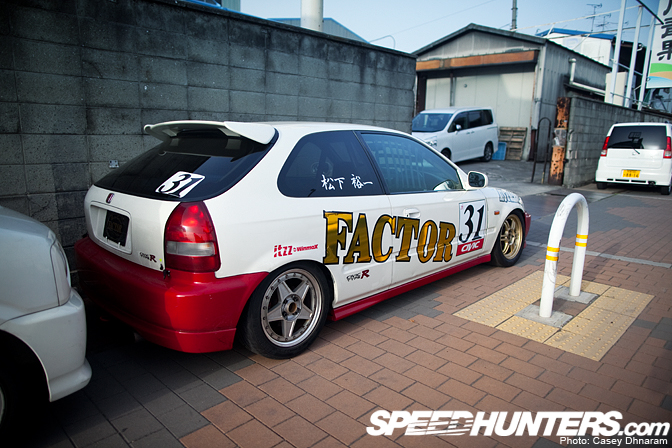 This EK was also sitting out the front of the workshop but looked a tad more serious than the previous one above.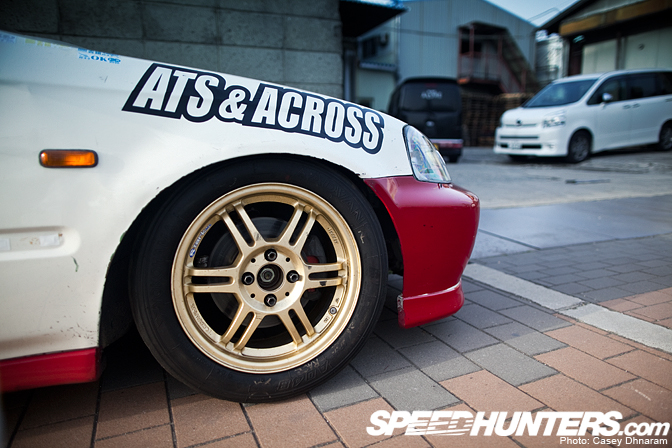 Although it wears CTR decals, this hatch was 4-lug.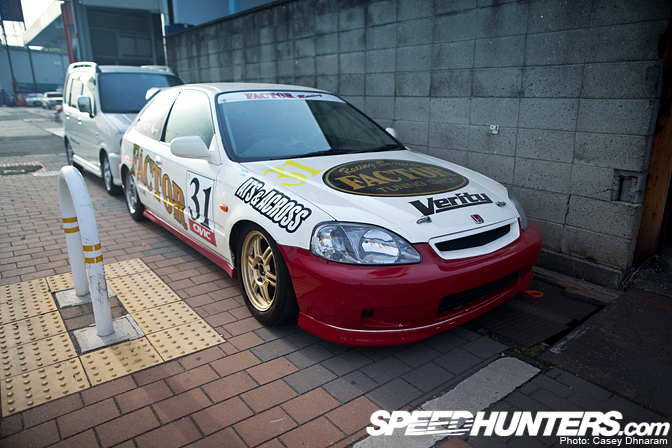 The stickers, race numbers and semi-slicks definitely give away that this little machine sees the circuit quite often…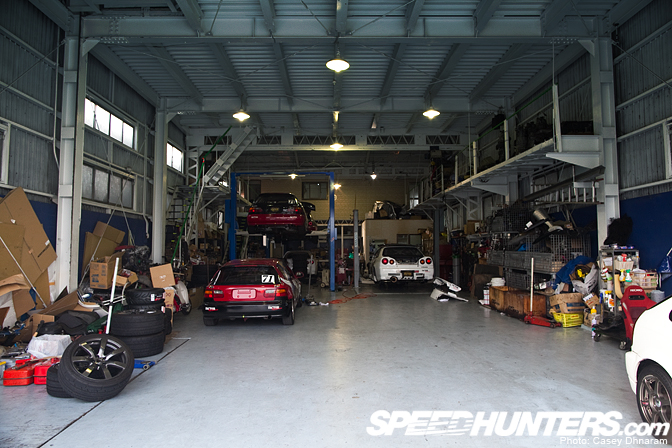 After a quick chat with the owners, I discovered that the Mooneyes dealership and Racing Service Factor shops are actually related.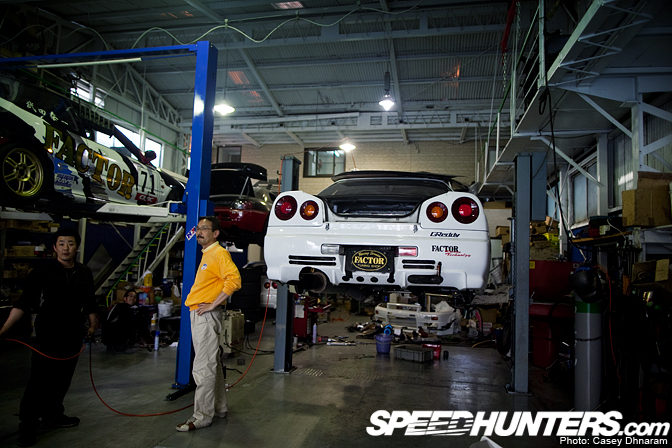 Although my first impression was that this was a Honda specialist, perhaps I was wrong. This R34 GT-R was on the hoist to get some serious work done.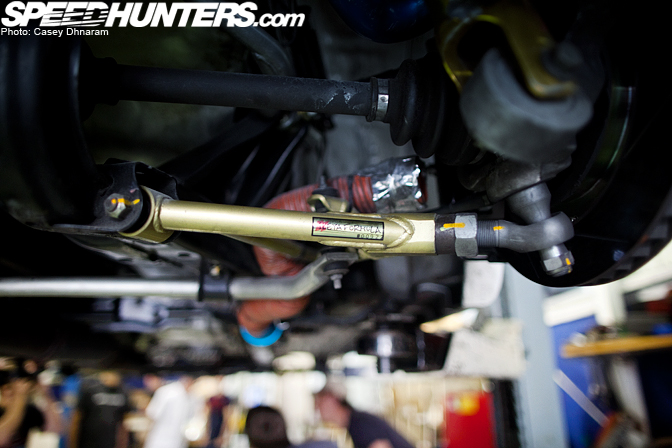 Underneath the R34 was sproting ducting to cool the brakes as well as ikeya Formula arms.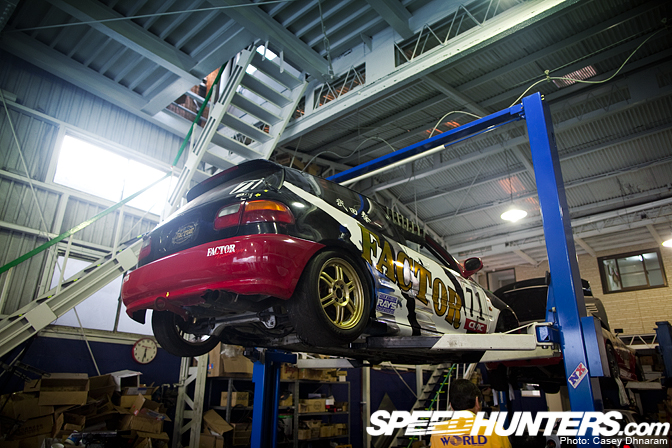 On the far left hoists were a couple of Hondas, one being this EG…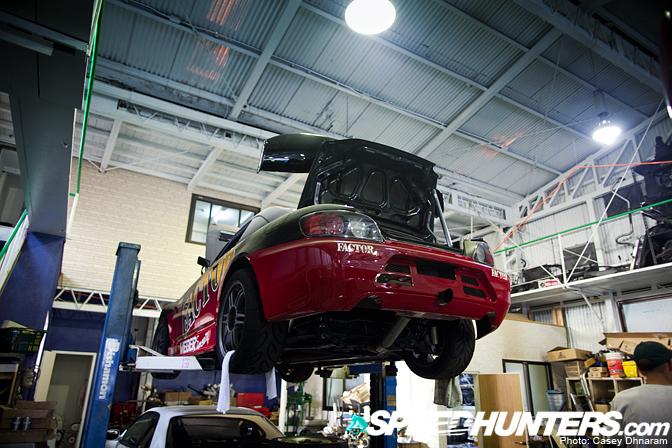 …And the other a S2000, both looked like serious circuit racers.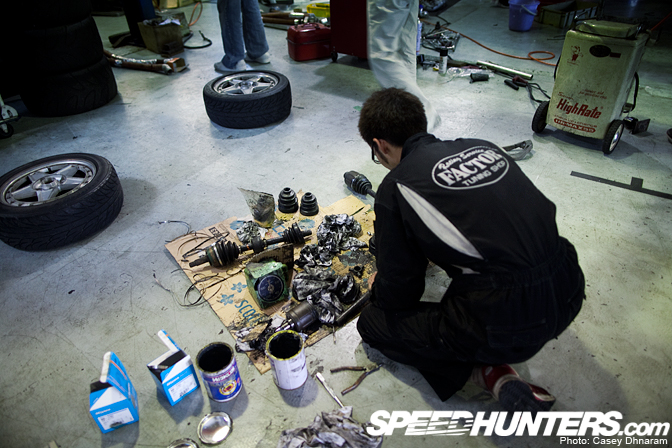 It's always interesting watching the mechanics work their magic.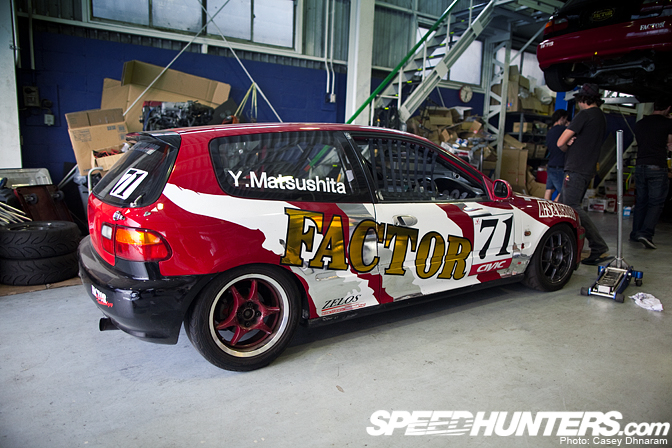 This particular Civic is raced in a class known as improved production…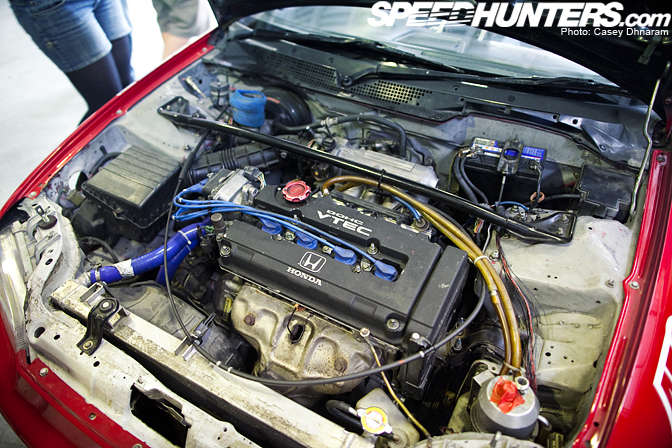 …Where the engines are to remain standard.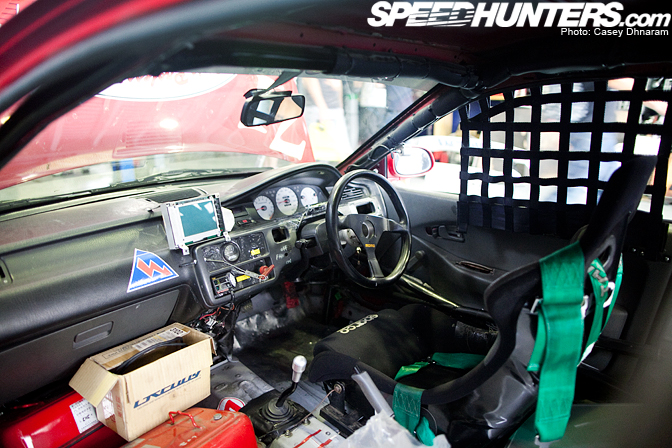 But by the looks of things other modifications are allowed, for instance a fully stripped interior and a roll cage.
-Casey