Australian Josh Coote already has a trick drift car that competes regularly in both Australia and New Zealand.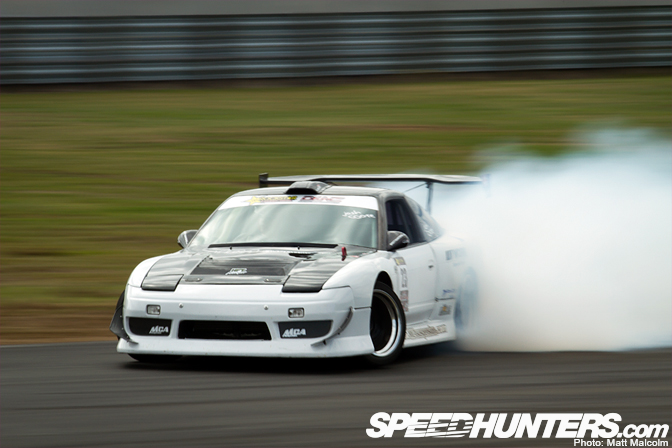 I am, of course, talking about his well-known 180SX, which is almost too pretty to be drifting with its BN Sports wide-body and rather expensive choice of deep-dish rims. I still remember the first time I saw Josh kicking its clutch in third, swinging its butt precariously close to the concrete walls of the now defunct Oran Park Raceway. I'm sure many of us would be too paranoid of banging up such a nice 180SX, but all Josh wanted to do was push it to its limits.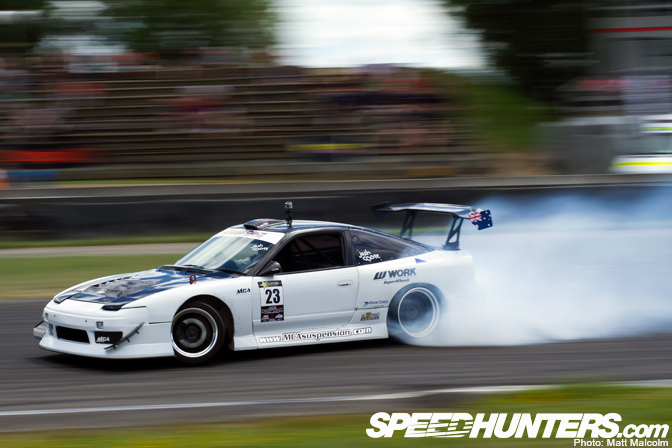 And while most of us would be happy with having this 180SX as our toy…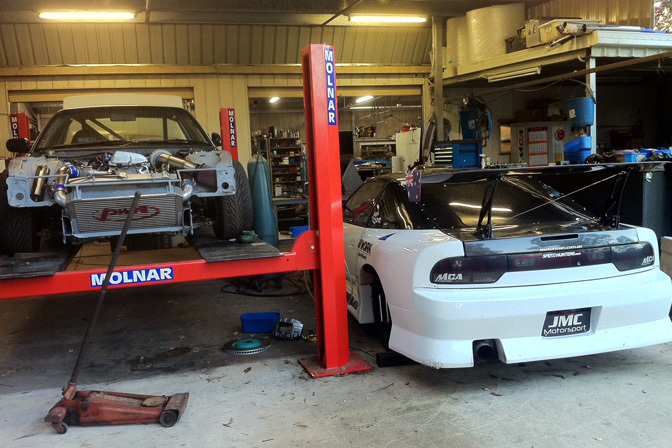 …For the Coote family it wasn't enough. "It was really Dad's decision to make this car" Josh said. "It started off as a car we were going to put together with leftover parts from the 180. It was just something to do some circuit racing in." That however, soon snowballed into a comprehensive time attack build.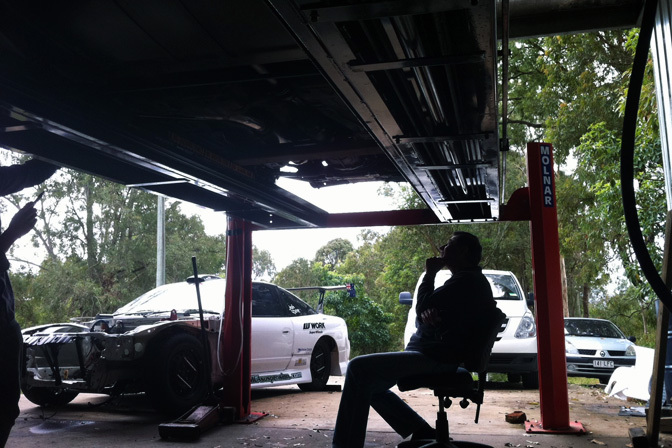 Josh and his father have been around cars all their lives – they both run MCA suspension, who build custom shocks for race cars – so they took on most of the build in their garage.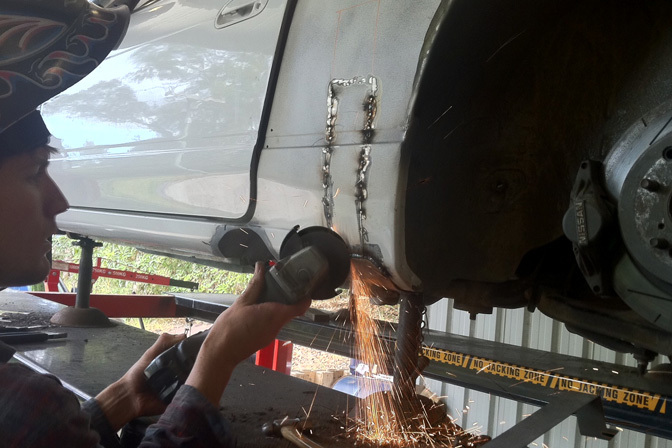 And judging by these build photos, this is going to certainly be one impressive time attack car. Nigel Petrie (who is building the drift Hilux we've been tracking) has also been heavily involved, helping with many aspects of the S13's build.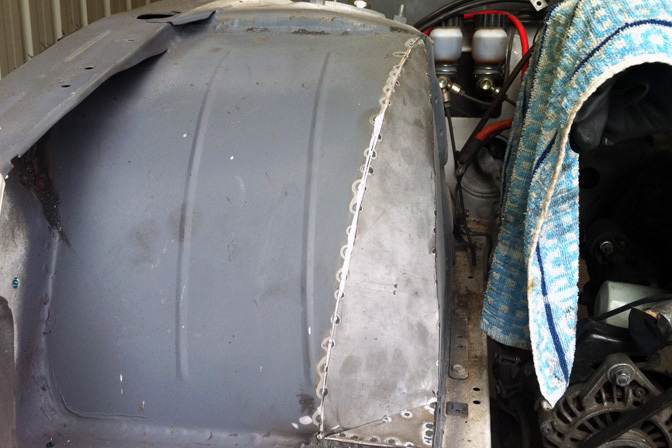 Front tubs have been made out of sheet metal to give them more freedom to run the optimal wheel/tyre size and alignments without fouling anything.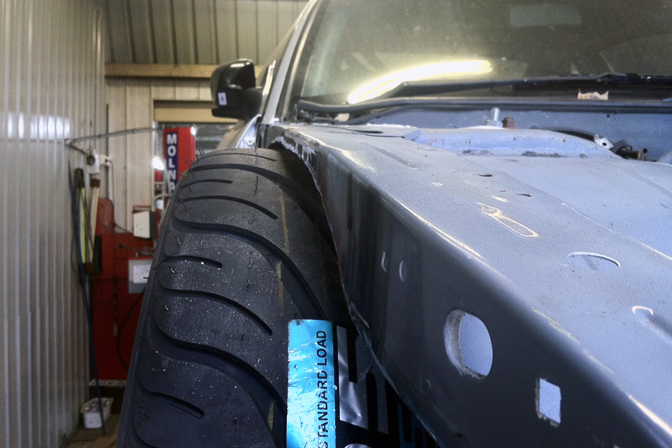 The S13 will compete with 18×10-inch rims on the front and 18x12s on the rear.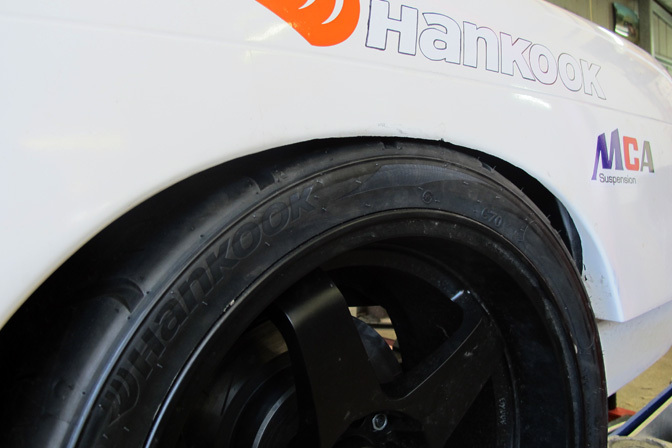 The rims will be wrapped in Hankook semi slick rubber bands, and Josh has opted for R33 GT-R Brembos and P.Mu pads.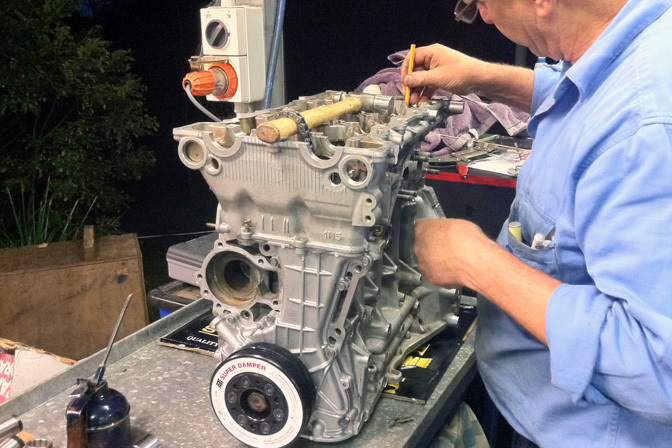 The Cootes have learnt a thing or two about building strong SR20s, and they'll be using all of their knowledge in an attempt to squeeze as much power out of the 4 cylinder as possible. Using an SR20VE head, the S13 will rev to a punishing 9000rpm with 35psi of boost running through its veins.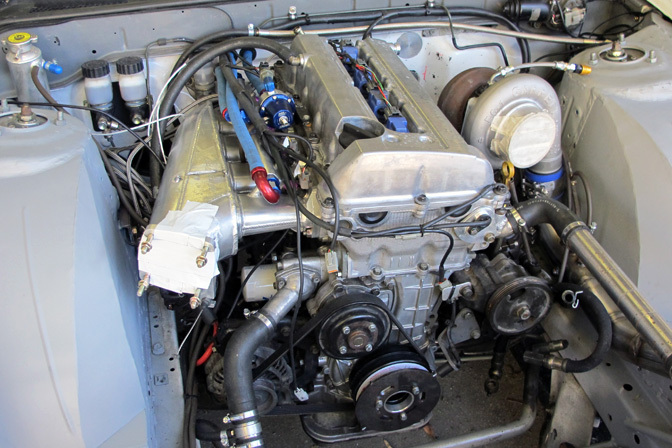 Having seen the power gains from using E85 on the drift 180SX, they will once again be using that fuel in the TA S13. Hanging off each side of the SR20 is a custom intake manifold and Garrett 3582 turbo.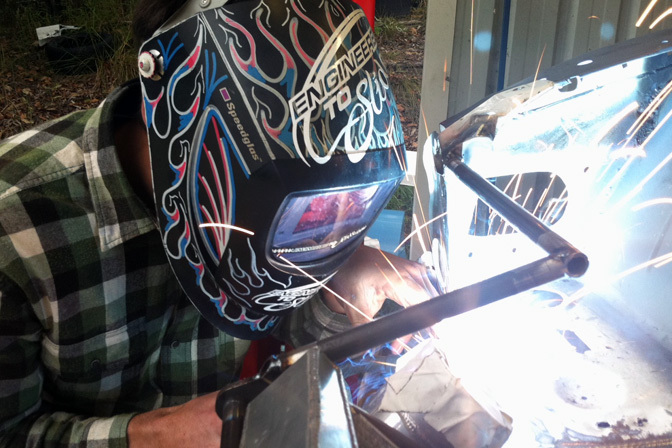 In front of the engine, Josh binned the radiator support…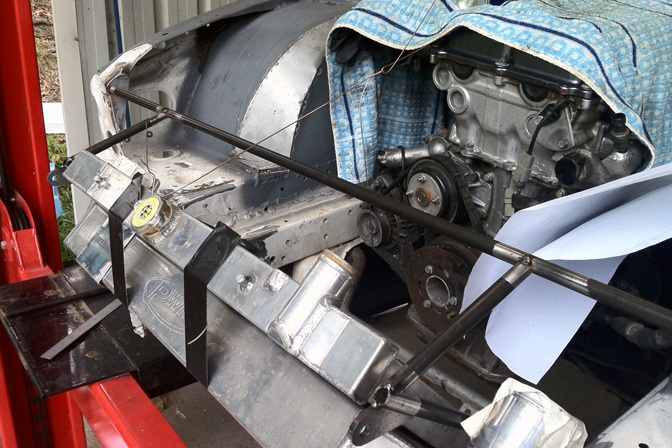 …Which enabled him to position the stacked cores on an angle. Air will flow in through the front bar opening and then straight out over the hood.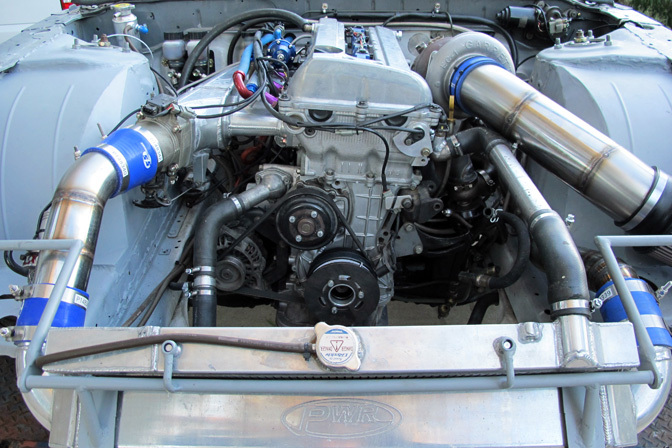 Here's what the setup looks like with everything in place.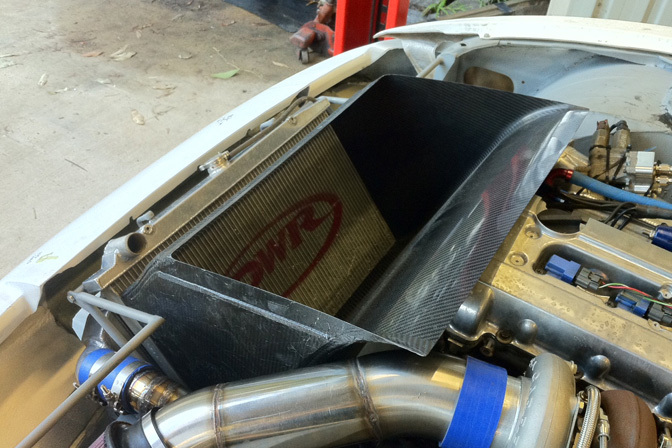 The S13 will also run carbon ducting that aligns with the hood opening.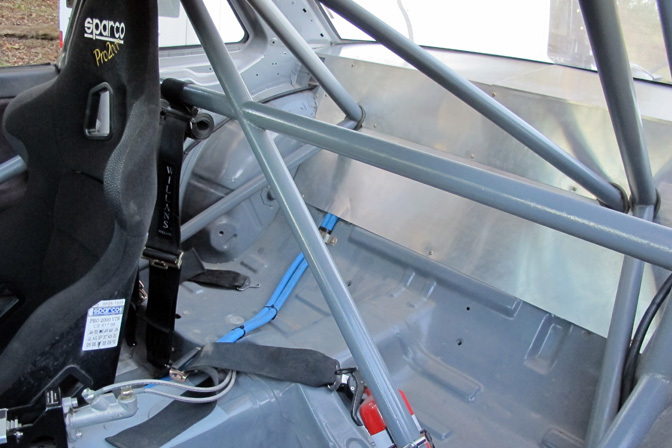 Time attack is all about stringing together just one fast lap, so weight is an area that constantly comes under scrutiny. While some competitors have opted for complex roll cages, they have gone with a more sedate design that provides the required safety and chassis rigidity but doesn't add excess pounds.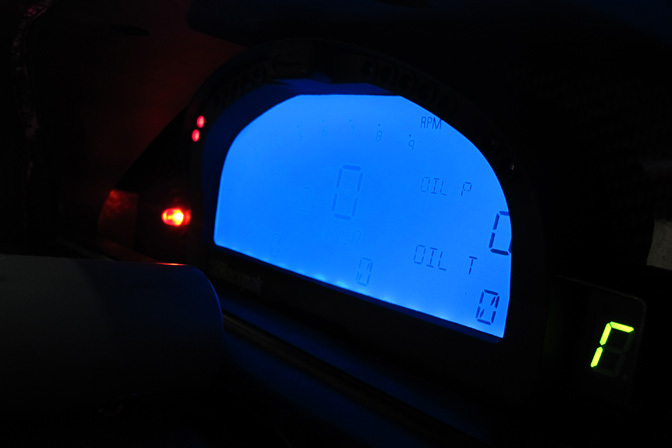 A Racepak digital dash has been fitted. That green indicator you see on the right shows the gear selection for the six speed Holinger sequential transmission…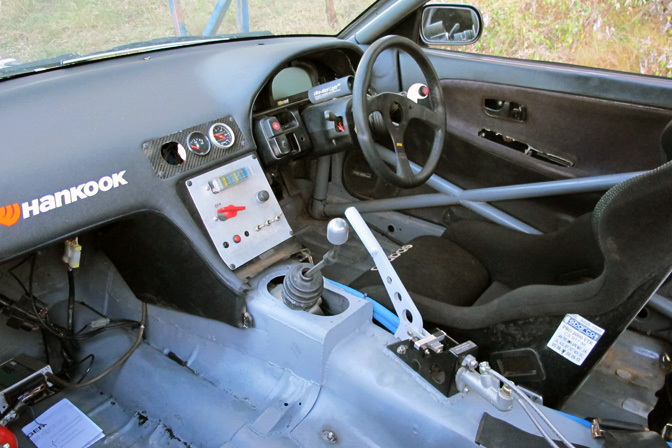 …Which requires a yank to go up a gear, and a nudge to go down one. The middle man between the gearbox and motor is a custom made Jim Berry Racing button clutch, while the rear will have a GT-R diff and HKS billet driveshafts.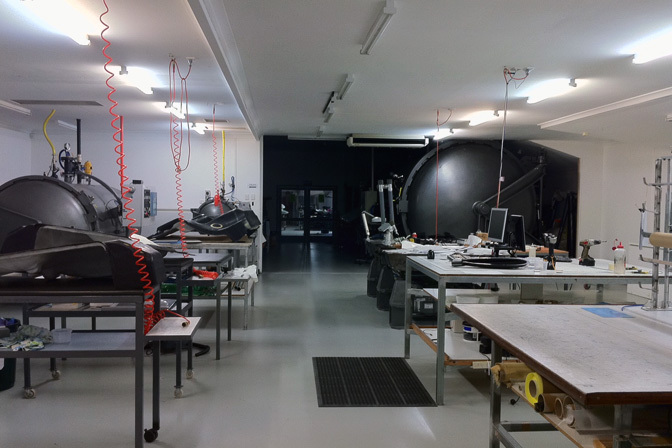 What intrigues me the most about this particular build is the S13's aero. Josh has enlisted the help of Barry Lock to improve the way his Silvia cuts through the air.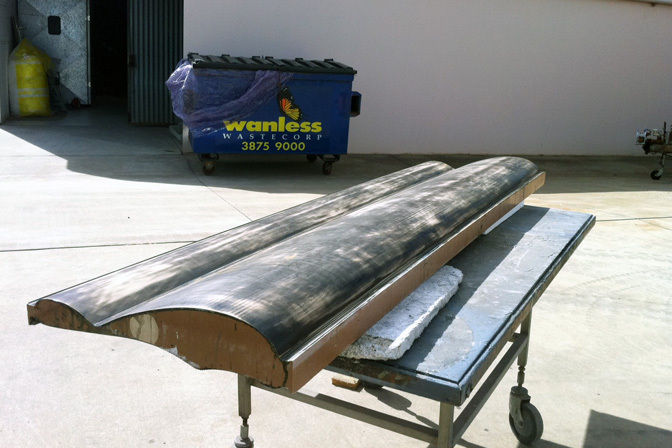 Starting off with a BN Sports Blister body-kit, Barry Lock has reprofiled the kit to the point where it is almost unrecognisable.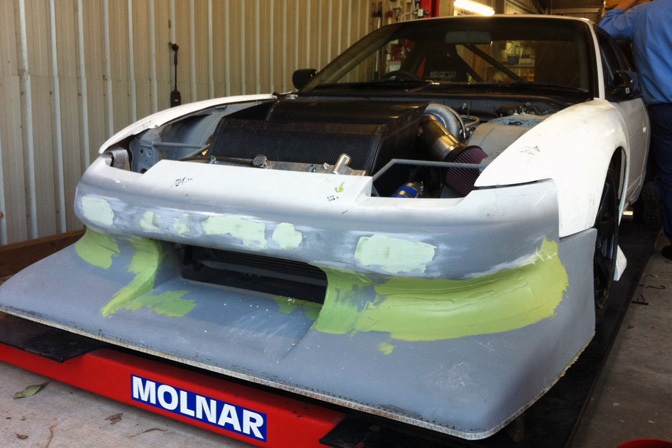 Case in point is the front bar. Here's the plug for the mould being trial fitted to the car. As you may have spotted, they have gone for a 180SX nose as it's more aerodynamic, effectively making this a Onevia.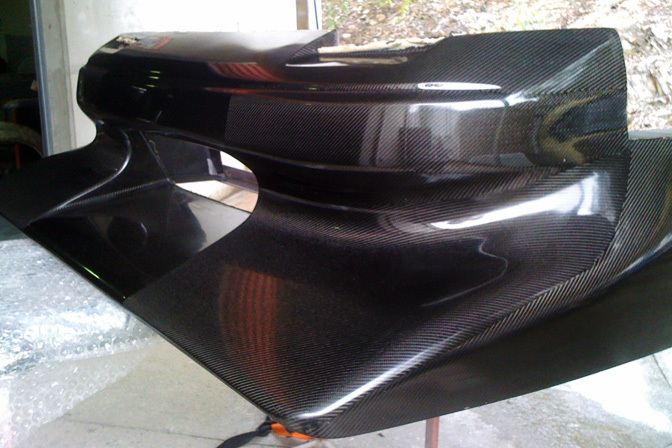 Truly a work of art don't you think?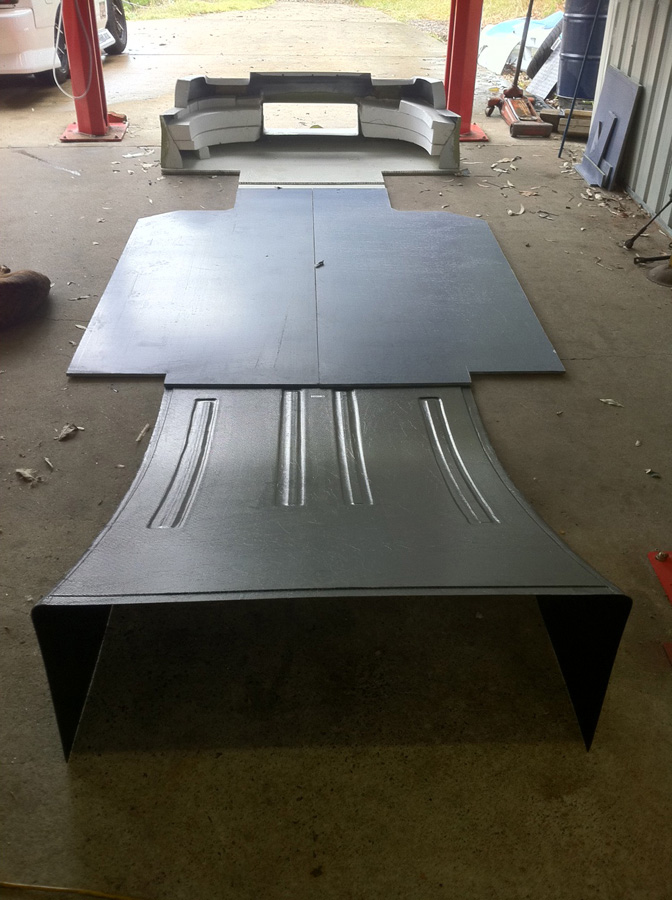 Here's a good overview of the serious aero package. The S13 will have a completely flat floor with a rear diffuser starting at the rear axle…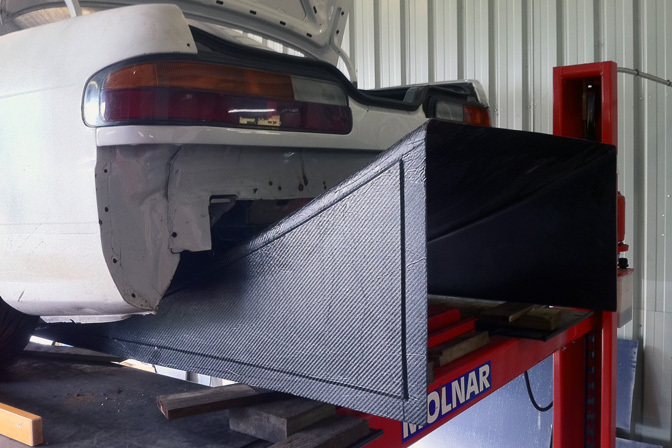 …And continuing on well beyond the body.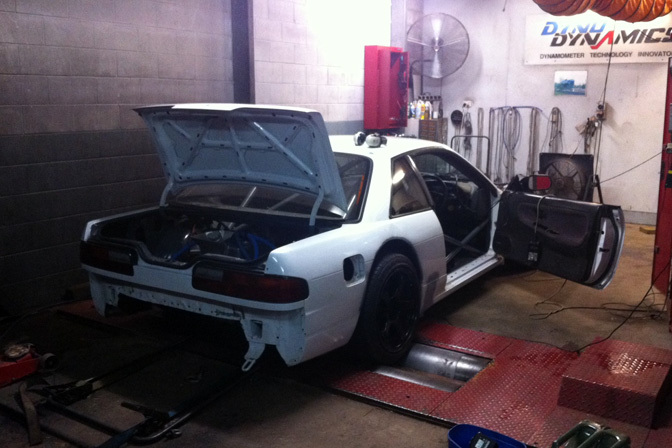 The S13 – sans kit – has been spending a lot of time on the dyno being tuned…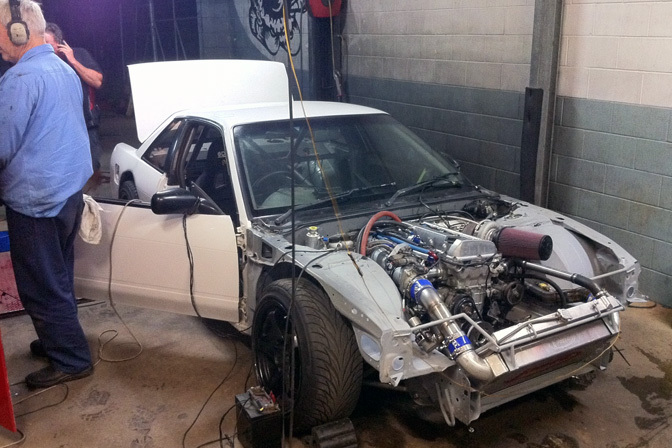 …With the father and son team aiming for a final power figure between 600 and 700hp.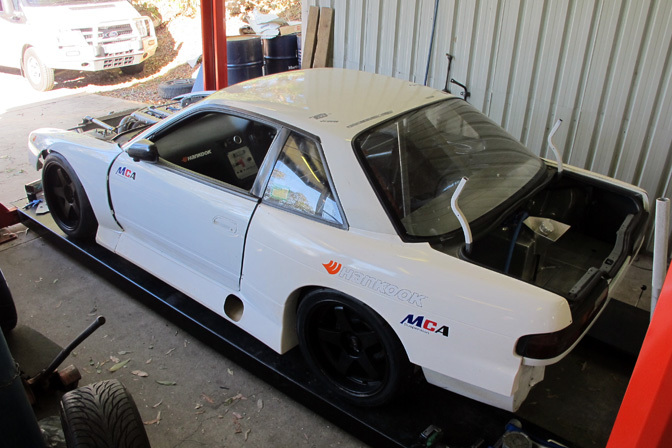 As Josh and his father build race shocks for a living, you can rest assured that the Onevia will have a potent suspension setup. Although Josh will be keeping some things secret, he did admit to custom MCA remote canister shocks, a Whiteline front sway bar, Driftworks front and rear knuckles and Ikeya Formula arms all 'round.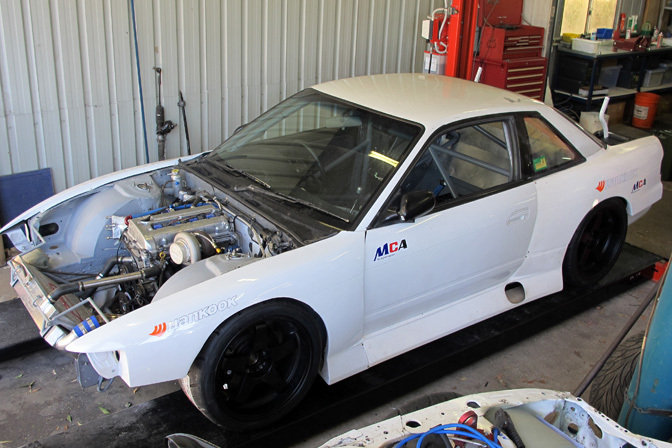 During the WTAC event, Josh will be busy competing in his drift car (the event incorporates the Tectaloy Drift Challenge), so their Onevia creation will be steered by 21 year old New Zealand racer Earl Bamber.
– Charles Kha
Photos supplied by Josh Coote