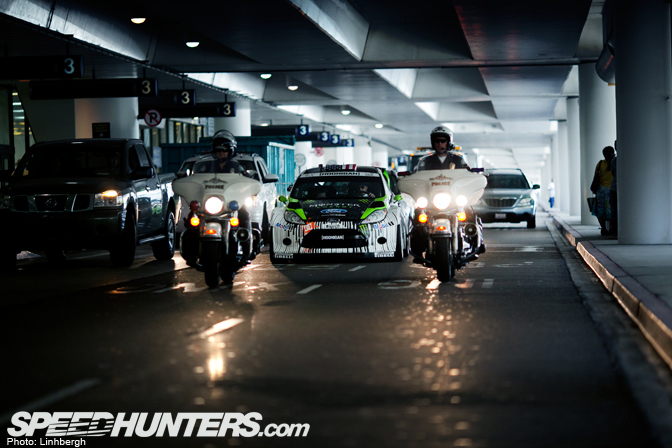 Sit back and think for a minute. Think about what you're doing this very second. I can safely say that reading this Speedhunters is one of those things. But how about the others? Maybe checking your Facebook, Twitter, Google+ or browsing music on Spotify. If there's one other certainty, it's the fact that none of us were being picked up by Ken Block and his Rally X car from the airport to go to the X Games.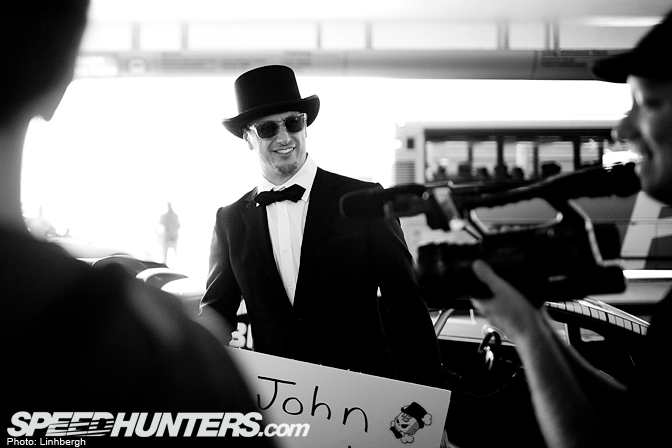 That's exactly what happened this morning at the Los Angeles International Airport (LAX) to one very lucky fan.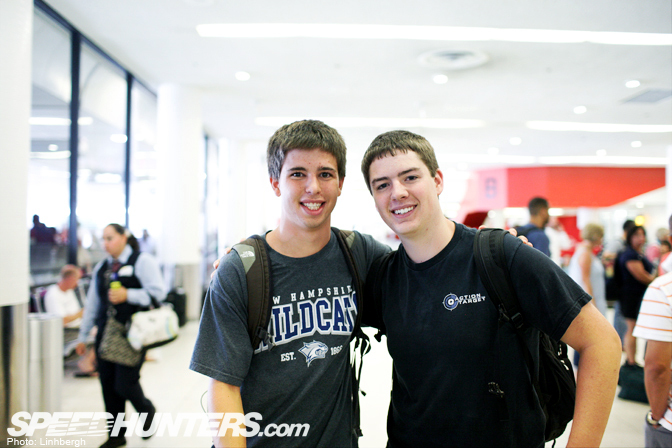 Mobil 1 teamed with Autozone to create the online sweepstakes of online sweepstakes. The winner (and a friend) would be flown out to Los Angeles to watch the X Games in the splendor of VIP treatment, hang out with Ken all weekend long, get all kinds of DC/Monster/Ford swag, $1000 in cash, and the cherry on top of it all, a ride from the airport to the X Games in Ken's rally Machine.
This is the winner (to the right), Devlin Keogh, and his friend (on the left) Scott Hiller.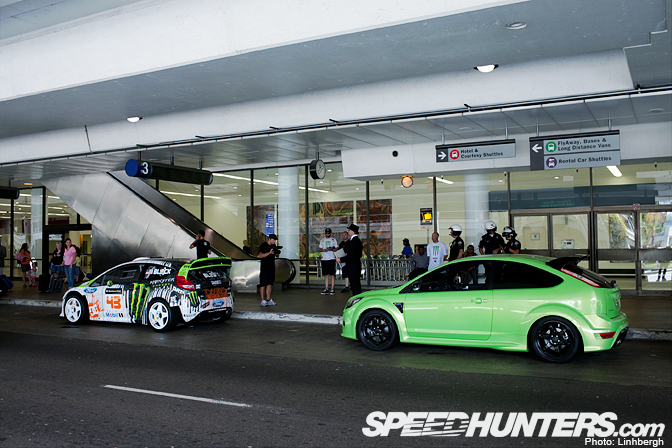 Ken rolled up in his RallyX Ford Fiesta. Seeing how the rally car can only hold one other person and no luggage, Ken employed his personal Ford Focus RS, which we featured a while back, as the baggage carrier.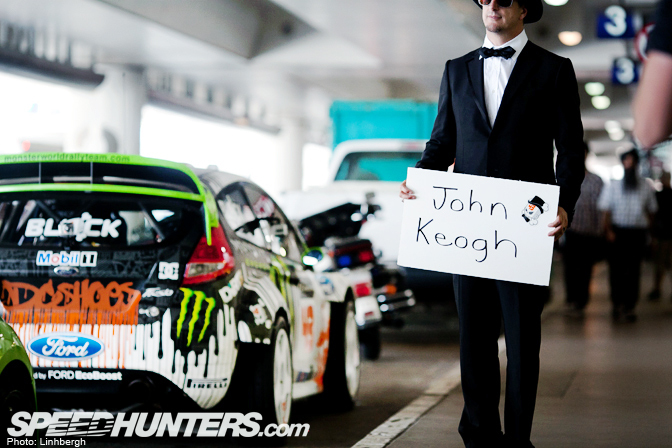 Ken arrived to the airport a bit early as he waited for his passenger. He even busted out his best chauffeur tuxedo for the occasion!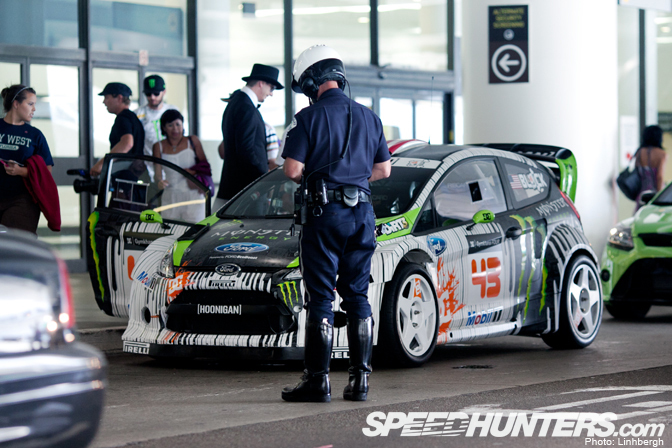 For the opportunity to drive a full fledged (yet street legal) race car on the street, a few special arrangements had to be made. Police escort was a must. Here's one of Los Angeles' finest writing up a ticket for being parked in the passenger pickup lane for too long.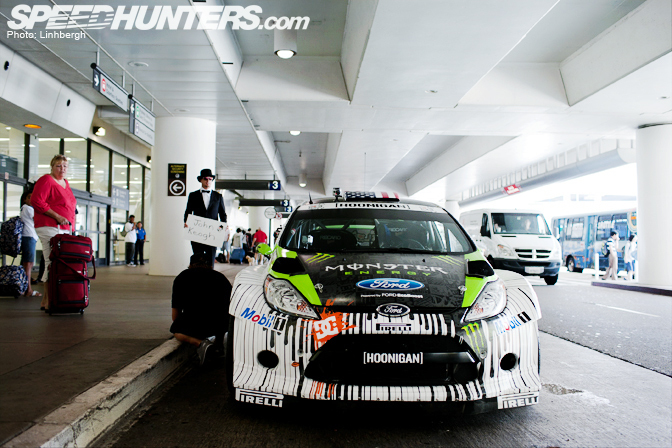 That actually did not happen. The kind officers were very happy to be doing their service to Ken. They even snapped a few cell phone photos of the car and of the kind Mr. Hoon himself.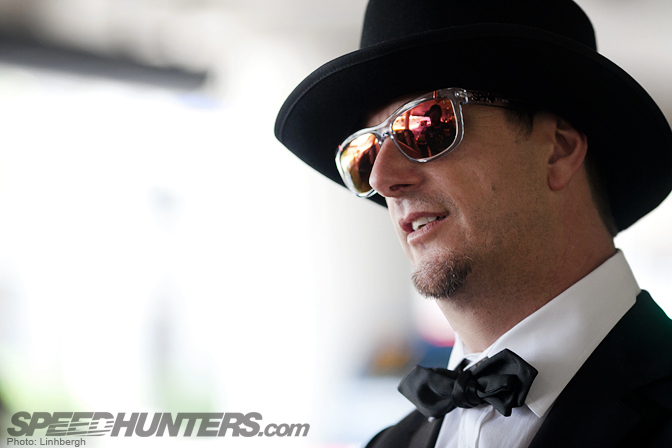 Ken Block is probably the most polarizing person in the automotive scene. Either you love what he does or you hate it. But think for minute, if you had the chance to do everything Ken has done in the last few years, would you say no?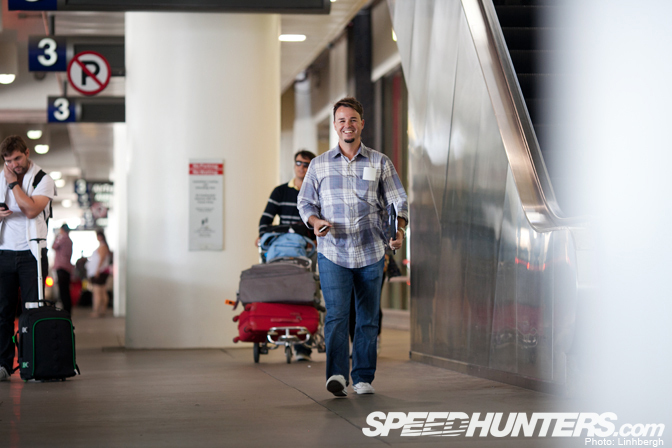 To get all the cogs of a sweepstakes like this to be oiled up properly, it takes a large number of people working in the background. Andy Williamson from Mobil 1 was one of those people.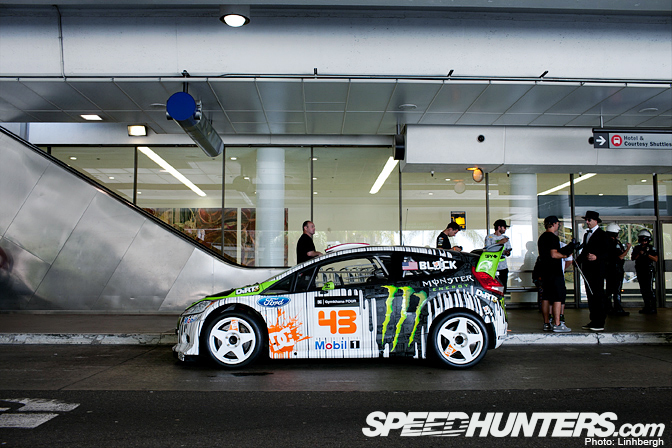 There's something intangibly awesome about seeing any race car on the street. This is no exception.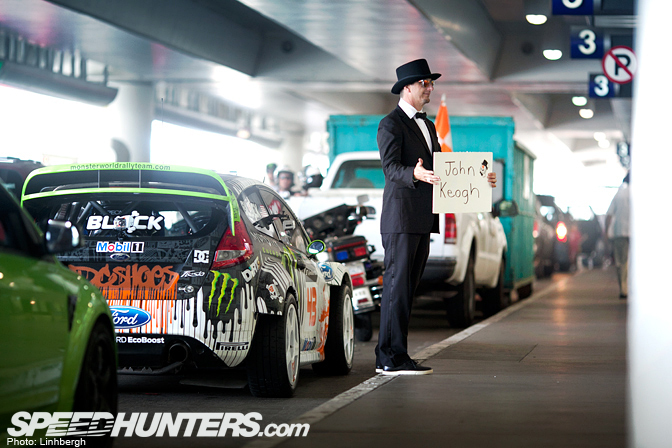 The patient taxi driver awaits for his passenger.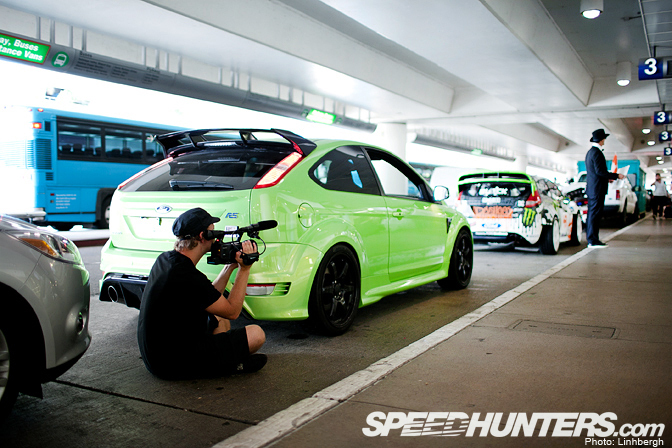 The Monster World Rally guys were ready with their cameras to document the whole event.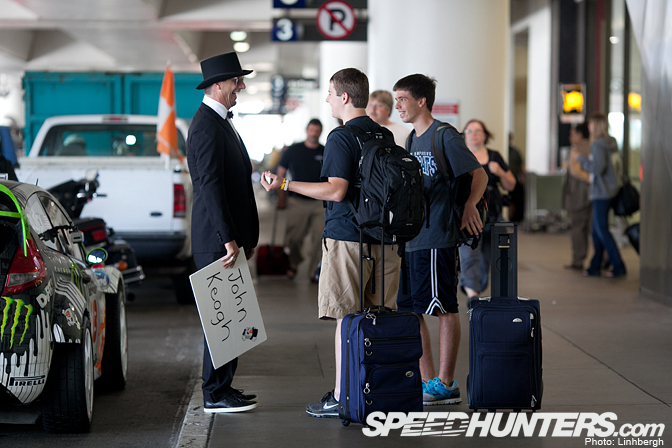 Devlin and Scott met their taxi driver…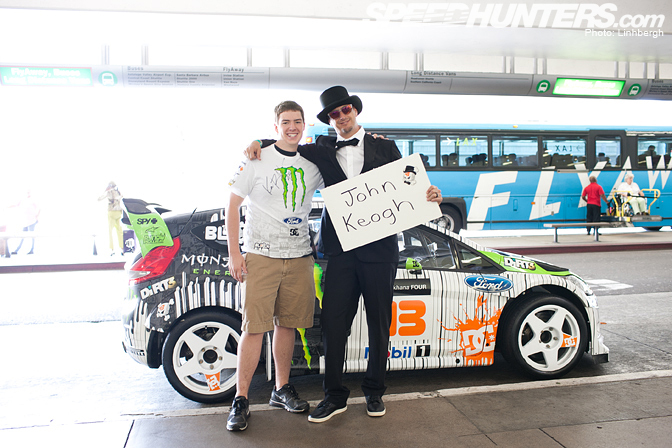 …and Devlin was quickly swagged up with a t-shirt, signed by Ken Block, and posed for a quick photo.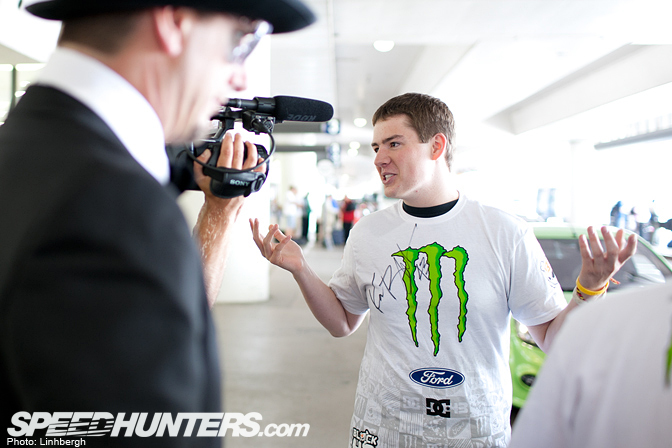 As everything was happening, Devlin was still in disbelief of it all.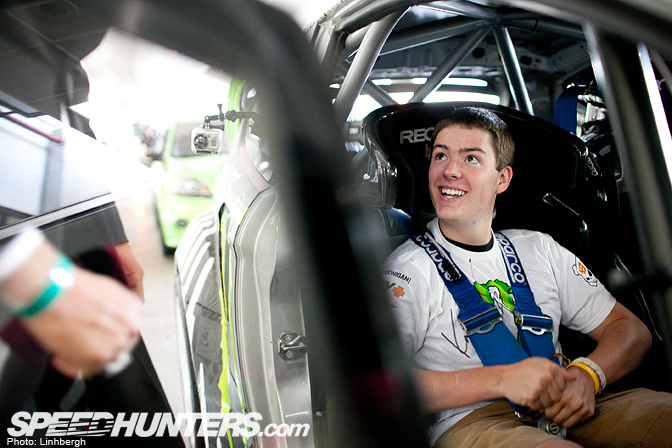 Devlin, the happiest of clams.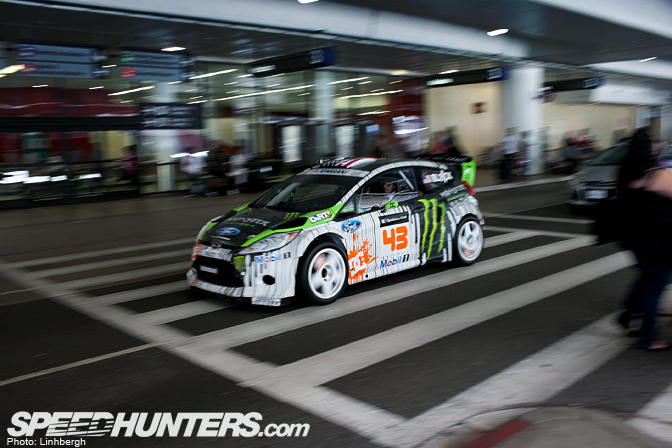 The drive from LAX to the X Games is a 25 minute hop on the freeway…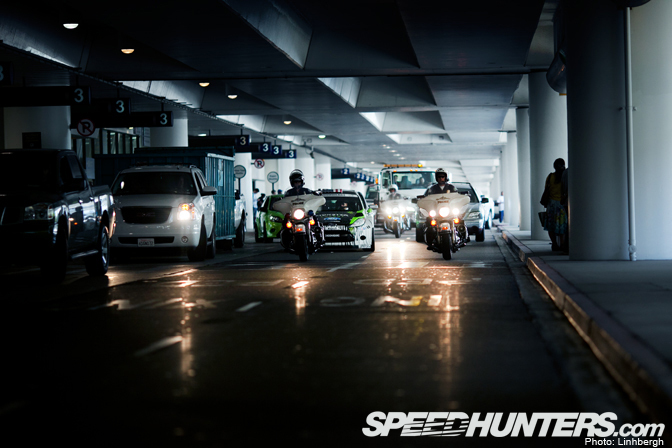 …and it'll probably be 25 minutes that this fan will not forget anytime soon.
-Linhbergh
Special thanks to Jesse Poole and Andy Williamson for the tip!