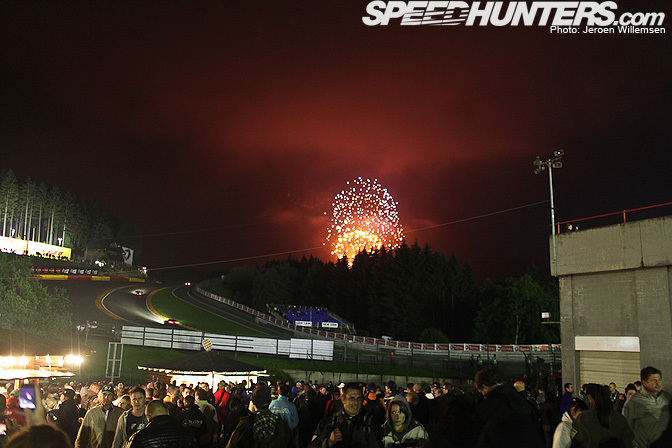 I thought it would be nice to show you guys a different side of the 24hrs of Spa. I've been sitting here, working all night with the Speedhunters crew in the media center prepping our stories and photographs. From our vantage point we can see the headlights in the distance, racing through the night. More recently though, I noticed some lights in the sky on the other side of the pit straight. This sparked my interest so I packed my stuff and went on small Speedhunting trip.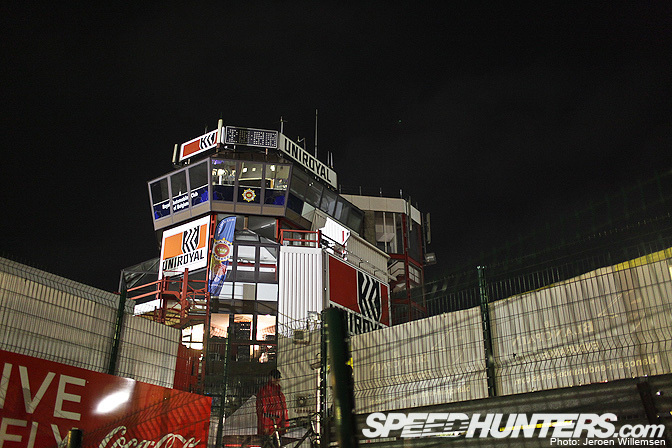 The lights came from behind this building that looks like an air traffic control tower. It is very recognizable, like a waypoint during the race because you can cross the track here through a tunnel underneath the circuit and get to the main circuit entrance.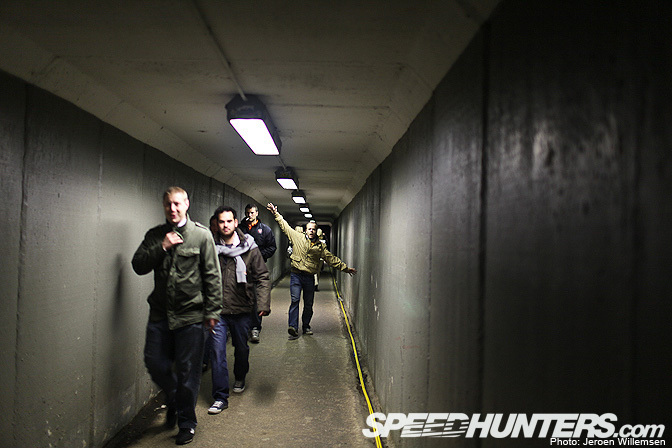 So down I went through the tunnel to the other side.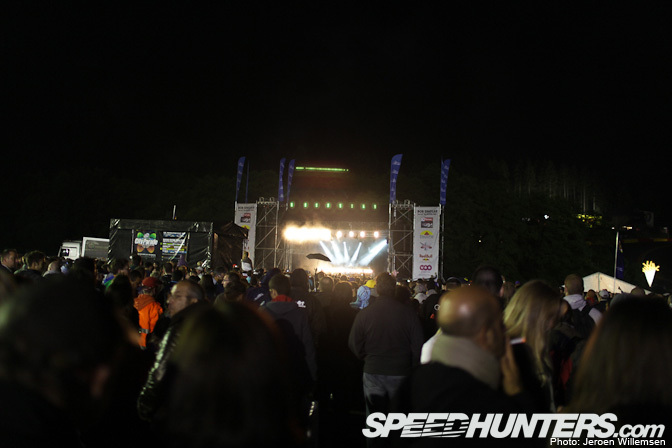 While making my way through the crowds, I finally saw the source of the lights; a huge DJ stand complete with lighting rig, video walls and a massive sound system pumping out thundering house music.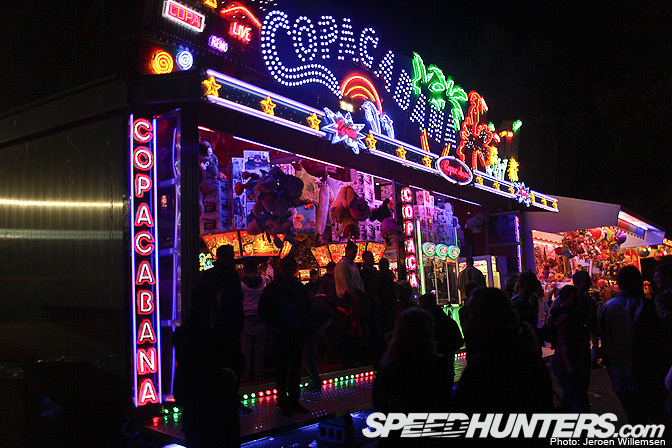 While looking around, it seemed there was a small fun fair with several stands to entertain the crowds.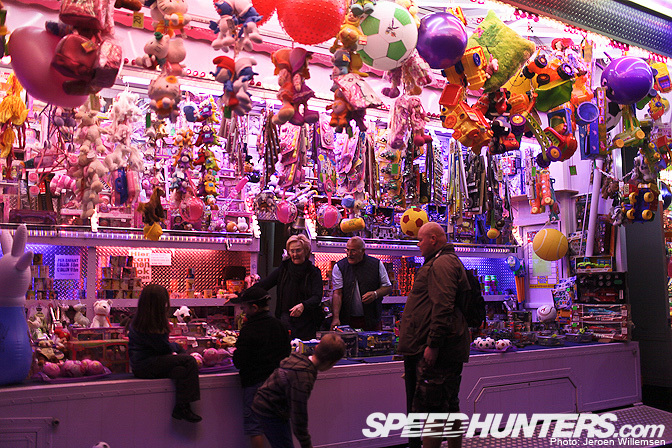 It ranged from a ball throwing competition…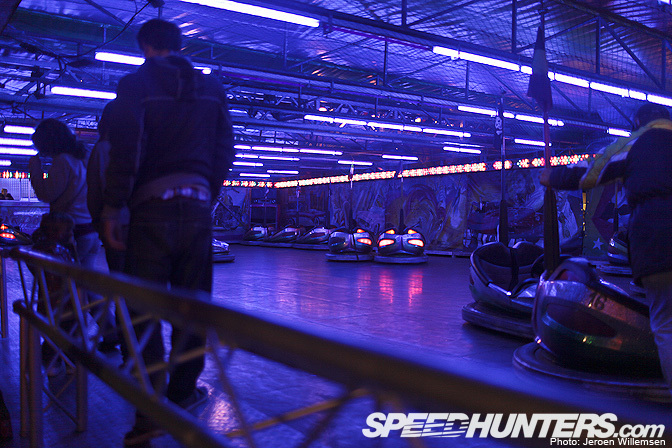 …to bumper cars.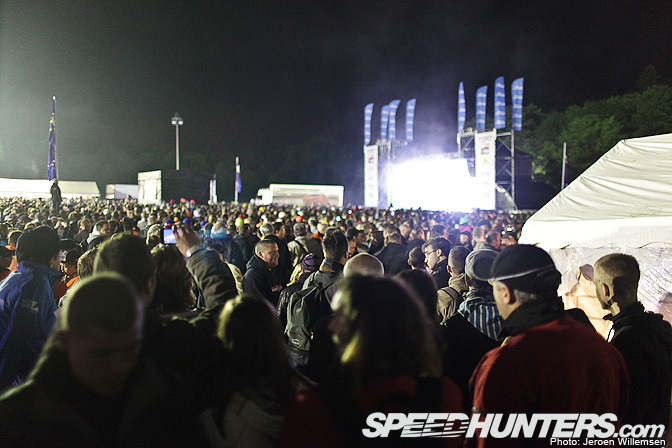 But I was more interested in the party.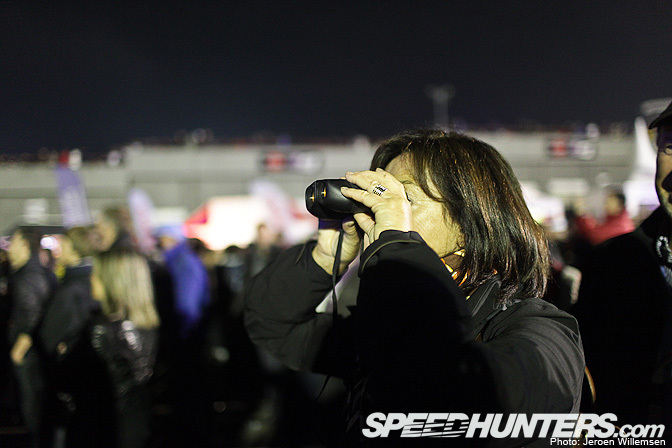 This woman brought her binoculars to get an unobstructed view of the DJ.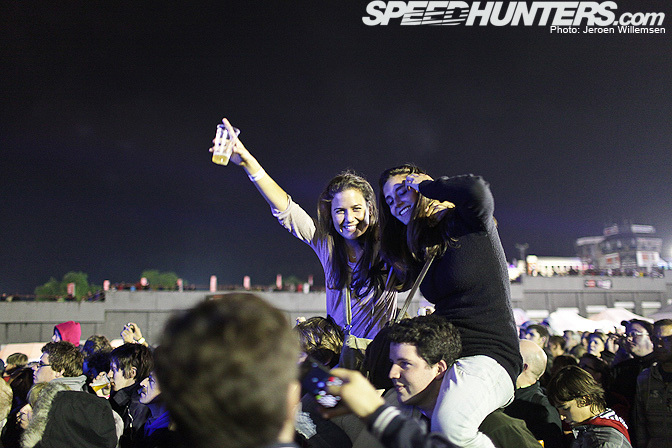 I spoke to some the party folk and they told me they came especially for DJ Bob Sinclair who is playing behind the wheels of steel.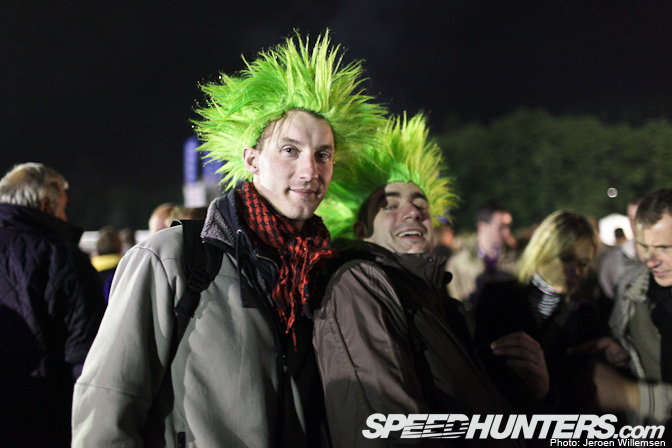 Just like at Nürburgring 24hrs you come across some real characters just there to have a good time.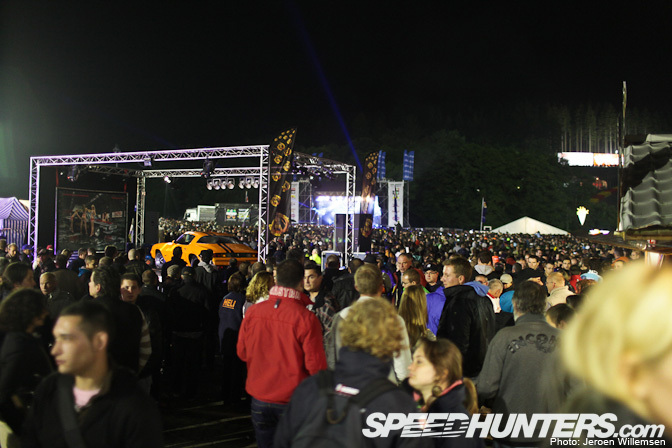 The grandstand also sat on the 'party side'…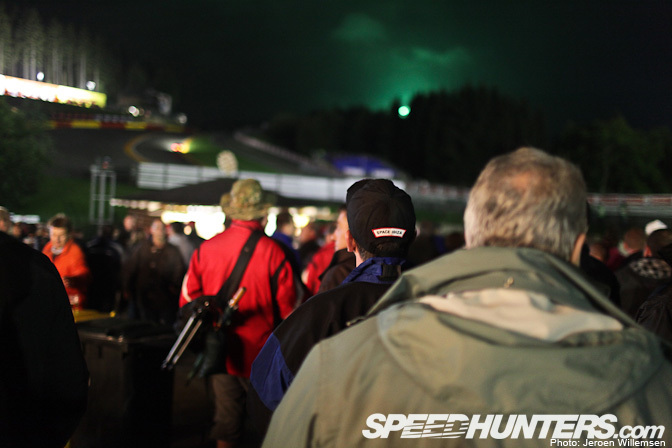 When you go underneath the grandstand you are confronted with an amazing view of Eau Rouge. For me, it was a strange combination seeing race cars on full throttle going up the Eau Rouge and pumping house beats flooding your ears.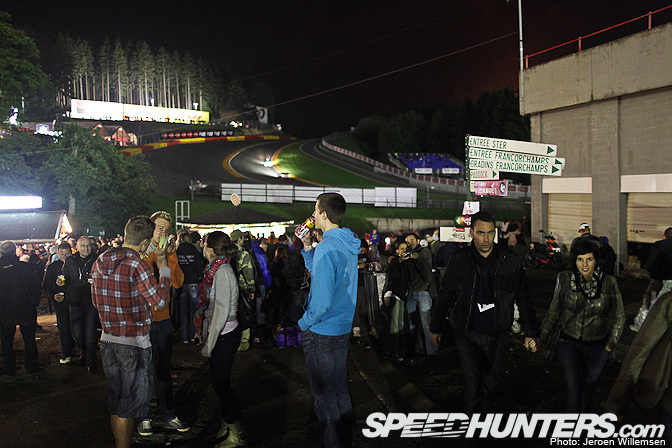 How cool is this right? Eau Rouge in the background and just having fun with your friends while enjoying a special Belgian beer or two.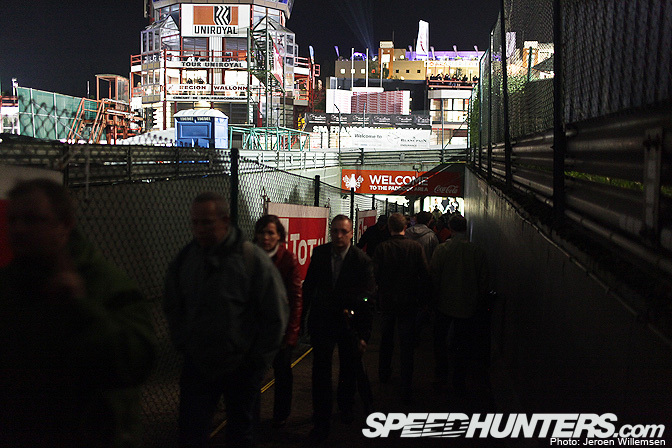 After I had enough it was time to head back to the pressroom. I went back through the tunnel again.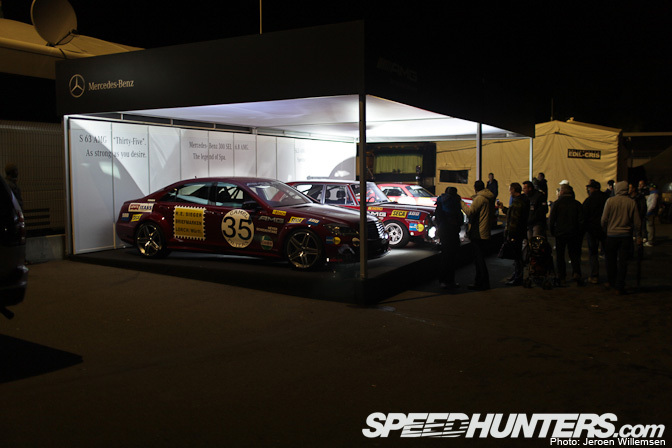 Passing the AMG stand, I saw these three very desirable cars. I'm planning a spotlight on the car in the middle.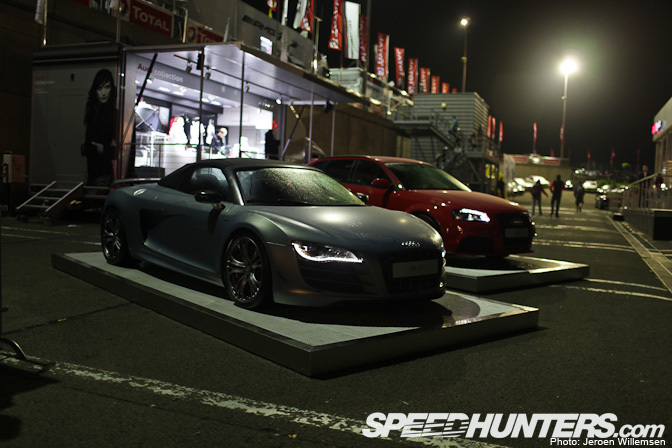 I also saw this Audi R8 GT Spyder in a matte blue finish right next to the stairs to go to the next level.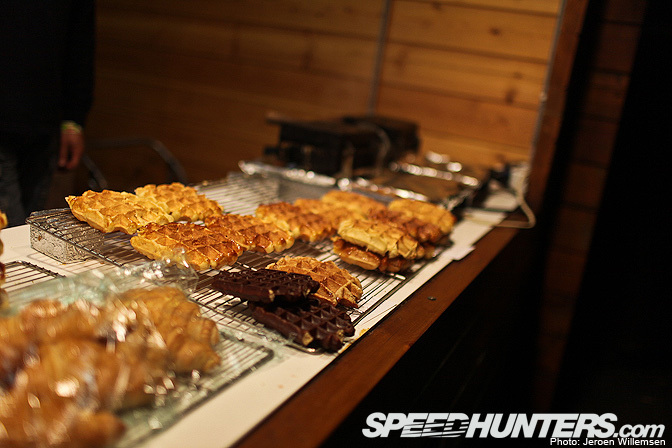 I also grabbed a nice take-away waffle.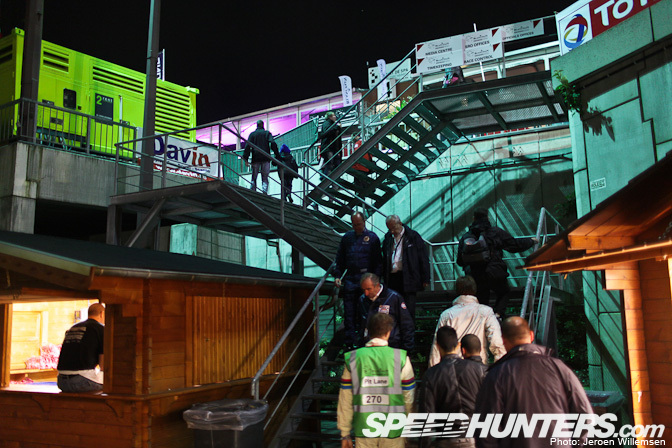 Next I had to climb the stairs to the upper deck. This is where the F1 pitlane sits, below our NFS Schubert hospitality lounge.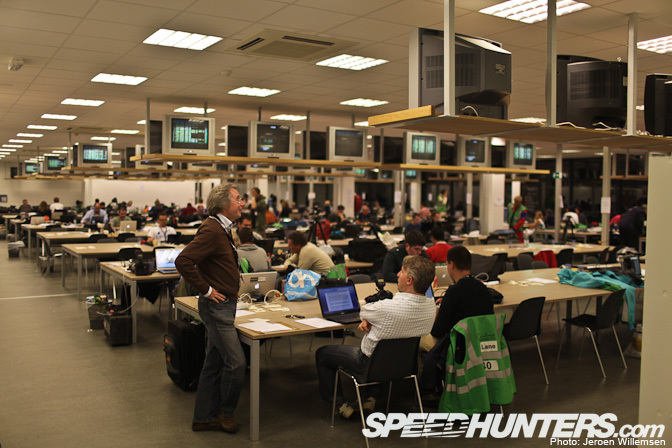 After a few more stairs I finally got back to the pressroom.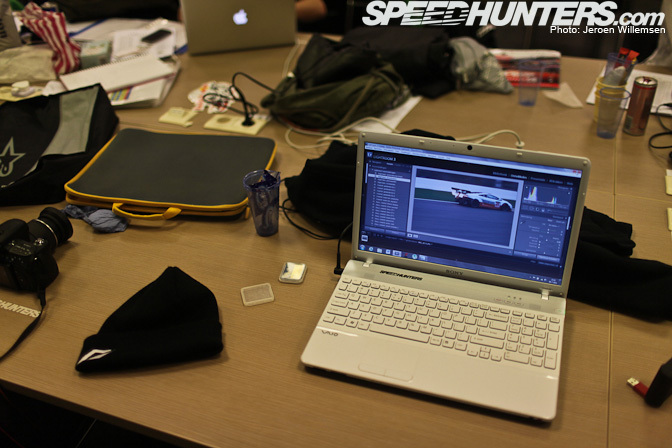 And back to my own little desk. Back to work.
-Jeroen Willemsen