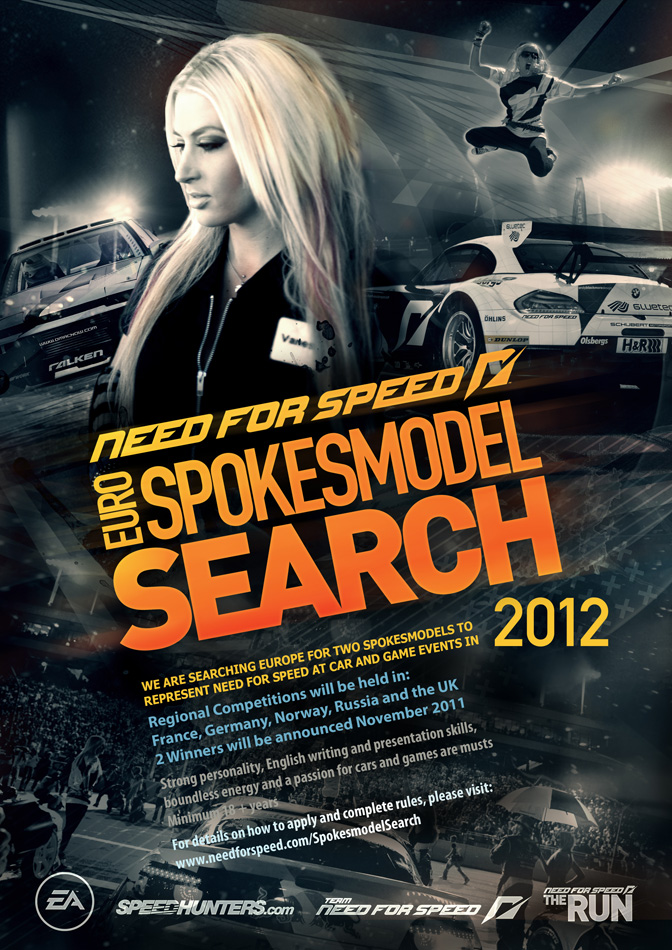 Any Speedhunters readers who've been lucky enough to attend a Formula Drift event in the past two seasons will have noticed the popularity of the Team Need for Speed drift crew. Although the team has only been in existence for a short time, we have quickly become fan favs.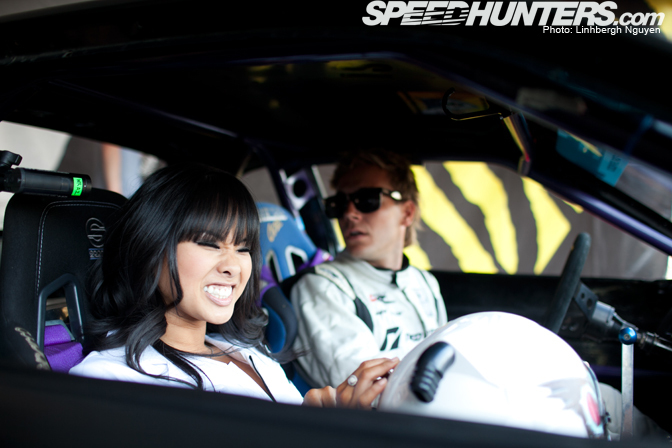 Although a lot of attention obviously given to Matt Powers and Fredric Aasbo…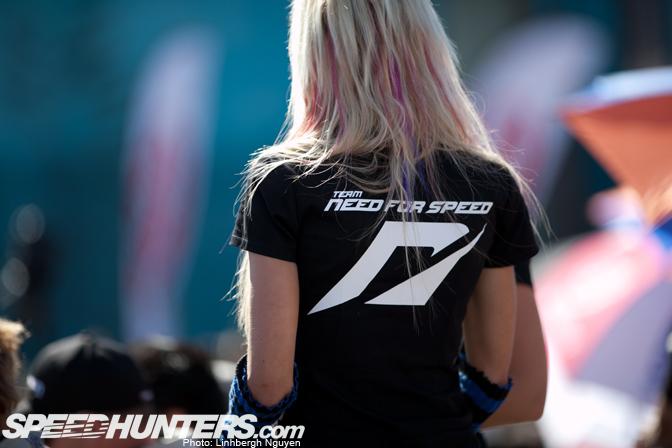 … for us, the Team NFS girls are also very important members of the crew.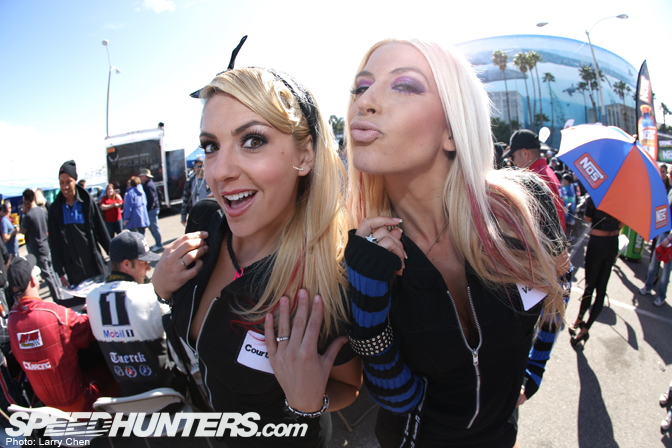 The girls have been carefully selected as core members of our US drift team, but also represent the NFS brand at game events across the US.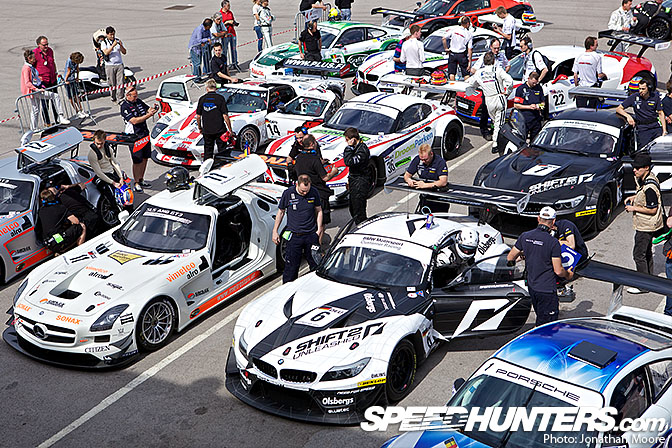 It's something that the European side of Team NFS is sorely lacking. We don't have any spokesmodels as part of our race crew and don't personally know any suitable European girls for the role.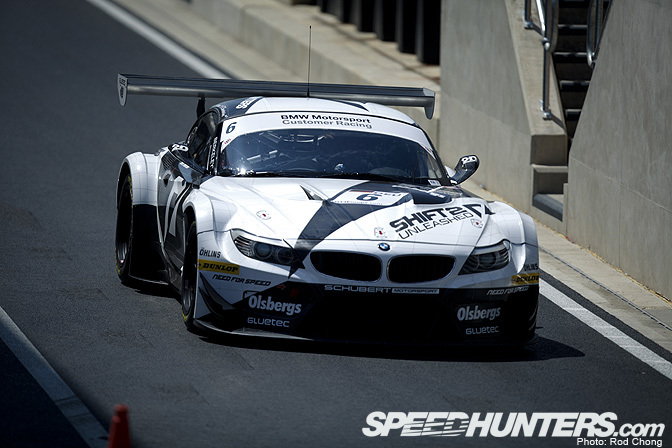 And while I'm sure a lot of you guys just love the style of the BMW Z4 GT3, we'd like to get more of the vibe of the US team happening at our European events.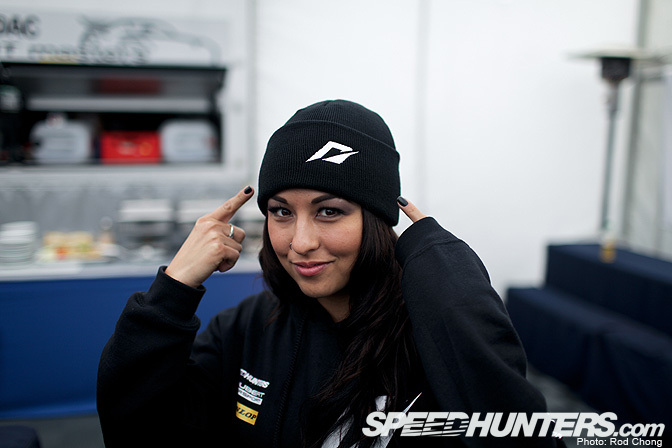 For the Nurburgring 24Hs we flew Miki Taka to Germany.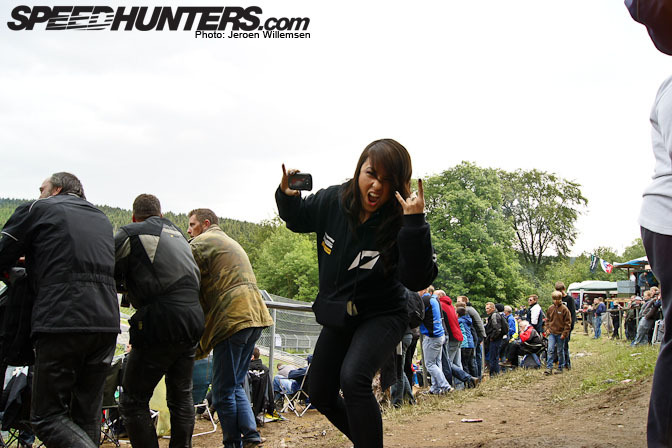 She'll be along soon with stories from her crazy experiences at the event.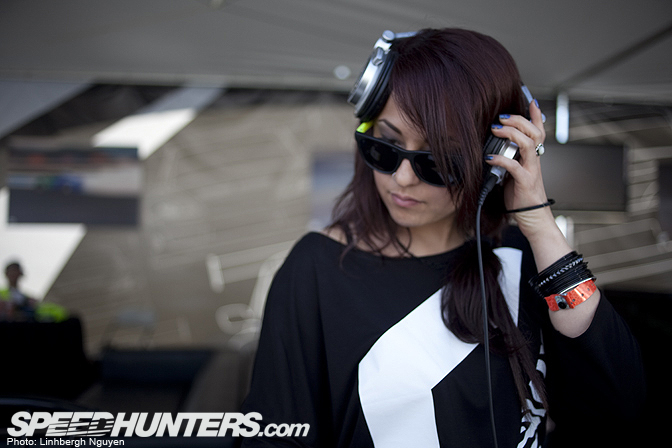 Any or our Nordic readers attending Gatebil this weekend will be treated to a mini-version of the NFS Electro Lounge Formula D experience, complete with DJ sets from Miki. Be prepared for some dark, nasty bass-lines!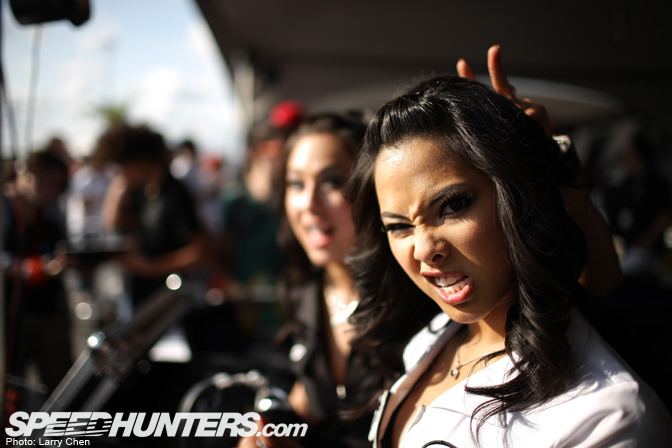 However, we can't continue flying the American girls to European events indefinitely, which is why we've decided to start regional model searches in Norway, France, the UK, Russia and Germany. Speedhunters and Team NFS will be presenting 2 finalists per country over the course of the racing season starting with Gatebil this weekend. Further model shoots will be done as part of our Spa 24H, Trax-BDC Silverstone, and FIA GT3 Zandvoort coverage in the coming months.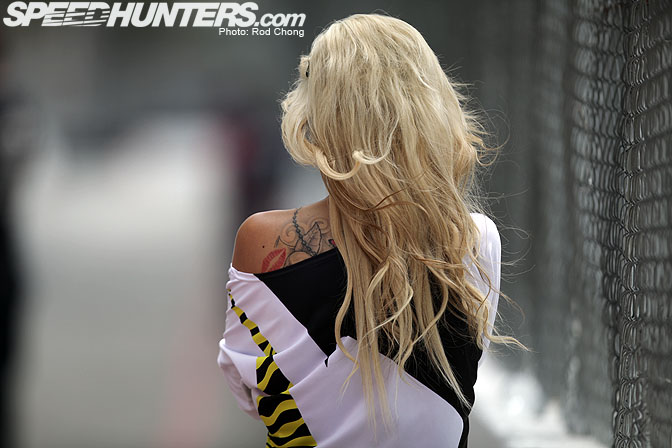 Once the model search process is finished we will have found 2x finalists each from Germany, Russia, the UK, Norway and France. From these the ten candidates, two NFS Euro Model Search winners will be announced at the end of the year. They will join the Need for Speed team for our 2012 projects.
More information about the NFS Euro Spokes Model Search can be found HERE
See you in Gatebil in a few days.
:Rod