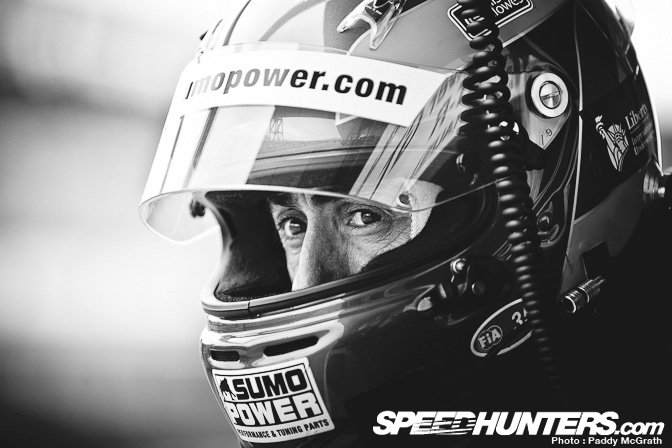 I'm sure most of you are aware of our 'day in the life' series of stories where we follow an unsuspecting victim for a day and then relay back to you what it would be like to walk in this person's shoes for a day. For this particular story however, we're extremely fortunate for this person to talk us through their day in their own words. I'm rather quite excited by this for two reasons – we've never had the person of interest write this piece before and secondly, just who this person of interest is and what he's achieved in his career. Without further adieu, ladies and gentleman, Mr. David Brabham …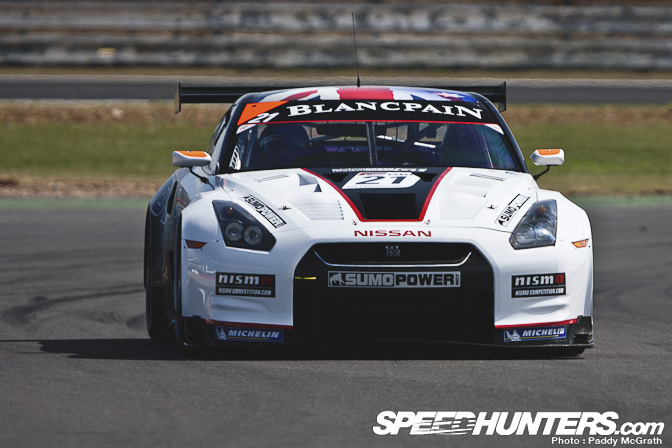 Whenever you have a home race, it has advantages and disadvantages because as well as your usual routine, you also have to do things you wouldn't normally do. Lots of people want to come and support you, which is great, but you have to make sure all your guests have passes and are catered for, so that all takes time leading up to the event.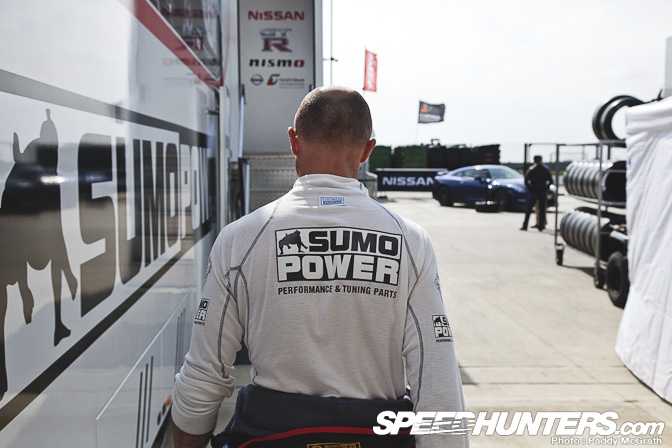 You want to arrive at the track knowing all that is sorted to ensure you don't get distracted. It does make you a bit busier than usual but, on the flip side, it's always nice to be able to wake up in your own bed and then go off to the race track!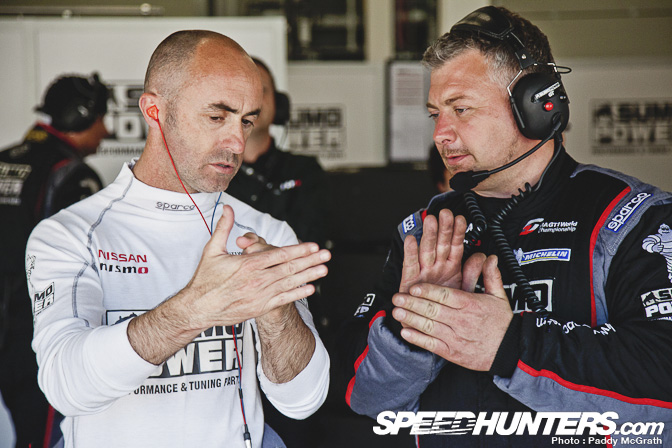 Arriving at Silverstone on Saturday the focus was on qualifying. In the debrief we go through what we learnt on Friday and overnight. We have a much closer look at the data and find out what it is we need to do to the cars.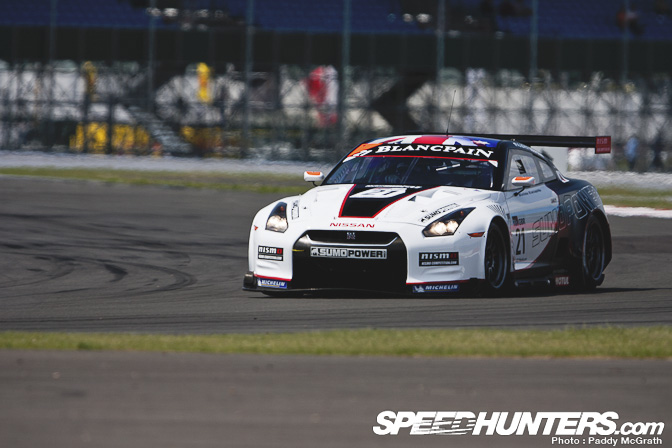 The Sumo Power Nissan GT-R is very sensitive to changes to the tyres and just one or two clicks here or there can have a dramatic affect on how fast the car is, so you have to really be on top of that. Then you obviously need to keep an eye on the conditions, with more rubber going down on the track, weather and track temperature changes. All those elements make a huge difference and that's the kind of analysis mode you're in leading up to qualifying.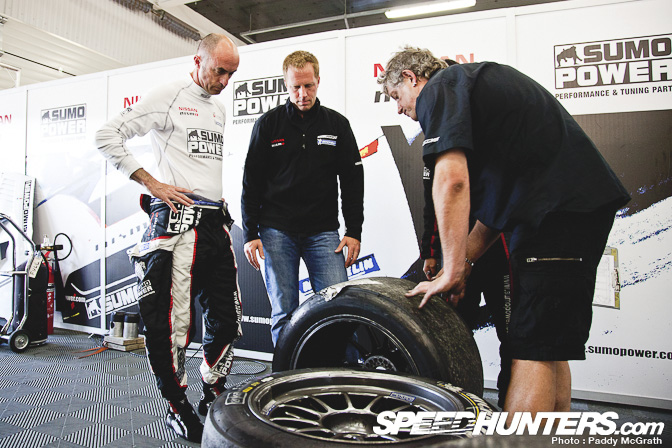 In any racing series, qualifying is crucial as obviously the higher up the grid you are, the better your chance of a good result. Jamie [Campbell-Walter] and I have a system where we nominate who is the number one driver and who is the number two, because that determines which qualifying session each driver will be doing. Jamie did one and three at Silverstone and I did Q2.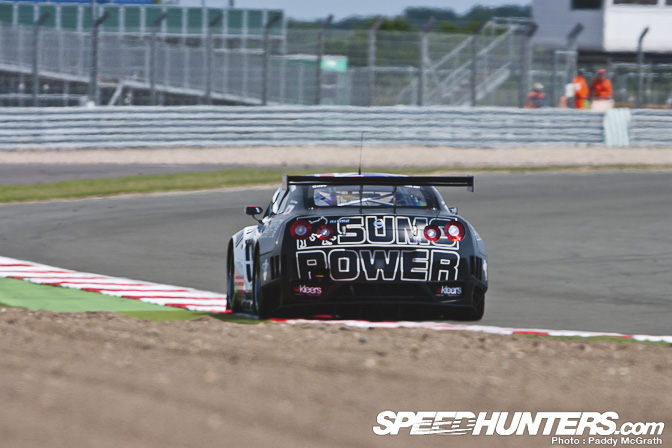 The trick in qualifying is to set your time in the least amount of laps possible to save the tyres because the tyres are designed to go off towards the end of a stint, to make the racing a bit more interesting. If you can get away with not actually using one or two sets of new tyres, that gives you extra for the race. It's a very delicate balance but we managed to save a set at Silverstone as the car was quick. We got through Q2 and Jamie did the business in Q3.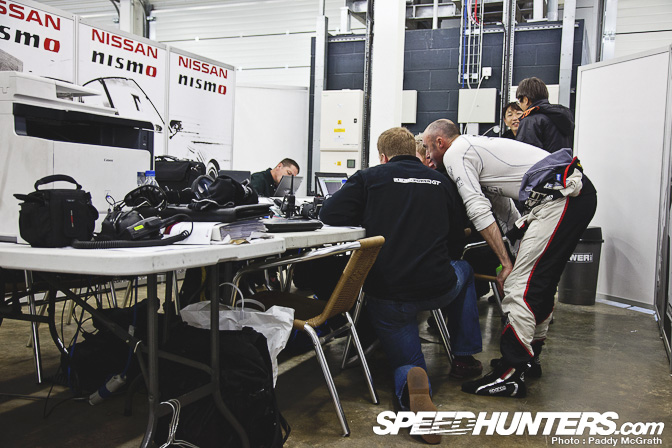 After qualifying, we evaluate what we've done and look at the data at the team meeting, where we also want to find out what the other GT-Rs have done. Then we start setting the plan for the Qualifying Race, which quickly follows.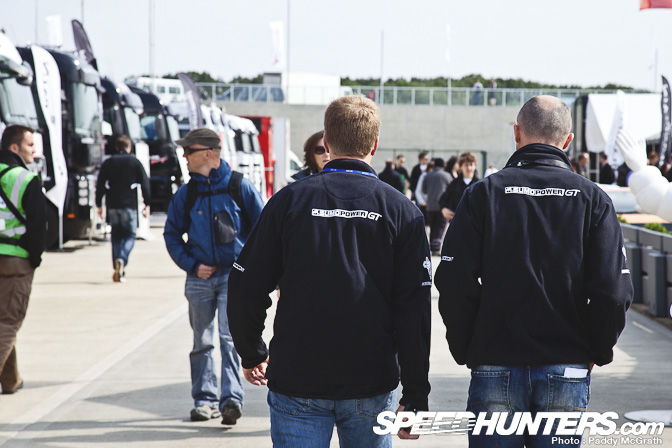 Before that there's a 30-minute driver autograph session. The great thing about the FIA GT1 World Championship is that we get some spare time to chill out during the race weekend. That's vital so we can prepare mentally and physically, getting warmed-up and stretching before you get in the car. I like to go through that regular routine before I drive and then sit in the car and get ready for the start of the race.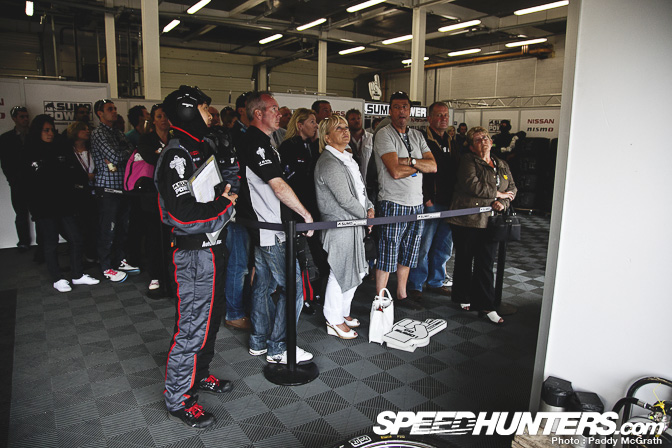 Being our home event and the only UK round, we obviously had a lot of guests from Sumo Power at Silverstone, so the PR commitments were a lot busier than they have been all year. We knew that would be the case.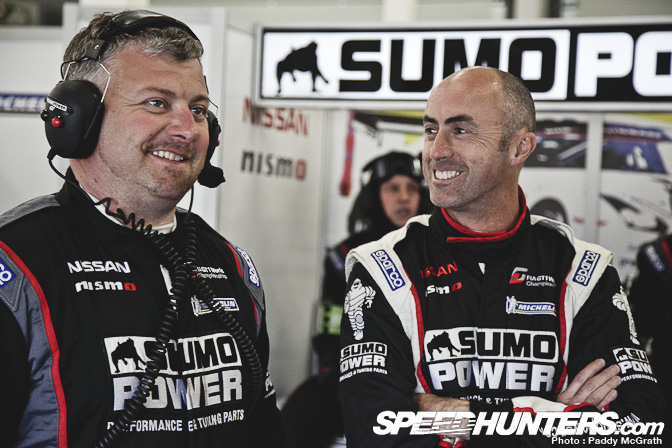 Having said that, for me it's more like a regular day in the American Le Mans Series, the championship in which I raced for the last 11 years. So I've been fairly used to that, just not in the last six months. When you have a lot of PR and sponsor commitments, you've got to be able to manage that as well as keep your eye on the job.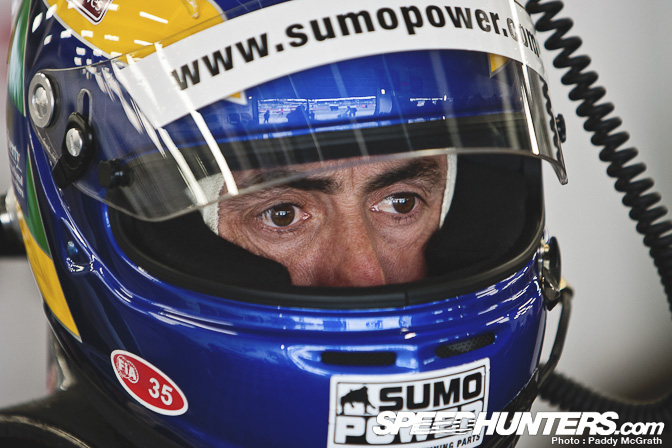 When we got to the first race, I went down the inside of turn 4 and couldn't stop so I ended up hitting Darren [Turner] and then Peter [Dumbreck] which was sadly the end of the race for all three of us. I didn't feel great about that. It certainly wasn't deliberate but sometimes, when you are pushing like that, you overstretch the limit and I unfortunately caused us not to finish.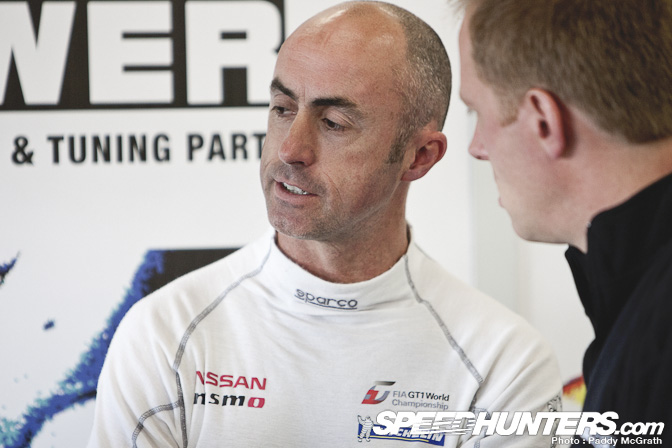 As we didn't get any laps in we were very keen to hear how the other GT-R drivers saw the race, what was happening to their tyres and their pace. How easy it was to overtake and where they did overtake. Although we couldn't contribute a great deal to the race debrief, we were all ears to learn what we could.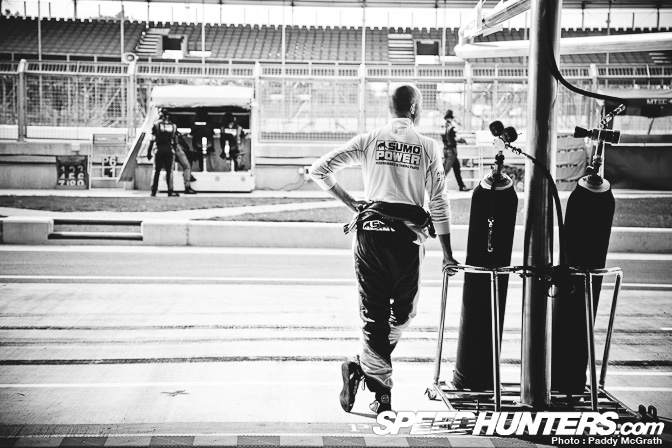 At the end of the day you can't change the past but you can, in a sense, change the future by your actions right now. So it was important to get over the hurdle of a bad day and move on to the next one.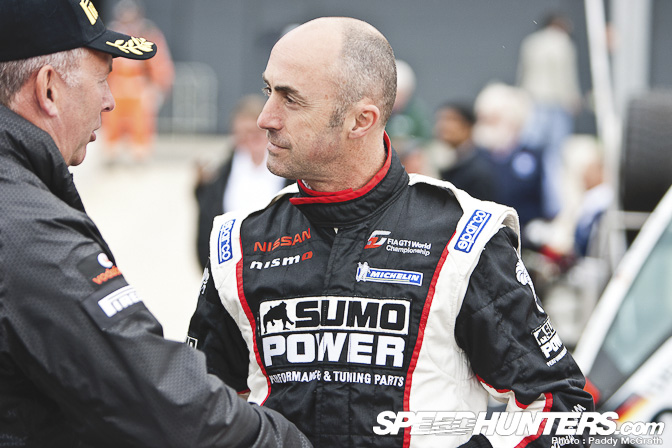 I went home that night, obviously not in the best of moods after my incident, but I managed to get a good night's sleep. I got up early and headed to the track. Like the day before, my first job was to swipe into the BRDC, to allow my guests to come in during the day, and drop off tickets at the collection point.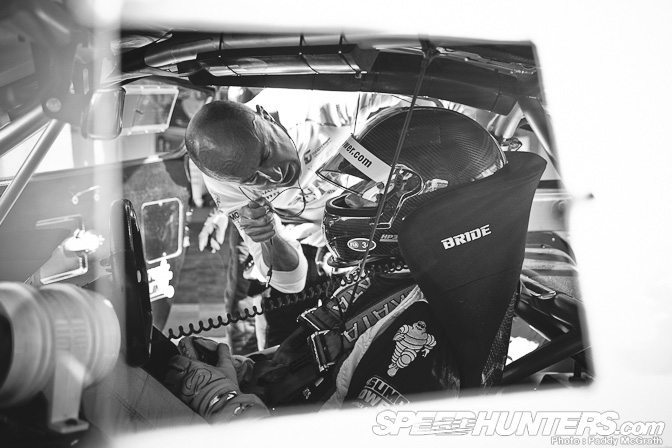 Warm up preceded the Championship Race after which we discussed the race plan and go through the same preparation procedures.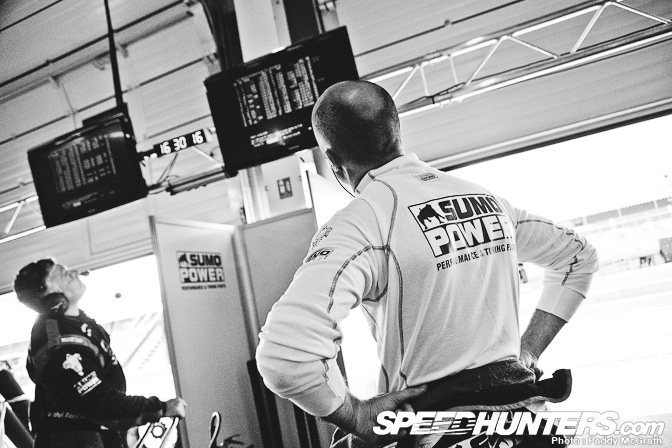 Although starting at the back of the grid for the Championship Race, Jamie did a great job to put us in the position that when we pit under the yellow we could make up a few places. The Sumo Power GT pit crew did a fantastic job of turning the car around and that leapfrogged us up to sixth.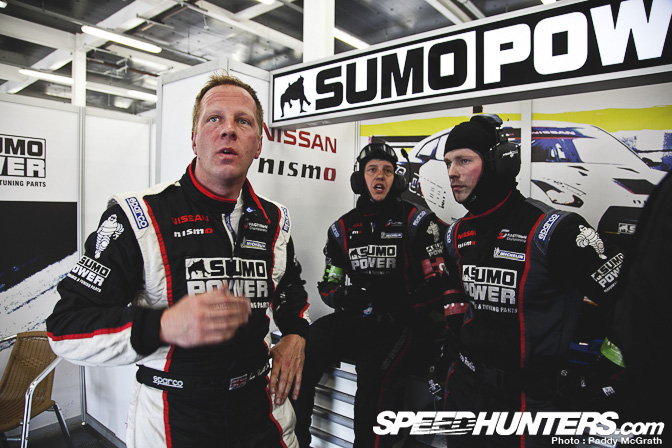 At the restart, I had an Aston Martin right behind me going in to Luffield and it looked like he was about to touch me. I knew if he hit me there I would be out of the race. So I touched the throttle a little bit and the back end came out. I then had to get out of the way of the accident happening in front of me and ended up beached in the gravel, so unfortunately we didn't finish that race either.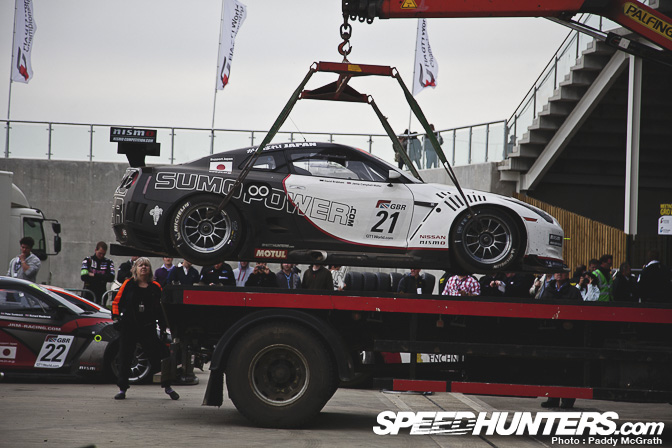 It was pretty hard to then go to the meeting and again not contribute anything. In some ways what happened at Silverstone has actually made us stronger as a group, and it certainly helped me look at how I can improve.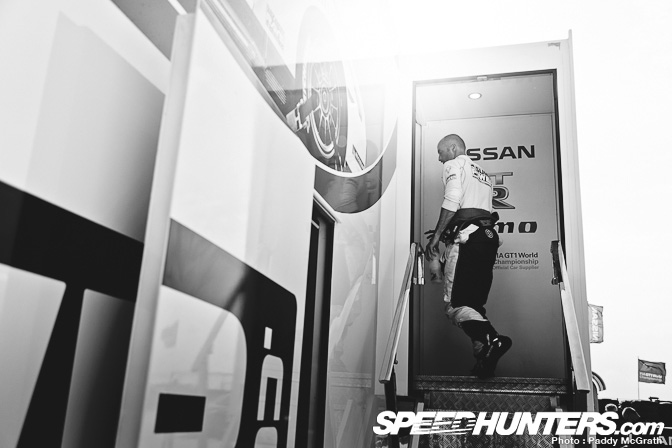 I haven't had a weekend like that in a long time, if ever. It was an interesting experience to deal with but like any bad experience it plants the seeds of something better to come because you regroup and refocus.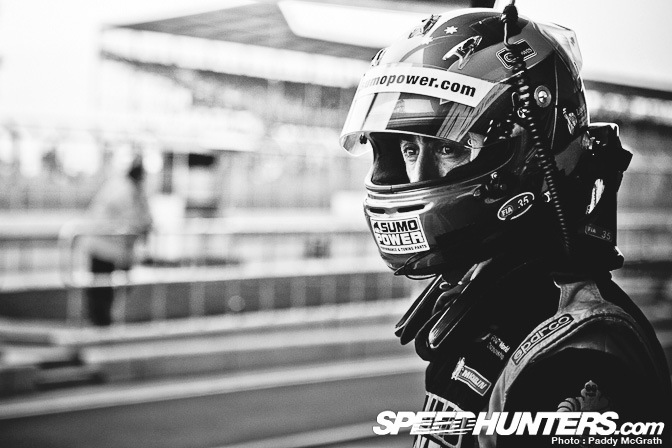 That's exactly what we did at Navarra. We put everything we learnt to good effect to score a fourth-place finish in the Qualifying Race and our third podium of the season in the Championship Race. Now we're fully focused on climbing the podium and getting our first FIA GT1 World Championship win.
-
David Brabham