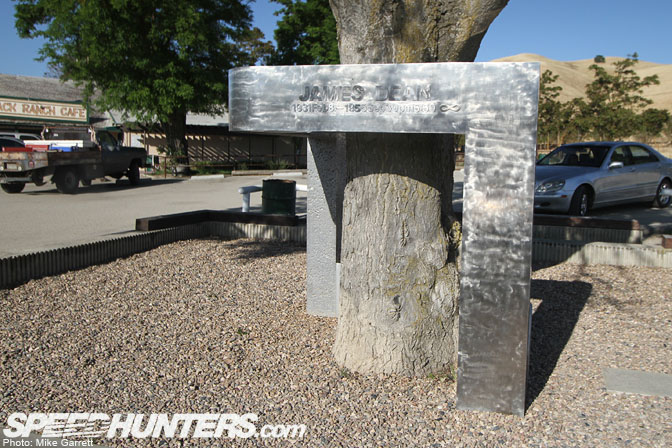 As you travel on Highway 46 from California's Central Valley toward the coast, you'll pass by a spot called Cholame. There isn't much to distinguish the place besides a cafe and a shady tree, but it marks the the site where a 24-year old James Dean lost his life behind the wheel of his Porsche 550 Spyder on September 30, 1955.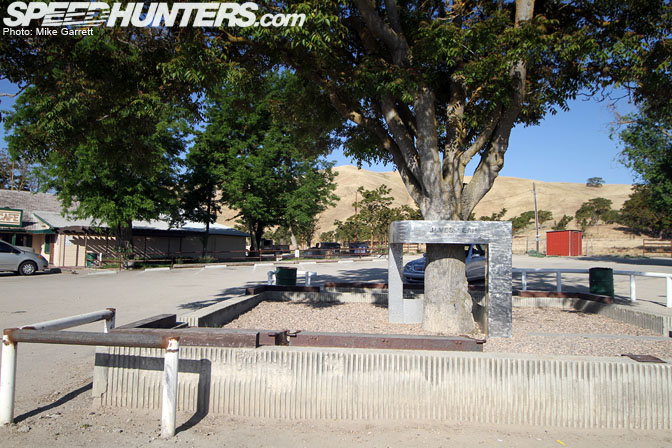 I passed through Cholame on my way to Santa Maria for the Cruisin' Nationals last month and thought it would be worth sharing this infamous spot with you guys.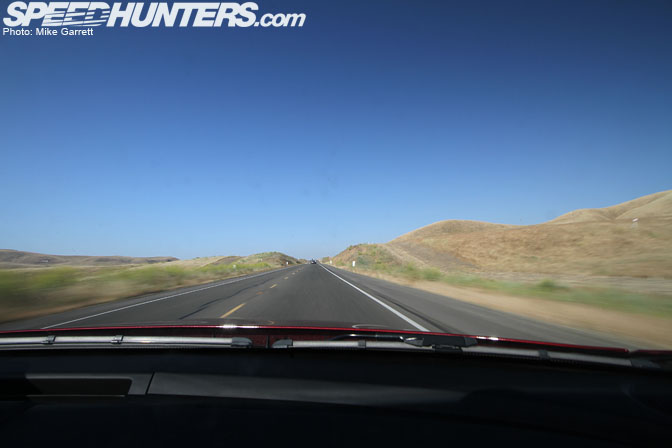 On that day in 1955, James Dean was driving his Porsche from Los Angeles to Salinas for a sports car race, when he collided with a 1950 Ford Coupe at junction of highways 41 and 46. Dean succumbed to injuries from the wreck, while his mechanic and passenger Rolf Wütherich was seriously injured but survived.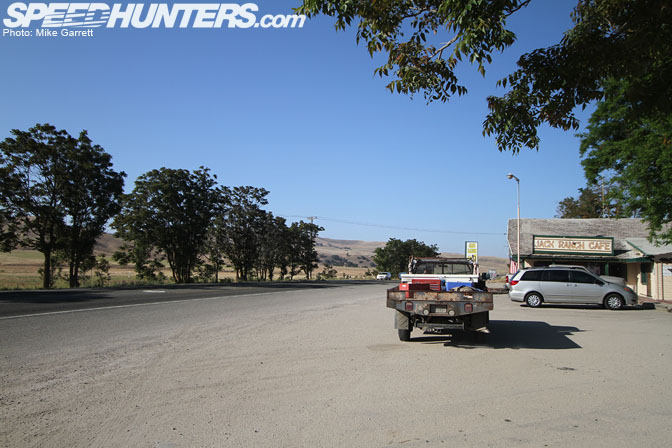 The cafe sits about a mile from the original site of the crash and now serves as a stopover point for those traveling between the Central Coast and the Valley.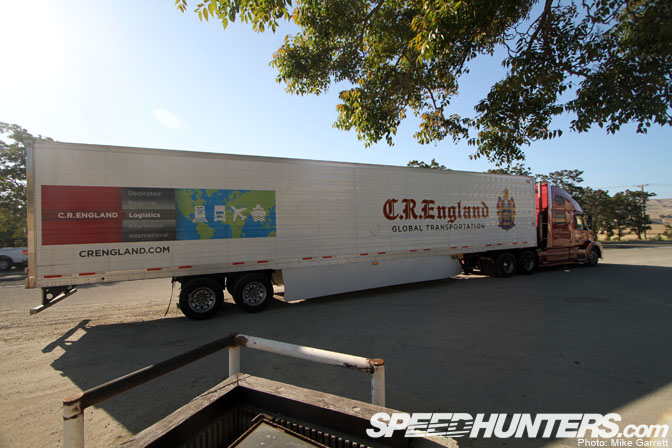 When I dropped by there were a few truckers taking a break from the road.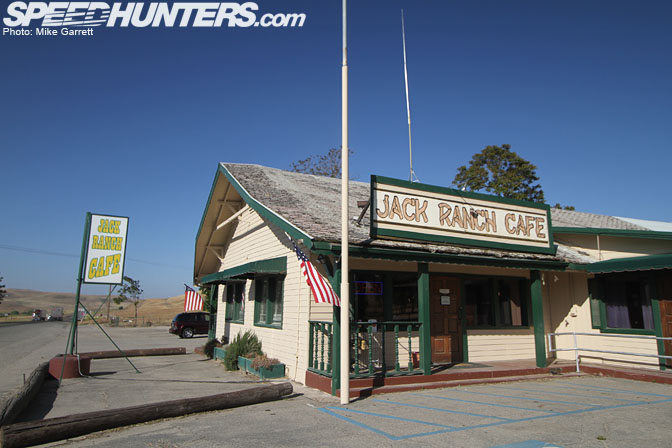 I've yet to dine at the Jack Ranch Cafe. Might have to stop in the next time I pass through and sample the cuisine.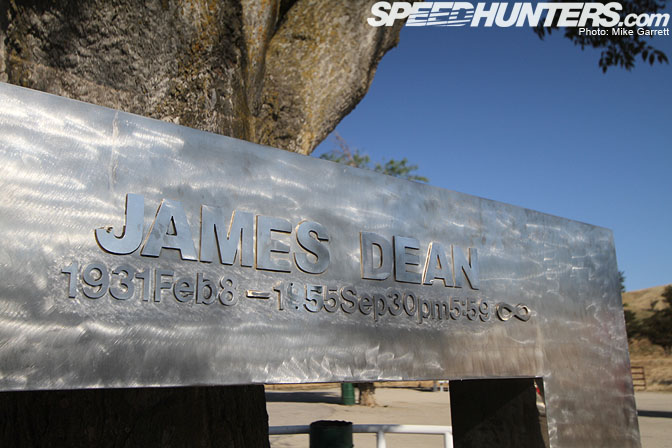 The James Dean Memorial itself is the work of Seita Ohnishi, a James Dean from Japan. The memorial was designed and built in Japan before being transported to Cholame.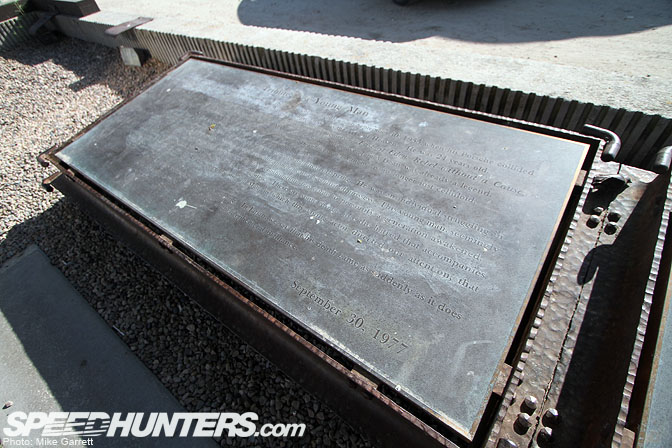 Also part of the memorial is this plaque – "A Tribute to a Young Man".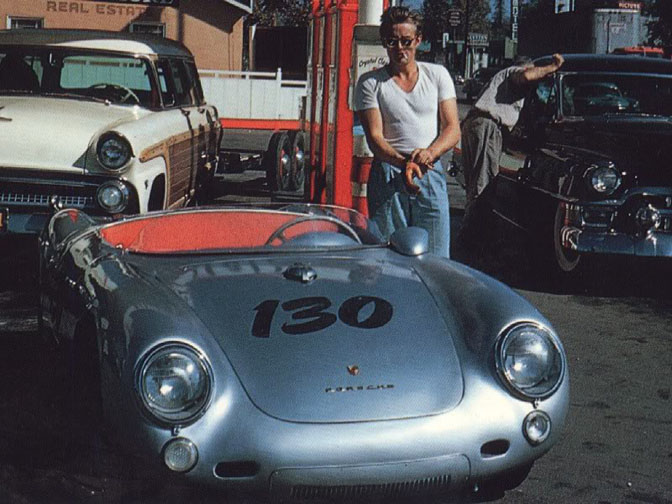 The famous photo of James Dean at a gas station in Los Angeles preparing for that fateful ride.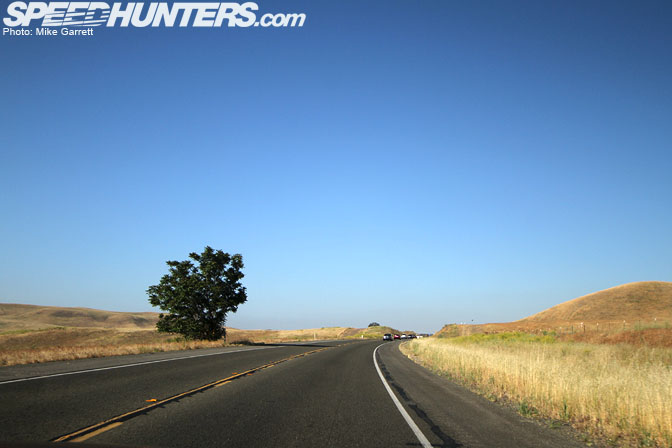 Even though the road layout has changed since 1955, there is still something a little eerie about this two lane road highway that passes through the golden hills of Central California.
If you ever find yourself passing through, make sure to stop in Cholame and see this piece of history for yourself.
-Mike Garrett