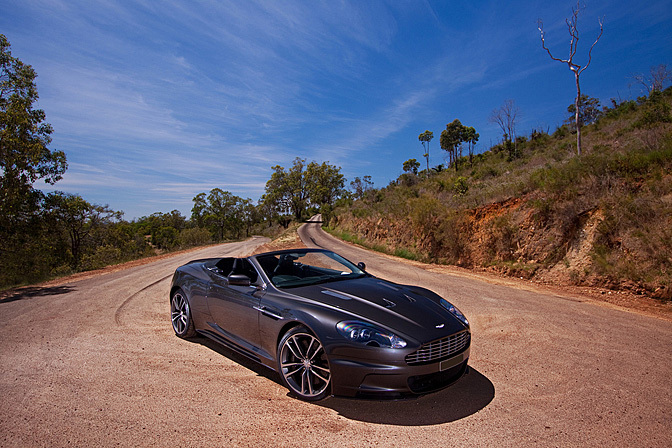 I never set out to get so heavily involved in photography when I bought my first point-and-shoot camera about 7 or 8 years ago. To be honest, originally it was just meant to be a way of capturing some of the nice cars I saw out and about in my hometown – Perth, Western Australia.
At that stage it was just a matter of taking a snapshot and then uploading it for mates to see, no processing or extra work was done. I had a passion for exotic cars from a young age thanks to my Dad, and I started to see photography as a way of getting involved with these kinds of cars (sadly I couldn't and still can't afford my own!).
Things started to progress when a guy who lived down the street was washing his Ferrari 328 GTS out the front one Sunday morning as I happened to walk past. After striking up a conversation he said he'd be happy for me to take some photos of his pride and joy, which I did on several occasions, and before long he was inviting me along to Ferrari Club drives and events. He introduced me to a few people and as the old saying goes "it's not what you know but who you know". This led to some great contacts to further my automotive photography. Looking back at those early photos now I wonder why in the hell any of them allowed me to take photos of their cars, they really were nothing special. But I think a combination of not many people in Perth (it's a relatively small city in the grand scheme of things), taking photos of cars at the time and me showing a passion/interest helped big time.
For whatever reason I don't have one particular photo that I've taken which I would call my favourite, perhaps it's because I'm my own harshest critic so I can always see something wrong with each one. This didn't help me when I had to pick the opening image for this blog, so I went with the Aston Martin DBS Volante I shot in the Perth hills purely for alphabetical reasons! This was taken on a stupidly hot day and due to time restrictions it was at midday, so I used my trusty Vivitar flashes to overcome the harsh sunlight.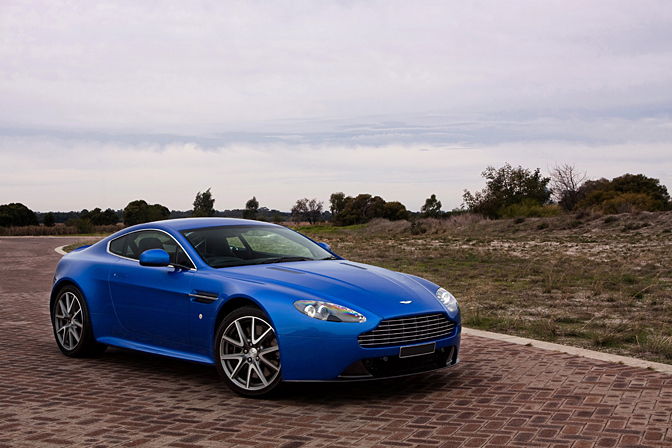 With the purchase of my first DSLR (Canon 350D) I started to play around with settings and practicing and learnt enough so that I was producing work I could be proud of. It now wasn't just about being able to spend time in and around nice cars, but the challenge was producing great photos. After that first DSLR purchase I began to realise what an expensive hobby I had gotten into, as upgrading gear is now a regular occurrence and one my wallet suffers from greatly.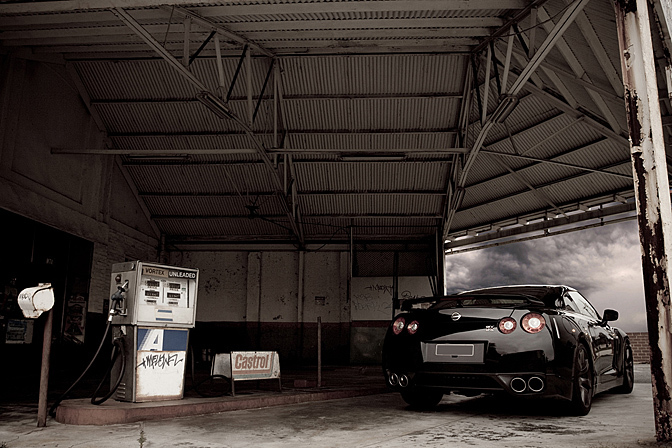 I still find my biggest challenge when taking photos of cars to be finding the right location, as to me that plays a huge part in the end product. In the jobs I do it is often the case that time or mileage allowed on the car are limited so this in turn limits where I can use as a shoot location.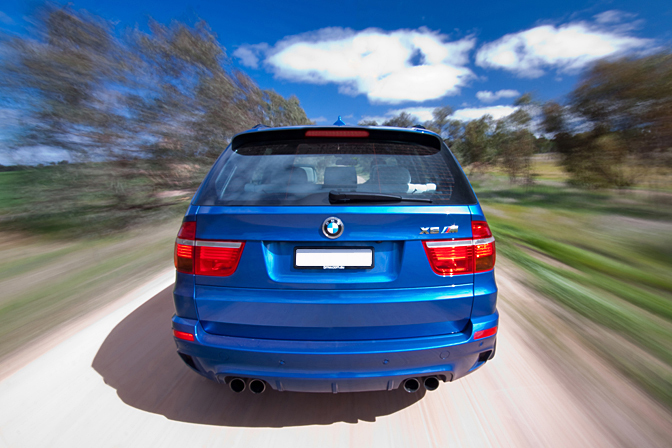 Whenever I'm driving around in my car in daily life I'm always looking left and right for potential locations, I'm sure I will cause an accident because of this one day. The idea of doing automotive shoots interstate and overseas appeals to me greatly for this reason, so many new areas to be explored and used to capture a great shot.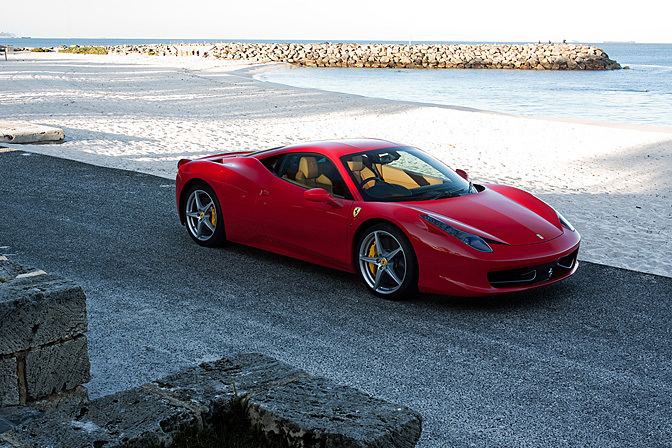 This was one of the first Ferrari 458 Italias delivered in Perth and I met up with the owner very early on a Sunday morning at the beach to get some shots before the parking inspectors or interested onlookers got out of bed.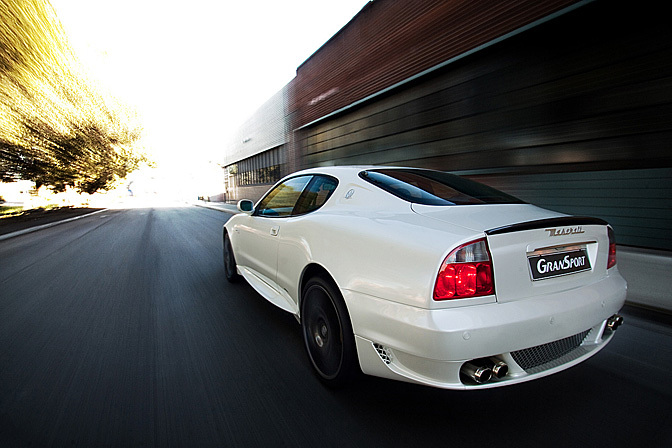 About six months ago I built my own rig as I really liked some of the work I saw from other photographers. It was a bit of a scary thought at first, hanging my precious camera off a metal pole attached to cars worth much more than I could afford to damage. I haven't had the chance to use it as much as I'd like, but the aim is definitely to get more use and therefore better results from it.
My work is spread amongst jobs for Car Advice (a leading Australian car site) and privately commissioned photoshoots for car owners, with the occasional magazine article or advertising for local businesses. At the moment it is a part-time job that I balance around my full-time profession, however I'm hopeful that one day automotive photography will take up all my time. I have been lucky enough to travel all over Australia and also Europe to photograph some of the world's most amazing machines so I guess I've accomplished my initial mission when I bought that cheap point-and-shoot.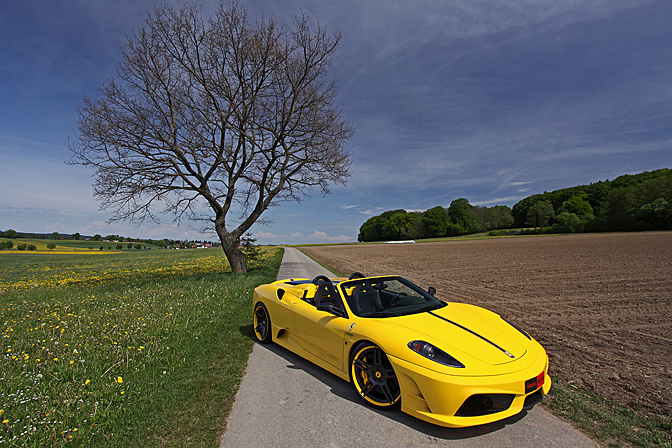 This next bunch of photos were all taken during a 4 week whirlwind tour of Europe with Car Advice, test driving some of the world's fastest cars.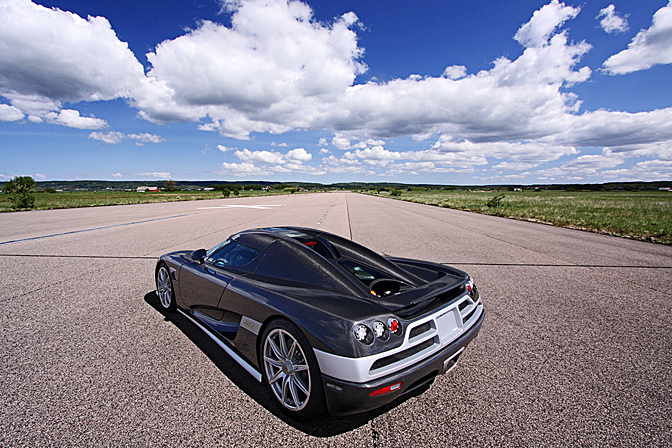 The highlight was our time with the Koenigsegg CCX in Sweden on the their own private runway. The sun was bright that day making conditions difficult but some nice clouds rolled through to help produce a nice result.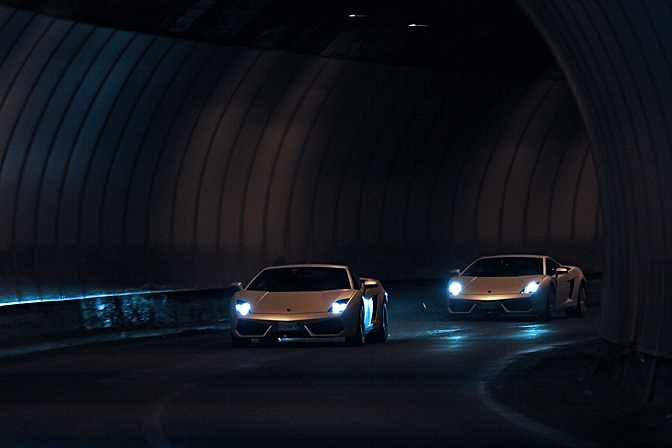 What's better than one Lamborghini Gallardo LP560-4 in a tunnel? Two! We stopped ahead of them in our hired camera car hoping I could snap a quick shot of them driving towards us, not an easy task given how dark it was in there. This needed to be quick before we got in trouble with security or the polizia, and I'm glad to say we escaped and I came away with one shot worth keeping.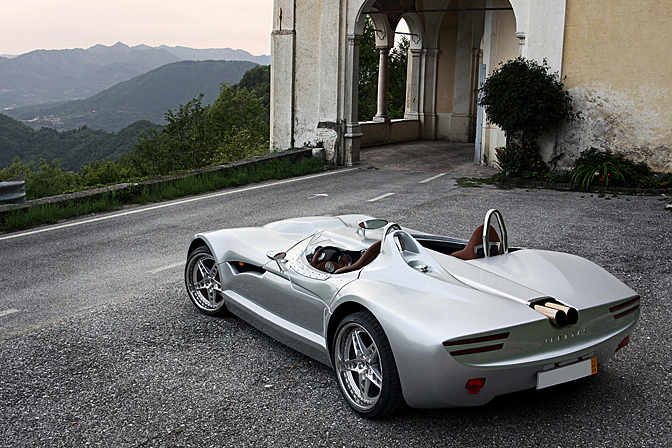 Hard to beat the location we used for the Veritas RS III – some local knowledge from a passer by helped us find this gem in Italy near Lake Como.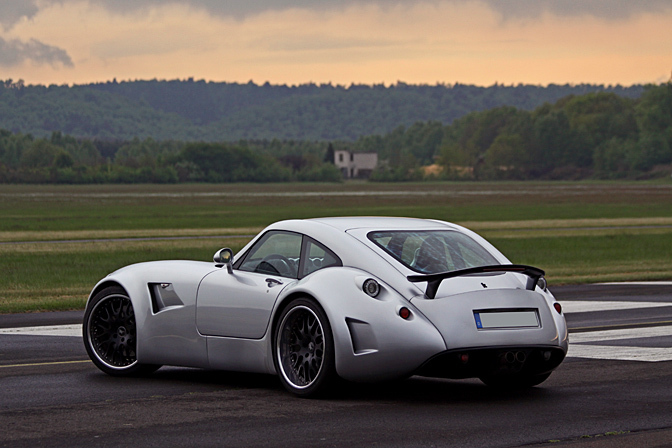 I found the natural light in Europe to be mind blowing, sure makes a photographers job much easier!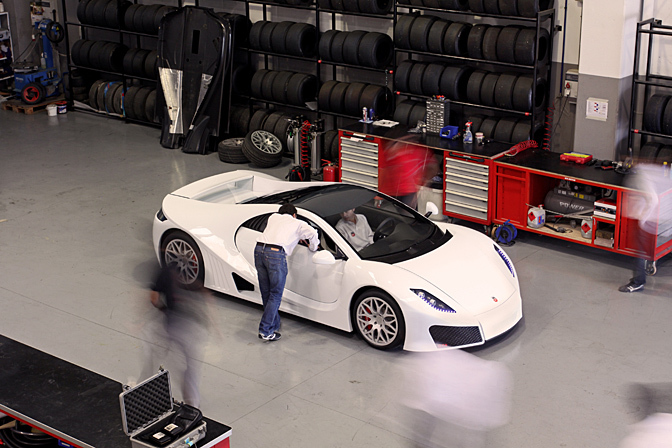 We were the first to test the new prototype GTA Spano in Spain, and with this image I wanted to convey how busy all the engineers and mechanics were running around making last minute adjustments to the car.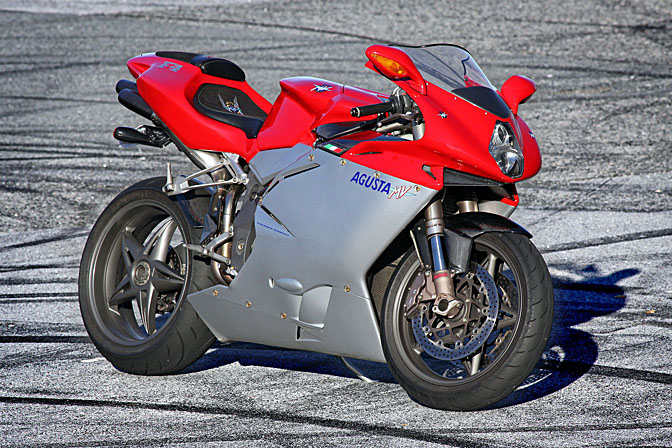 I pretty much exclusively take photos of cars, but ever since getting my motorbike license and owning a few of them I've started to branch out into this. This shot is of one of the bikes I've owned, I'm still experimenting with taking photos of them as I find it a completely different challenge – some things that work for cars don't work on bikes, and vice versa. Trying to become as good as I can be in a new area of photography is an exciting challenge though.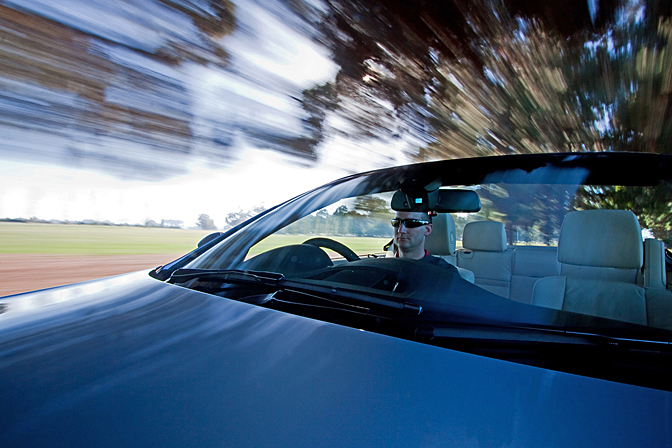 I think pretty much every photographer says it, but I'm still learning and I don't think I'll ever stop, there are so many great photographers out there better than myself that I try to gain inspiration from to try new things and learn different techniques. Thanks for taking the time to read through this guest blog and hopefully it inspires even just one person to get out there with their $200 point-and-shoot and see where it eventually takes them.
- Jan Glovac
Photos by Jan Glovac