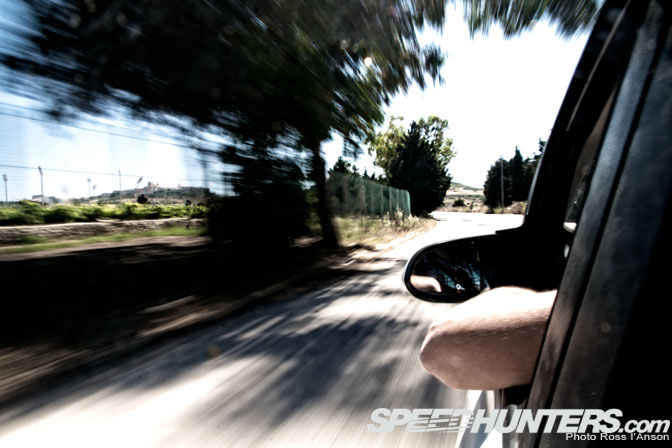 Back in part one I looked exclusively at the third round of the Drift Allstars series which took place in Malta. For part two, I thought I would focus more on my trip and the amazing car culture Malta has to offer.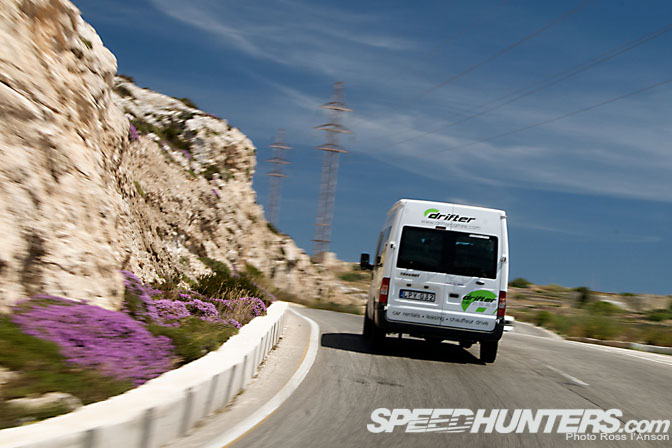 We were picked up from the airport and driven to the the Tal Qali stadium where the main event was to take place. One of the first things I noticed was the mini-bus we were following. Looks like we were in the right place!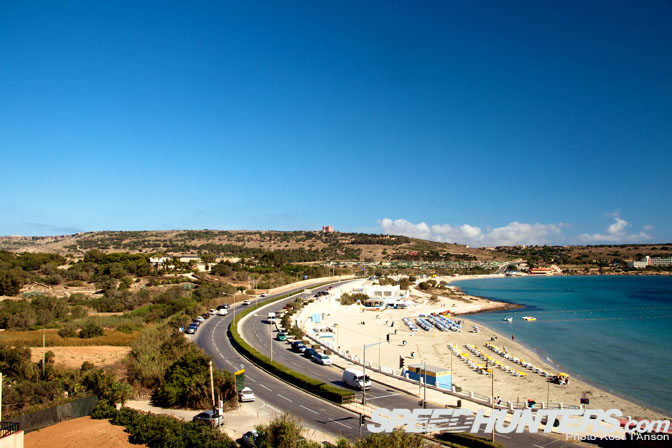 After a look at the track we were than taken to the SeaBank hotel that was to be our base for the next few days. I've shot in worse places…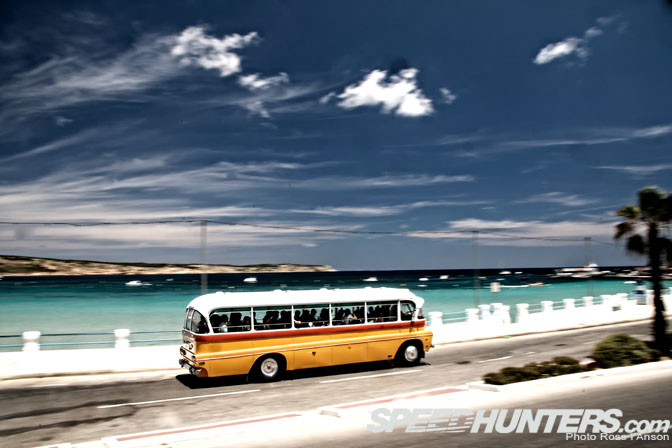 One of the first things that grabbed me about Malta was the amount of really cool old cars on the road. With little rain and a kind climate, 60s and 70s cars just don't rot away. Even examples of the dark days of the British car industry survive. Morris Ital's were known to go rusty in dealership showrooms but I saw a fair few of them still being driven around the Island. I just loved these old Leyland Buses which gives an almost Cuban feel to the Island.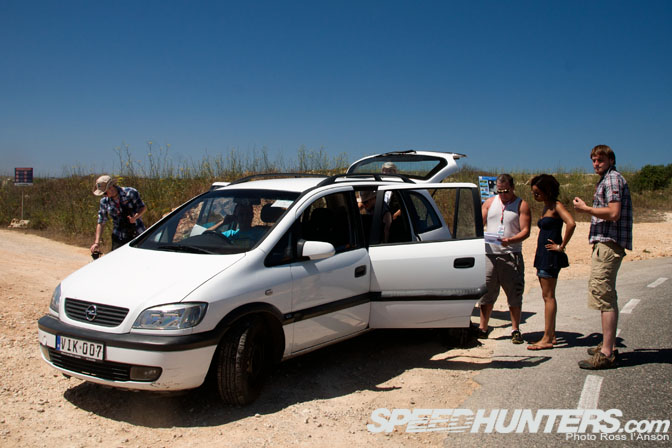 First thing on Friday morning the Togethia TV film crew and myself were picked up and taken back to the stadium for the opening day of the event.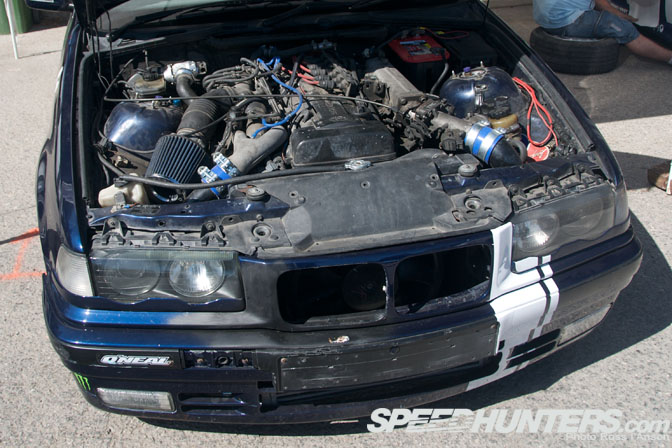 Having not been to Malta before I had no idea of what to expect from the local cars. One of the first i came across was this 2JZ powered E36.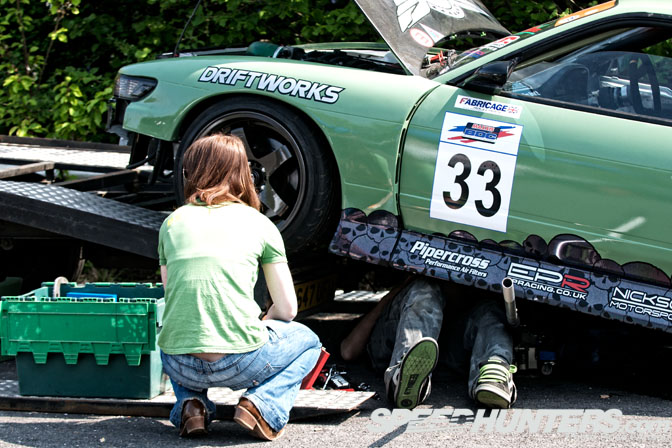 Parked next to an E30 with a 7M-GTE conversion ..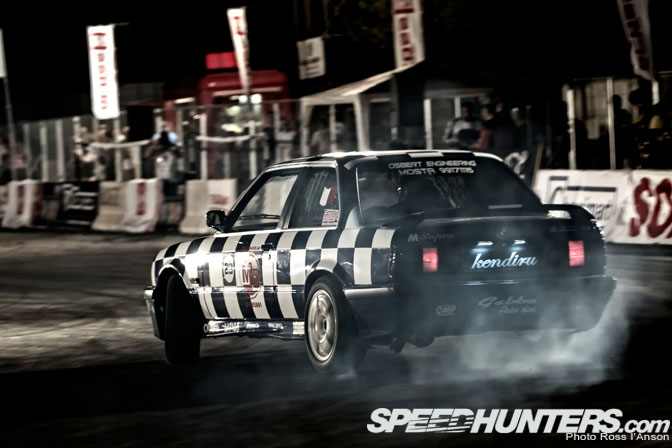 .. the 7M-E30 hybrid is not a conversion I have ever seen before, but it sure seems to work well.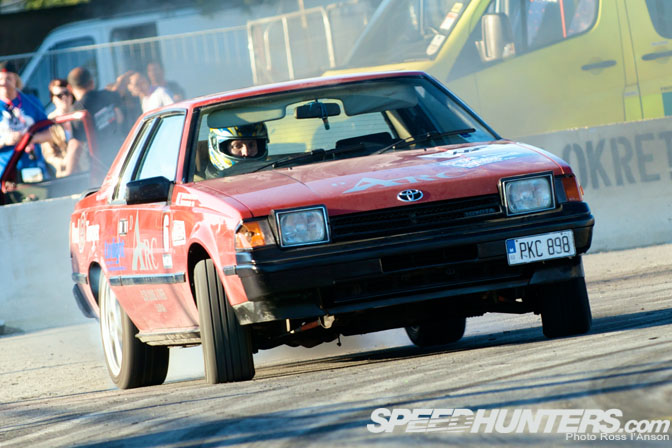 Another eye opener was this 1981 Celica owned by Kane Pisani. As cool as it is to be drifting an '81 Celica this car has a unique little surprise. Notice anything strange about the photo?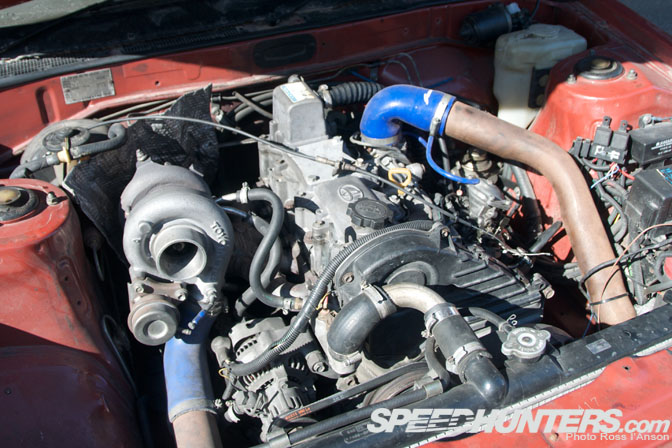 In amongst the usual white tire smoke, a little puff of black smoke is the give away. The car is actually powered by a 200BHP diesel engine normally found in a Hiace van.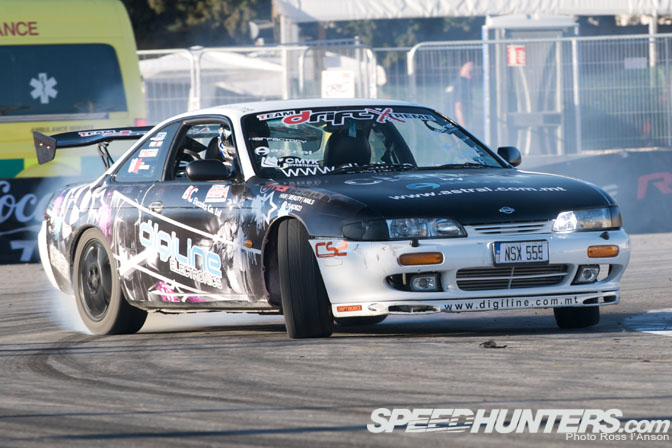 With drifting still in its infancy in Malta, it really does remind me of the UK scene circa 2002-2003.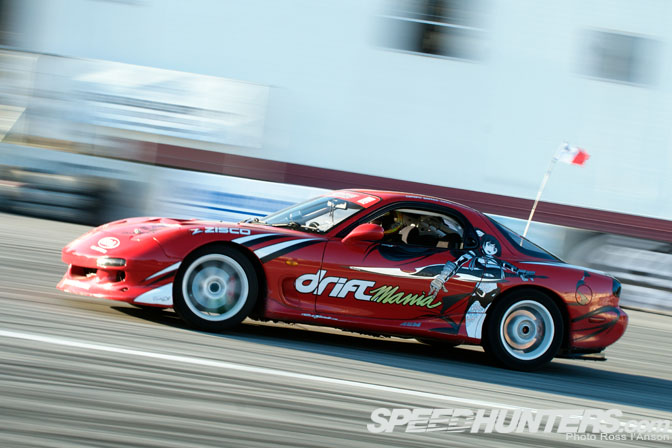 The main difference being we had places to practice, Malta doesn't! The JDM Malta event was the very first of its kind to be held on the Island.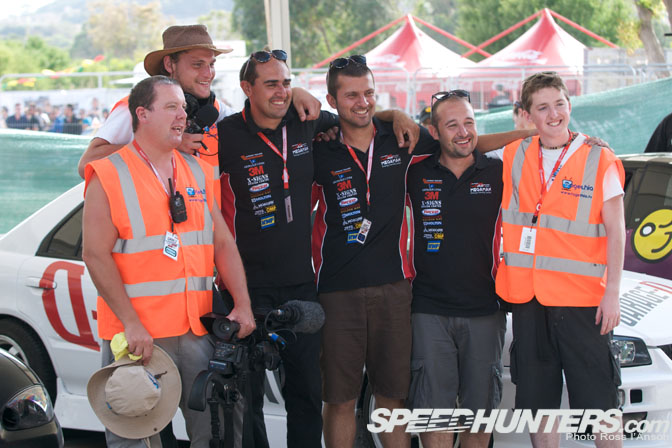 Even though drifting is fairly new, Malta does have its own Drift team …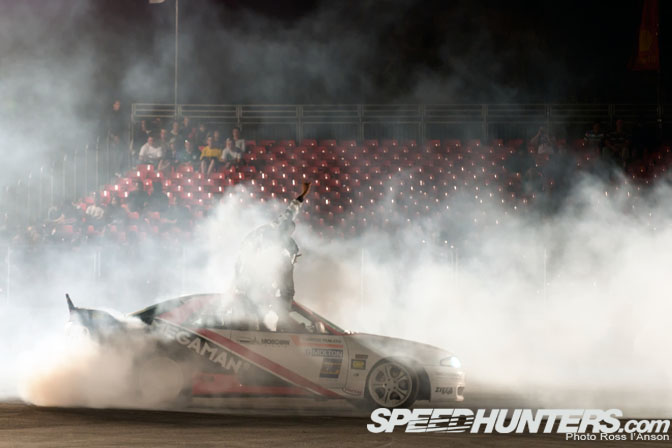 Team Maximum Lock run three R33 skylines in an choreographed 40 minute drift demo / show ..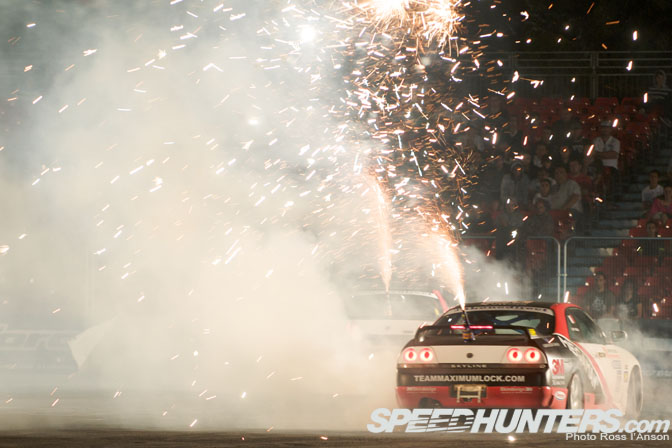 .. I have no idea where they find the space to practice but it's an impressive spectacle to see.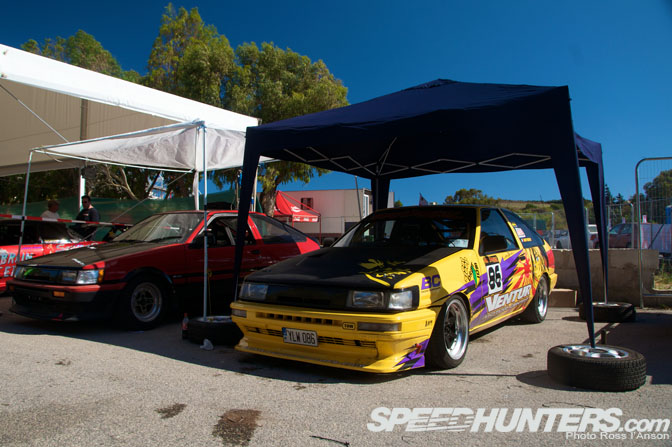 There are no mistaking the influences behind this AE86..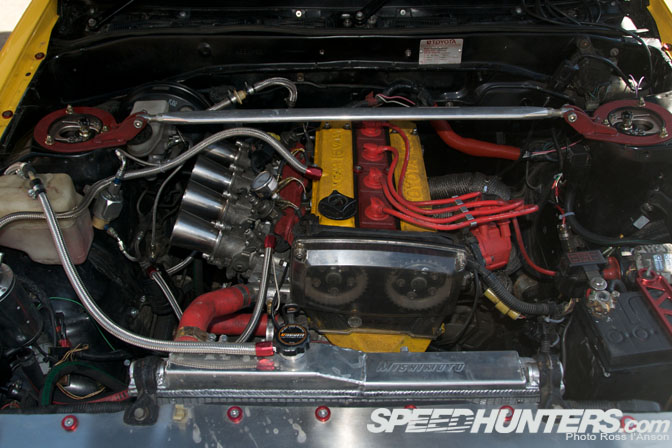 4AGE on 'bodies. BRRAAAAP!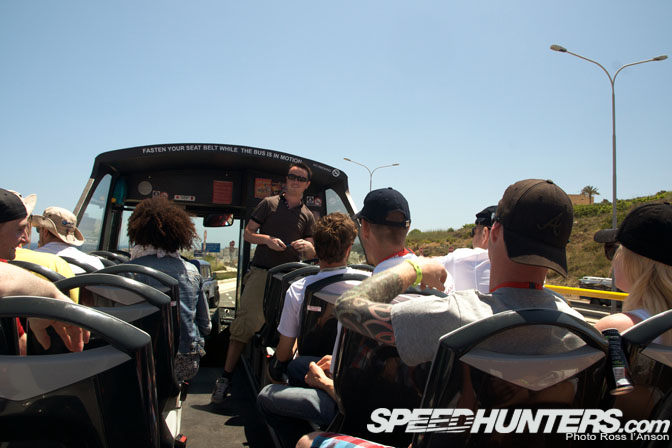 On the Saturday morning an open top bus tour was laid on, to give the drivers a feel for the Island.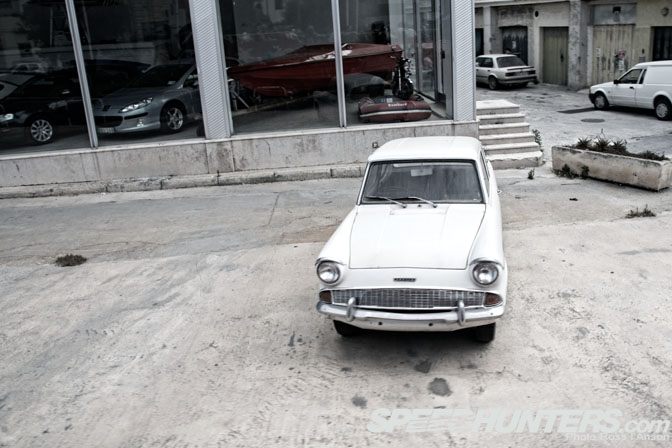 It also gave a great opportunity for a bit of mobile Speedhunting. This what is what I mean about stuff you just don't see anymore, a rot free Anglia just sitting outside a car showroom. I can't remember the last time I saw an Anglia on the road.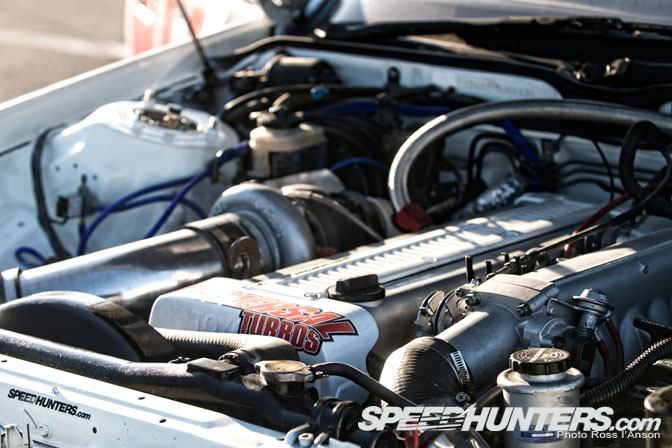 Possibly one of my favorite ever muscle cars! Gorgeous early 70s Firebird.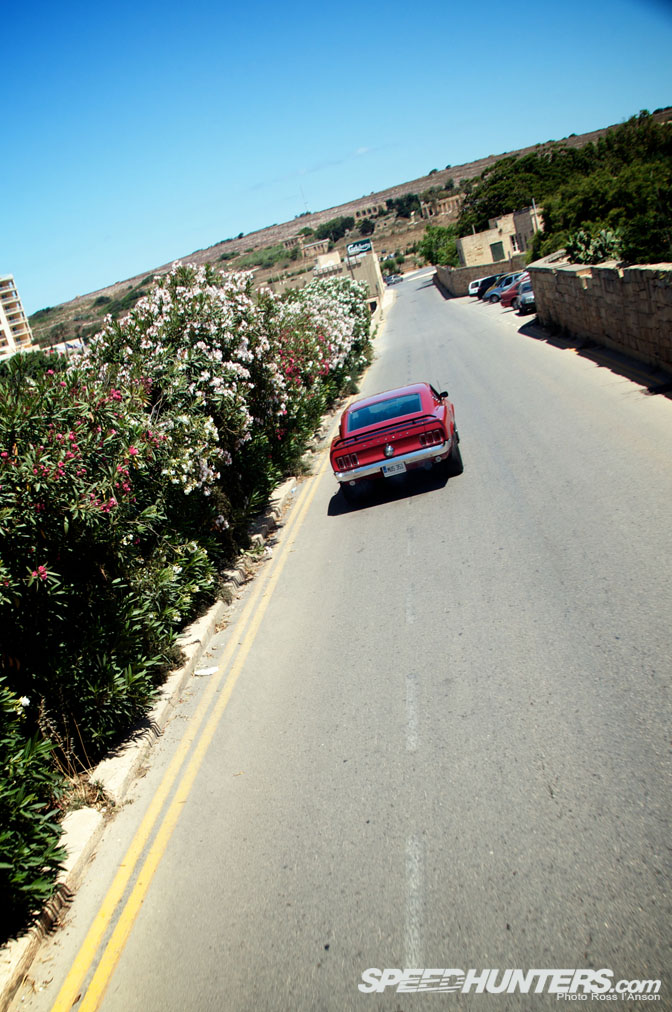 This late 60s Mach I Mustang looking fantastic in 'Diamonds are Forever' red, was another gem I just stumbled across. Normally you only see things like this at shows or brought out for special occasions. Here it's a common occurrence to see classics driven as daily transport. Awesome!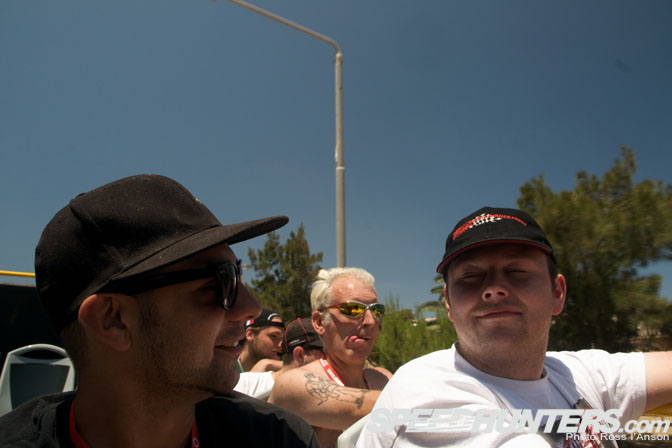 Drifters on an open top bus and dogs in cars with a open window. A resemblance there I feel.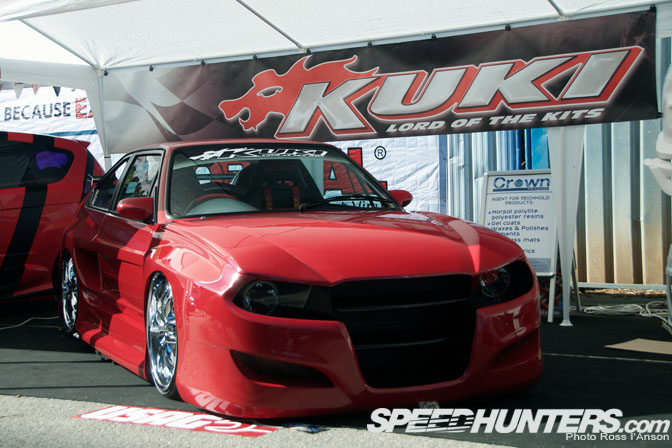 Any ideas what this is? it had me flummoxed until the bonnet was opened. It's actually an Alfa Sprint that has undergone an extreme body conversion by Kuki. Being a die hard Alfa fan the styling is not really my cup of tea to be fair, but you cant ignore the immaculate workmanship behind it.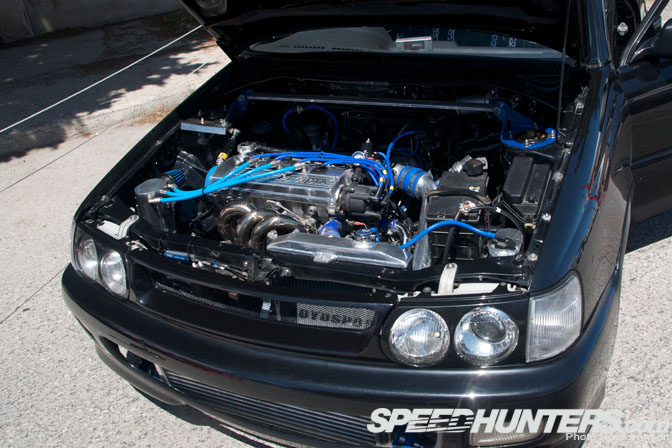 Immaculate preparation was an on going theme throughout most of the cars I came accross.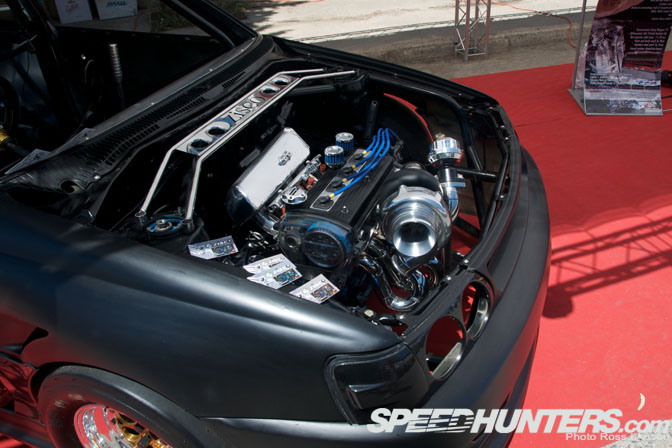 This Drag Starlet was unbelievably clean.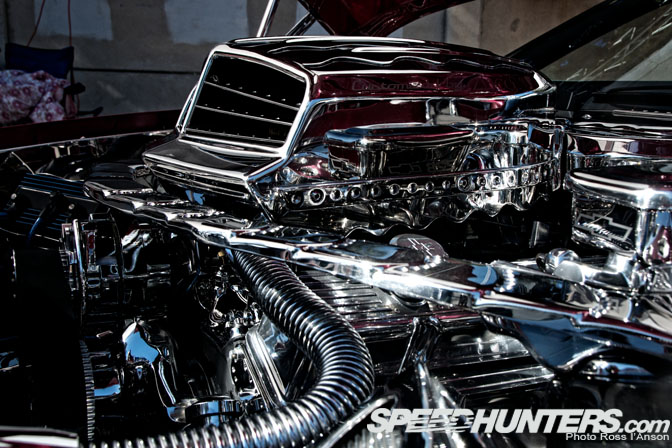 Every part on this chrome finished Z28 was hand made..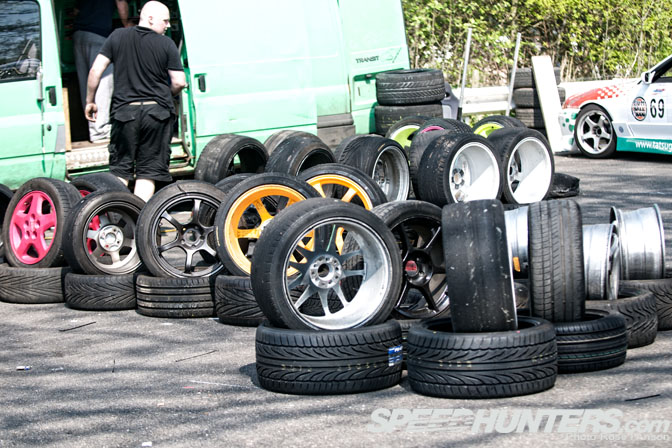 The chrome theme went on into the interior and again, all hand made.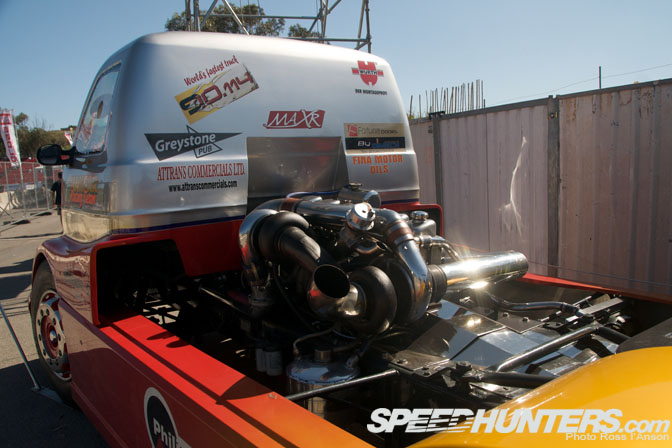 The last thing I expected to find in Malta is the fastest wheel driven truck in the world. A tractor unit producing over 2000BHP and capable of 10 second standing quarters! Amazing.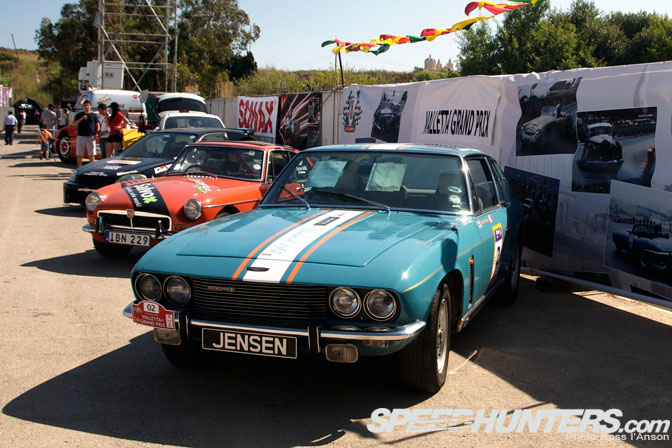 I have a soft spot for cool classics and in my opinion they don't come much cooler than this, the Jenson Interceptor! Back in 1966 Jenson made the first production 4WD road car and fitted a limited slip differential to all of its production Interceptors, a big tick in the cool book for me. This 1973 model competes in the Valletta Grand Prix and a chat with its owner revealed its 7.2 litre Chrysler V8 now produces close to 500hp.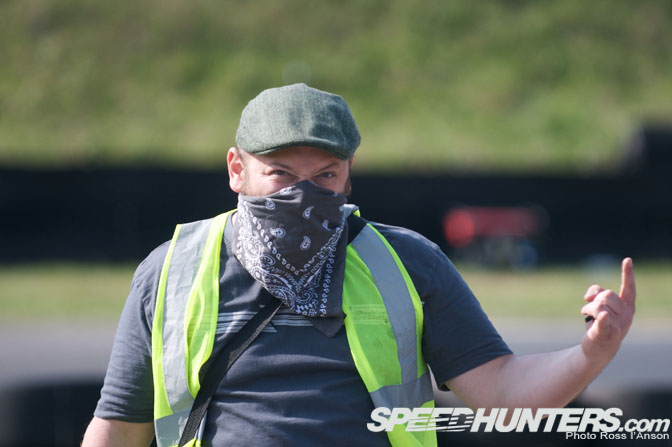 With time at a premium, before I knew it was time to get back on the plane and head home. To be fair I haven't even scratched the surface of Malta's car culture with this report. With stories of hidden Jaguar collections, a massive drag racing scene, hill climbing and that's not even going into what you see driving around on the roads. I must return soon and look deeper into Malta's love of the automobile.
- Ross.