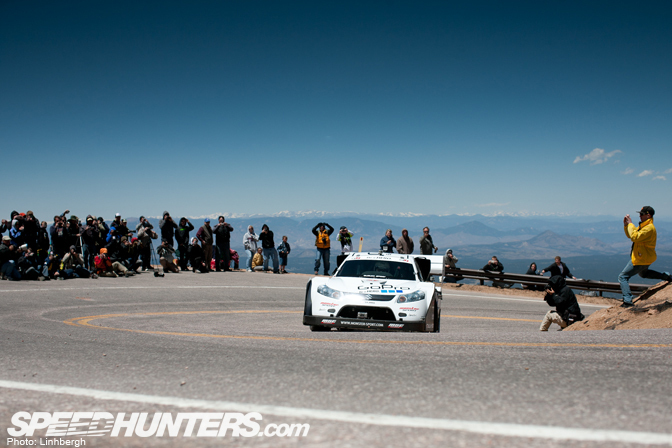 The conditions were right. There wasn't a cloud in the sky, the air wasn't too cold or too warm and the course was now a 90% ribbon of tarmac. The only variable were the heavy winds that blew up and down the mountain. Spectator's lawn chairs, easy-ups and hats constantly blew away throughout the day. But when Nobuhiro "Monster" Tajima stepped up to the start line, the wind seemed to calm down a bit –as if the wind gave respect to a fellow monster. 
Monster Tajima piloted his unlimited classed Suzuki SX4 across the finish line at the elevation of 14,110 feet in 9 minutes and 51 seconds. The ten minute barrier fell today at Pikes Peak and a new world record was set.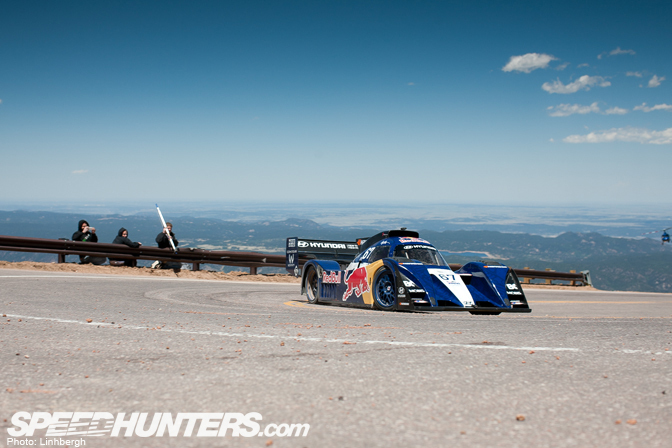 After the 10 minute wall fell from Tajima's wrath, it was up to Rhys Millen to see if he can do all 156 corners faster. Sadly, he ran into a problem with his brakes which hampered his progress. He crossed the finish line in 10 minutes and 9 seconds.
Two other unlimited cars, Paul Dallenbach and Dave Carapetyan, were unable to run due to mechanical problems.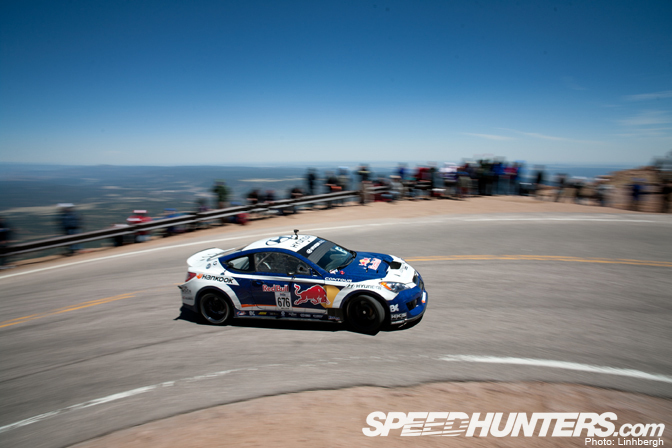 Another world record was set today on the mountain. This time in the two-wheel drive Time Attack class. The legendary Rod Millen piloted Rhys' Formula D Hyundai Genesis to the top of the mountain in 11 minutes and 4 seconds!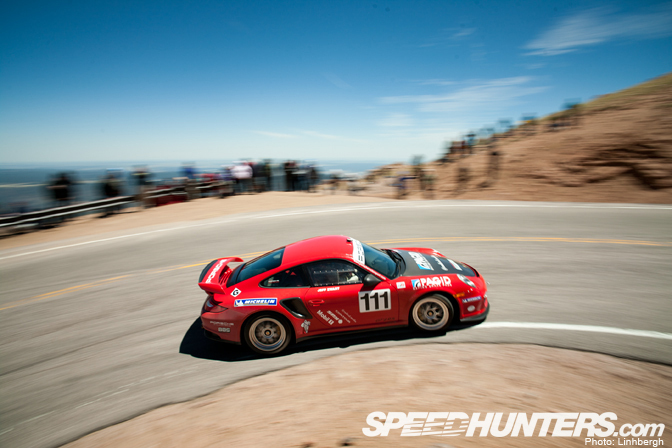 Jeff Zwart, last year's 2WD Time Attack record holder, was only 3 seconds behind Rod. He crossed the line in 11 minutes and 7 seconds.
A more detailed look at Pikes Peak race day to come!
-Linhbergh