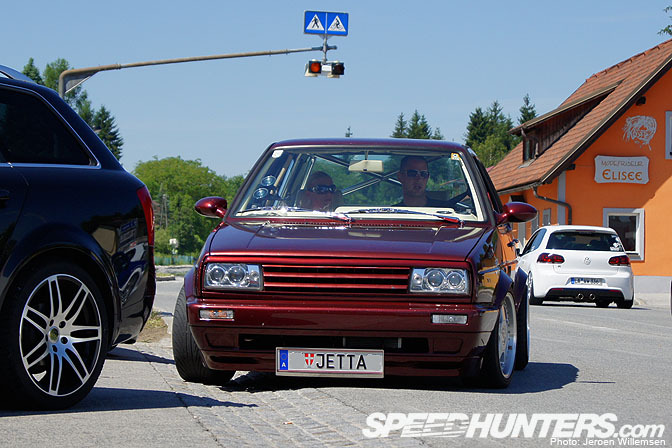 Let's quickly start with part 2 of the coverage at the Wörthersee Tour. At the first day I was still wandering around the Shell gas station because the cars simply kept coming!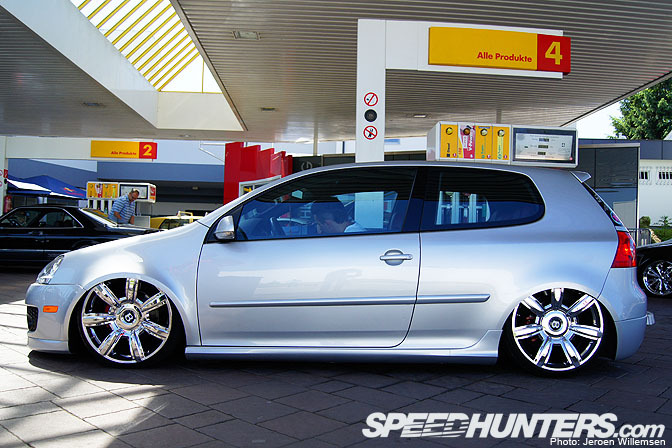 This Golf V was extremely good at hardparking at the gas station.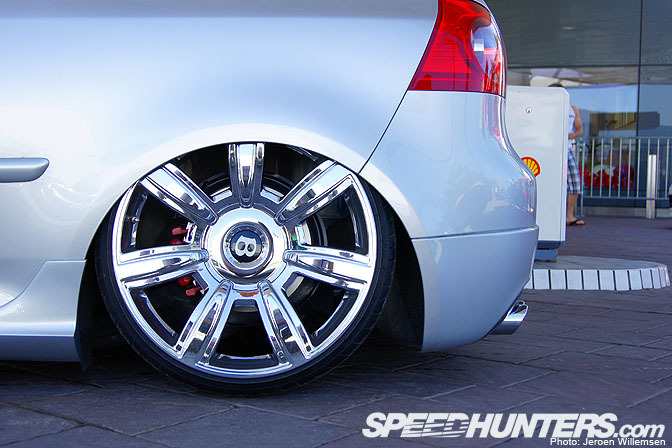 I have never seen rims going so far into the wheel well. The Bentley wheels looked gorgeous all chromed out.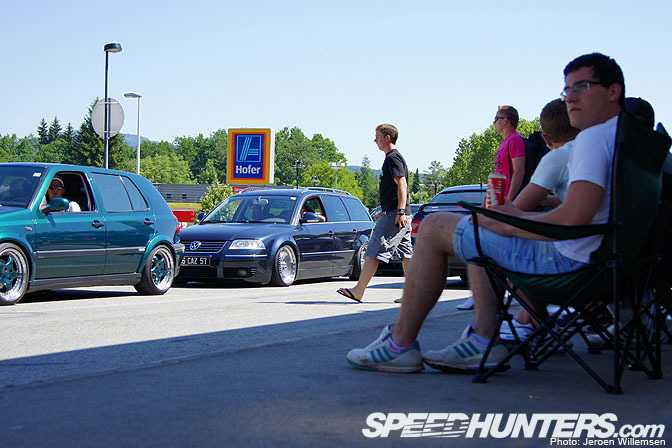 Again the people just showed u,p got their seats out and grabbed something to drink as they enjoyed the cars rolling by.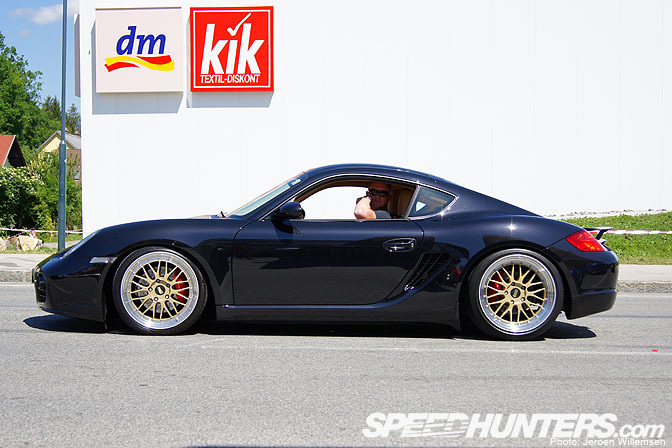 There weren't as many Porsches as I thought there would be, this Cayman on BBS wheels was one of the few I saw.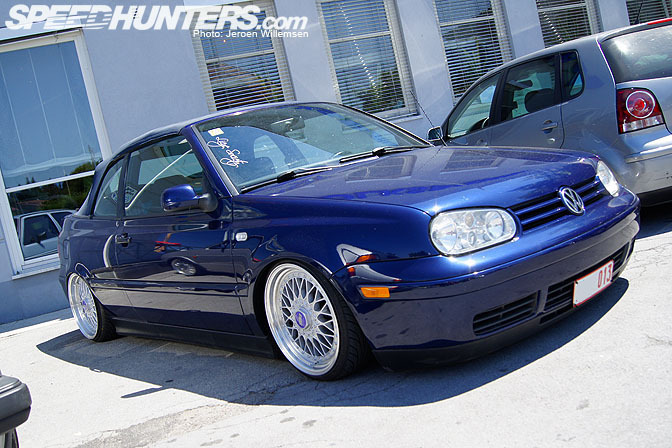 The weather was beautiful so a convertible was the perfect choice at Wörthersee.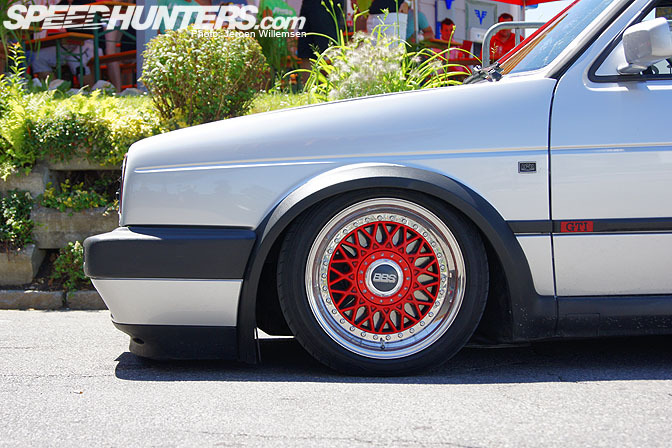 Charles showed you guys this car in the editorial for this month. Here is a close up of the BBS wheels and the static drop.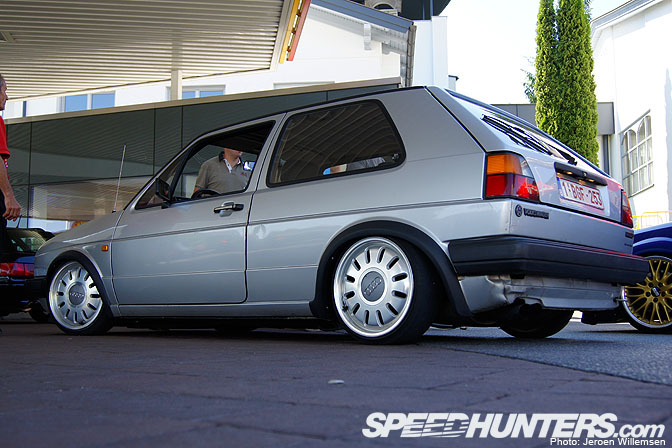 BBS is still the preferred choice for many but there are people that were trying different setups. This Belgium owner got himself a set of Audi wheels for his Golf MKII.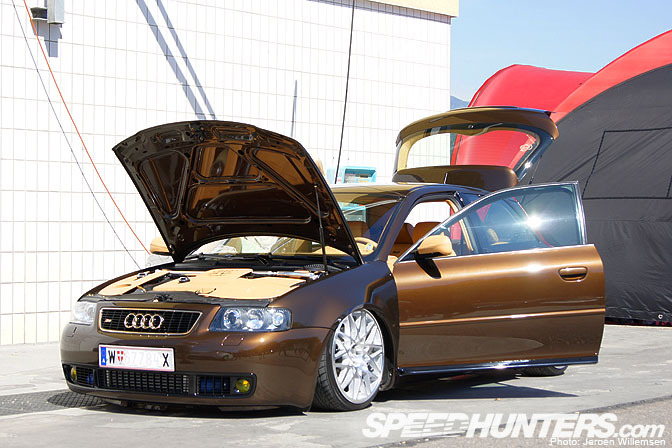 This Audi A3 featured a set of Rotiform BLQ wheels. It got some last minute cleaning before a photoshoot by my friend from RPMvision.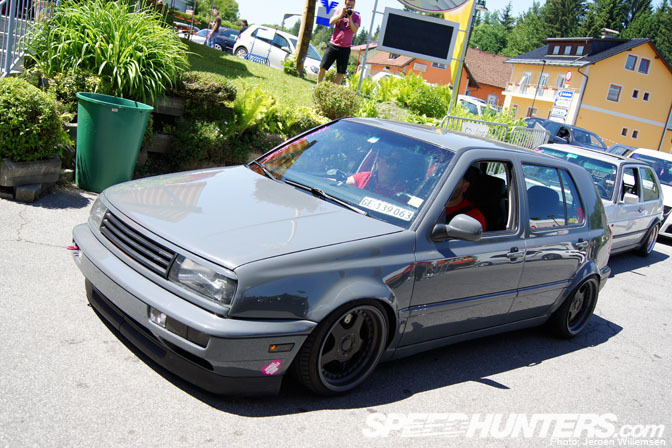 I really loved this Golf MKIII with Vento headlights, grey paint and Keskin KT1 wheels. I'll have some more shots in another part.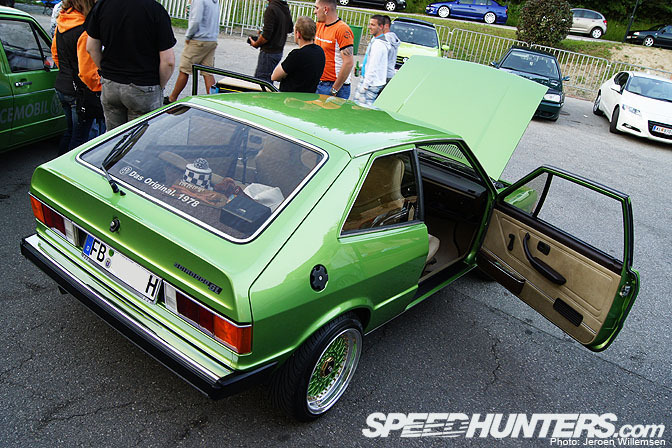 A very clean Scirocco with a fresh paintjob and matching green wheels.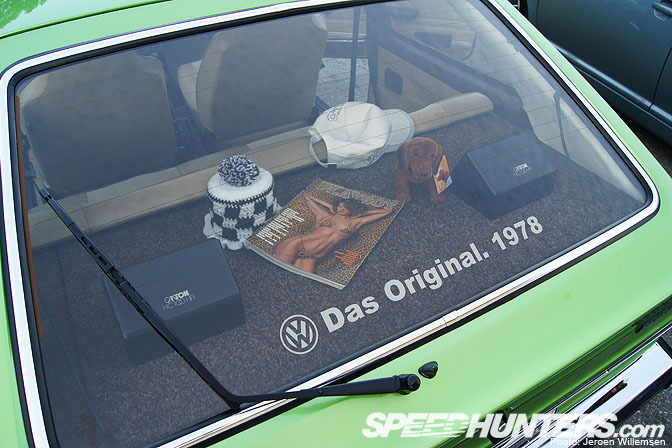 It's all about the details right?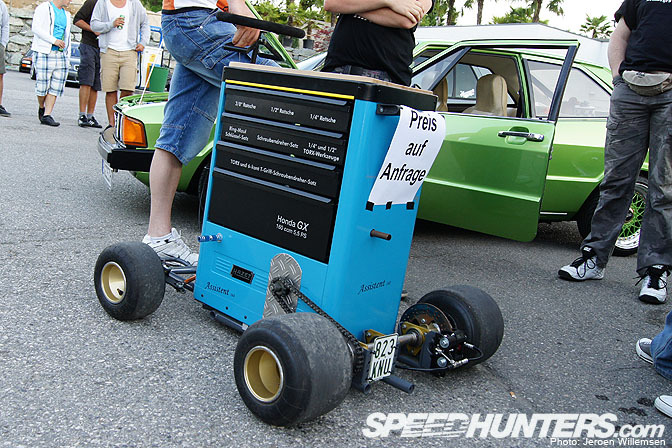 This was pretty cool. A fully equipped tool box with a small engine that runs like a go kart.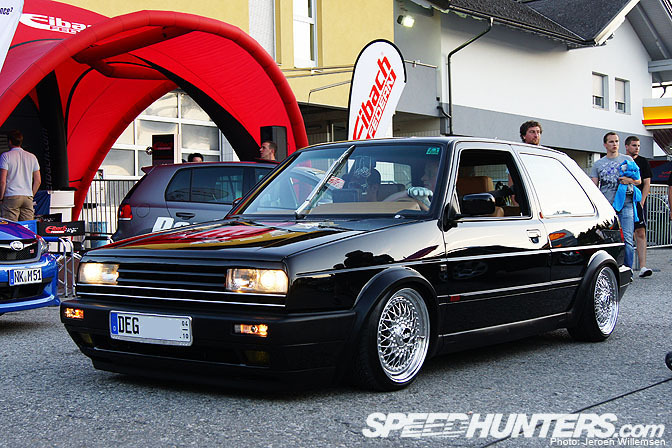 Classic styling at its finest. Also check out the gloves the owner is wearing to keep his leather clean.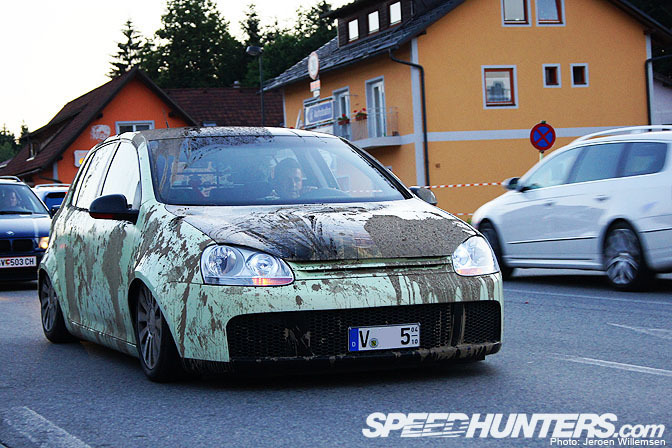 Another way to get noticed is to get your car as dirty as possible!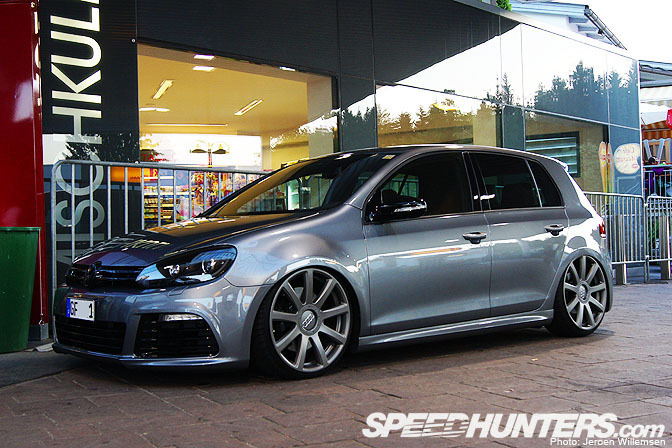 This latest generation Golf looked truly amazing on a set of Audi wheels. I really liked the simple styling.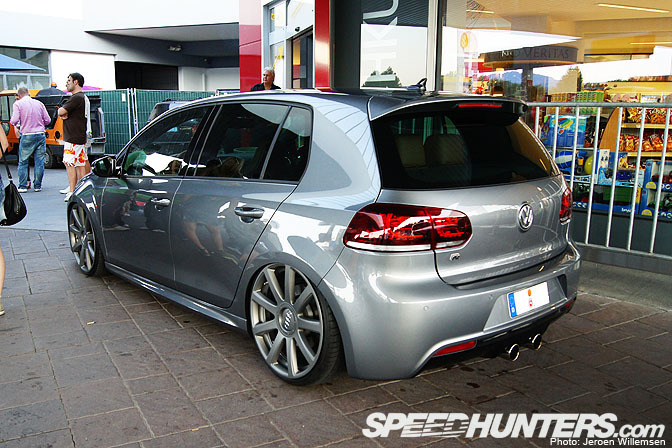 How can you not like this car? It looks absolutely perfect from every angle.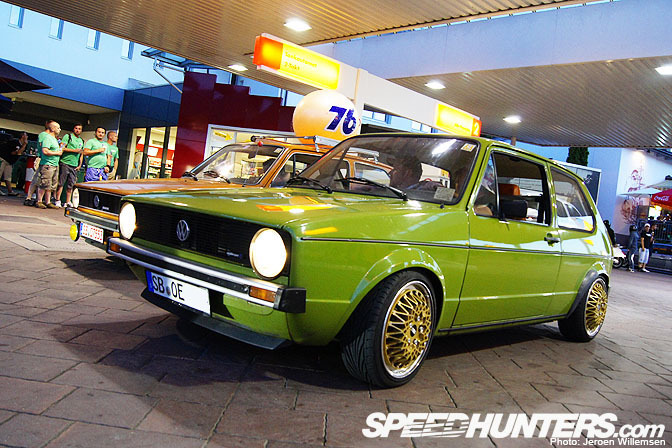 A pair of MKIs joined the party late in the evening. At this time I was very tired because I was awake for more than 24 hours.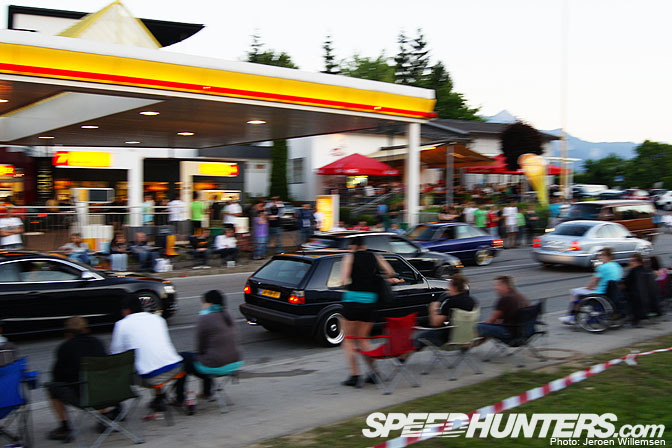 But the amount of cool cars kept me going. But there is an end to everything so I got to my car and went back to the hotel.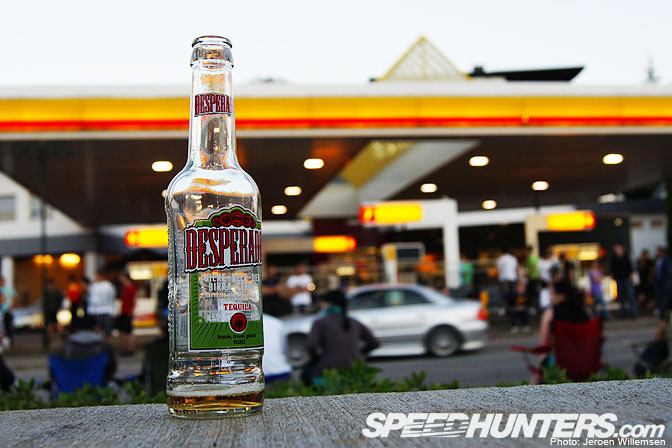 My last shot of the evening. The beer flowed like there was no tomorrow; you could even buy your alcoholic drinks at the gas station, which was great for the spectators. In my next part I'll take a look at the main event location at Reifnitz.
- Jeroen Willemsen